Become a DJ with guitarguitar - Official Dealers of Pioneer DJ, Traktor, Serato & More
Published on 26 January 2015

So you want to become a DJ? Or maybe you want to improve on your DJ skills and status with the latest gear and advice? Here at guitarguitar digital we now offer the opportunity to speak to specialist staff online, via the telephone and in our Flagship DJ Store in Epsom, London.
As official dealers for the leading DJ industry brands including Pioneer DJ, Traktor, Serato, Numark, Denon, Stanton and more, we do a lot more than just guitars. Within our 'Digital' side of guitarguitar our DJ department is ever growing alongside other notable music tech departments such as recording, computer music, software, keyboards, controllers and much more.
Did you know?
We have a DJ specialist in our Web Team with over 15 years experience on hand ready to offer advice both via the telephone or on Livechat.
Our Epsom Store in London has a dedicated area of DJ gear on demo for you to try out beforehand
We host In-Store DJ Workshops and Tours
We are #notjustguitars and have trained staff in all departments on hand to help you with your next purchase, or for any existing customers - help with any support queries you may need.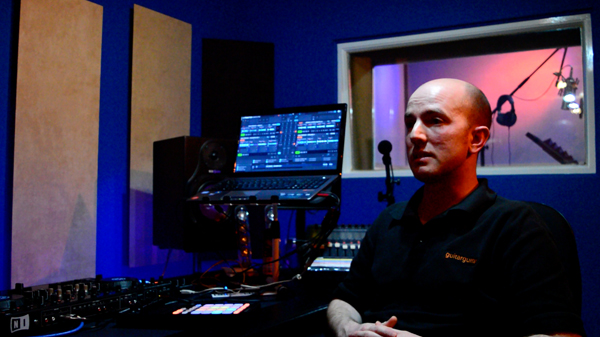 If you are ordering 'online' and require someone to speak to regarding any DJ gear advice, you can catch our Digital & DJ Specialist Steven James on the new website Livechat system, email stevenfee@guitarguitar.co.uk or call and ask for him on 0800 456 1959. He has worked through all generations of DJ gear from Turntables, CDJ's to Controllers using all forms of DJ software including RekordBox, Traktor and Serato DJ.
Or if you use twitter or facebook, catch him by following our digital accounts and the most up to date news on any DJ related products we stock :
twitter.com/gtrgtrdigital
facebook.com/guitarguitardigital
Alternatively, if you are based in and around South London and the Surrey area, you can drop by our flagship DJ department in our Epsom Store to get your hands on the latest and most popular DJ gear available. Try out the most current equipment in person with trained staff on hand to offer the best advice towards your next purchase.