New Product Announcements from Korg
NAMM Published on 12 January 2017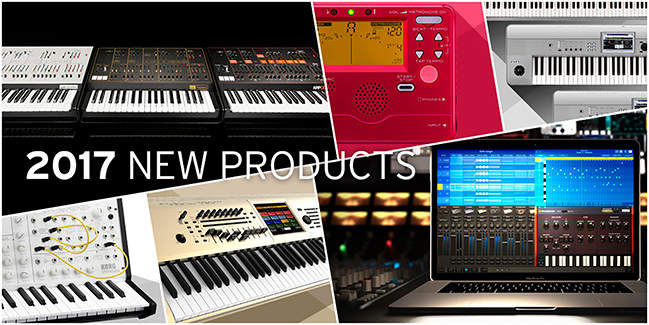 New Product Announcements from Korg
Just ahead of the NAMM 2017 show, Korg have announced some exciting new products!




Korg Odyssey Full-Size
Assembled in America, and available to the world once again. The long-awaited full-size ARP ODYSSEY is now available in a limited edition. Three models available.




Korg Krome Platinum
With superb sound that overturns expectations for its class and a stylish new platinum colour, this model is the perfect way for you to stand out in your music production or on stage.



Korg MS-20 Mini White
The KORG MS-20 mini, which faithfully reproduced the classic MS-20 at 86% of the original size, is now available as a limited-edition white monotone variation model. This model is the first new color to appear in the nearly 40 years since the original unit went on sale in 1978.
Korg Kronos Gold 88
The pinnacle of Korg's music workstations, the KRONOS 88-key model, is now available in a new colour. It's a special limited edition with a gold panel that softly emanates beautiful light, and sunburst side panels that accentuate the warmth of the woodgrain.