The Slash Collection
NEWS Published on 31 January 2017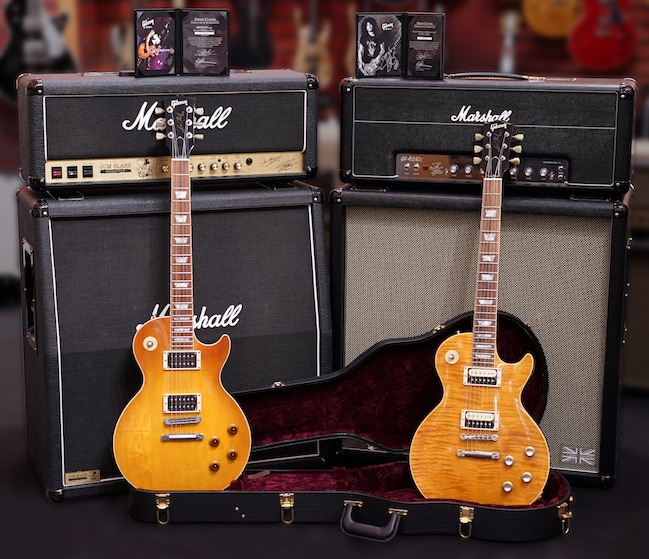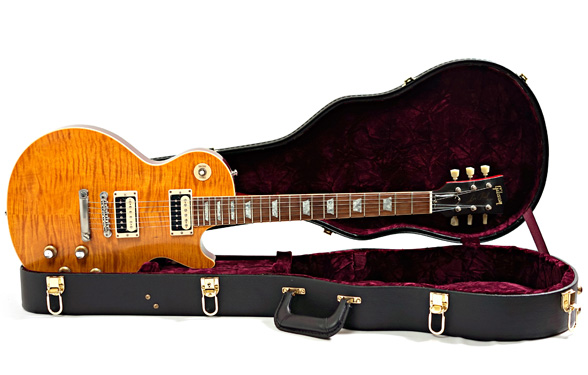 Gibson Custom Slash V.O.S AFD Les Paul
These guitars were a limited run of 300 Pieces Worldwide, this is number 290.
The guitar has been very well looked after by the previous owner, has no signs of any ware to the V.O.S. finish, frets are in amazing condition & has no belt rash on the back.
The Certificate of Authenticity has been signed by Slash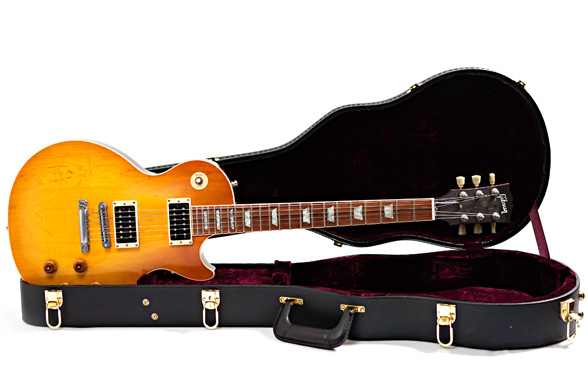 Gibson Custom Shop Slash Custom Shop VOS >>SOLD<<
2008 Model, Limited Run Of 400 worldwide, This guitar is No. 322.
Guitar has been cared for very well by the previous owner.
Frets are in superb condition, no play marks or scuffs on the body, just a few light marks across the back of the guitar.
Guitar comes with the original box, Gibson Custom Shop Hard Case & C.O.A.
The Certificate of Authenticity has been signed by Slash (C.O.A. usually feature a printed Signature)


Marshall JCM2555SL With Matching Cab >>SOLD<<
The amp head & Cab are in amazing condition for their age!
The previous owner has kept them clean & covered up when not in use.
This was the first ever Marshall Signature artist amp & only 3,000 were made between 1996-97.
The amp comes with a single button footswitch, a spare set of EL34 Valves, JCM/Slash Signature Certificate, Original manual & a full set of Snakeskin Dust Covers!
The Cab has Celestion Vintage 30s.


Marshall AFD100SCE Slash Head With Matching Cab
Super limited edition Slash Head. Only 100 Made worldwide. This is No.54
The Head is being sold alongside a matching Marshall 4x12 Cab.
This Cab was custom ordered by the previous owner from Marshall to match the exact specs of Slashs rig.
The head comes with a Flight Case, Silver Van Dam Speaker Cable (Never opened), Marshall dust cover (Still in it's original packing) Marshall/Slash T-Shirt Size XXL (Never opened) Marshall/Slash Footswitch (Super condition too) C.O.A. Signed by the entire Marshall Team.
The amp is amazing condition!