The Chris Woods Orchestra - Guitar Revolution
NEWS Published on 07 February 2017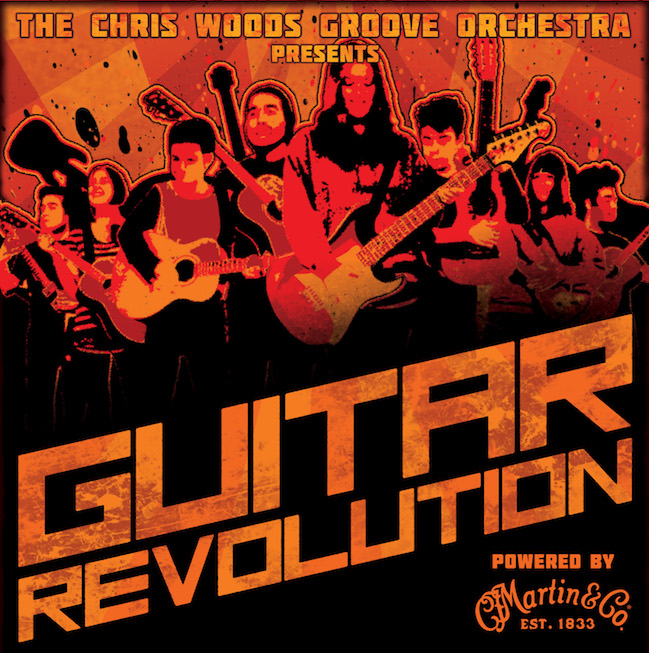 In 2016, guitarist and composer Chris Woods, wrote a revolutionary and mesmerising piece of music for an infinite number of guitars. Constructed from four parts ranging from insanely simplistic to advanced, everyone and anyone was able to join a mass guitar orchestra and perform the composition.
'Guitar Revolution' was given its debut airing at The London Acoustic Show at London's Olympia in September '16 and proved to be so popular it was oversubscribed.
Powered by Martin Guitar, the 'Guitar Revolution' is now going out on tour, with an event just a few stops along the tube from our new store in Camden.
The show is an exciting mix of performances from the guitar bending 'Chris Woods Groove Orchestra' and guest artists. The show finale is a performance of 'Guitar Revolution'. Players of all abilities and ages are invited to learn the music online for free and join the orchestra for the performance of the piece.
Chris describes the show "as an opportunity to see the guitar pushed to its limits and witness an inspirational orchestra of 'guitarness'." He goes on to describe how "the piece itself was designed to be emotional and inspiration both in sound and in its principal, there are fewer things in life that are more inspiring than when people of all different backgrounds, ages and abilities get together."
So, whether you want to go along as an audience member and witness some seriously exciting guitar playing or perhaps you want to be a part of the orchestra and perform 'Guitar Revolution'.

2nd April 2017 at 19:00


You should get your tickets now at theguitarrevolution.com