An Evening With George Lowden - Birmingham 27th April 2017 - SOLD OUT
NEWS Published on 20 March 2017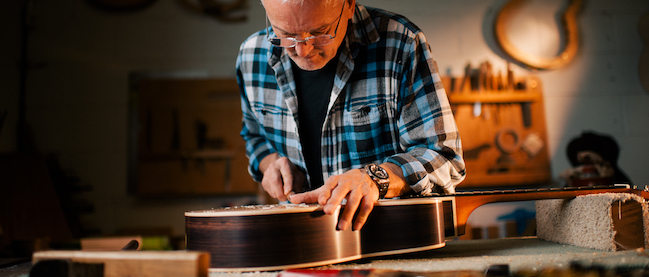 We are extremely lucky to have the George Lowden, the man behind Lowden Guitars one of the world's foremost acoustic guitar makers, coming to our new Birmingham acoustic store for an evening of chat, stories, background and the secrets behind this most amazing company.
To have the man himself come to our new Birmingham store, which is now recognised as the biggest and most impressive UK acoustic guitar store is a dream come true for us.
George has been making guitars since he was 10 years old, and a lifetime at the very sharp end of the highest levels of craftsmanship along with his wonderful ability to relay the story and history of his guitars make this an unmissable event.
Don't miss out, book your free space now.

guitarguitar Birmingham, 100 Hagley Road, Edgbaston, Birmingham, B16 8LT

Thursday 27th April at 19:00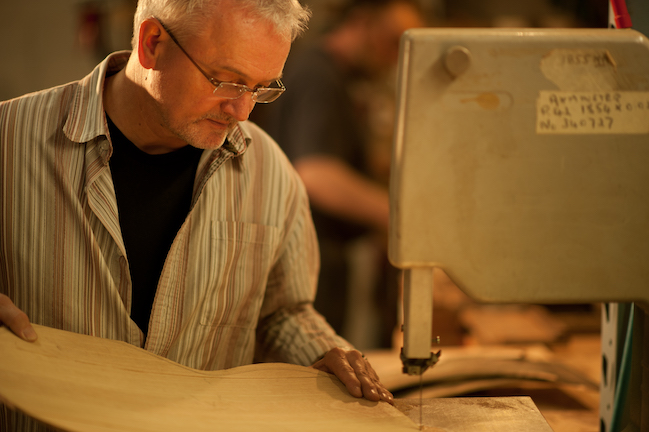 About Lowden
The Lowden guitar is the result of unique design, workmanship and assembly techniques along with our choice of woods.
Design
"Curvy, smooth soundbox shapes combined with carefully voiced internal bracing and soundbox profiles, and use of natural wood decorations with our unique hand rubbed satin finish all combine to make the Lowden guitar what it is today"

Workmanship
"Introducing unplanned or unmitigated stress into any musical instrument deadens the tonal response. Our assembly techniques involve the use of hand tools to improve the quality of all joints and enable the "Dolphin Profile" voicing of the soundboard bracing. This and many more design and technique factors ensure that sustain, volume and balance are not hindered in any way. No short cuts are possible, just great workmanship and attention to detail!"
Wood
We still hand-split our bracing stock and re-grade soundboard wood. We scour the world for the best (and often most decorative) tonewoods which are the real 'stars' of our guitars, and not man made. It is this combination of many details which determines how our guitars sound, feel, and play. Today more than ever, I am constantly evaluating our guitars and striving to further adjust the voicing, the feel and the playability. To make Lowden guitars we need individuals with a talent for focus and an eye for detail plus a passionate commitment to no compromise. We have built a team of real craftsmen who build Lowden guitars by hand using Japanese chisels, planes, knives and spokeshaves. We are currently building a state of the art jig and tool department to ensure our craftsmen can fine tune their skills and understanding of wood, and in so doing create guitars which feel and sound like individual 'works of art'.