A Closer Look: Champions of BOSS
Published on 29 September 2020
First released in 1977, BOSS compact pedals set an early standard for well built, robust stomp boxes that look and sound tremendous. To this day, they remain at the top of their game with many of their effects still favourites in the music industry. Featured on the pedal boards of almost every guitar hero under the sun at some point; BOSS earned their reputation by honing their products meticulously since the glory days of guitar rock and have gathered quite a collection along the way!
We decided that it was only right for us to pay homage to the history of the BOSS compact by running through a few of their most popular pedals.
BOSS DS-1 Distortion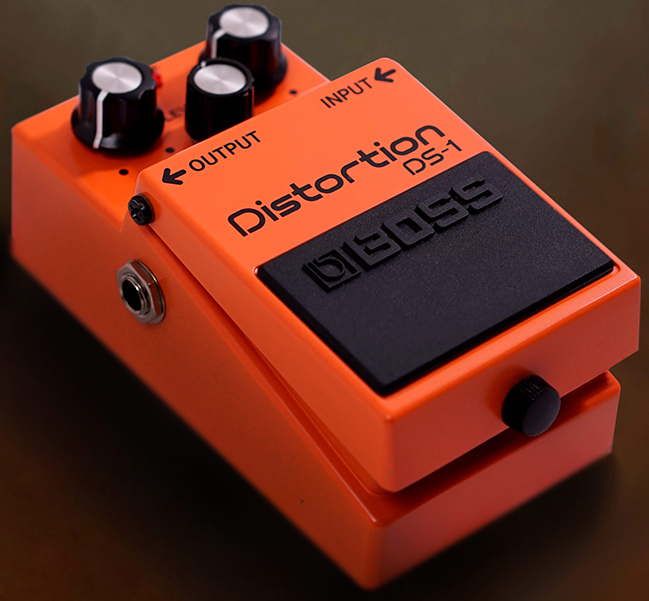 Where else could we start than with the timeless DS-1? Instantly recognisable thanks to its bright orange shell, the DS-1 is one of those FX units that almost every player has tried out at some point. First launched in 1978, it came as part of the first wave of BOSS compact pedals and was an instant hit. With a distinctive gain structure which offered a sharp, punchy attack unlike anything on the market, guitarist went mad for the little unit.
Adopted by Steve Vai, Kurt Cobain and Simon Neil among others, it's safe to say that it's stood the test of time. Still coming in at a very reasonable price point, the no frills BOSS distortion most definitely still has its place in the current market and its versatility has played no small part in this. Within the one little box, you can dial in a slight boost, a sharp sizzling high gain, a chunky rhythm crunch, a high flying lead with a lot of sustain... And that's just at a glance. Once you take the time to find your own signature tone, we can guarantee that you'll be hooked on the DS-1. With almost 40 years on the clock already, we fully expect it to be alive, kicking and just as popular in another 40.
BOSS BD-2 Blues Driver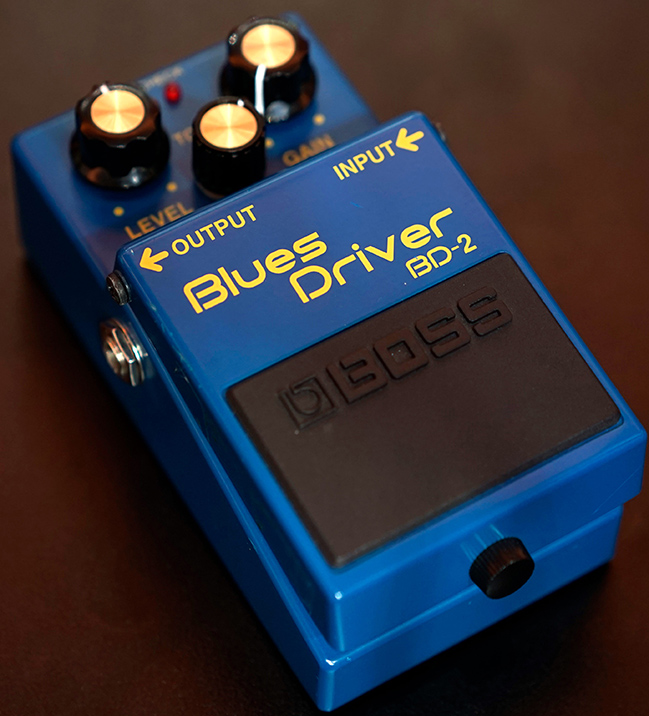 One of the most popular overdrive pedals of all time seems like a good place to continue! Simulating a vintage tube amp, the responsive BOSS BD-2 or Blues Driver does just what it says on the tin, giving you an instant warm bluesy tone at the tap of a toe. Its smooth tone is ideal for everything from vintage blues to classic rock and when it's pushed it really begins to sing. A more subtle drive than many of its competitors, the expressive quality of the BD-2 makes it special and helps it to stand out from the crowd.
Without bogging you down with feedback or noise, the Blues Driver picks up on every subtle nuance of your playing and can take you from a light drive to a crying wail. Used by contemporary legends such as Andy Timmons and Gary Clark Jr, the BD-2 remains the king of blues tone even after all of this time!
BOSS CH-1 Chorus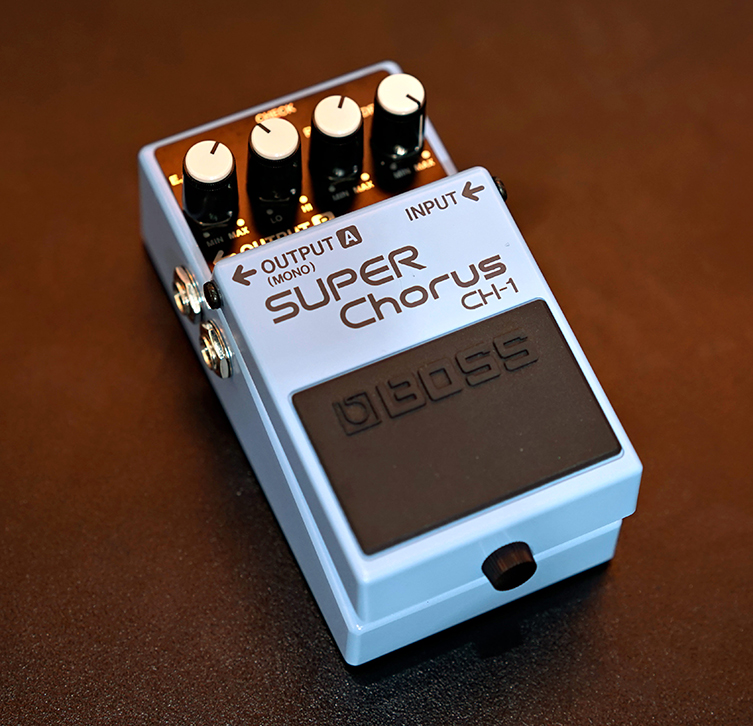 There's nothing quite like dipping into the post-punk, dreaminess of the BOSS CH-1 Super Chorus. With a distinctive sound perfect for adding some life to your tone, this is a staple of the BOSS compact collection, Their legendary CE-1 and CE-2 pedals which came before were favourites of artists such as Johnny Marr who used them to build his signature sound, creating stunning sparkling melodies that are totally one of a kind. The BOSS CH-1 gives you loads of control over the effect too with speed, depth and EQ knobs which allow you to really dial in the sound in your head. Not only that, when lined up alongside other pedals, a little chorus can add an interesting dimension to your lead sound, giving it a more expansive, modulated tone that helps pull it out from the rest of the mix. There's a ton of experimenting that can be done with one of these and every guitarist should find space on their board for one - we still have a blast every time we switch one on!
BOSS GE-7 EQ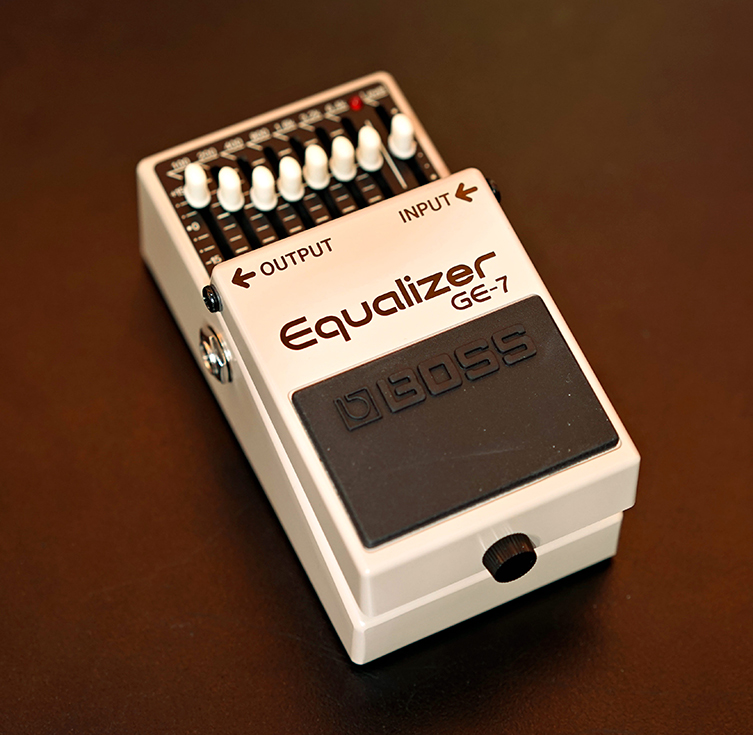 Often players overlook EQ pedals, assuming they can craft their tone just as effectively by using the EQ on their amp and balancing their other effects. Now while that's true to an extent, we find that the best results come from having a dedicated pedal that can really help you shut out the frequencies that are muddying up your sound. The BOSS GE-7 is an awesome example of this, giving you way more control over your tone than an amp EQ ever could. There are a ton of ways you can use it to enhance your sound, whether that's giving your leads a kick by boosting mids and cutting down on the extreme high frequencies, or using it as an "always-on" pedal, cutting out unwanted low end to leave room for a bass player. Honestly, the possibilities are endless and everyone uses their EQ pedal slightly differently. The one thing everyone will agree on is that it's an absolute essential on your board and the GE-7 which allows for 15dB cut or boost on all the standard electric guitar frequencies will do wonders for your tone.
BOSS TU-3 Tuner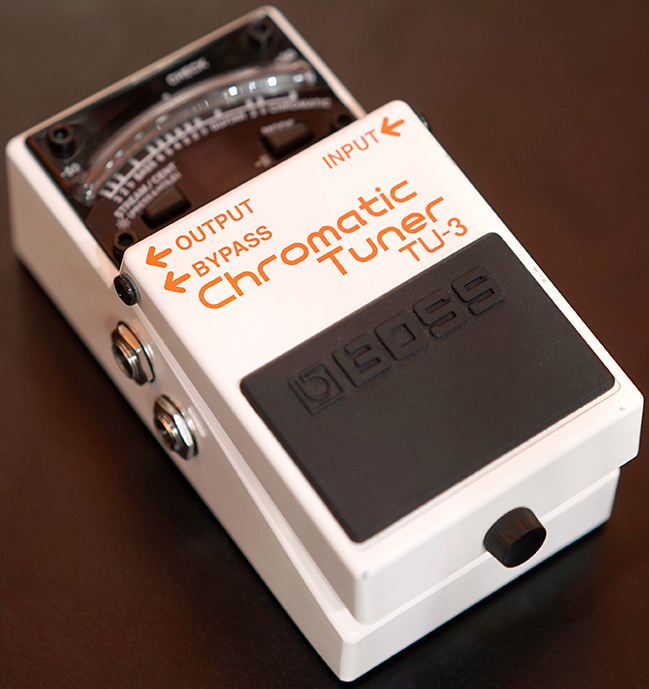 As simple and efficient as they come, the BOSS TU-3 Tuner is quite literally the world's top-selling stage tuner. Well built, rugged and as compact as any BOSS unit, the TU-3 features a smooth 21-segment LED meter with a High-Brightness mode that cuts through the harshest outdoor glare. Grab yourself one and enjoy never having to worry about tuning up again!