Namm 2018: Yamaha FG-TA, FS-TA, APX & CPX
Published on 25 January 2018
Never providing anything less than premium quality instruments, we've been eagerly anticipating Yamaha's NAMM 2018 announcements and when we finally got the chance to check out the selection we weren't disappointed in the slightest. Expanding on their already incredibly diverse selection of acoustic guitars, we can now share their latest creations, the FG-TA, FS-TA, APX600, and CPX600.
Already among our most popular acoustic guitars, Yamaha's L series Transacoustics have been consistent favourites in our stores since their launch in 2016. Offering a tremendous quality of all solid, handmade guitar and onboard effects capable of providing a richer more adaptable sound, it wasn't a mystery why their innovative Transacoustics made such an impact.
This year, Yamaha's Transacoustic models have been reimagined and reinvented in order to make a more affordable and accessible alternative, without sacrificing any of the features that made their predecessors so popular. Launching the Dreadnaught FG-TA and Concert sized FS-TA, the latest from Yamaha utilise the same acclaimed technology that made their first Transacoustics such incredible guitars. Flaunting mahogany back and sides and a solid spruce top, the FG-TA and FS-TA look tremendous and with a whole range of finishes across the series, you're sure to find something that suits you! You'll also be pleased to learn that perhaps the most coveted feature of the first Transacoustic remains intact and players of both will be able to utilise a powerful room reverb, hall reverb and chorus which can all be added independently. This is a feature that really must be heard, but more importantly, played to be believed... Exploring the incredible layers, details and overtones they're capable of is a true pleasure and tone connoisseurs will get lost for hours in the intricate sounds you can create with the FG-TA and FS-TA.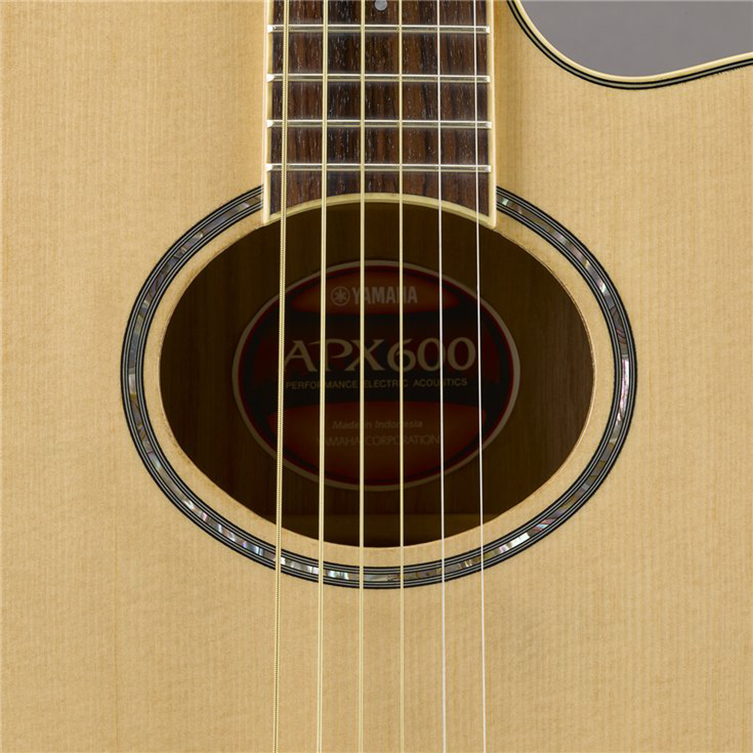 If that all sounds a bit too modern for you and really you're just after a no-nonsense electro-acoustic, then never fear... The next major announcement from Yamaha was their brand new range of APX600 and CPX600 guitars! Again, some of the most loved acoustics that we stock, the new models have undergone a makeover and look even sleeker and sharper than we've ever seen them. Abalone now surrounds the soundholes and smaller fret markers also finish off these already great looking guitars with a selection of finishes for each model. However, the main tweaks and changes aren't quite as flashy and instead are far more practical, which is never a bad thing. Responding to feedback on earlier models, Yamaha have tweaked the necks on the latest APX and CPX, resulting in a shorter scale length and roughly a mm less space between strings to contribute to the overall playability of the instruments. We're pleased to report that both the APX and its larger companion feel incredible and are even more comfortable and natural to play than before. However, the changes don't stop there and Yamaha have also worked on the bracing on each model to ensure the best sound possible. On the APX, this has been moved forward to increase the low end, smooth out midrange and add a little extra sparkle to its top end while on the CPX it's been moved back for a tighter sounding low end and again more detailed highs. Available in a variety of finishes, we can see these being just as popular as their predecessors and with good reason!
All in all, we were heartily impressed with Yamaha's NAMM 2018 offerings which provided welcome adaptions of some of our favourite models from them. We'd thoroughly recommend stopping by your local store to try one of these gorgeous acoustics out as they start to flood in, it really is their natural, comfortable feel and unique voices that set them apart from the crowd!