Just Announced: Suhr Aura
Published on 06 February 2018
John Suhr caused something of a stir at this year's winter NAMM in Anaheim. Corresponding with the 20th Anniversary of Suhr guitars and revealed via teasing piece-by-piece social media pictures, the new guitar that is now known as the Aura got guitar fans in a frenzy. Reminding us of one of the world's most famous guitar designs, the Suhr Aura certainly nods to the classic set-neck Single Cut guitar but adds a good few of its own elements to the mix to create something unique and special.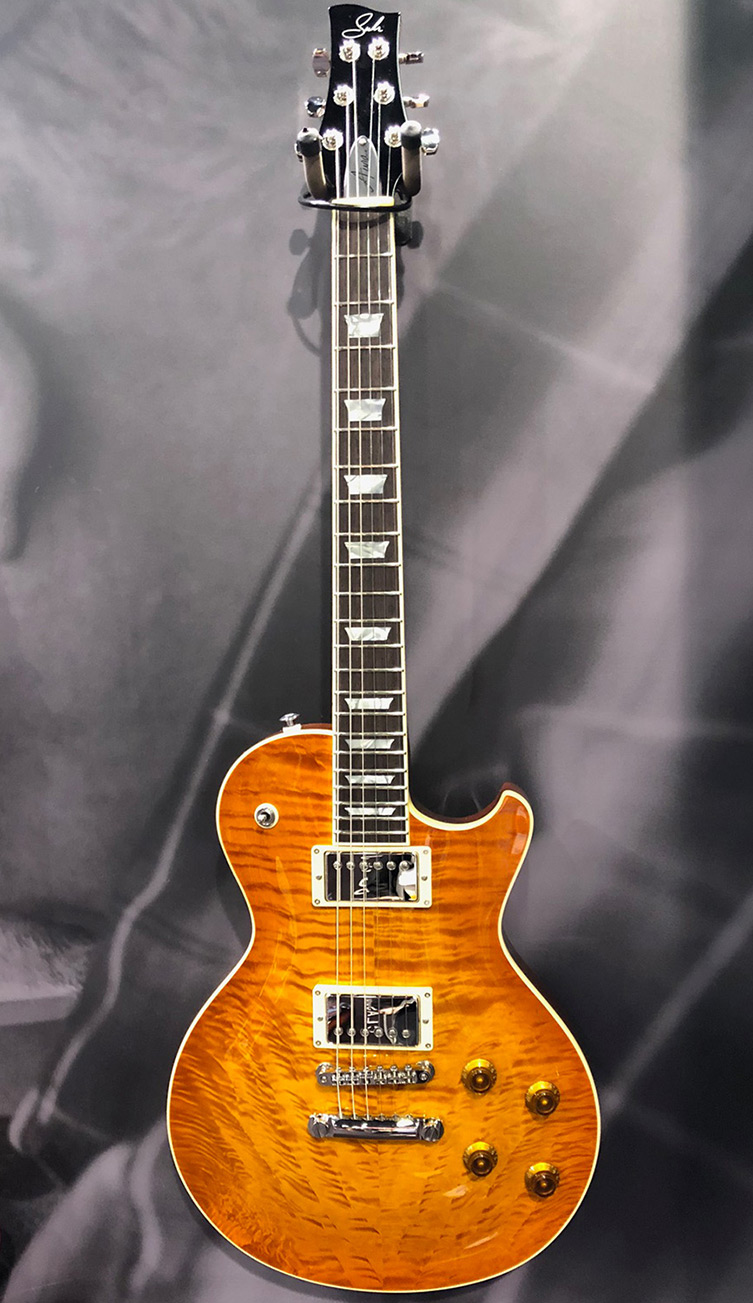 This is a relatively unusual move for Suhr, famous as they are for building high-end bolt-on S and T types. This has been a secret project of John's for a while now: even when he spoke to us exclusively in December he remained resolutely tight-lipped on the subject of any new Suhr designs! It turns out from talking to him that his favourite guitars as a young bar band player were Single Cuts and Juniors so this isn't such a random and dramatic shift after all.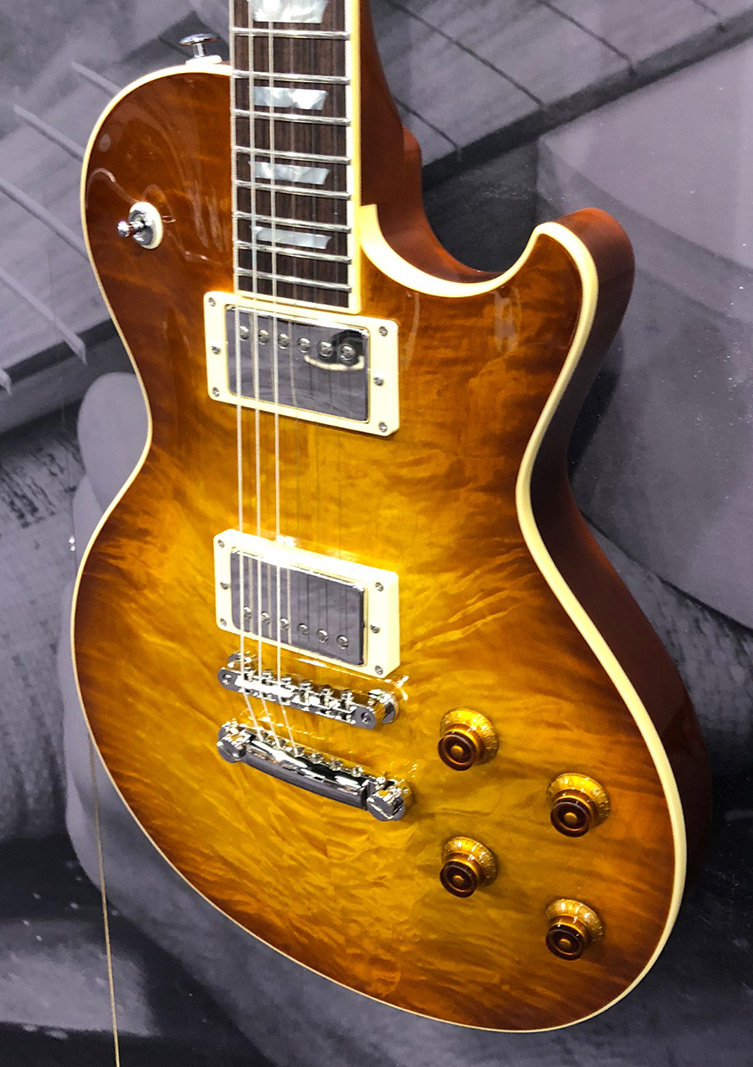 These Auras are not, as yet, production models. At the moment there will be only one hundred pieces made and John is keen to personally put in some workshop hours on each and every one. He sees this as an opportunity to change some of the elements that always bothered him about the classic designs, chief amongst these being the body shape, which on the Aura is more distinctly carved with contours for comfort and playing ease as well as giving increased access to those upper frets. The top 'dish' will be a deep hand-carve for beauty and drama as well as ergonomics.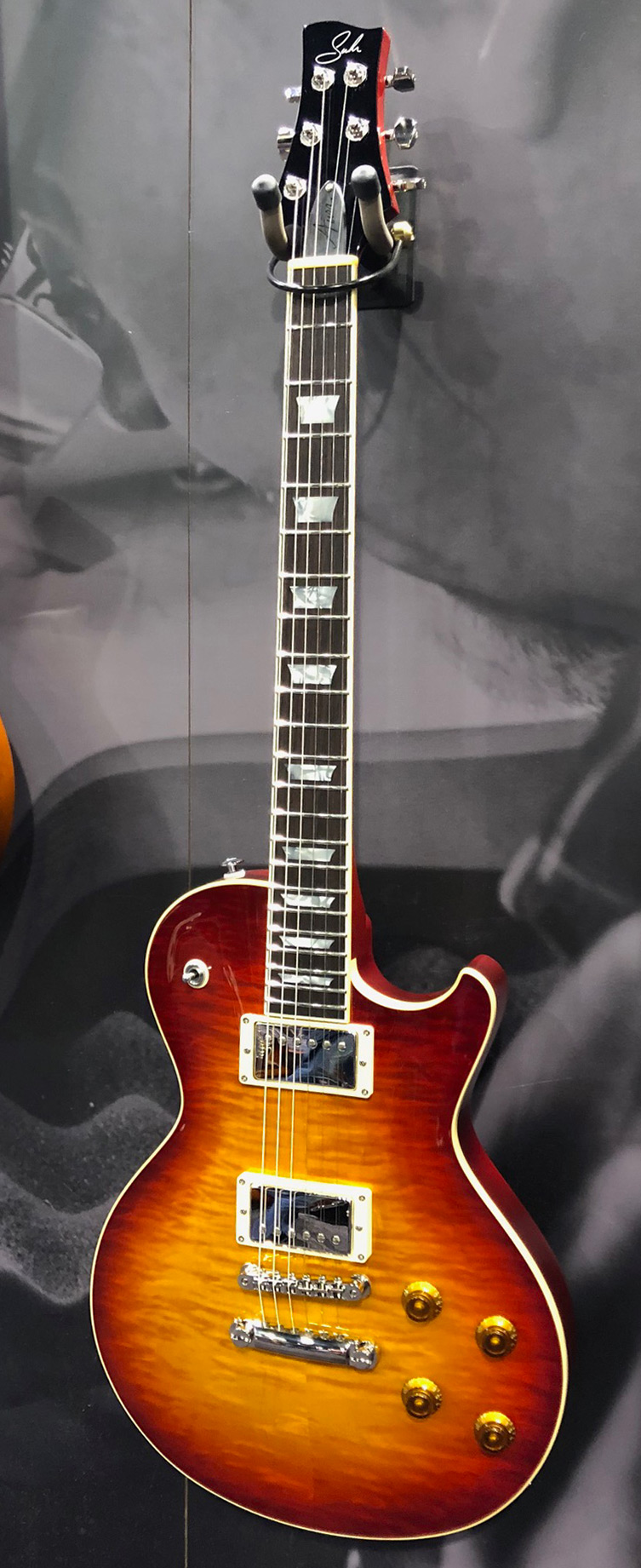 An important problem area being addressed is the headstock, a notorious weak point with this type of guitar (something this writer can personally attest to!) that John aims to make both tougher and more amenable to accurate tuning.
Attention is being paid also to the scale length: it will be ever so slightly shorter than the standard 24.75" scale at 24.625" whilst the frets will be installed over the binding rather than the opposite. These niggles have bothered John his whole life and it's representative of his 'fix it' attitude that he's moving ahead with the Aura project to improve this classic design and make the greatest Single Cut guitar ever.
These will be in high demand and remember: all indications so far suggest that these 100 will be the only Auras Suhr are making. Celebrate 20 years of Suhr guitars with the grand visions of the man himself.