A Closer Look: Gretsch G6136T Limited Edition Falcon
Published on 27 February 2018
An absolute beacon of style, its tough to beat the elegant curves of a Gretsch and this Limited Edition G6136T Falcon was just too stunning not to share. Currently residing in our Newcastle store, this bright blue beauty is about as gorgeous as you're going to find and we've been absolutely captivated by it.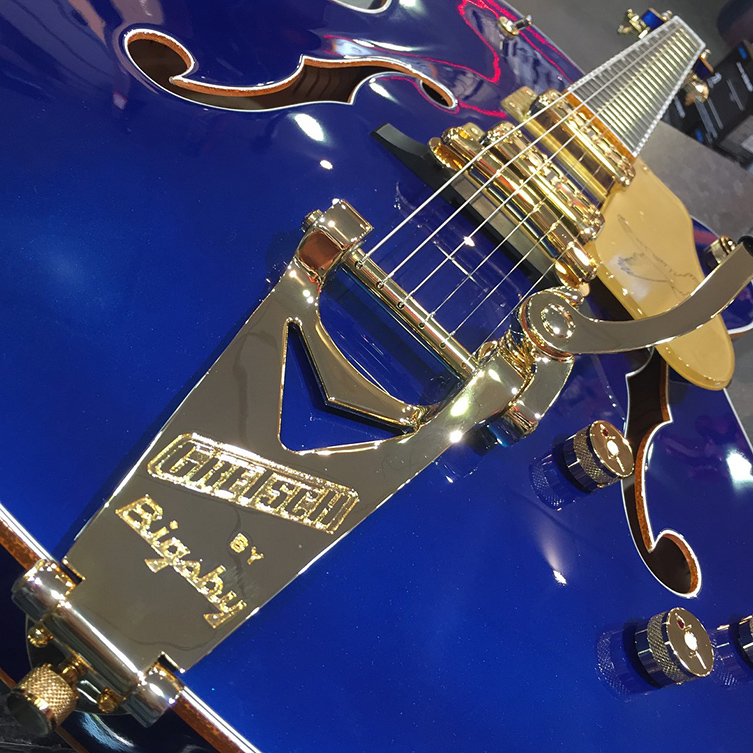 Dripping with gold, the hardware on this guitar looks fit for a king with Grover® Imperial™ die-cast tuning machines and jewelled "GArrow" control knobs to top it off. Also flaunting white neck binding, F-Holes and a vintage thick plexi pickguard in gold with the Gretsch logo, this is one seriously slick looking instrument. Slightly thinner than average, there's still plenty of semi-acoustic chunkiness to get your arms around and this guitar's "ML" bracing is specifically voiced for this guitar, delivering increased projection and airy openness from its 2.25" body. Its Metallic Azure finish is the perfect choice to compliment the G6136T's gold hardware and just gives this instrument a really authentic feeling vintage charm.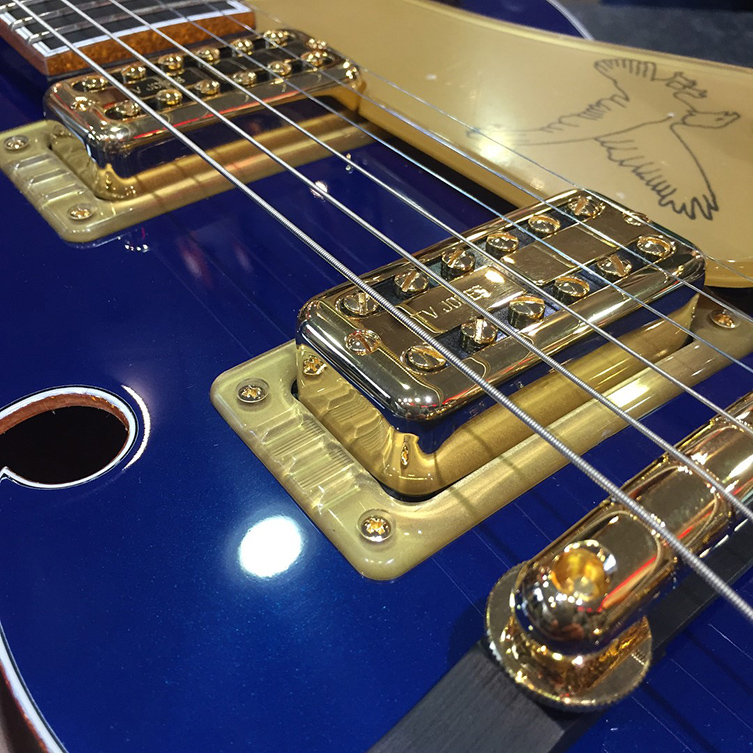 However, don't let its good looks fool you into thinking that its all style and no substance... This Falcon was made to be played. Its U shaped neck profile feels comfortable and a 12" radius ebony fingerboard with jumbo frets gives it a great feel. The sound of this semi-acoustic is also fairly unique, with TV Jones® Classic humbucking pickups providing a lovely tone that has absolutely loads of depth. A deadly combination with the Falcon's laminated maple body, you're left with loads of harmonic detail across the guitar's high end, thick, punchy lows and a smooth midrange that sounds truly incredible. It's by no means a one trick pony either and with separate bridge and neck volume controls, three-way pickup switching, no-load master tone, master volume and a treble bleed circuit, you can really carve a variety of lush tones from this handsome chap!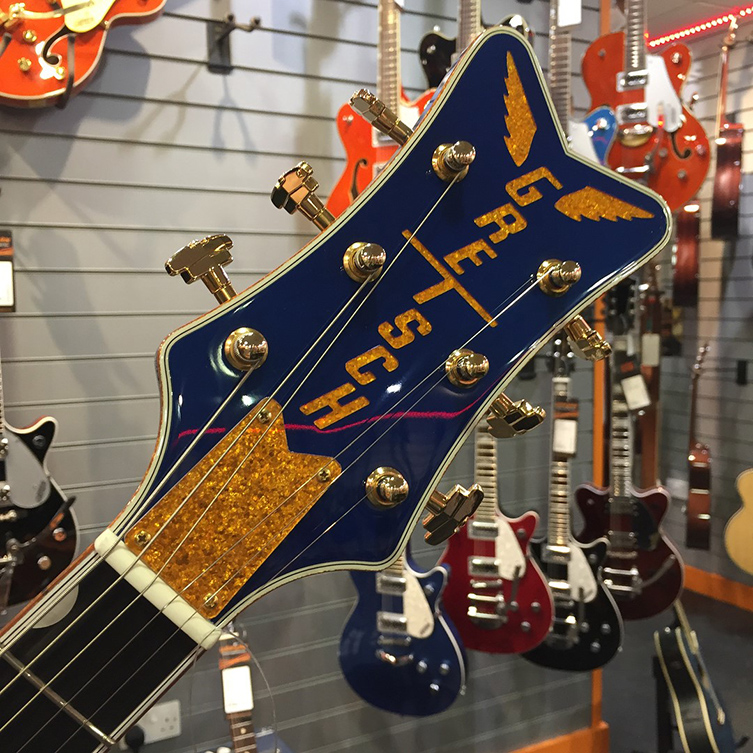 Aesthetically amazing, the G6136T is a truly magnificent instrument whether you're playing it or looking at it. We'd thoroughly recommend checking this beauty out before it's gone. The perfect middle ground between traditional design and contemporary engineering, with more than a scoop of vintage vibe to it; this is an exceptionally beautiful guitar that knows how to sing!