Offer: Free PRS Goodie Bag with SE series acoustic
Published on 23 July 2018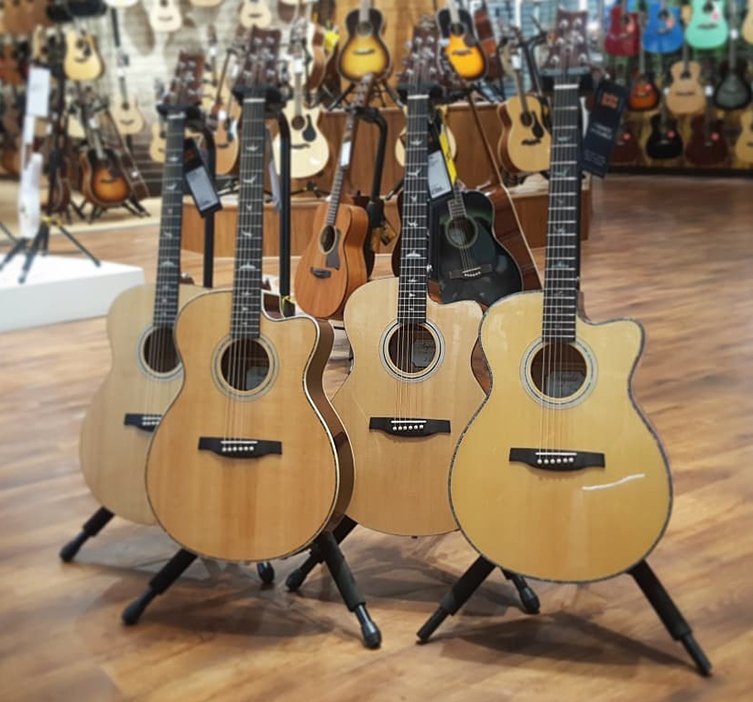 If you're anything like us, you'll know that there's nothing quite like a couple of freebies to get you excited about your new guitar! We absolutely love a bit of case candy and having a few goodies to get stuck into when you've just treated yourself to a new instrument always makes the experience that much sweeter. So, with that in mind, we're very pleased to be able to offer some cool complimentary merch alongside a whole range of PRS acoustic guitars. Although best known for their electric models, we're huge fans of their SE Acoustic selection which have a distinctive and unmistakably PRS feel to them along with a range of gorgeous and unique voices to match. So, if like us, you've fallen in love with these guitars, don't miss your chance get your hands on some freebies when you come in to pick yours up!

Until August 31st, if you buy a PRS SE series acoustic from us, you'll be entitled to a goodie bag worth £50! With merch such as straps, T-shirts, caps, and strings included in the offer, this is a fantastic chance to nab some goodies for yourself alongside what are a frankly stunning selection of guitars. If you're a PRS die-hard like us, then you absolutely must stop by your local store where our staff will be ready and waiting to talk you through the models included in the offer and, of course, give you the chance to try them out.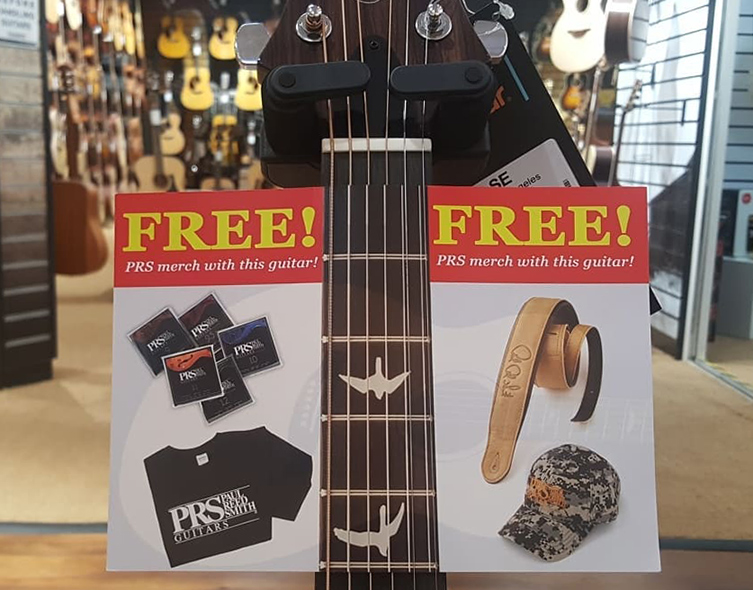 To claim your free goodie bag, simply click here, complete the online form and upload a copy of your receipt and the guys from PRS will take care of the rest! Please note, all claims must be made before the cutoff date, September 14th.

For more details, click here.