Offers: Free Plugins with Audient Arc Creative Hub
Published on 01 August 2018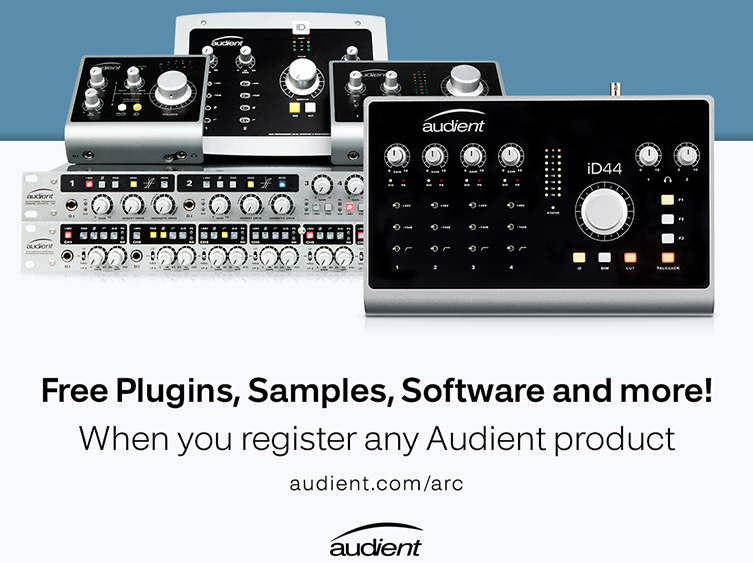 Audient users, Christmas has come early...
If you're already on board with the brand, chances are you're well aware of the Audient Arc Creative Hub. If not, don't worry, we're about to let you in on the action!
Giving Audient customers access to absolutely loads of freebies, the Arc Creative Hub is basically a treasure trove for any musicians or producers who come across it. Regularly updated with fresh content, the hub is the perfect place to pick up some new software or sample packs alongside other offers. Currently offering a solid bundle of plugins and VSTs including advanced instruments from Waldorf as well as the very powerful Two Notes speaker cab simulator, we can't wait to see what else we can get our hands on and if you have any Audient gear of your own then we'd advise getting involved!

To bag some freebies of your own, all that you need to do is register your Audient gear on their website. Once you've done so, you'll be able to take advantage of loads of offers, including their current selection. Don't worry, this isn't a one time deal and once you've signed up, there'll be plenty of opportunities to kit out your setup with some new software and other similar offers!
Register your gear now by clicking here, or sign in to see if you're eligible for any new toys!
Check out our selection of Audient gear here.

For more info or full T&Cs, please visit the Audient website.