A Closer Look: Alvarez Acoustics
Published on 01 November 2018
Alvarez is a whole world of guitars. Dip a toe into the beautiful land of Alvarez and you'll experience a rich variety of guitars with designs and inspiration from all over the world, all built with quality and integrity.
At guitarguitar, we are always on the lookout for fresh exciting brands and Alvarez have provided us with a real banquet of richness. We have recently taken on the brand in a big way and felt it was time to dive a little deeper into the company's details. We'd love to share this journey with you!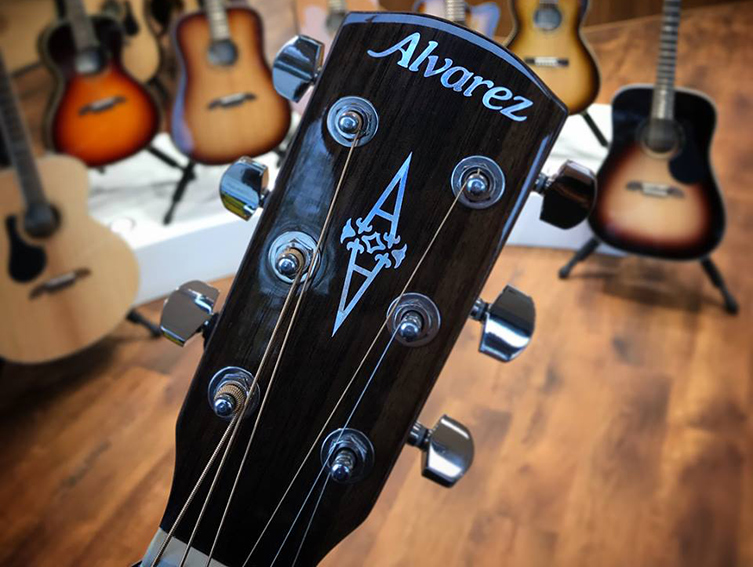 Alvarez may be relatively new to us, but they certainly aren't to the rest of the world. Alvarez have actually been a successful company since 1965 when they began in Chicago, USA. Early on, esteemed Japanese luthier Kazu Yairi became involved, designing and making several bespoke guitar lines for Alvarez's parent company St Louis Music.
The brand continues to grow and diversify, becoming a company with one of the most comprehensive folios of instruments in the world.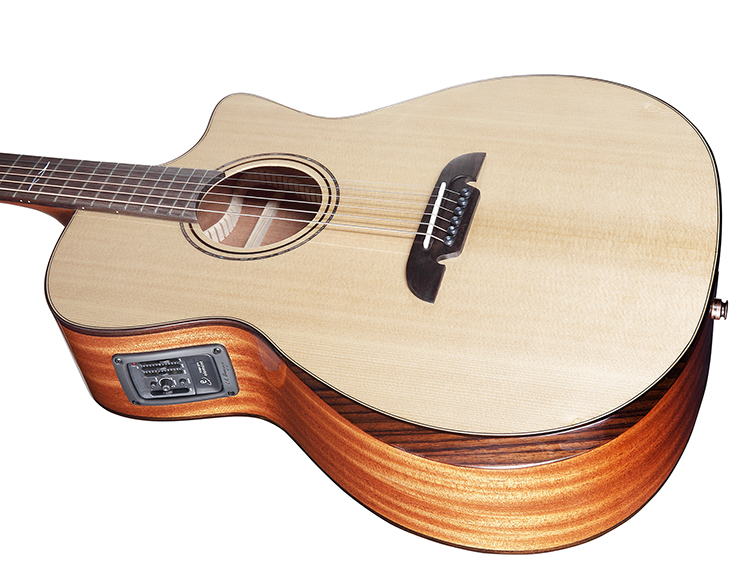 Alvarez guitars appear in a wide range of price brackets, offering value instruments to beginners and high-end guitars to professionals. It isn't just guitars though: Alvarez produce a large number of ukulele models that sit alongside their guitar brethren in the company's main ranges.
Of the extensive selection of Alvarez guitars that we offer, most are divided amongst four main ranges: Regent, Artist, Masterworks and Cadiz. Though each range is distinct, you'll find that lots of styles cross from one to the next. For example, all ranges except for Cadiz offer dreadnought guitars, and ukuleles feature in both the Regent and Artist ranges.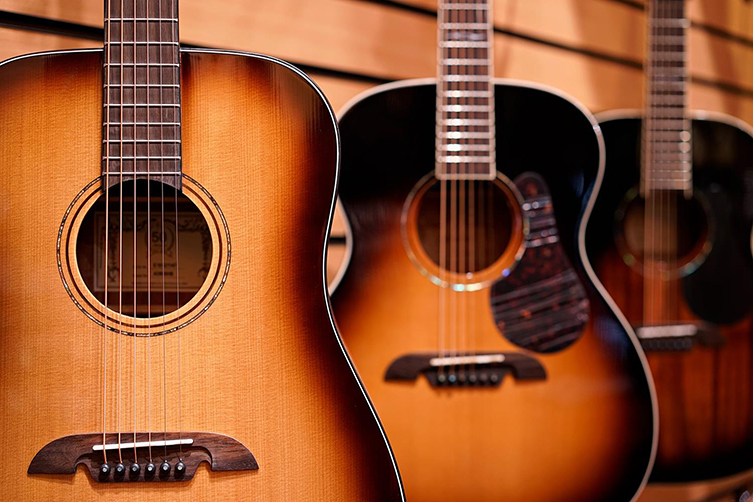 So, let's have a little look at each range in turn, beginning with the Regent Series. For each range, we'll choose a Top Pick, something that grabbed our eyes and ears especially, and investigate a little further.
The Alvarez Regent series is aimed at the entry level of the market and is designed to give new players comfortable, attractive instruments to learn on. The Regent series contains steel string acoustics, nylon string classical guitars and ukuleles. By using layered woods, costs can be kept low, creating extra value for student musicians.
Also, across the entire Regent range, Alvarez have used a slim neck profile to offer easy left-hand chording and fingering for new players and indeed those with smaller hands.
Anyone browsing the Regent series will come across beautiful dreadnoughts with rich sunburst finishes, classical guitars with modern cutaways and ukuleles of several sizes.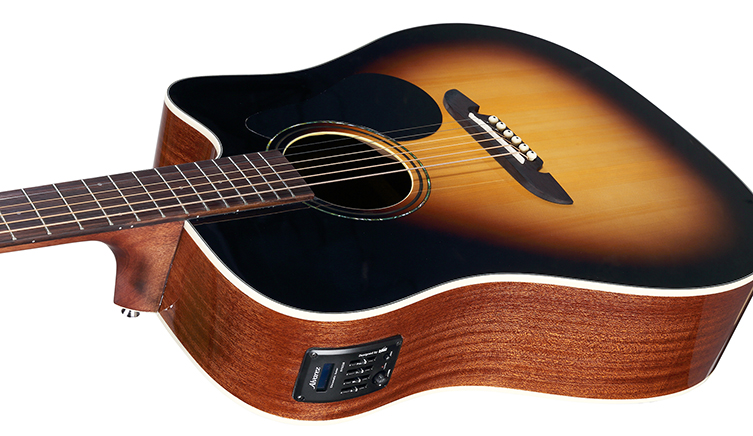 One of our top picks from the Alvarez Regent series is the RD26CESB. This lovely and elegant guitar is a cutaway electro acoustic with a dreadnought body shape, finished in a warm Vintage Sunburst finish. With extra details like white binding around the top of the body and a detailed sound hole rosette, you'll be able to not only take this onto a stage for a plugged-in performance, you'll look and sound great doing so! This guitar has an unbeatable price tag so for musicians on a budget, this will answer a lot of your requirements with style!
Players seeking an affordable-yet-reliable ukulele for performing with will love the RU26, available in either Tenor, Concert or Soprano sizes. Opt for a 'CE' model like the RU26CCE Concert uke and you'll get easy playability, traditional good looks and a pickup system all included in this winning combination of features.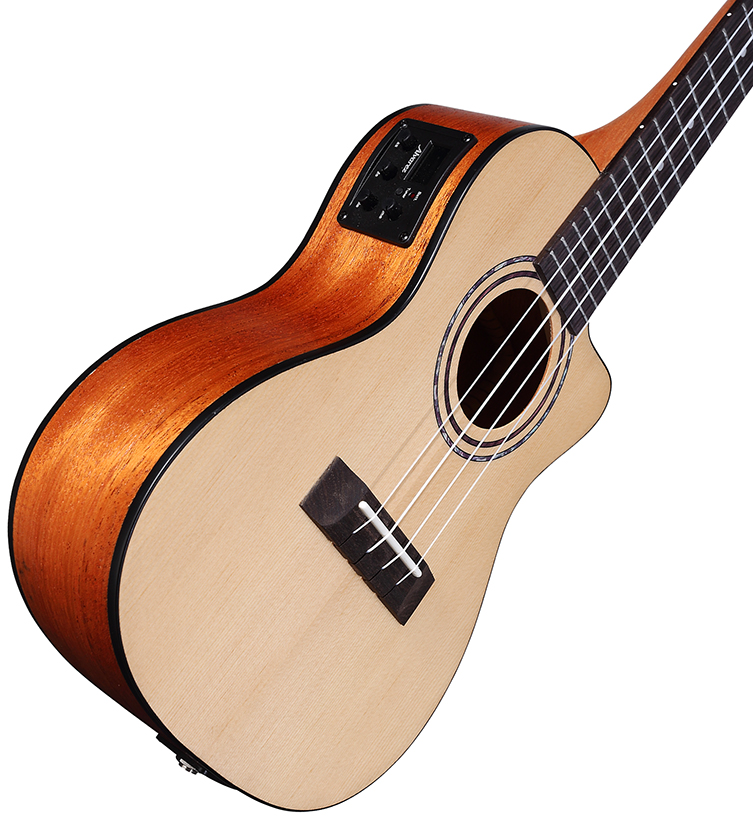 Moving ahead to the Artist series now, we find a great degree of diversity. The Artist Series is where most of our Alvarez selection resides. The range is an upgrade to the Regent Series and offers solid top construction with all of the models to guarantee a sound that not only starts off sounding deeper & richer but also improves the more the instrument is played. Solid Tops allow the guitar to resonate and 'breathe', improving the sound constantly over time.
The Alvarez Artist series is where our selection really opens out. We have smaller travel-friendly guitars like the LJ2 Little Jumbo, AG60AR with its high-end sculpted armrest and some truly unique (and useful) guitars like the ABT60E. This magnificent creation is an acoustic Jumbo Baritone guitar!
Let's look at this one in particular: this interesting guitar is tuned from B to B and is more or less half way between a bass and a guitar sonically. It's large so you get a big, confident sound with a low voice that really resonates. You still play it like a guitar (you can easily strum chords and so on) but it has a very unique tonality which really sets it apart from other acoustic instruments. We recommend trying this alongside other acoustic players, perhaps in an unplugged jam. It will definitely reveal its special qualities, fitting in right between the other instruments! Recording artists will benefit from the space and resonance this guitar creates too.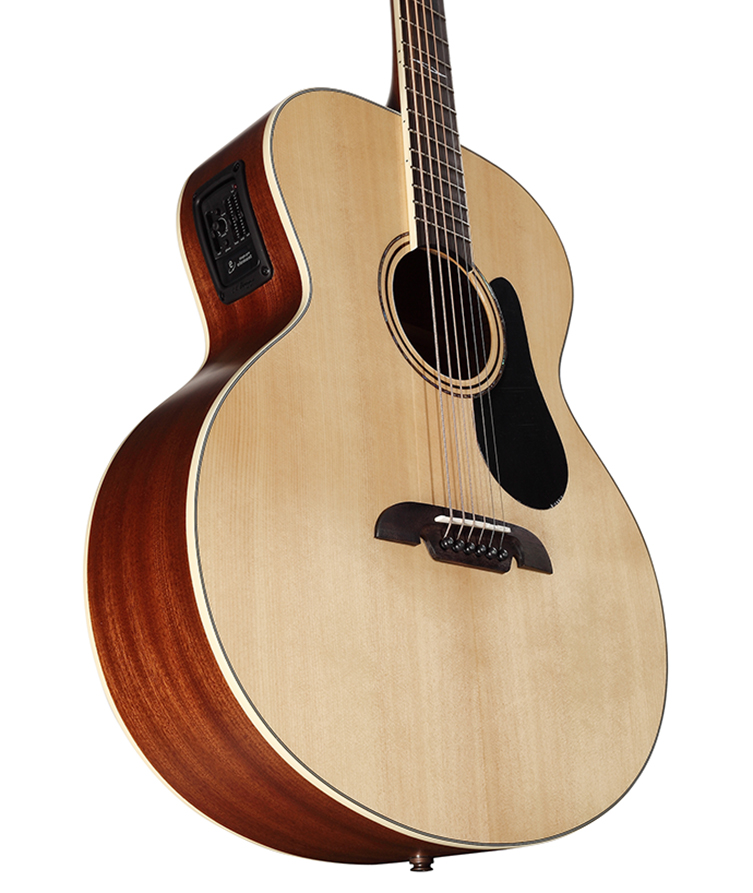 The rest of the Artist range brings a host of recognisable acoustic guitar models like Parlour, Dreadnought, jumbo, Folk and other designs, all with solid timber tops and easy playability. Choose natural finishes or pick out a Black or Sunburst guitar from our extensive selection.
Moving on to the Cadiz models, we find ourselves firmly in traditional Iberian Classical and Flamenco territory. This range has been completely designed and developed in Andalucía, home of flamenco music. Indeed, Alvarez is one of a surprising few manufacturers who make the distinction between classical guitars and flamenco models and that is very encouraging to see.
The differences are subtle but easy to spot when you compare models like the CC7 Classical and the CF6 Flamenco. Both guitars have A+ quality Sitka Spruce tops and both share the fresh innovation of using a 26" scale length rather than the typical 25.6" used on classical guitars. This puts a little extra tension on the strings and moves more energy from the strings to the soundboard (the solid top) and out the sound hole.
Relative to both models too is the special bracing within the guitars. Alvarez have adapted techniques from the legendary Jose Ramirez III and applied them to the Cadiz range: asymmetric fan bracing is used here along with a treble bar to soften and round off the treble content from the lightest three strings. This makes both guitar models sound more balanced and beautiful.
Where the two models differ is in the wood choice and construction details. The CC7 Classical has layered Dark Walnut for its back and sides and has acacia binding. The CF6 Flamenco has a back and sides made of layered Cypress with Ebony binding. The action on the flamenco model is lower so that the strings run very close to the fingerboard. This makes fast runs easier to play, an essential element of true flamenco technique.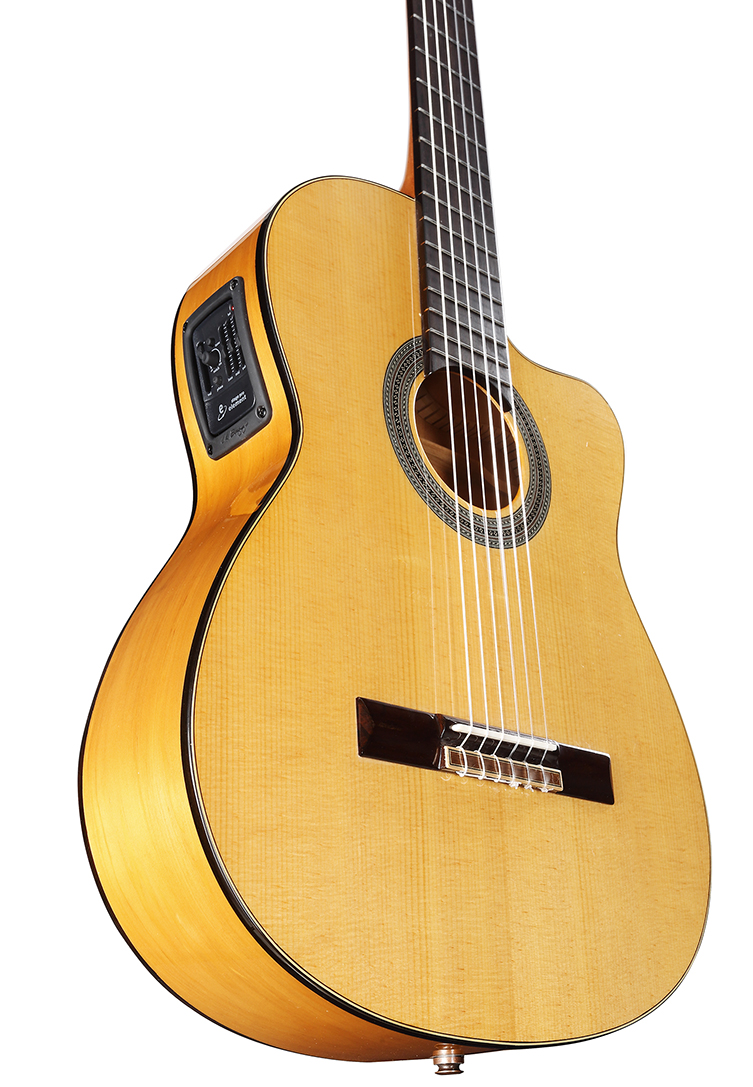 Our pick here is the CF6E. This guitar is the cutaway Flamenco model with a built-in pickup. This is a beautiful guitar to play and has excellent resonance and response. It is ready for live performance straight away, thanks to the onboard preamp. This and all other Alvarez Cadiz models have been specially created after extensive R&D in Spain with Spanish guitarists, so you know the authenticity is in there!
Finally we turn our gaze towards the Alvarez Masterworks range. These are top end, professional instruments made entirely with solid timbers. This ensures the best tones and the most vibrant response from your playing: nothing else comes close to an all-solid acoustic guitar.
Again, multiple styles abound, including several dreadnoughts inspired by Pre-War heritage acoustics. These are joined by all-Mahogany Folk guitars, beautiful Grand Auditorium and Parlour models. A mixture of these are electro models with onboard preamps.
Acoustic guitars made from completely solid timbers is by far the best scenario for any musician. Solid timbers resonate better than layered wood or laminates: more resonance means a more 'alive' sounding guitar and that means better tone and hence a more fun & rewarding experience for both the player and the audience. Having a range like this available from Alvarez is incredible because it opens up the idea of buying a great guitar and owning it for years and years, playing it and cherishing it as it improves in sound.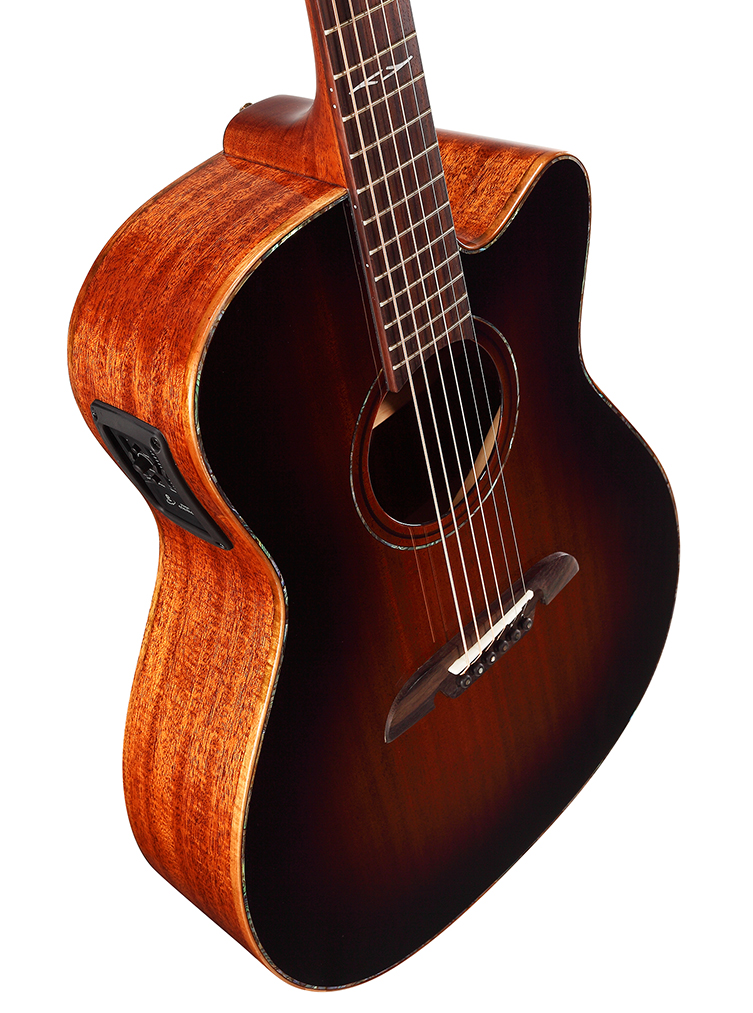 We could recommend any of the Alvarez Masterworks guitars (as indeed we could with all four ranges) but if we are singling one out in particular, we are picking the MFA66ESHB. This gorgeous Folk guitar is made entirely from solid African Mahogany and projects a loud, warm voice. It's a particularly easy guitar to play, encouraging actually, and the subtle binding adds authenticity to the vibe set by the Vintage Sunburst finish. An inbuilt pickup system is always a bonus in our opinion so it's good to see one here. This guitar has a really rustic, alternative identity that will inspire for years.
We have lots to talk about when it comes to Alvarez guitars, so this is just a little introduction and brief paddle in the vast waters. There is a whole treasure trove of acoustic guitars to look at, not to mention ukuleles and electric guitars! Look out for more articles in the future as we explore ever deeper regions of Alvarez and in the meantime, have a good browse of our selection here on the website on indeed on any of our guitarguitar stores!