Events: guitarguitar Epsom Open Mic Night Christmas Special
Published on 15 November 2018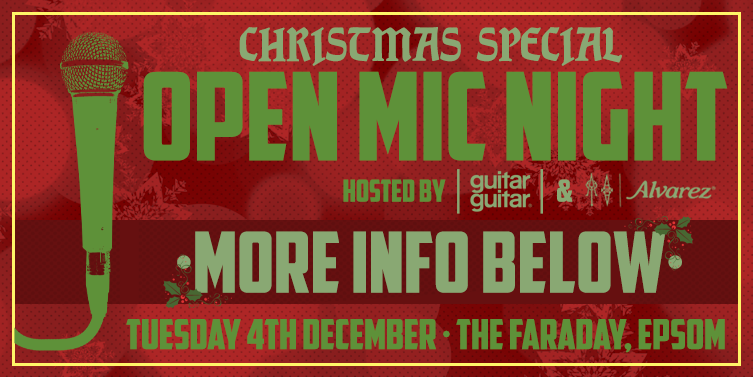 Love yourself a Christmas sing-along? Not as much as the staff at guitarguitar Epsom!
With absolutely no Grinches in their store, the guys have been trying to think of an appropriate way to celebrate their favourite season and it only seemed right that we host another Open Mic Night to do exactly that! We had a blast getting to hear everyone at our last event and couldn't believe the talent on display, so we were keen to invite you all back to do some more playing. It doesn't matter if you joined us last month, or are a first-timer, we're opening up the guitarguitar grotto to anyone who loves playing live and would love for you to join us.

Taking place at our very favourite Epsom watering hole, the Faraday, we invite you to join us for an evening of music on 04/12/18. Located right down the road from the store, we always have a great time at the Faraday and think its the perfect location to showcase all of Epsom's local talent! If you love playing guitar, singing, or both, you won't find a better place to share your music and hang out with plenty of like-minded musicians. We expect places to fill up pretty quickly, so reserve your slot now to avoid disappointment.
All performers are welcome to bring their own instruments along but if you fancy trying something different, we'll be armed with a selection of our favourite Alvarez acoustics so come and join us for what promises to be an awesome night!

To reserve your slot to play, please contact guitarguitar Epsom on 01372 730578 or epsom@guitarguitar.co.uk

The Faraday, 2 Church St, Epsom, KT17 4NY