A Closer Look: Handpicked '59 Les Pauls
Published on 12 December 2018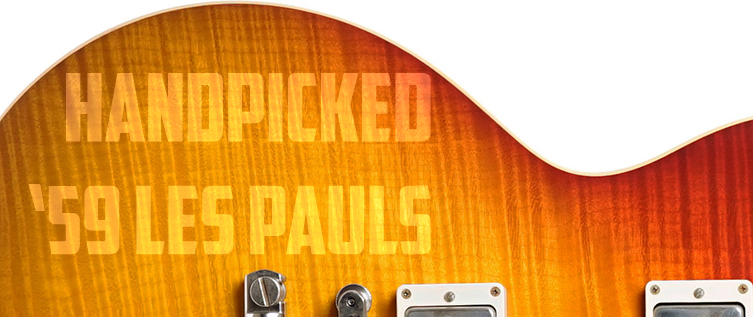 Working at guitarguitar, we do see a lot of good-looking guitars coming in and going back out to lucky new owners. It's definitely a perk of the job and one that this writer never takes for granted. Whether it's a Heavy Relic, a Neon shred machine or a Jazzy bass, we definitely appreciate guitar beauty in all its facets.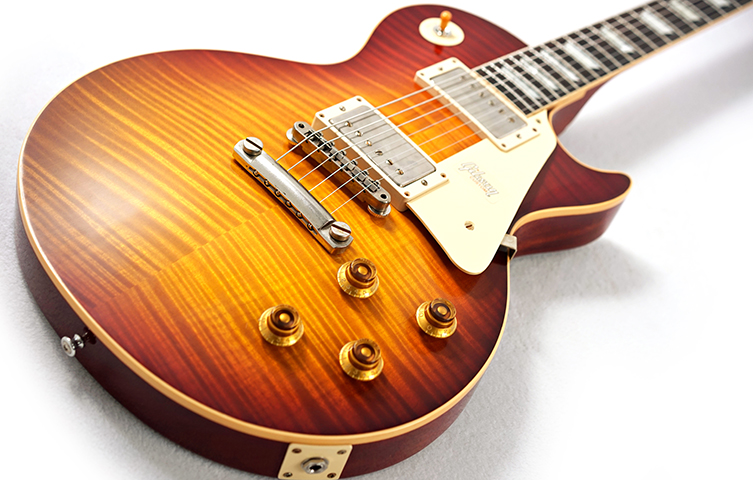 Some days though...some days bring with them examples of guitars that are simply gobsmacking. As an enthusiastic fan of all things Gibson and of Les Pauls in particular, we had cause recently to silently squeal as our eyes caught a delivery of some quite stunning instruments from Gibson's Custom Shop.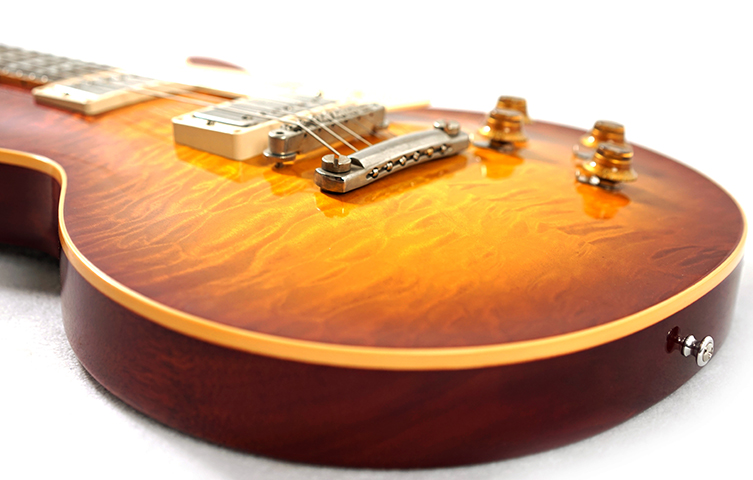 These exquisite '59 Les Paul Standard VOS's are the result of a colleague's trip to the Custom Shop. Each top was hand-selected from hundreds of Figured Maple blanks to provide a trio of quite distinct and quite superb tops. These tops are in fact 'R' rated: not for 'adult' content like the movies but indeed the zenith of Gibson Custom Shop's rating system for wood quality. R is the highest accolade of them all and it is not hard to see why, gazing into the flames of these beyond-beautiful Tiger Tops.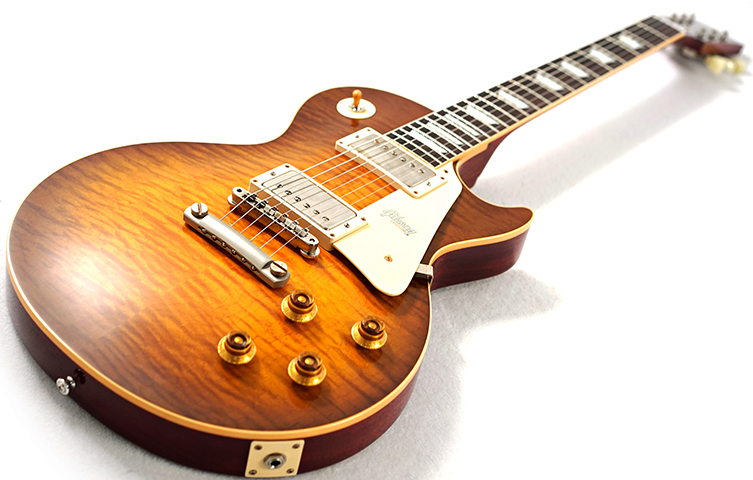 The picking of the Mahogany used for the bodies was a similarly exacting experience. Countless blocks of top-grade Mahogany were fastidiously picked up and inspected, with only the three lightest examples deemed worthy for these Custom one-off pieces.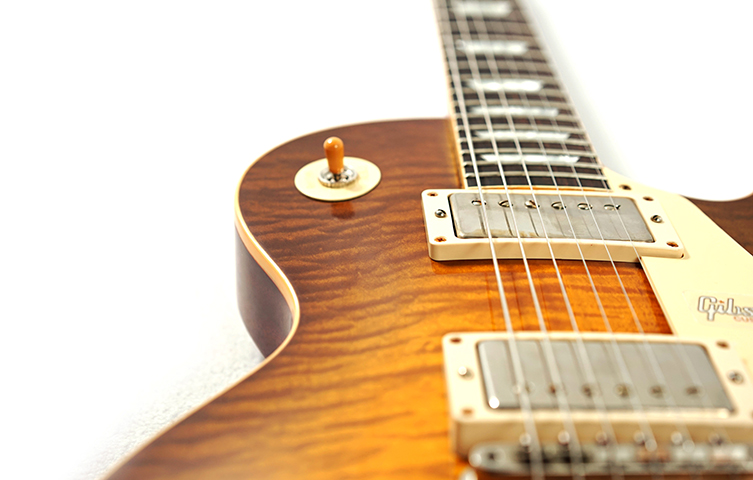 The guitars in this tiny run of three guitars all have unique burst finishes, too. Unique as in one of a kind, never-to-be-repeated! The finishes are Red Pine Burst, Sunrise Teaburst and Dirty Green Lemon. Each has its own tone, shade and graduation. Delicate Ambers mix rhapsodically into bolder shades of Cherry to make for three sublimely beautiful finishes that are all quite distinct. Beautiful is an understatement.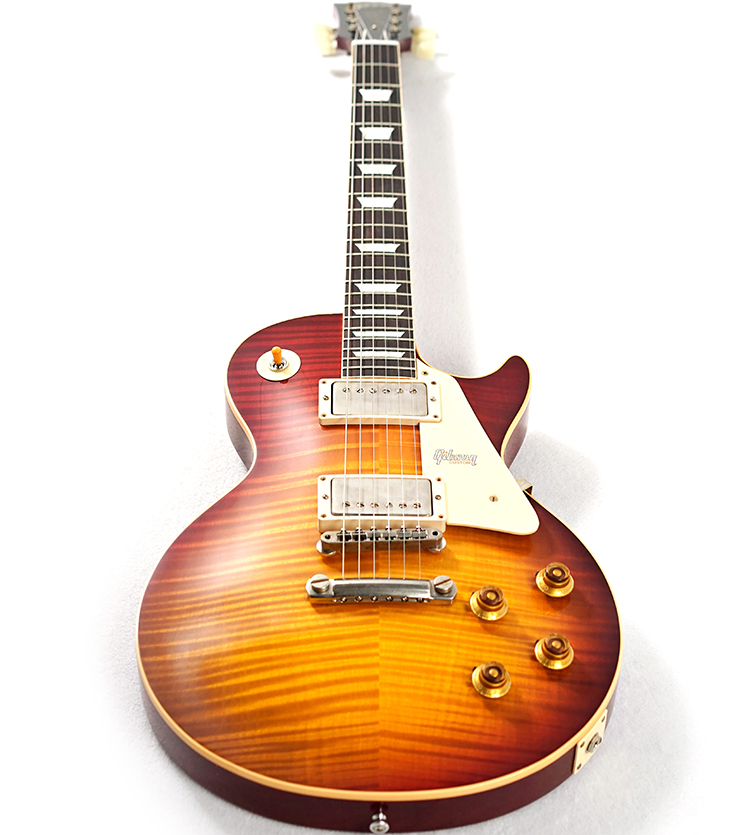 We hope it goes without saying that the instruments themselves are unbelievable. The mythical '59 neck profile has been deliberated and agonised over to make the most perfect of carves. These guitars feel out of this world!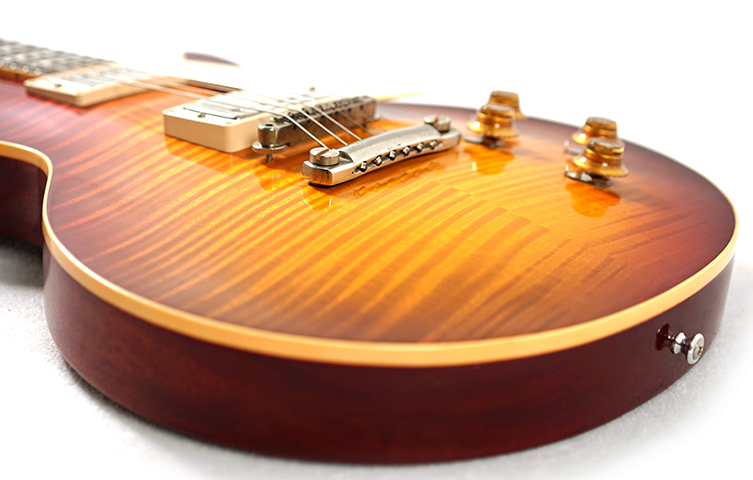 Sonically, each Handpicked Custom Les Paul has a pair of handwound Custombucker pickups. Growling, purring, chiming PAF tones are the order of the day and they are served up with staggering authenticity.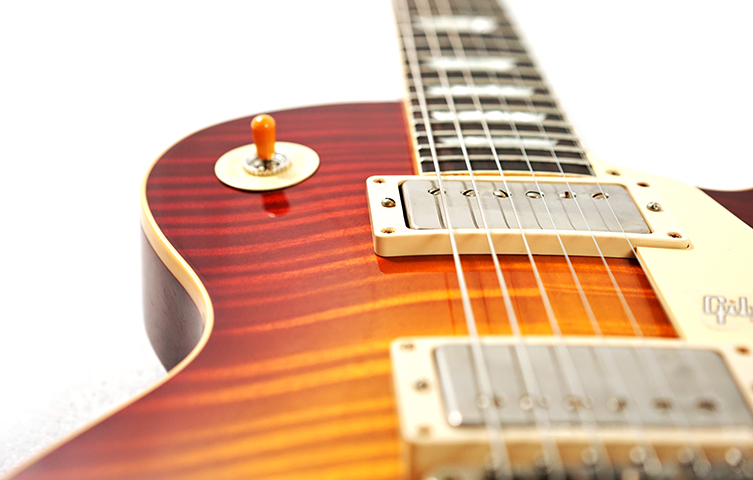 These really are something special and we don't expect them to last for very long before they are snapped up! If your dream is to own a '59 Les Paul, these are some of the very best examples we have ever seen.