Top Picks for Beginners: Lefties
Published on 19 December 2018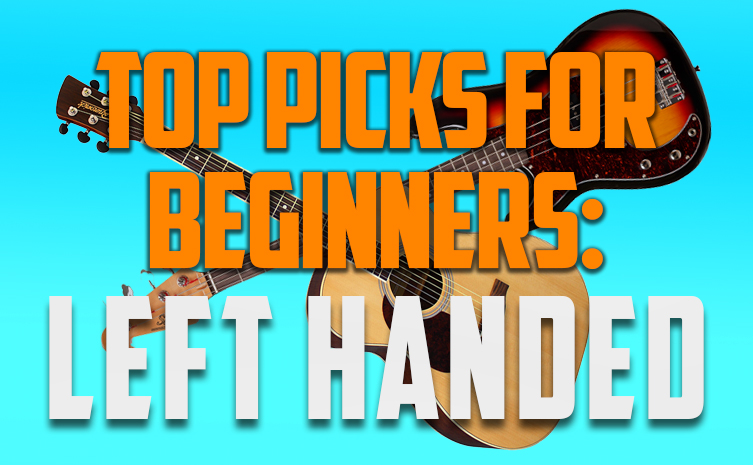 For this instalment of our Top Picks for Beginners, we are going to focus on some great entry level instruments for left handed players. As a company, we've always made a point of stocking as much left handed gear as possible: it makes sense to cater as well as we can for everybody. Having said that, there never has been quite as much choice for Southpaw guitarists, regardless of price level or brand.
However! There are still LOADS of guitars and basses to choose from, as a cursory glance at our website will attest. Whether you are deciding to play acoustic, electric or bass, there is a bewildering array of worthy instruments awaiting. What you need is someone to compile a short and handy guide detailing what to check out. Someone should really do one of those...
Fear not friends, you've come to the right place! We've compiled this blog to give you a taste of some of the best entry level electric guitars, basses and acoustic guitars. All are currently in stock (though that can change at the drop of a Santa hat at this time of year) and all are left-handed! We think you deserve a good instrument to learn on, as it will inspire you to play more, enjoy more and improve more!
Read through this short piece and feel more informed when the time comes to click through our site or pick an instrument in one of our guitarguitar stores. Without further ado, let us advance to the guitars!
Brunswick BDL2200 and BFL2200
First off the mark is a pair of excellently priced acoustic guitar models from Brunswick. We have two sizes available to beginner lefties: Dreadnought and Folk. The Dreadnought-shaped BDL2200 is the larger of the two and offers a larger sound, perfect for strumming.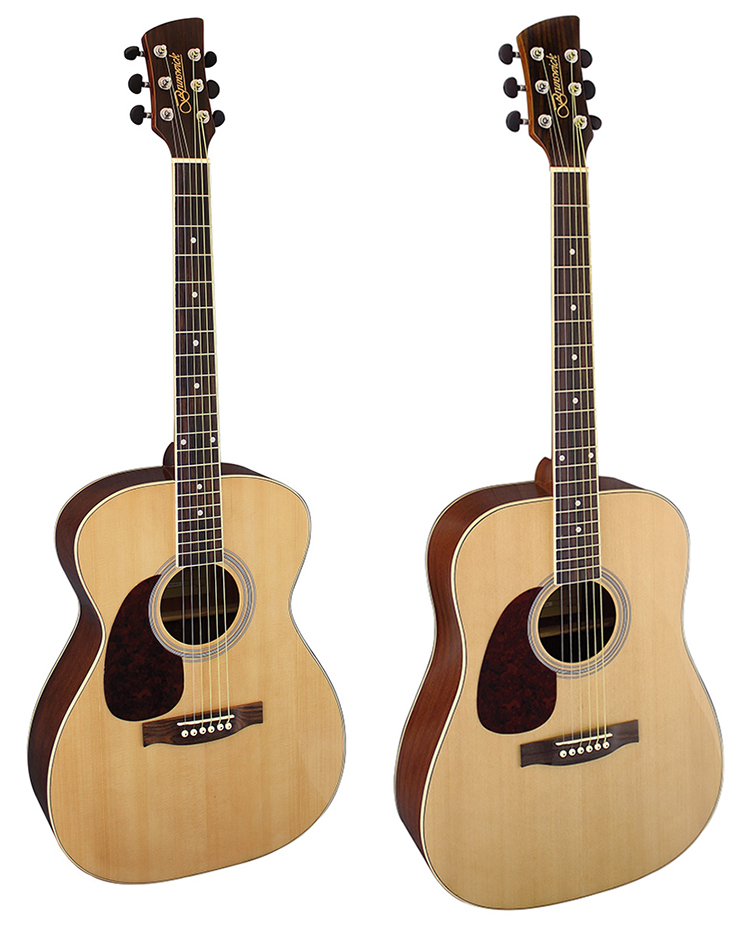 The slightly smaller (though still full-sized) Folk-shaped BFL2200 is also great at strumming but it's slightly narrower sound excels at fingerpicking styles. You can play anything on either, frankly, so have a shot for yourself and see how you get on with the physical differences. The price is exceptional, and the guitars are eminently playable.
Adam Black 0-2T Travel Acoustic LH
We looked at the right-handed version of this little beauty in our Beginners Acoustic blog and were so thoroughly impressed with it that we felt it appropriate to include it's left-handed sibling here!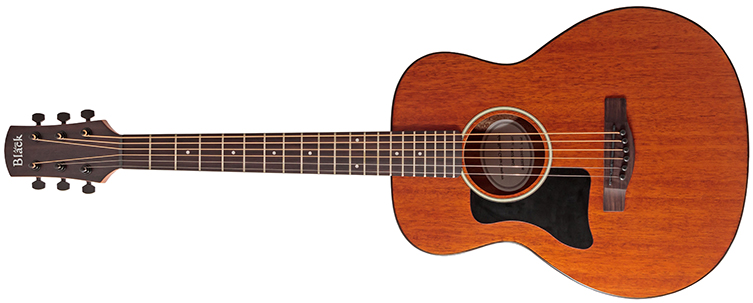 The Adam Black 0-2T Travel Acoustic LH is a slightly smaller acoustic guitar designed for a life of travelling. It's a couple of inches smaller all round than a standard acoustic and that translates into being a very manageable size indeed! The Adam Black is beautiful to look at and very responsive, with a full sounding voice that belies its stature! Adults who like the idea of a portable guitar will really take to this, as will younger or smaller beginners who want an easy time of things! This lovely guitar comes supplied with a good quality soft gig bag, a further nod to its designated job as a trusty travelling companion.
Stagg S300 Sunburst
But what if you want to plug in and rock out? Yes indeed, why not? We have just the thing! This Stagg S300 is based on a certain Californian favourite from the fifties. This particular guitar design is pretty much the definitive electric guitar and Stagg's ultra-affordable take on it for lefties is a great vehicle to begin your musical journey. Pictured here in a classic Sunburst finish, the S300 has a classic set of features including three pickups and a 'whammy bar' which is used to raise and lower the pitch of played notes. Lots of fun indeed and perfect for feeling like a Rock Star!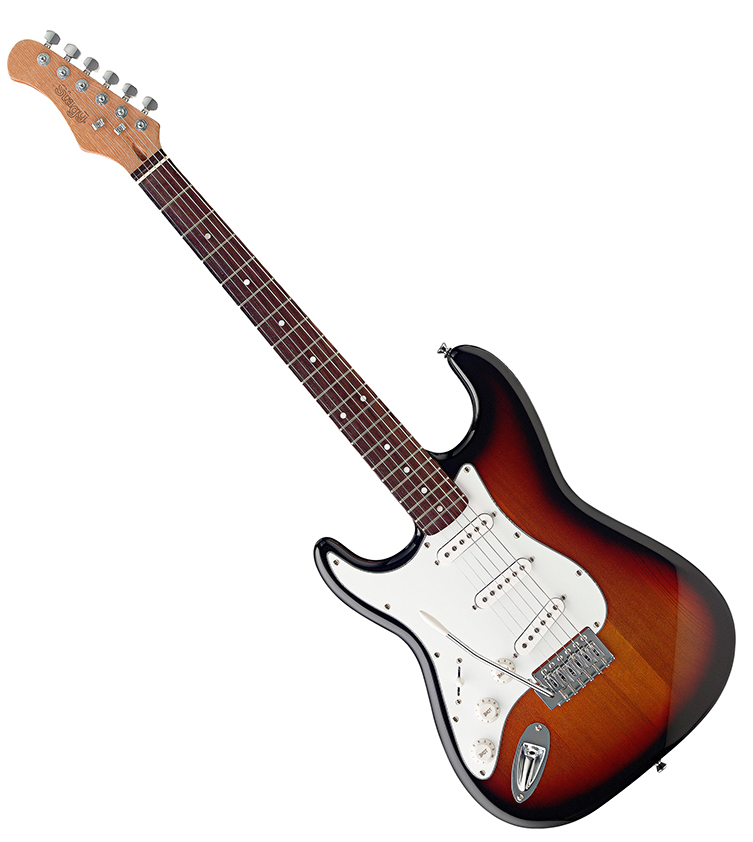 A ¾ sized version of this guitar is also available for those younger people who have obviously been born to Rock! We'd recommend going for the ¾ sized model if the prospective player is around 9 or younger.
Yamaha Pacifica 112J Black & Yellow Natural Satin
Yamaha guitars have a rightly justified reputation for quality and our choice today, from their Pacifica range, is an award-winning thrill for all beginners! If you like the idea of an electric guitar and are prepared to go a little higher in price than the Stagg, this Yamaha will reward your choice amply! The build quality, feel, sound and components are all a big step up. This guitar features two different types of pickup: you get the single coils that are similar to those found on the Stagg (albeit of a higher grade) and you also get a powerful double-coil humbucking pickup too. This humbucker will allow richer, more sustaining sounds, the type that's perfect for all kinds of Rock music.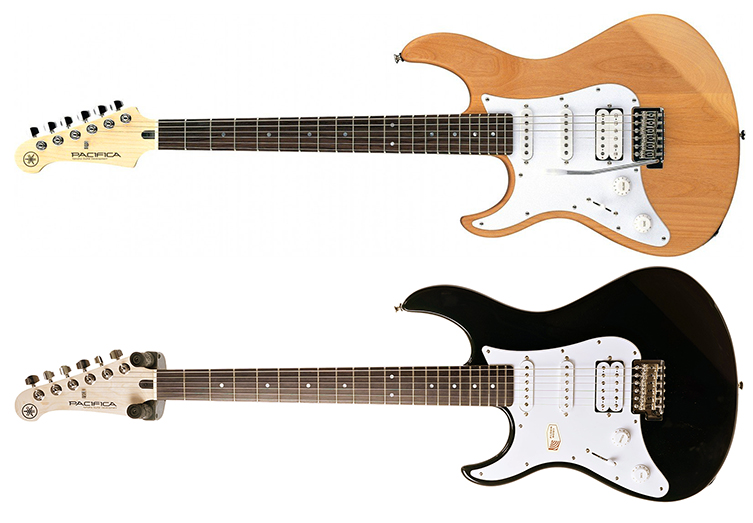 This great Yamaha has everything to recommend it and it's available in two finishes: Black and Yellow Natural Stain.
SX PB Bass LH
You may find you are actually more interested in playing bass and want a solid, reliable beginner's model that looks cool and is comfortable to play. Too much to ask for? No way! Just have a look at this PB Bass from SX! It has the look, the feel and the sound that'll keep you inspired and practising. This model is available in 3 Colour Sunburst, one of the all-time favourites in terms of guitar finishes. A tortoiseshell pickguard ups the cool quota quite significantly too. This is one stylish bass and it is a fantastic first bass to learn on.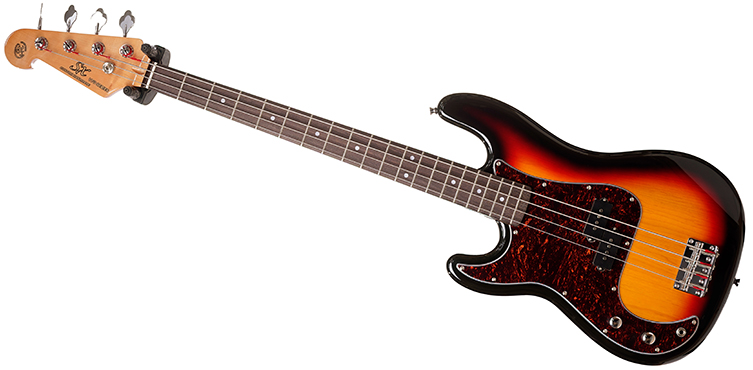 Final Thoughts
We hope this article proves useful to you! Please remember, this is the merest tip of the iceberg in terms of the world of left-handed guitars. You'll no doubt have questions so please don't be shy! We have specialised in left handed guitars for over a decade and are more than happy to help, guide, inform and otherwise be of benefit to you. Get in touch or visit us at your closest guitarguitar store and have a try of these or any other instruments!
We wish you a fun and inspiring time. Merry Christmas from us all at guitarguitar!