Offers: Presonus Christmas Cashback!
Published on 07 December 2018
Ever fancied yourself some lovely Presonus equipment? Now's the time to grab some and get money back!
For those who don't know, Presonus make some of the finest audio interfaces, mixing desks and other studio equipment on the market today. We're big fans here at guitarguitar, and there's never been a better time to get into their equipment!
Any customer who spends over €250 on Presonus equipment between 21st November and 31st December 2018 is eligible for a cashback reward of up to €100. You can find a breakdown of the spend and reward values below. Please note that the reward is paid out in Euros by Presonus themselves, but we've provided current equivalent amounts in pounds to give you an idea.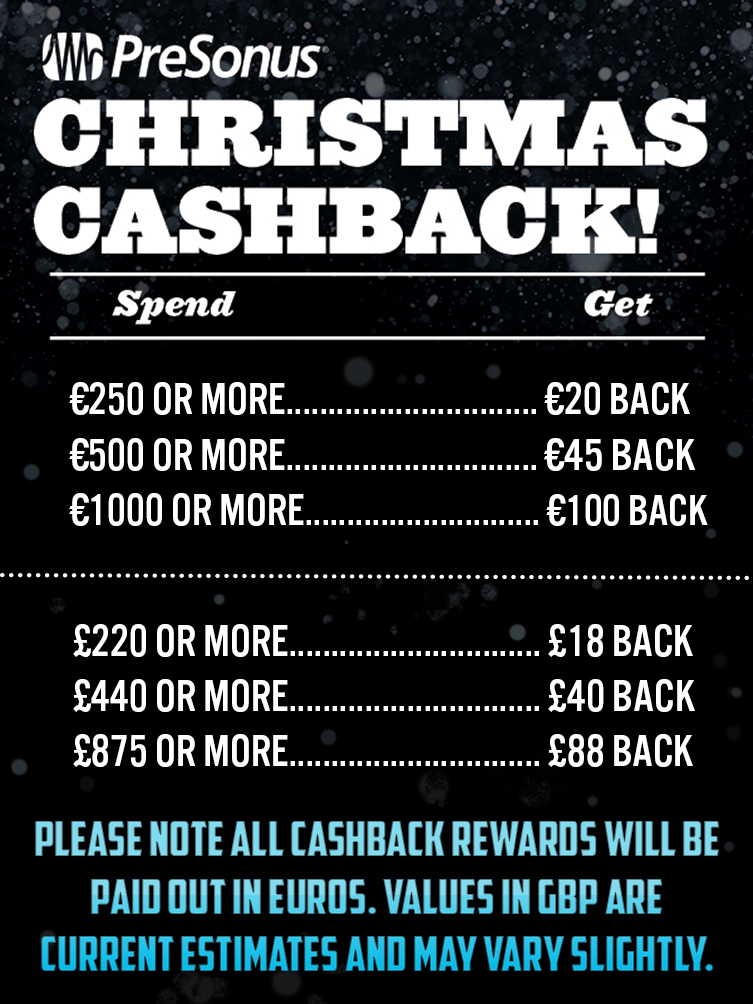 All you need to do is buy any Presonus equipment up to or above one of the values outlined above. Then fill out the rebate form and email it along with your receipt(s) to rebates@presonus.eu to reap the corresponding rewards.
You can download the rebate form as a PDF file below.
The value can be accumulated over multiple items, not only by buying a single item. Check out the range of Presonus today and grab yourself a bargain!