Price Point Gift Guide
Published on 19 December 2018
Hello friends, welcome again! In this guide, we take the hassle out of Christmas gift buying by presenting some tantalising ideas, all arranged according to particular price points. We've opted for Under £20, Under £50 and Under £100. This should offer flexibility and options for your gift-buying needs. These are all great gifts: some obvious, some less so. Have a read through and let's see if we can inspire your last few Christmas gift choices!
Under £20
Here are some fantastic, low cost buys for those little extras that somehow seem harder to buy than the main gifts! We have some cool stuff here that will bring a smile to the face of all guitar fans!
Fender Shot Glasses
Spread some extra Christmas cheer via these great shot glasses, proudly displaying the Fender logo! You get four in the set. 'Tis the Season to indulge in a little bit of the good stuff, so make sure your loved ones do it in style with these awesome shot glasses! Remember to drink responsibly, whatever that means.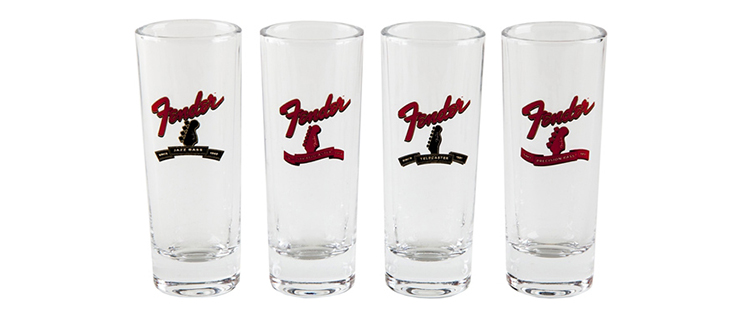 Fender 2019 Custom Shop Calendars
Sticking with Fender, this fantastic calendar will brighten the workspace of any True Believer in the glory of guitars! Each month brings with it a fresh Custom Shop Creation, from the sublime to the outlandish! Count off the days to your Summer holiday with some of the most stunning creations in Fender guitar history!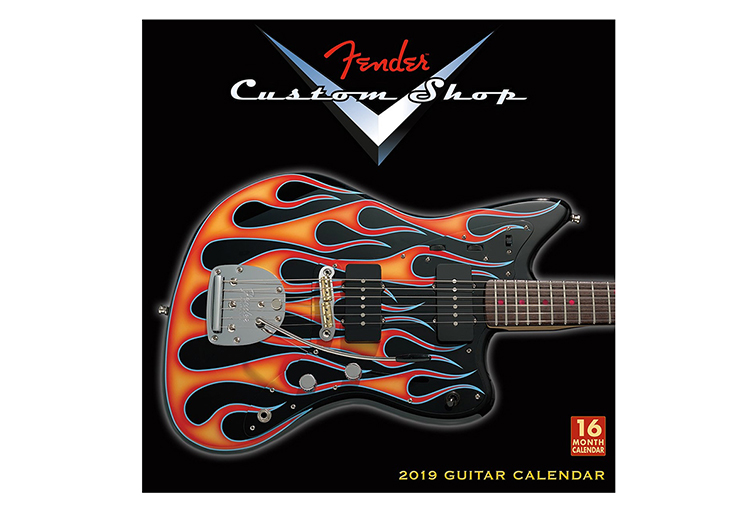 Dunlop Artist Pick Tins
Dunlop, undoubtedly the world's first choice for guitar plectrums, have an excellent selection of artist-specific picks, each housed in a custom pick tin. These are inexpensive but make for excellent, thoughtful gifts. All you really need to know is which artist fits the bill for whomever you're buying them for! Our favourite tin is this Johnny Cash one but there are plenty more for fans of Jimi Hendrix, Motorhead, Metallica and more.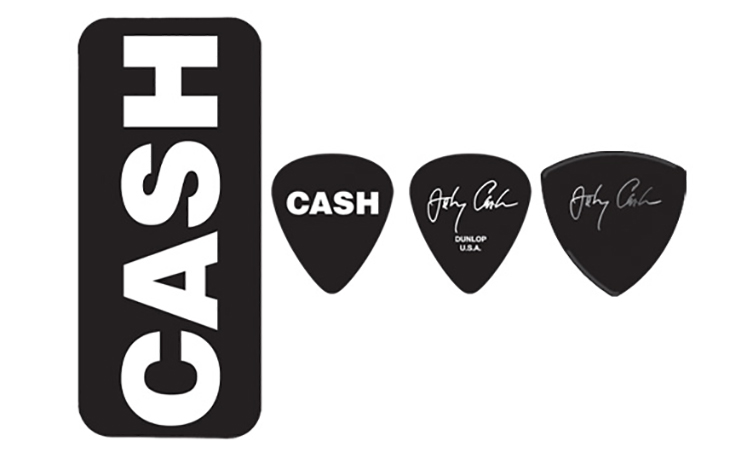 Hohner Silver Star Harmonica
These inexpensive harmonicas are from Hohner, the leading brand across the globe. They make quality harmonicas in a wide range of prices. We've opted for these cool Silver Star models: if you are buying these as a fun gift for a guitar playing friend, they represent lots of fun for not too much cash! Each Harmonica is tuned to a particular note so just pick the key and you're good! If in doubt, C & D are always a sound choice!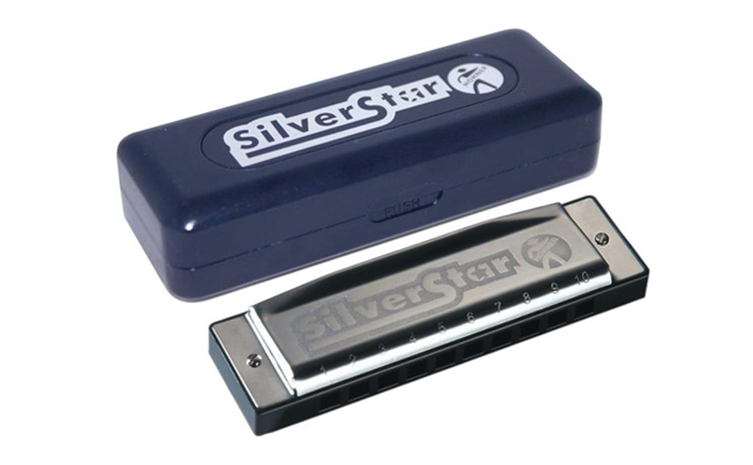 Under £50
Moving up to the under £50 band, we can spread out a little and get into things like gig bags and pedals. Use this guide as a jumping off point for your own explorations or just order these specially-picked items and be assured of a winning gift!
Landlord FX pedals
This new pedal range has just recently touched down in our stores and there are some real crackers in there! They are all compact in size, made with metal housing and have quality 'true-bypass' switches, which is good news for guitarists! Each model in the range is available for under £50 and you can find loopers, distortions, modulation, delays, reverbs and more! Value for money is great and they have a fun, light-hearted pub theme too. These make a great gift for any guitarist.
Ernie Balls Straps
Ernie Ball, makers of guitars for St Vincent and John Petrucci, are most famous for their Slinky strings. Another string to their considerable bow is their guitar straps. They make a number of high-quality straps in all manner of colours and patterns. There is no need to settle for plain black when you have such a palette of brightness to choose from! Our favourite is the 4097 Indigo Orchid but that's just us! Check them out and pick your own favourite!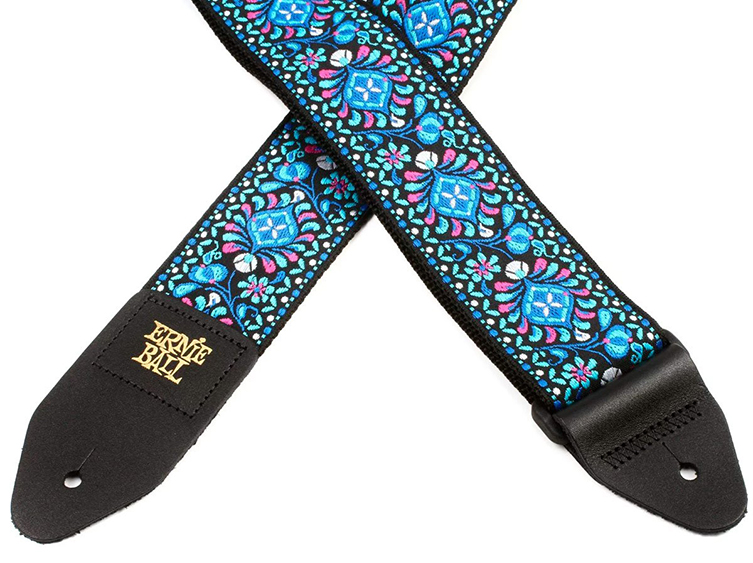 TourTech gig bags
TourTech gig bags are super-durable, high quality bags made of tough nylon. They make a few different 'levels' of bag, each increasing in padding thickness and features. We particularly recommend the 'NDURA' Premium bags for transporting your pride and joy to and from rehearsals and gigs since these are the most rugged but the full TourTech range is great. We stock TourTech bags to fit electric guitars, basses, Western acoustics (Dreadnoughts and similar), Jumbo acoustics, Classical guitars, mandolins, banjos and Soprano & Concert ukuleles.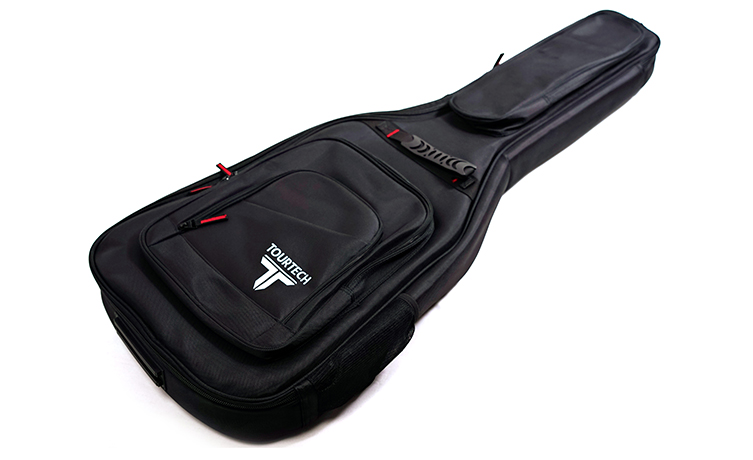 Laney Ironheart Mini Battery Amp
This cool little combo from Laney is keenly priced, full of features and sounds epic! It's a small 3 watt take on their mighty Ironheart amp and features two channels (clean and overdrive) with an additional input for your smartphone. It can also run on an optional power supply too. This amp is tons of fun, especially if distorted Rock and Metal tones are the order of the day! Rocking hard has never been easier, no matter where you are!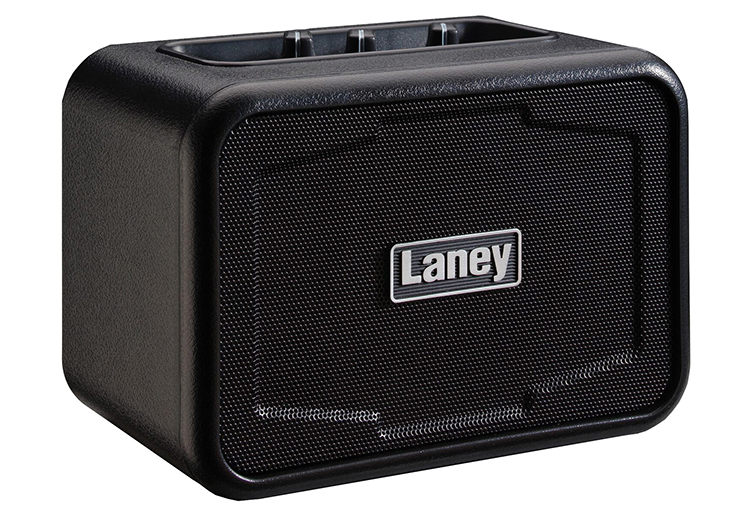 Seymour Duncan Woody Hum Cancelling Acoustic Pickup Maple
This acoustic pickup from Seymour Duncan is a great bet for the acoustic guitarist who only occasionally performs. This handy pickup clips directly into the guitar's sound hole and connects to any preamp, amp or mixing desk for instant plugged-in sound! Its rustic wooden look won't spoil the aesthetic of any acoustic guitar and the Seymour Duncan pedigree ensures that the resulting sound will more than pass muster.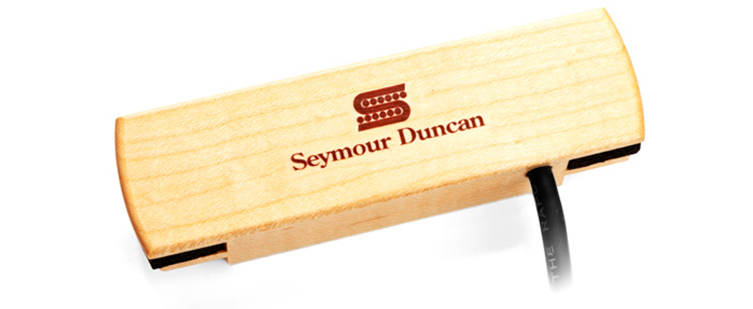 Under £100
Now we move to the top range of our self-prescribed criteria. There is a lot of scope for wonderful purchases here but, since, we have already covered a lot of gift ideas in other blogs, we'll try to bring in some other great gifts here! Read on!
Bar Stools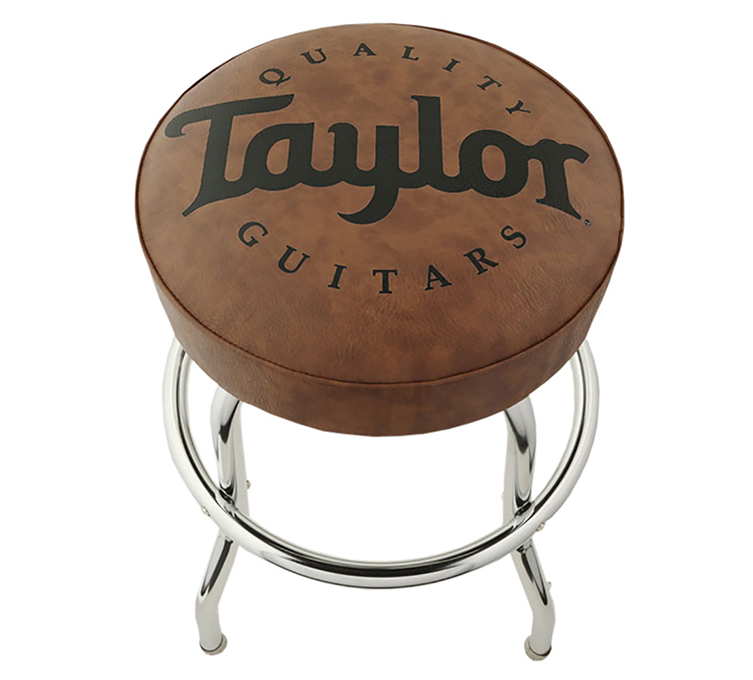 Don't just sit on the couch when it's guitar time: slide onto one of these awesome bar stools when it's time to jam! We have them branded with Fender, Gibson and Taylor logos so you can pick the appropriate guitar make for the musician in your life! These bar stools are majorly comfortable and have an extra step part of the way up the legs to prop your foot on. This puts your body in the optimum playing pose, perfect for practising. Score!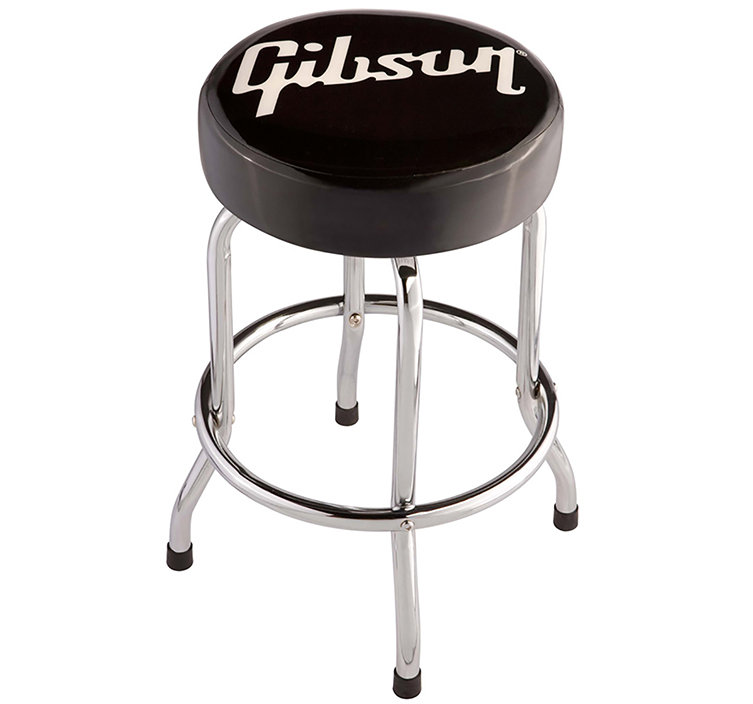 Planet Waves Pedal Board Patch Kit
This brilliant kit is a savvy buy for the effects pedal-loving musician in your life. Musicians love to build, tweak and modify things. Giving them the means to build their own custom sized patch cables for their pedal board is geek heaven! Trust us! Planet Waves make quality gear, so this has truly useful real-world application! Think of it as lego/catnip for guitar players.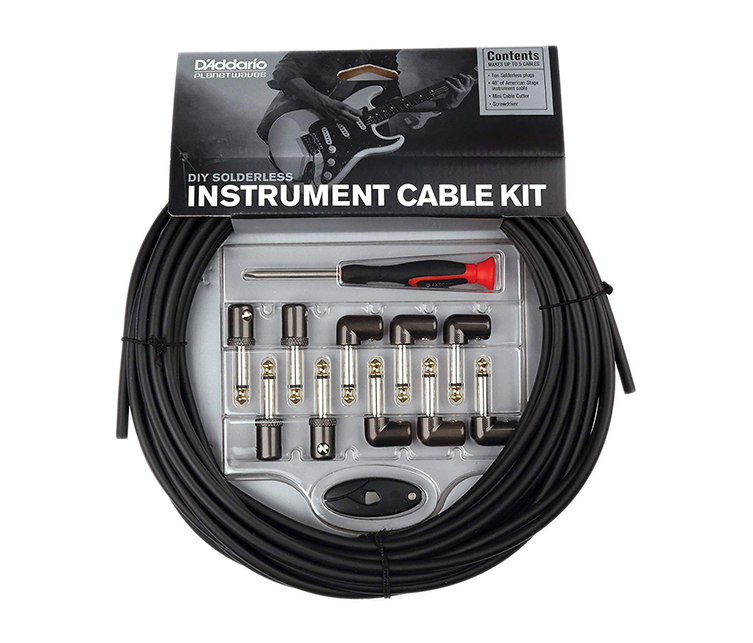 M-Audio AV32 Monitor Speakers
These handy speakers come in useful in loads of situations: monitoring recording sessions on a laptop, listening to songs on a computer, connecting to a record player, even using instead of an amp if the musician has a POD or other digital modeller. There are lots of monitor speakers out there but these 10-watt powered M Audio AV32's are a brilliant price and are seriously popular. Everyone could do with a set of these!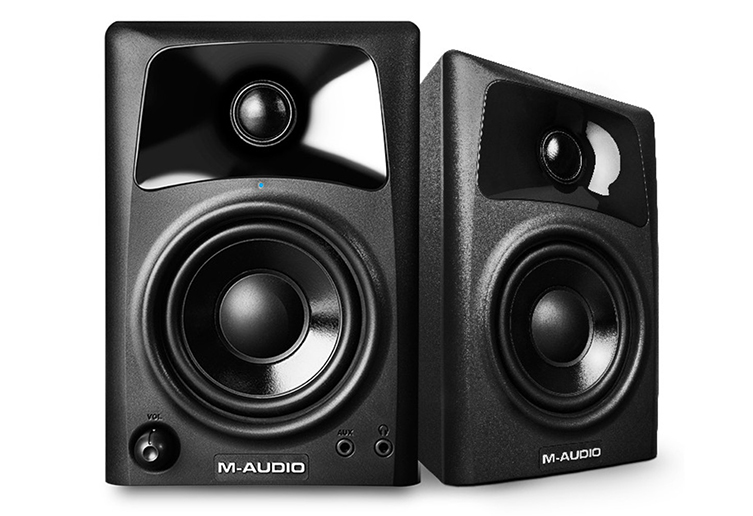 Tascam DR0-5 V2
Gift this handy recorder to your musical loved one and they can swiftly and effectively capture their ideas before those moments flutter away into the ether. Better recording quality than a phone, the DR-05 is one of those 'must carry' items that can double as a sample collector and musical notebook.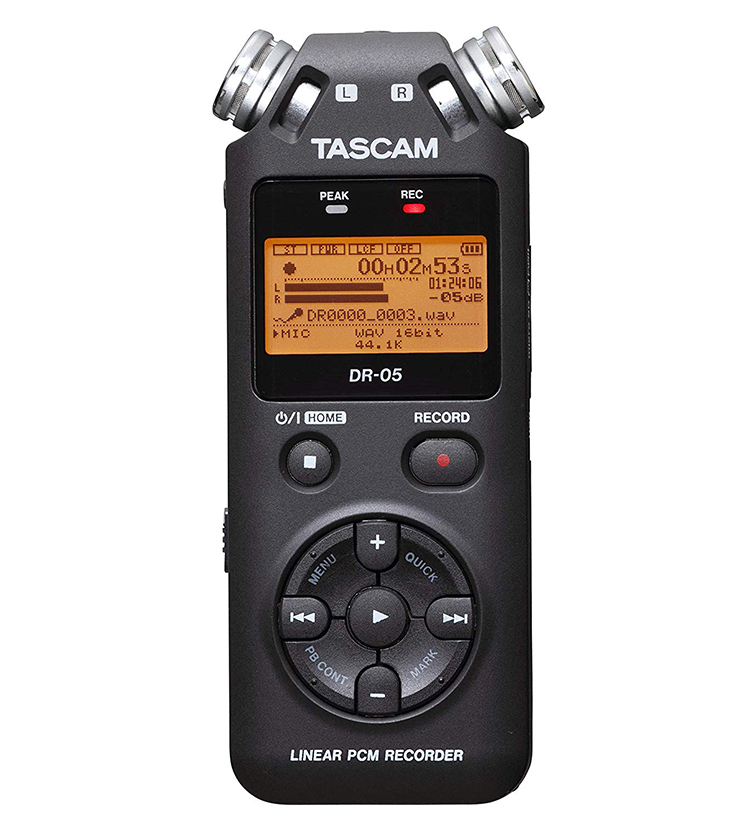 Gift Card
Don't underestimate the power of the voucher! If you cannot decide on something specific, give the gift of choice to your giftee! We have these in various denominations, so you can build up whichever collected value you prefer. These last a year and do not need to be spent at the one time: remaining value stays on the card for another day's shopping. Our vouchers can be used in-store and online.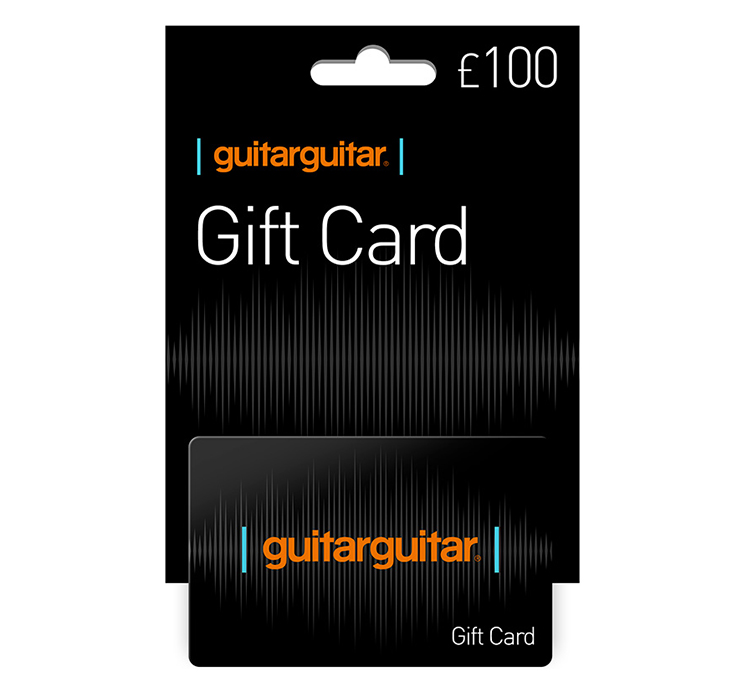 Final Thoughts
We hope this little roundup of gifts has given you some useful ideas: as always, we have a huge choice of great gifts available so please have a good browse on our site, using these ideas as a jumping off point. Happy hunting and have a very Merry Christmas!