Events: Roland Specialist Day at guitarguitar Glasgow Digital
Published on 11 January 2019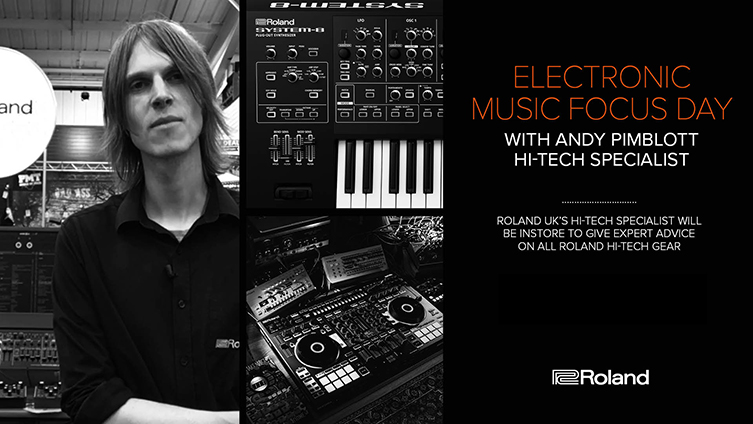 Whether it's rock, hip-hop, dance music or anything in between, Roland have always been at the forefront of new technology. One of the few companies who simply can't seem to stop themselves from innovating, their contribution to the industry is pretty unbelievable when you step back and think about it. With a Roland Planet in our Glasgow Digital store where you can explore a huge range of their synths, pianos, drums and more, along with dedicated displays in all of our guitar stores, we have plenty of their gear for you to get stuck into and make no secret of how highly we rate these guys. So, we've decided that we're going to really give you the chance to geek out over all of their latest and greatest tech!

On Saturday the 19th of January (19/01/19), we're very pleased to welcome Roland Specialist Andy Pimblott along to the store! As a thank you to everyone who's picked up some new Roland goodies over Christmas, Andy will be helping out with any questions or issues you've had getting up and running. Don't worry though, even if Santa didn't leave a TR-8S under your tree, you can still come along for a chat and to try out some gear. Andy is an absolute expert in the brand and has a passion for electronic music, so if you fancy finding out more about a particular piece of kit, how to create a certain sound you've been chasing, or even just learning more about Roland in general, come along for loads of demos and all the advice you need to help you find your next piece of gear!

There's no need to reserve your space, simply show up at the store between 10:00am - 5:30pm!