A Closer Look: Line 6 HX Stomp
Published on 09 January 2019
I am sure you are all too familiar with the back-breaking experience of lugging around your gorgeous, yet huge rig. Its true nothing moves the air around your legs like a 4x12, but you always pay for it the morning after. Recently there have been a few clever creations that have encapsulated the sound, response and character of our big friendly giants and crammed them into neat little packages. Perhaps the most compact is the recent release from Line 6, the HX Stomp. It is absolutely mind boggling how much they have crammed in this unit. Effects galore. If you tried to put all the effects built into this little monster onto a pedal board, even a shoe-gazer might think it was a little over the top. It is not, however, the intention for you to use every piece of gear emulated in its memory, but instead to give you a vast array of options for you to carefully select from. Filtering through all the built-in sounds could be a hobby in itself. Very much like a sonic pick and mix but you never get full.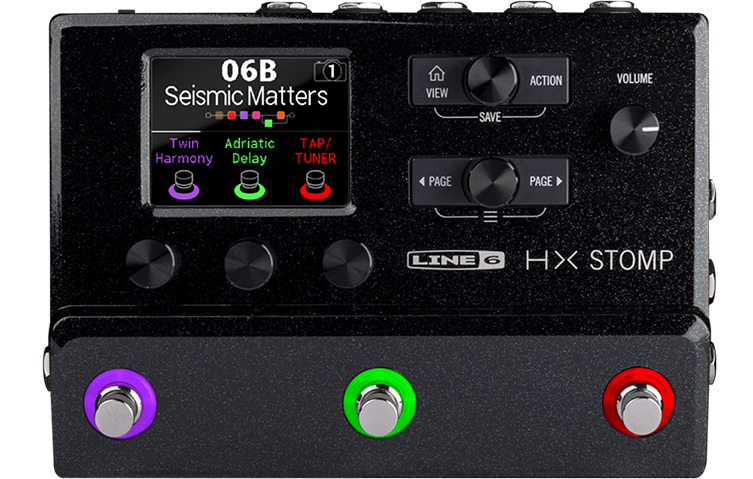 For those of you au fait with products from Line 6, the HX Stomp is an even more petite Helix. So why did Line 6 decide to go even smaller? Well, now you can mount it to your pedal board. Hell, you could even just whack it in your backpack. This stomp box is not only jam-packed with effects it also has emulations of amplifiers and cabinets. It has everything you need to just rock up at a gig and start playing. It is worth noting that this is not just for guitarists. If you flick through the presets you will see patches for keys, guitar and bass. It just stands out as the multi-tool every musician should have kicking around.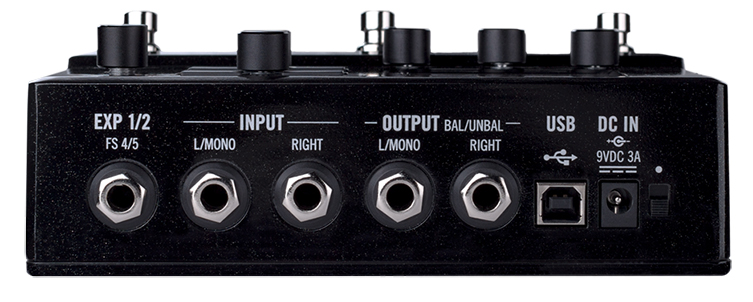 The interface is intelligently laid out. Again, anyone that has used Helix products will be able to operate from the get-go. Capacitive touch footswitches allow you to make quick selections for editing and you can scroll through the neatly displayed graphic user interface with the rotary encoder button. The menus are simple, allowing you to get great sounds without having to crawl through dreaded sub menus. Different modes enable you to utilise the footswitches in whichever way is most efficient for your setup. Stomp mode activates and deactivates three individual effects, a scroll mode gives you the ability to scroll through all your presets and a preset mode means you can allocate presets to each switch. It is completely down to the individual as to which one of these modes will best fit their workflow but one thing is abundantly clear, you are not short of options. If the three footswitches do not give you the amount of control you desire, you are given the option to expand. Whether it be an expression pedal or just more switches, there is plenty of room for additional ways of manipulation.
There's more? If all that wasn't enough, the HX Stomp also acts as a USB interface for recording directly into your choice of DAW. It is compatible with Mac, Windows and even IOS devices. At 24 bit 96Khz, you can get professional results wherever your music takes you. Being a rugged unit, it can follow you around the world. Maybe you get back to your hotel room and inspiration hits. Just whack your HX Stomp into a laptop and you are away.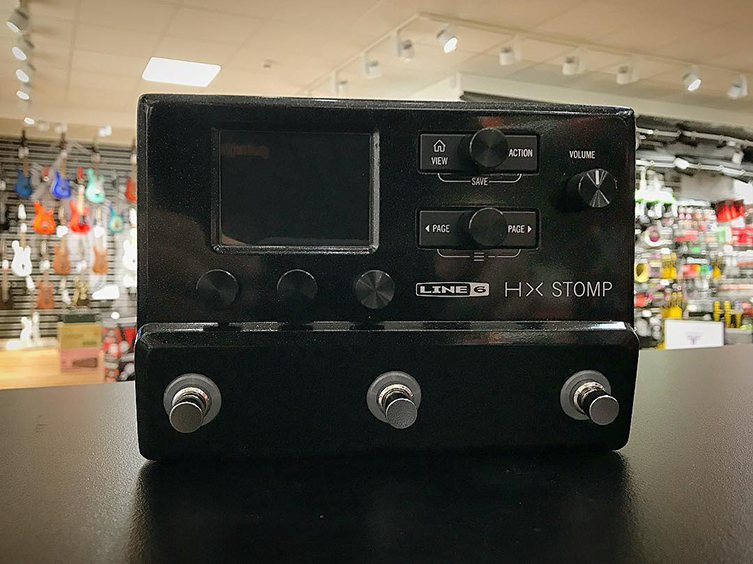 An extremely versatile tool crammed inside a neat compact and durable enclosure. A box of tricks that can act as your pedal board, your back up, your portable interface or even your entire rig. What is perhaps most impressive about the HX Stomp is its ability to do all these things, whilst maintaining an overall simplicity to operate. If you are a guitarist looking to splash your Christmas cash on one thing this year. Consider making it the HX Stomp.