Yamaha O1V96i Digital Mixing Console
Published on 09 January 2019
Yamaha's history in the world of live sound and pro audio is the stuff of legend. Their mixing desks are used daily in applications such as solo acts at the local bar venue, all the way to full-blown theatre and arena productions, as well as in countless recording studios.
Their digital consoles have a lot to offer in a live or studio setting, and with the 01V96i there's so much you can do in both situations. Let's take a look at what it has to offer.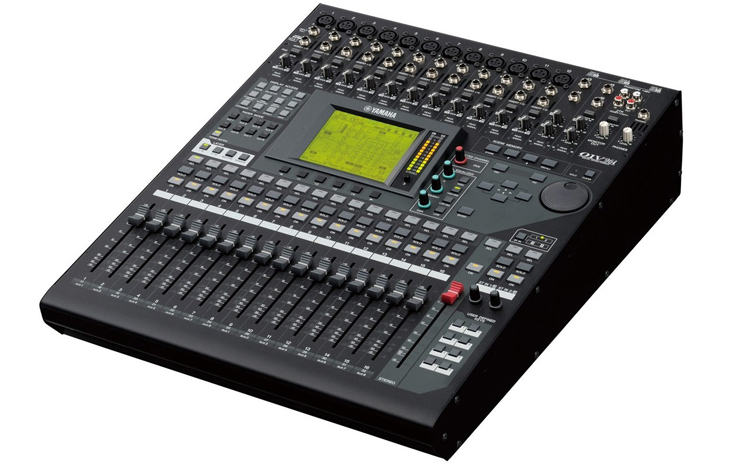 First off, we have 12 microphone/line inputs and two stereo input channels on the desk, however this can be expanded to 32 Mono Channels and 4 Stereo Channels. In terms of outputs, you have a main stereo output, a main monitor output and four Omni outs. Omni outs can be assigned to a variety of functions, such as setting up headphone mixes, using effects sends and re-amping guitars. There are also motorised faders on board for the quick recall of scenes.
The 01V96i also features a 16 in/16 out USB Audio interface making it great for recording with a DAW (Digital Audio Workstation), playing back sound effects in a theatre production, playing backing tracks in a live production and much more!

Next up, let's look at the effects engine. You have a full range of Yamaha's Virtual Circuitry Modeling effects that replicate vintage compression and EQ units, providing you with that warm saturated Analog sound we all know and love. There's also high resolution reverbs on board. Connecting the desk to a computer via USB allows you to use Yamaha's Software Editor, which gives you a clearer view of the effects, routing and much more.
Check out Yamaha's PA Specialist Chris talking more about it here:

This is indeed a powerhouse of a desk that has proven to be invaluable in a number of settings over the years. So, what's the good news? The good news is that we currently have an amazing deal on these, with a WHOPPING £1000 discount off of the standard price. There's no need to save up and risk missing out on this offer, when you can take advantage of our excellent finance options. Check it out here today!