Spire Studio: The Modern Day Portable Recorder
Published on 07 February 2019
iZotope: Makers of Ozone, Neutron, Vocal Synth and many more superb audio plugins. This is their foray into the world of physical recording, and we think they've hit it out of the park with Spire Studio.
Spire Studio is a truly portable recording device. Featuring a rechargeable battery, wireless connectivity and a studio quality on-board microphone. Combined with two high quality preamps and phantom power for connecting external microphones and instruments, as well as tight integration with the Spire app and you have a powerhouse in a small package.
In true iZotope fashion, the interface and functionality is incredibly user-friendly while giving you excellent sounding results. The song in the video below was recorded entirely with Spire Studio. Check it out!

Spire Studio is what we like to think of as the modern day 8-Track Recorder. Although small enough to fit in the palm of your hand, it's not short on features. It features a built-in studio quality condenser microphone and two mic/line inputs with phantom power, alongside a soundcheck feature, which will automatically set the optimal recording levels for you. This means you can confidently record something that is easily of release-worthy sound quality with minimal effort and setup. You can also monitor yourself through headphones, from either the front or rear-facing headphone outputs.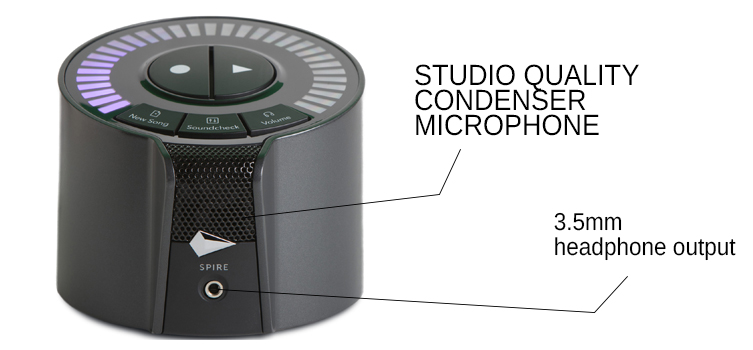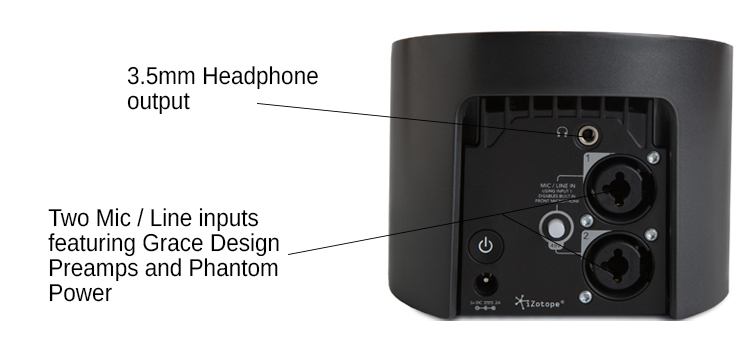 The unit interfaces with the Spire app on your mobile device over a Wi-Fi connection, which is transmitted from the unit itself (no need for a router!). The Spire app is where you arrange the track layout, add effects and mix with ease. iZotope are well known for providing very high quality audio tools with a sleek, simple user interface. This app is no different, and will allow you to focus on the music, and less on the engineering side of things.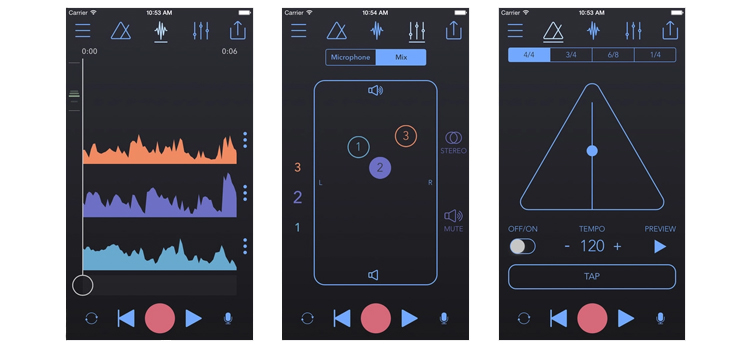 What we particularly LOVE about Spire is the ability to collaborate effortlessly with other musicians anywhere. With the Spire app, you can easily share your project file with others, leaving them to record their parts, mix to their tastes and return the project files to you if you wish.
Thanks to iZotope's expertise in audio processing, the mixes you can create with Spire already sound of pro quality. However, if you want to do a full mix in DAW software like Pro Tools, Logic Pro or our own favourite, Ableton Live, you can export the raw audio stems easily and take them to the computer for mixdown.
Want to hear more of what this beast can do? Have a listen to these tracks recorded and mixed purely with Spire:
Ready to make your recording sessions a whole lot easier? Check it out here at guitarguitar today!