New Releases: Kali Studio Monitors
Published on 27 February 2019
Are you a new producer/engineer looking for their first set of studio monitors? Perhaps you're more experienced and looking for a good pair of B monitors for the studio? Or maybe you're just looking for a great set of speakers for your Hi-Fi / Vinyl setup. Look no further, as Kali Audio have just released some fantastic speakers that sound great, and aren't too heavy on the wallet either.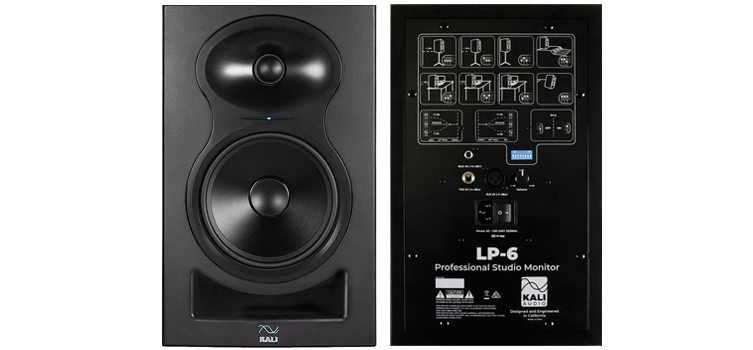 The Lone Pine series of studio monitors are a brand new product developed and engineered by the new company in California. They are named after the small town of Lone Pine, California, which is a stop off point for many climbers hoping to summit Mt. Whitney, the largest peak in the continental US. The name of the monitors symbolises this as Kali Audio's starting off point before their fruitful ascent to the peak of the audio world!
While a new company, the team are no newbies! The Kali Audio team is comprised of former JBL Pro employees, and they know their stuff when it comes to professional audio.
Hopefully that's enough company background for now. Let's see what these babies have to offer!

They are available in two sizes, the LP-6 features a 6.5" woofer, and the LP-8 has an 8" woofer. Both models feature a 1" soft dome tweeter and a front firing bass port. Lone Pine monitors also feature larger magnets and voice coils than other monitors in the same price range, meaning they provide a cleaner low end with a deeper range. In terms of connectivity you have XLR, TRS and RCA Inputs available, leaving you with plenty of options for connecting a desk, audio interface or record player to them.
These speakers also feature a boundary EQ control, which lets you fine tune the response of the speaker to the space you are in. If you're working in a poorly treated room, you can always tweak this and have the speakers work for you. The output of speakers is also worth noting. At reference listening level, the Lone Pine monitors have around 20db of headroom meaning that there is plenty of space for dynamic changes to come through clearly. Alongside all that, the 3-D Imaging Waveguide provides a large soundstage, allowing you to hear all of those spatial details and immerse yourself in the mix!
In summary, we are extremely impressed with these studio monitors and can't believe the price point they come in at. If you are looking for a great set of studio monitors but are working on a budget, we highly recommend giving these a try!