A Closer Look: Ukuleles
Published on 04 May 2019
The revolution was a quiet one. Nobody really saw it coming, but the dominance of ukuleles in the marketplace was swift, surreptitious and all-encompassing. What started as a hipster trend for ukuleles has now become so much more than a mere fad. Now, ukuleles are amongst the most popular instruments we sell! Over the last decade or so, music lovers have been catching on to the fun that can be had, quickly and cheaply, by indulging in the purchase of a ukulele. Once, this instrument was the preserve of Pre-war comedy songs and clichéd (though admittedly excellent) pictures from Hawaii's tourist board depicting hula girls gleefully playing ukes next to palm tree-studded beaches. Even Elvis got in on the act, lending his considerable star power to the relatively implausible movie Blue Hawaii where he was rarely seen without his trusty uke. He wasn't called The King for nothing!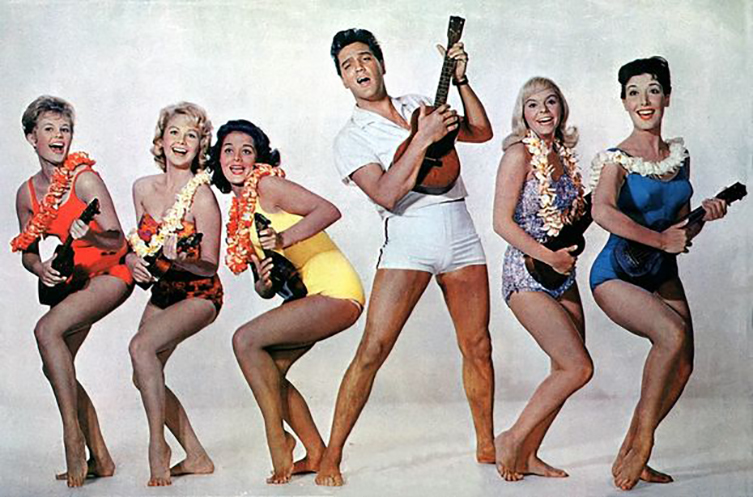 Since those heady days, the ukulele has been around, but hardly with the presence it currently enjoys! Ukuleles are everywhere now: festival goers routinely take them to strum on campsites, uke covers of famous songs crowd Youtube, and even megastars like Pearl Jam's Eddie Vedder have released albums using the humble uke as a primary instrument! But where did the Ukulele come from? And what is it that makes the Uke such a great choice of instrument? Let us take an invigorating swim in the waters of history...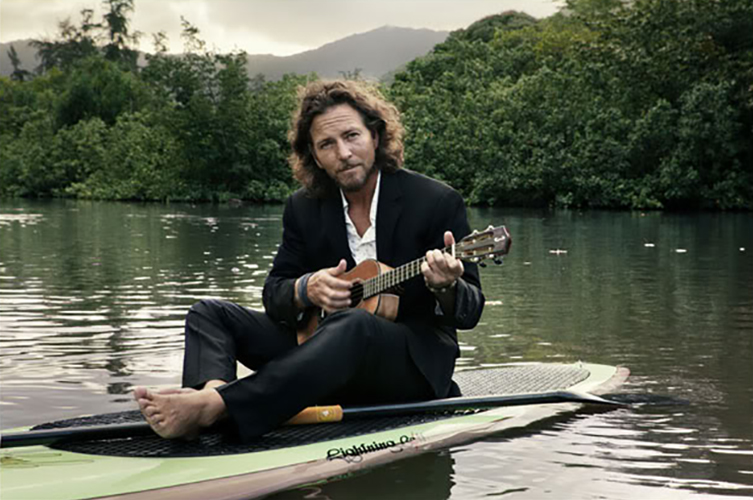 The ukulele is not actually such an old instrument. It is indeed from Hawaii, and the name 'Ukulele' in local parlance translates as 'jumping flea', more or less. The reason for this is not reliably known, sadly. Some say it's a reference to the small size of the instrument, whilst others maintain it refers to the player's fingers. Either way, the instrument itself derives from a Portuguese guitar-like instrument called the 'machete'. As with most stringed instruments, the machete evolved and developed its design over the centuries in mainland Europe and the Near East. Such was the case with the guitar, Suzz, lute and many other similar stringed instruments.
The machete was brought across to Hawaii by Portuguese immigrants in the 19th century and the instrument developed around then to what we now now as the ukulele. Nearly all ukes have 4 strings, though sometimes it can be four pairs (or courses, as we call them) of strings. The strings themselves are these days made of nylon but were once, as with classical guitars, made of gut.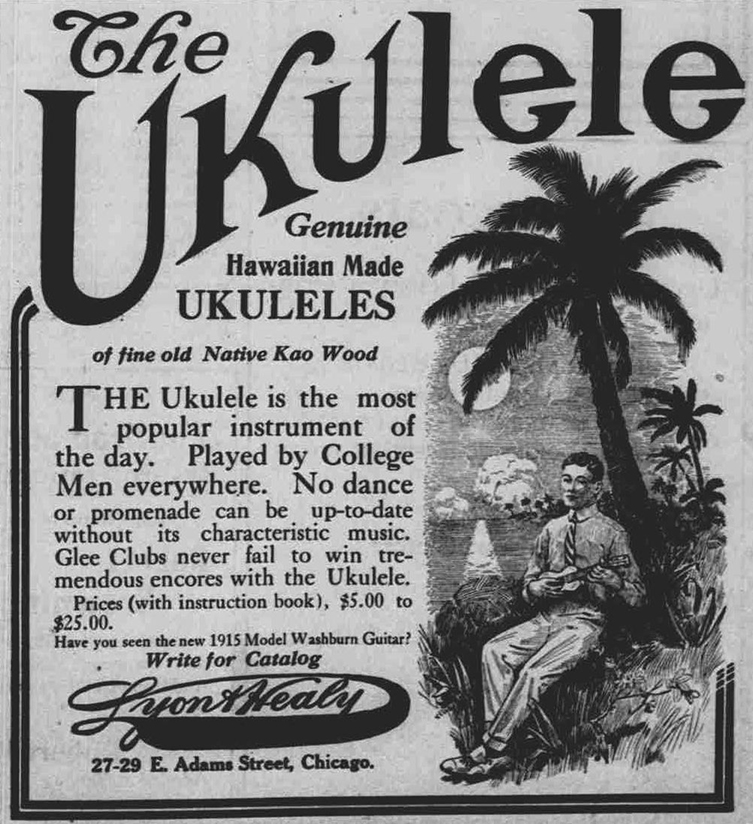 Today, the ukulele is available in four main shapes. From small to large, they are: Soprano, Concert, Tenor and Baritone. Bass ukuleles also exist, but they are a very modern addition to those four main types. Less common still are 'pocket' ukuleles (otherwise known as sopranino, bambino or piccolo ukuleles) and contrabass ukes.
What about tuning them? Well, the most common uke tuning is G-C-E-A. For tenor models, it's normal to have either a higher G (i.e. a G4 on a piano) or a lower G (G3 on a piano) depending on preference. This standard tuning is good for Soprano, Concert and Tenor ukuleles but falls a little short for Baritone models. They are larger, have thicker strings, and therefore need to compensated this with the tuning. For these models, go for D-G-B-E, in other words, the top four strings of as the standard guitar tuning!
So, why are ukuleles so popular? We suspect there is no one specific reason but think about it this way: if you want to learn a legitimate musical instrument that you can play recognisable songs on, the ukulele is cheap (ours start at £24.99!), easy to tune up, easy to learn chords on and instantly satisfying to play! What isn't to like? Within half an hour of buying one, you can be strumming along to any of your favourite songs, using chord shapes that are extremely simple to get under your fingers. A handful of easy shapes and a little practice with strumming patterns gets you well on the road to actual competence on the instrument. Here are not many fretted instruments out there as straightforward to get good on!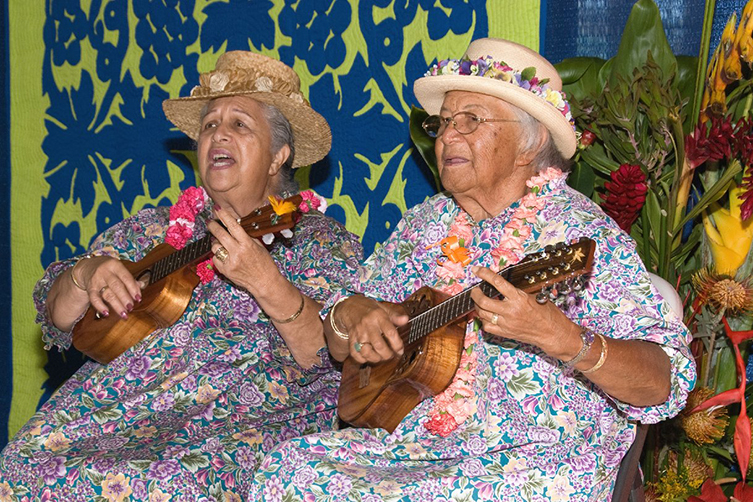 With that in mind, we'd like to introduce you to some of our favourite ukulele models at guitarguitar. These range from just over twenty quid to just over two hundred and all are heaps of fun!
Mahalo MR1
First up, the most popular one. Mahalo are the brand most associated with ukuleles and their MR1 is a fabulously affordable way to get involved in the instrument. Available in a veritable rainbow of colours, this small, cheerful uke will bring a smile to anyone's face! Get strumming straight away on this lovely little guy and carry him with you wherever you go with the included (and colour-matched!) carry bag!

Bohemian Moonshine/Surf Wax Oil Can Ukulele
Next, we have these crazy and colourful ukuleles from Bohemian. With bodies made out of re-purposed oil cans, these electric ukes have charm to go along with their eco-friendly vibe. The wooden neck actually travels along the entire length of the instrument, affording more stability and balance. A single coil pickup supplies the chime whilst top-mounted volume and tone knobs provide some real time control. Try plugging this into your guitar pedals and amp for some unpredictable fun! They are available in a few designs including Moonshine and the Hawaii-friendly Surf Wax!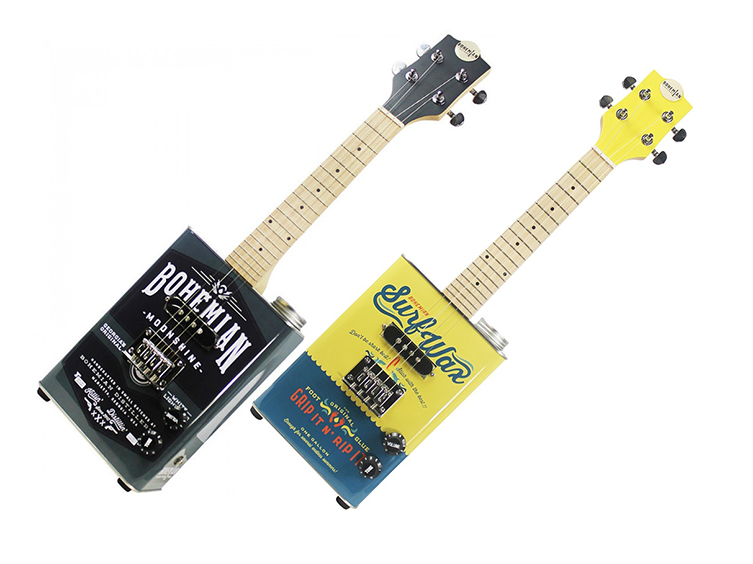 Fender Montecito Koa Tenor Ukulele
Electric guitar titans Fender weigh into the uke market with a large selection on instruments that play on the surf legacy of the company to make a range with real charm and style. For this article, we have selected the Montecito Koa Tenor model. As the name would suggest, this is a tenor model so it is noticeably larger than the sopranos but not as big as the baritone models.
Fender have used solid Koa for the top and layered Koa for the uke's back and sides. Since Koa is a tone wood indigenous to Hawaii exclusively, it's the perfect choice! Koa has tonal properties that lie somewhere between Mahogany and Rosewood (though closer to Mahogany, we'd sugfest) and is therefore doubly perfect for supplying the tone of this uke.
The top of the body has decorative abalone purfling and some nice binding along the fingerboard to give it some real visual beauty. Regular Tenor ukulele strings will fit this 17" scale instrument with no problems. This is a great instrument with flair and provenance.

Mahalo 2520 SK WH
Bringing a decidedly Hallowe'en/Rockabilly vibe to proceedings, this amazing uke from Mahalo has a body shaped like a mad skull with little sound holes for his eye & nose cavities, and the bridge doubling up for his mouth! How cool is this? Even the headstock gets in on the act, being shaped like a coffin! This is another fun, inexpensive design from Mahalo and will be a real talking point to whoever takes this to the beach! If the Misfits or the Cramps ever decide to do a ukulele album, their instruments are ready and waiting!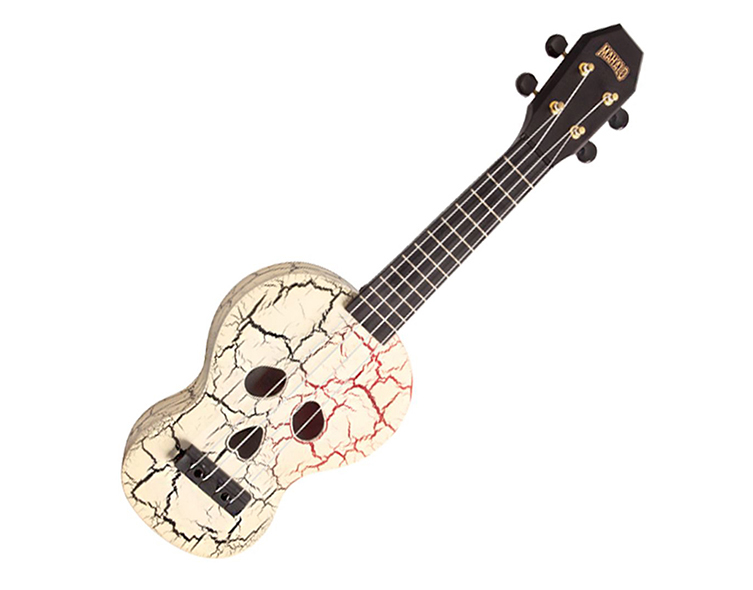 Alvarez AU70WCCE
Last up is a tasteful and well-appointed Concert model from Alvarez. The AU70WCCE has a top of solid A+ Sitka Spruce, with the back and sides being made of layered Walnut. Fan bracing allows a bright, resonant sound.
This charming Alvarez has lots of elegant binding and purfling around the edges of the body to enhance the beauty. Best of all, an AUE-20 pickup system is fitted to let you take it right up onto a stage for public performance! Alvarez know how to blend quality with value and this ukulele is ample proof.

These are some of our favourite ukes but we have a huge selection available in each of our guitarguitar stores! If you are feeling tempted to enter the fun, sunny world of the ukulele, pay us a visit, peruse our ukes and take a moment to relax with one of the funnest instruments around. You'll be glad you did!