Offers: 24 Month Interest Free Finance on Ormsby Guitars
Published on 09 May 2019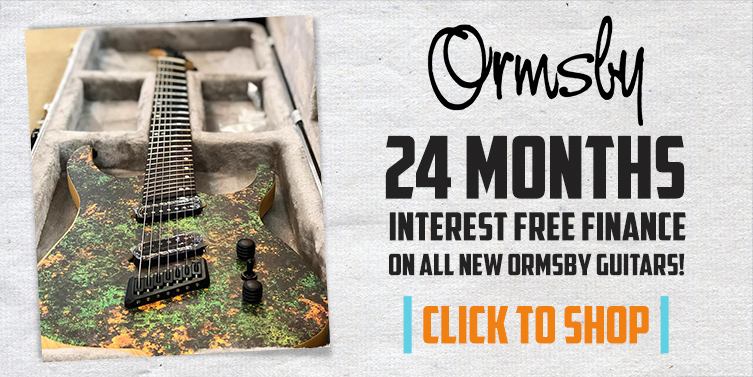 If you like your guitars slightly more sinister than most, we've no doubt that you're fans of Ormsby's devilish selection. Perfect for solid riffs and blistering solos, their guitars are instantly recognisable and totally have their own style. We've always loved the unique vibe that Ormsby bring to the table and with some really impressive new models, we're always keen to show off our selection. With everything from Multiscale models to 7 strings, Ormsby have got you metal heads covered and we'd thoroughly recommend stopping by your local store to try a few out if you haven't already done so. If you have and you already have your heart set on one of these demonic beasts, then we're pleased to share we have a pretty tempting promotion at the moment...

Right now, we're offering 24 months Interest-Free Finance on all new Ormsby guitars!
To take advantage of this promotion, simply select the guitar that you want, click the blue 'View Monthly Finance Offer' tab (found on the black Finance box which sits to the right of the guitar's main picture), read over the offer to make sure you're happy with it, then fill in your details at the bottom. Once you've done so, click the 'Apply for Finance' button and you'll be on your way!
This promo is also available in store: simply talk to a member of staff about it and let them guide you through the process.