Events: guitarguitar Epsom Open Mic Night June
Published on 27 May 2019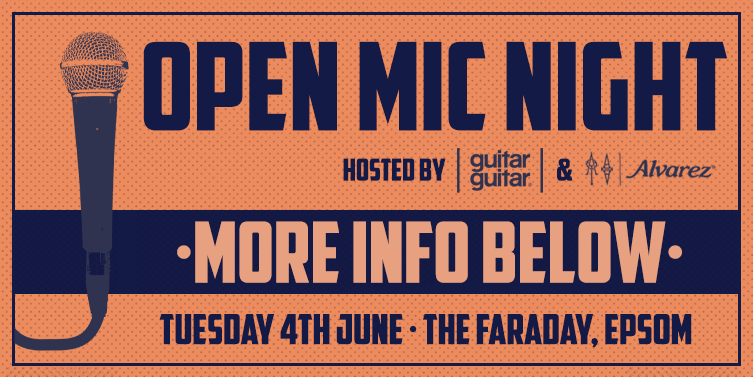 Summer is almost upon us strummers and it's just about time to dust off the acoustic and get it packed up for whatever festival you happen to be making your way to this year! That means it's time to shake up your playing too and get some practice done before you hit the campsite. Let's face it, no one wants to whip out their cherished acoustic only to be heckled by their fellow revellers, so this year, make sure you have something other than Wonderwall up your sleeve... Well, maybe.... (see what we did there!?). Don't panic though, there's still plenty of time and if you're an Epsom regular, then we're giving you the perfect chance to give your tunes a test run!

On Tuesday the 4th of June (04/06/19, 7:00PM), guitarguitar Epsom are once again taking over their local pub, The Faraday for another celebration of local talent! That's right, everyone's favourite Open Mic Night is back and we can't wait to hear what all of you guys have been working on. Come along, bring your friends and show us what you've got, whether that means covers, originals or anything in between! These events always have an awesome, chilled out vibe and are the perfect testing ground for any new music you've been working on, so get your slot booked and come hang out with us and loads of other local musicians.
All performers are welcome to bring their own instruments along but if you fancy trying something different, we'll be armed with a selection of our favourite Alvarez Acoustics for you to try out! Please note, this is an 18+ event.

To reserve your slot to play, please contact guitarguitar Epsom on 01372 730578 or epsom@guitarguitar.co.uk

The Faraday, 2 Church St, Epsom, KT17 4NY