Festival Week: Festival Favourites Demo Stations
Published on 24 June 2019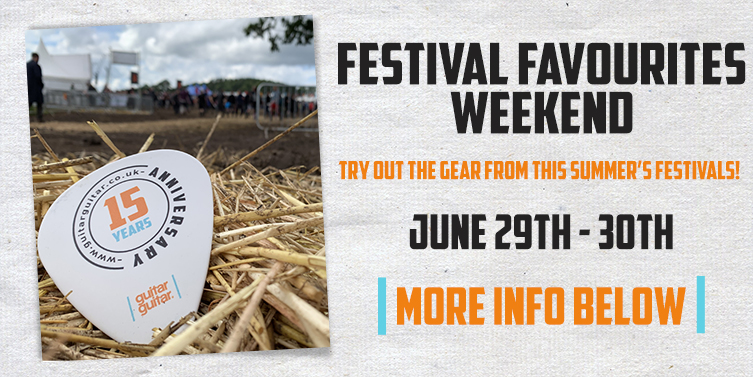 Every year, there are festival performances which captivate us and demand our attention. Whether that comes from the glory of the Glastonbury mainstage, or a smaller act who steps up and pulls off something magnificent, the diverse lineups on offer make festival season the perfect time to discover some new music. We love seeing young up and coming bands take their moment in the spotlight and run with it, setting the tone for a year of global domination. That said, sometimes it's the legends that steal the show and we're equally thrilled to see some of our favourite bands prove that they've still got it, converting huge audiences into lifelong fans and showing the next generation of rockers why we loved them in the first place. Regardless of where your tastes lie, festivals really are a special experience for music lovers and we were keen to show our appreciation this week in our stores.

As part of Festival Week, we're setting up Festival Favourite demo stations in all of our stores where you can try out some of the most awesome gear on display at this year's festivals!
Each of our stores have selected a highlight from this summer's line ups and set up a rig made up of the artist's favourite gear! Whether your tastes lie in the hypnotising magic of Robert Smith, or the unrelenting classic tones of Slash, we're offering something for everyone by giving you the chance to try out their gear and picture yourself on the mainstage, you'll need to bring your own top hat though...
We'll be sharing each store's rigs on our Instagram and Facebook pages in the run up to the weekend so keep an eye out for what's available. Festival season is well and truly upon us and we want you to feel like a rockstar in your local store!

There's no need to reserve a place, just turn up at your local guitarguitar store and get plugged in!