Metal Week: Metal Masterclasses
Published on 08 July 2019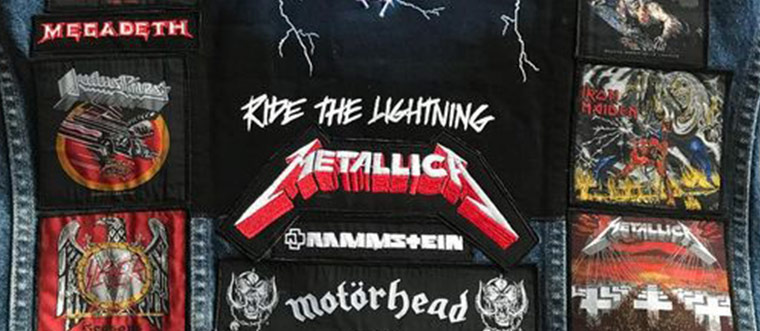 It's time to dust off your denim jackets and get a few fresh patches sewn on the back because it's Metal Week at guitarguitar! All week we're terrifying our neighbours with bone-crunching big riffs and jaggy axes so make sure you stop by your local store if you love heavy music as much as we do. If you've got your eye on a new weapon to lay down some licks on then there's never been a better time to treat yourself and bask in the sinister glory of Metal Week while you're at it.
Changing the face of guitar culture forever, metal and its many subgenres are without a doubt among the most important developments in music history. With a lasting influence that absolutely never slows down, each generation brings forth a new legion of loyal metalheads and despite the earth-shattering impact that so many bands have already had, it never stops getting heavier... It's not all about who can make the most noise though and part of what we love so much about metal is the innovation it's always brought to the guitar. Even if it's not your cup of tea, you simply cannot deny the sheer creativity that comes with heavy music. Causing players everywhere to work on punishingly fast rhythm playing and blisteringly quick lead licks, every guitarist could stand to learn a little bit about what goes into creating the sonic assault that is metal guitar.

As part of Metal Week, we're hosting Metal Masterclasses in all of our stores this weekend! It may come as no surprise that we have a fair few metal maniacs among our ranks and we thought it was only right that they shared their secrets of shred with you. So, we'd like to take this opportunity to invite you down to your local store this weekend to learn a few new tricks that are guaranteed to strike fear in the hearts of your friends and family. Breaking down some techniques, running through some of our favourite gear for creating heavy tones and of course, answering any questions that you guys have about your own setup or playing, our loyal army of headbangers will ensure that you leave a master in metal. Come down and raise your horns at your local store, we'd love to see you!

Contact your local store for more information.