Best Ever Festival Line-ups
Published on 26 June 2019
With festival season upon us, we thought it would be quite fun to look at some of the most incredible line-ups that have occurred over the years. Whilst it's true that there is much more to a festival than just its line-up of bands, the music does still play the most crucial part: after all, who would pay good money to go into a muddy field and tolerate three days of average-to-bad music?
So, with that in mind, we've searched through the annals of history to find the best line-ups ever. This is, of course, completely subjective and in no way defining. How could it be? We don't have any particularly stringent rules in place here either, and we have simply picked the festivals we believe to have had the most significant and exceptional groups of artists involved.
Read on and see if you agree with our selections!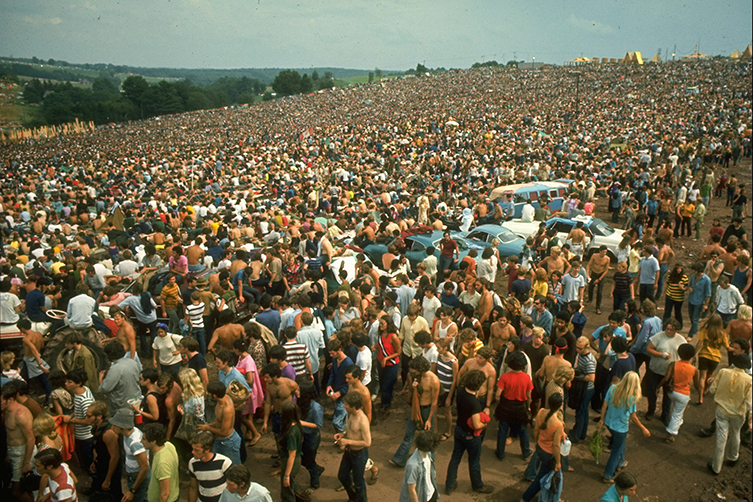 Woodstock, 1969
It's an obvious one but the Woodstock line-up was pretty epic! There was a great mix of styles as well, with Funk, Jazz and Folk artists mingling with Rock and Psychedelic acts. The three-day festival, one of the most famous in history, saw an estimated half million attendees make their temporary home in upstate New York for what turned out to be an epoch-defining weekend.
For all the right reasons, the weekend was owned by Jimi Hendrix and his band 'Gypsy Sun & Rainbows'. We mentioned in our Festivals that Changed the World blog about Jimi's heroic summoning of all the hells of the Vietnam war through his screaming Stratocaster, and how he was the last act onstage after the sun rose on Monday 18th August, 1969.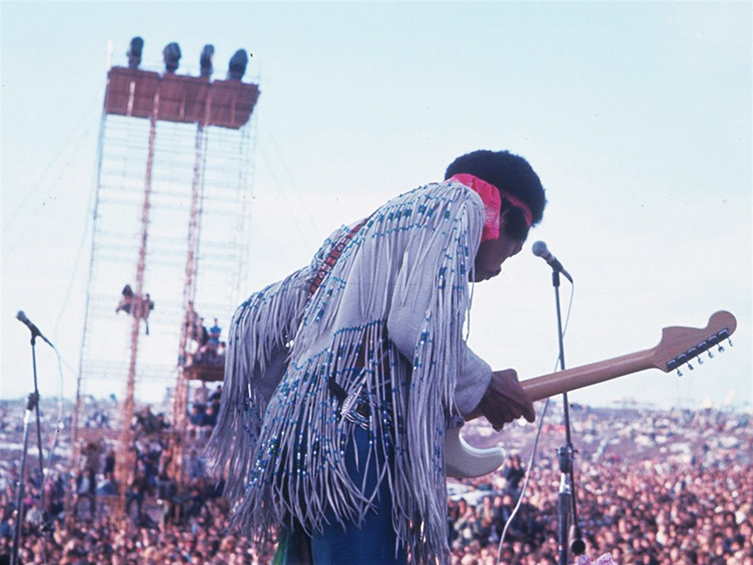 Before Hendrix re-wrote the world's perceptions of what was possible with an electric guitar, several other bands throughout the weekend made history for themselves, too. Santana is often spoken of as one of the defining acts that weekend, as is Alvin Lee's Ten Years After. On top of this, sets by Creedence Clearwater Revival, The Band, Ravi Shankar, Janis Joplin, Jefferson Airplane, The Who and Crosby, Stills, Nash & Young ensured that the quality of music that weekend was ineffable.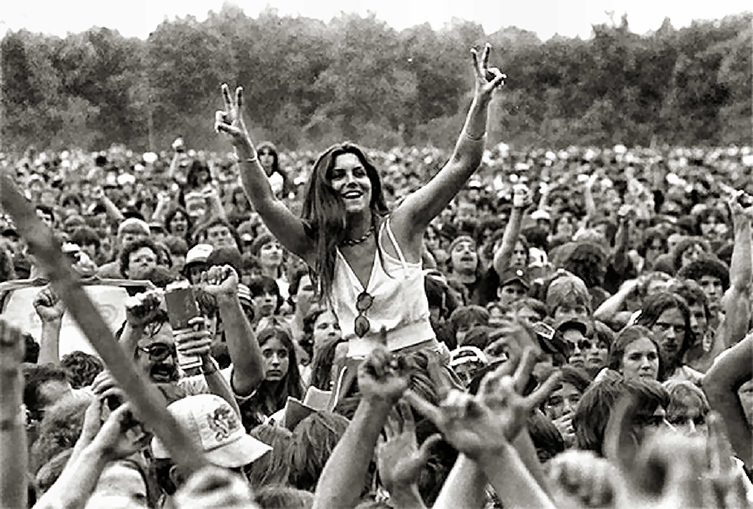 Isle of Wight 1970
The Isle of Wight, located a few miles off the South coast of England, is the location of many things: hovercraft & space rocket factories, the Dinosaur Isle museum, conspiracy theorist David Icke, supernatural encounters (indeed it is known as 'Ghost Island' due to the proliferation of spectres) and of course, the Isle of Wight Festival.
The first festival was in 1968, a year before Woodstock, but the line-up that amazes us is from the 1970 festival. As we noted in our previous blog, this particular weekend saw between 600k and 700k revellers decamp for the time of their lives. 'A huge influx of hippies and freaks', as one disgruntled islander put it cheerfully! Being that this was roughly 50% of the island's entire population, we can understand his ire!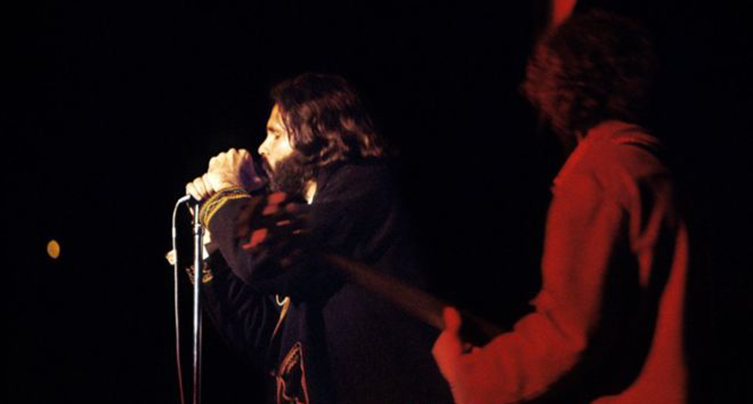 The festival, already a major event on the world music map due to its successful previous years, drew a line-up almost unmatched in its quality. Spread over five days, the diverse line-up included Joni Mitchell, Kris Kristofferson, Procol Harum, Joan Baez, Free, Leonard Cohen and Emerson, Lake & Palmer. On top of all this talent, Jazz legend Miles Davis played, the Who performed a gigantic 32 song set, Jimi Hendrix made one of his last ever performances and the immortal Doors played one of their very few UK performances!
Wow!
Jim Morrison, unhappy about film cameras shooting the weekend, demanded the Doors' stage be shrouded in darkness, adding to their already sinister demeanour. Despite Morrison's complaints, the show was filmed regardless. Look for 'Message to Love', a feature-length documentary released in the mid 90s. As a cross section of the best popular music from the late 60s, that's a pretty tough line-up to beat!!
Us Festival 1983
This festival doesn't get spoken of enough, in our opinion. Started by Apple co-founder Steve Wozniak, the Us festival (as in 'you and I', not 'United States') was designed to get communities enjoying a blend of technology and music, whatever that meant. The first Us festival occurred in 1982 and was headlined by The Police, Tom Petty and Fleetwood Mac. Sounds good, but not as good as what came the following year...
The Us festival was a large outdoor affair, held over three days in San Bernadino, California, and in May 1983, saw a superb yet strange line-up split between 80s Metal acts like Ozzy Osbourne and New Wave bands like a Flock of Seagulls.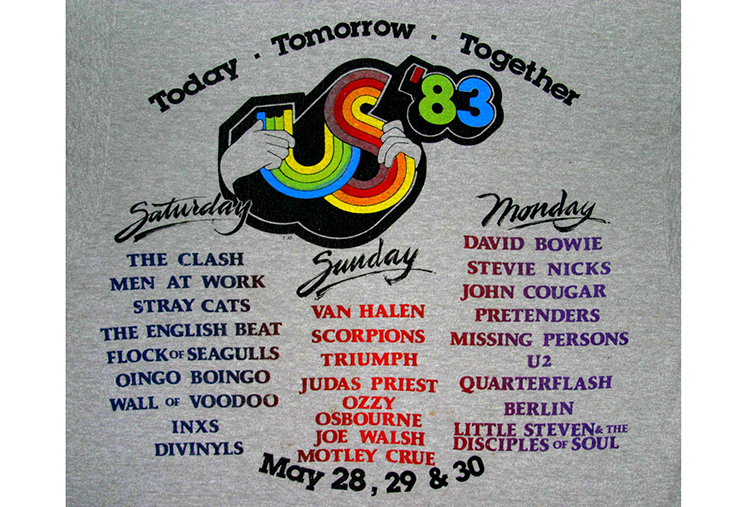 These were merely the appetizers, though. Further up on the bill, you'd find U2 (on pretty early on the last day, shocking!), Oingo Boingo (whose frontman Danny Elfman later went on to score Batman and Edward Scissorhands), Judas Priest, INXS, Stevie Nicks, Joe Walsh and the Scorpions.
Topping the bill throughout each of the nights were acts so supremely good, yet so supremely different from each other, that truly everybody in the audience would find something to like! The headliners were The Clash, Van Halen and David Bowie! Another night the following weekend added a Country-tinged line-up headed by Willie Nelson to throw some extra awesome to the people of greater Los Angeles.
Van Halen apparently broke records for their reported fee ($1.5m) and around 670,000 attended the event. Way to go, LA!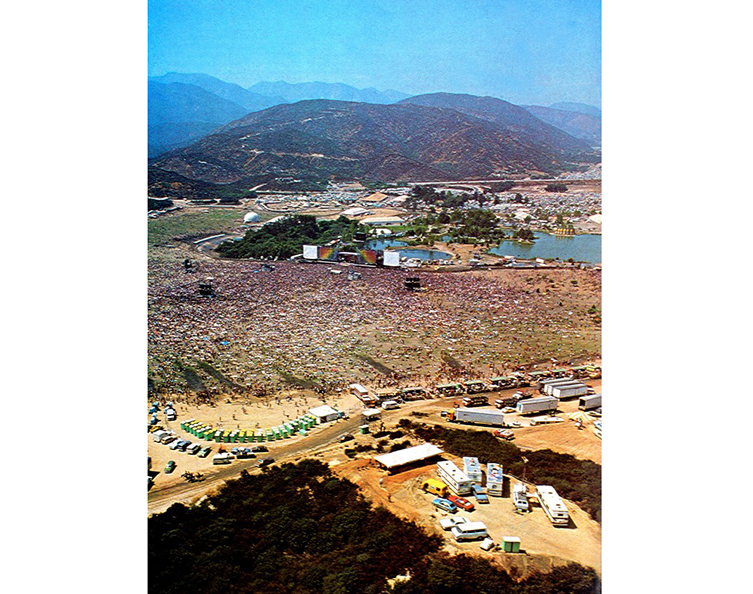 Lollapalooza 1992
Perry Farrell's travelling tribe of freaks and weirdos was (and is) one of the most influential festivals of our times. We've chosen the second-year line-up from 1992 as the most special. Why? Well, it isn't just the absurd numbers of iconic bands playing in one place, it's more that these world-famous names could all be caught on smaller stages, as they made their way up the ladder of Rock royalty.
The Side Stage, is the second stage was known, was filled with acts including the following: Rage Against the Machine, Tool, Nine Inch Nails, Cypress Hill, Smashing Pumpkins, Stone Temple Pilots, Ice-T and House of Pain. This is in addition to Main Stage performers Pearl Jam, Ministry, Soundgarden, Alice in Chains, the Jesus & Mary Chain, Ice Cube and headliners the Red Hot Chili Peppers.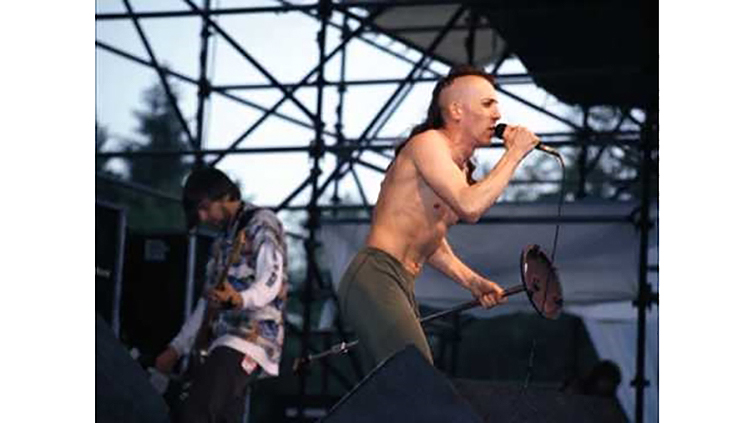 Best line-up ever? Maybe so, especially if you were a teenager in the 90s! Lollapalooza was notable in mixing Rap artists with Rock artists, some half a decade ahead of the crossover Nu-Metal revolution.
Many of these bands are still around and touring today, though we doubt well ever see this number of them together in the same place!
Coachella 2012
As we noted in our blog about Life-Changing Festivals, Coachella has developed a reputation for being the place where bands of cult-and-above status levels would reform to surprise and applause. As we noted in our previous blog, Coachella is where Bauhaus climbed out of their gothic coffins and treated everyone to a hair-raising performance with vocalist Pete Murphy hanging upside down from the rigging like the vampire we all know he is!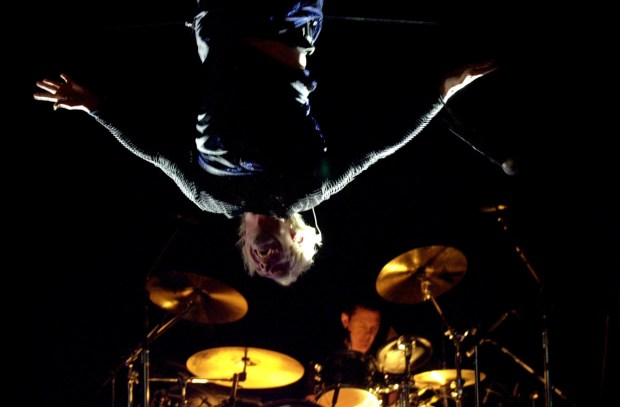 2012 brought no less than 4 previously great bands back into the present tense: Britpop legends Pulp, New Yorkers Mazzy Star, Swedish game-changers Refused and Post-Hardcore sensation At the Drive-In. Each of these bands carved out significant swathes of modern-day musical history, and any one of them would have been a talking point. All four together? Now that is something! Ever the most vacant of selfie-ing 'influencers' would not have failed to feel the magic in the air.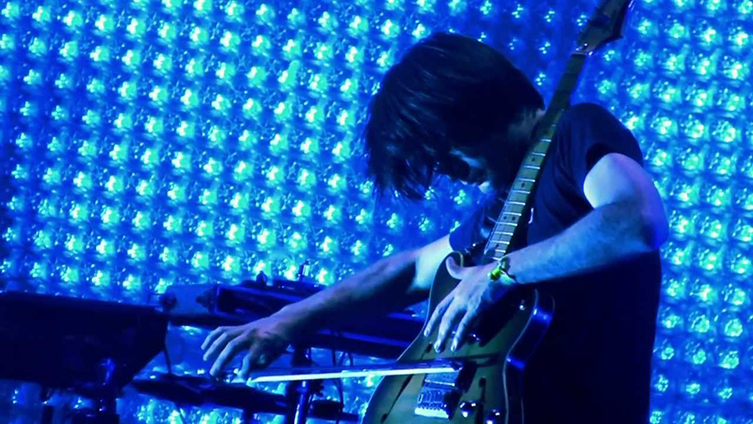 However, there was something else in store for Coachella's 2012 audience. Headliners for each night of the weekend were as follows: Friday night was The Black Keys, Saturday night was Radiohead and, closing the festival on the Sunday night was Snoop Dogg with Dr Dre. So far, so legendary (well, maybe not the Black Keys...), but to top it off, Snoop and Dre were joined onstage by a very ghostly figure.
It was their old friend Tupac Shakur, rapper, writer and actor. Hip-hip legend and icon of the West Coast scene.
Dead since 1996.
Tupac's spooky, glowing image addressed the audience, moved around on stage and rapped, filling in the gaps between Snoop's rhymes. Nobody had ever seen anything like this before. Yes, it clearly wasn't real, no matter what you were smoking, but the 'Tupac Hologram' (in fact, a two-dimensional projection onto glass) was an impressive and poignant trip into the Uncanny valley. It was his likeness, his voice, his charisma, distilled into a two song piece of footage made by James Cameron's company Digital Domain. After his 'performance', Tupac's likeness (let's not call it a ghost) faded away into sparkles, leaving the stage for Dre and Snoop to finish their set.
However you feel about this strange resurrection, whether you were a fan or not, it stands as a truly iconic piece of modern performance. We are glad to note that other departed legends have not followed in Tupac's wake, we have to say. We don't really want the future to be filled with projections of Jim Morrison, Kurt Cobain, Amy Winehouse or whomever else 'singing' along to live bands, no matter how much we love the music. Tupac at Coachella was an amazing moment that should perhaps never be repeated.
Desert Trip 2016
Our next choice eschews smoke & mirrors to trade purely on old-school talent. Desert Trip, organised by Goldenvoice, the same team as Coachella, took place in the Empire Polo Club in Indio, Coachella Valley on two separate weekends during October 2016. The line-up was the same each weekend, giving more people the chance to lap up the talent.
Instead of filling up the roster with dozens of anonymous indie bands, Goldenvoice instead opted for quality: a mere two bands each night, six in total over the three-day weekend.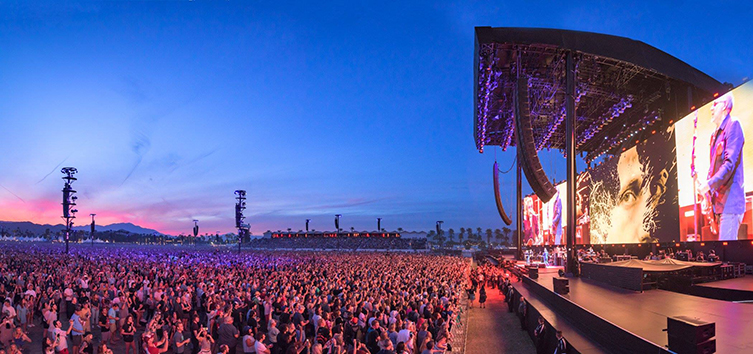 So, who played?
How many legends can you fit on one stage?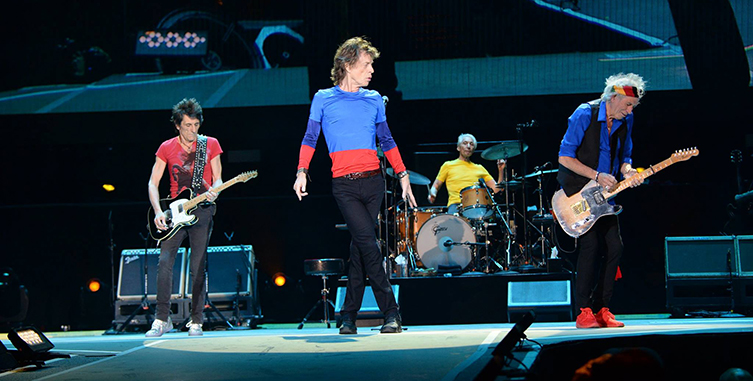 Try this: Friday night had The Rolling Stones followed by Bob Dylan; Saturday brought Paul McCartney and Neil Young; and the Sunday evening acts were Roger Waters and finally The Who. As a bonus, Macca brought Rihanna on for a song. As you do.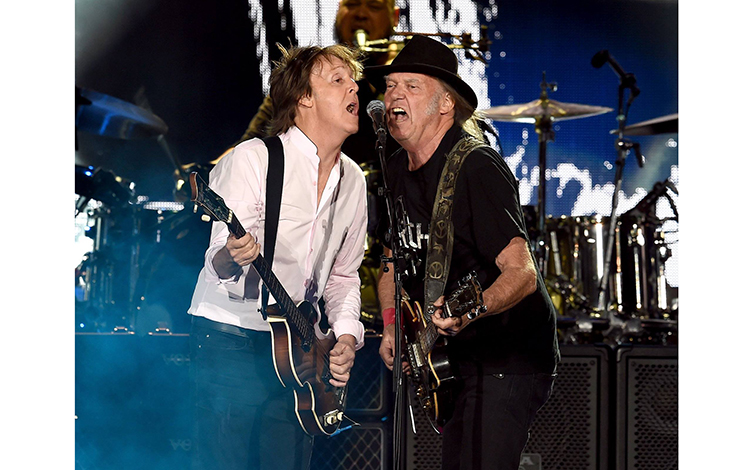 There isn't much more you can add to that line-up without digging up graves! It's immense, and importantly, a line-up that almost everybody can enjoy. 'Oldchella' stands as one of the best festivals line-ups seen since the heyday of the early seventies. We're looking forward to seeing what they'll come up with next.
Live Aid, 1985
Was Live Aid truly a 'festival'? Maybe, maybe not. Who cares? This is the single biggest and best line-up of musical artists ever. Of course it is! Leaving this out would be insane.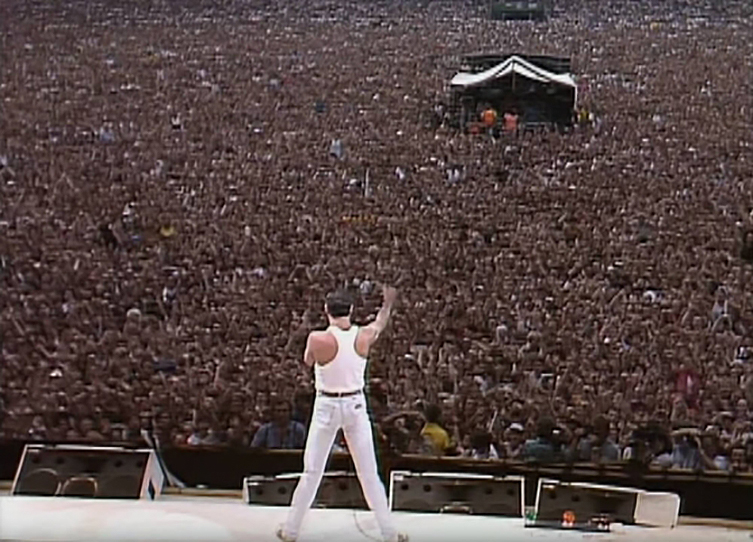 Live Aid was a response by Bob Geldof, Midge Ure and friends to the horrifying images of starvation and famine being brought across to the Western World from Ethiopia via reporters like Michael Buerk. Morally repelled by the horrors of famine, especially when the world was more than rich enough to spread the wealth, they decided to use the universal language of music to put the agenda of addressing famine front and centre.
First up was the charity single 'Do They Know It's Christmas?', a huge success and 1984 Christmas Number One in the UK. It was a start, but for Geldof and Ure, it wasn't enough. They needed an event that would get the attention of the planet. The idea of having two concurrent shows was partly to extend the scope of potential audiences, but also to keep up momentum: careful set times meant that organisers could televise one band performing in the US, whilst the next UK band could set up and prepare to play as soon as the US band was finished. Everyone would get to see everything.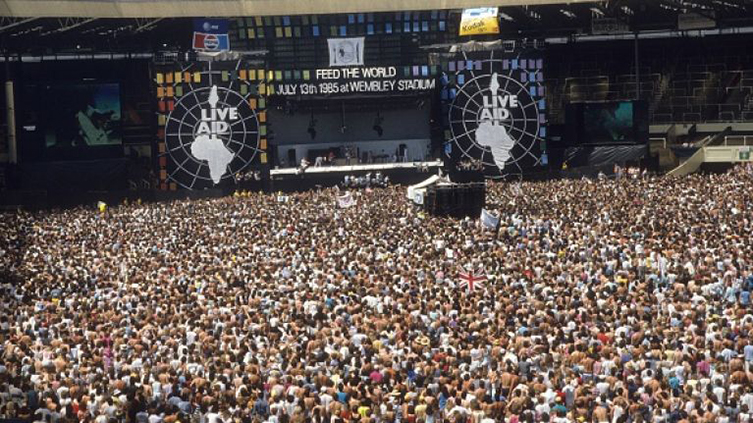 The world certainly paid attention. 1.9 billion people, almost 40% of the world's population at that time, tuned in to watch Live Aid, which took place (almost) simultaneously in both London and Philadelphia. Phones rang off the hook with the public rushing to donate to the cause: a phone number flashed up every 20 minutes on screen and by the end of proceedings, some $127 million had been raised for Ethiopia.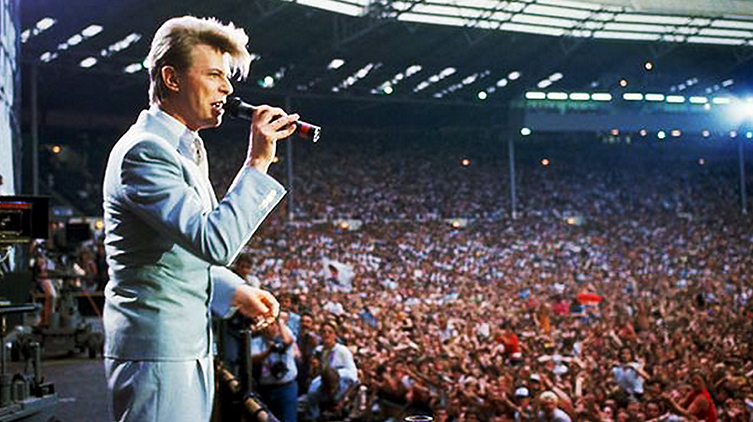 But what of the music? Who was there?
Each band had roughly between 16 and 24 mins to play, not long by anybody's standards! As we know, Queen gave a quite immortal performance within their allotted 21 minutes, distilling a career's worth of genius into 6 songs and being rated by numerous journalists as the best live music performance ever. David Bowie's performance was also highly rated, as was U2's two song set (one of the tunes was 14 minutes though!), with Bono famously taking to the crowd to rescue a girl from being crushed against a barrier. It's an incredible moment.
Over in the States, Black Sabbath re-formed with Ozzy for the event, Madonna brought her charisma and Bob Dylan took to the stage with Ron Wood & Keith Richards. Mick Jagger who also performed, bizarrely didn't share the stage with his fellow Stones. In other comedy moments, Duran Duran's Simon le Bon let out a classic yelping voice crack (get it on YouTube, it's class) and Led Zeppelin performed a set so terrible, they've vetoes the footage from inclusion in official broadcasts ever since. Once again, two seconds on Google will get this dreadful footage! We don't want it on here!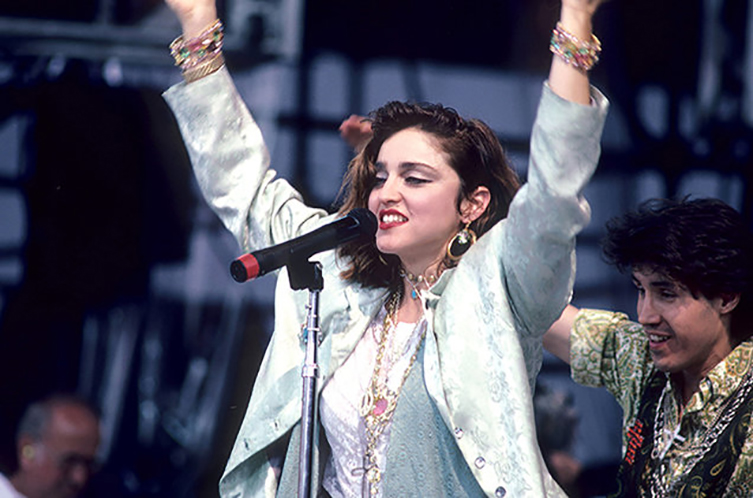 Special kudos goes to unlikely 80s legend Phil Collins. The ex-Genesis drummer and solo megastar performed not only with Sting (on vocals and keys no less) in London, but also, by jumping on an awaiting Concorde (this was in the days before carbon footprints were a thing), managed to perform his own solo set in Philadelphia AND jump on the tubs for Led Zeppelin straight after! He may well have regretted that one. Page blamed Collins for their lacklustre performance, which isn't really very nice. We've seen the footage. We don't blame you, Phil!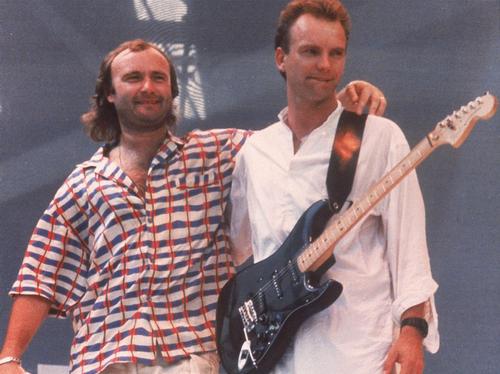 Live Aid will forever be owned by Queen's masterful performance, though. To be fair, when Queen were 'on', who could possibly hope to top them? Live Aid stands, in our estimation, as the greatest line-up of musical talent that has ever happened.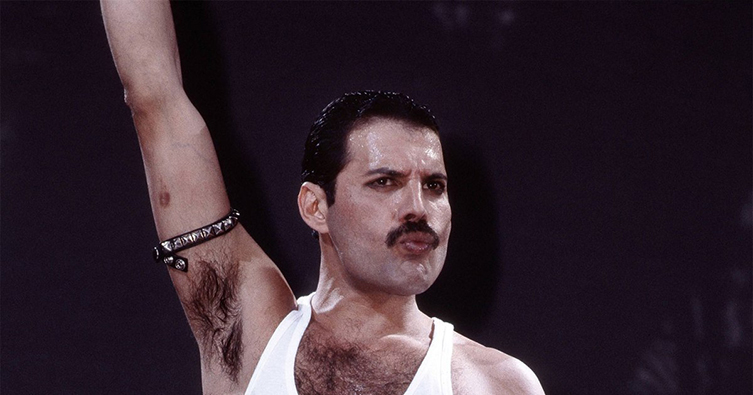 Final Thoughts
So, those are our picks for the greatest festival line-ups. Do you agree with these? Would you have had Glastonbury in 2000, for David Bowie's triumphant return? We would have two, if the rest of the headliners were of similar quality. Did we miss some incredible festivals and moments? No doubt, but we fully stand by each of these choices as being representative of the best that festivals have to offer.
We hope you enjoyed this brief jaunt through the years of festival greatness, and we also hope you will witness plenty of your own incredible festival moments in the future.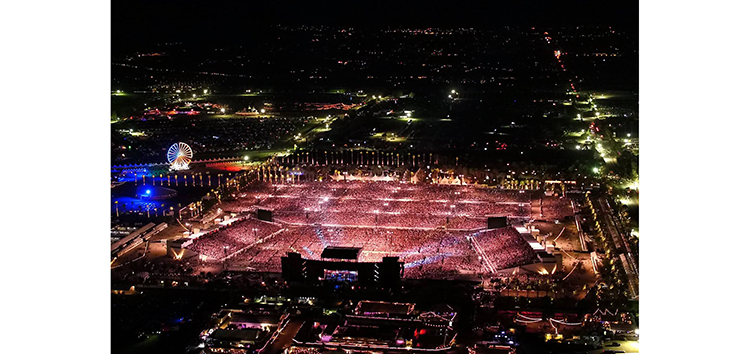 Ray McClelland