Events: Josh Middleton Clinic at guitarguitar Camden
Published on 08 July 2019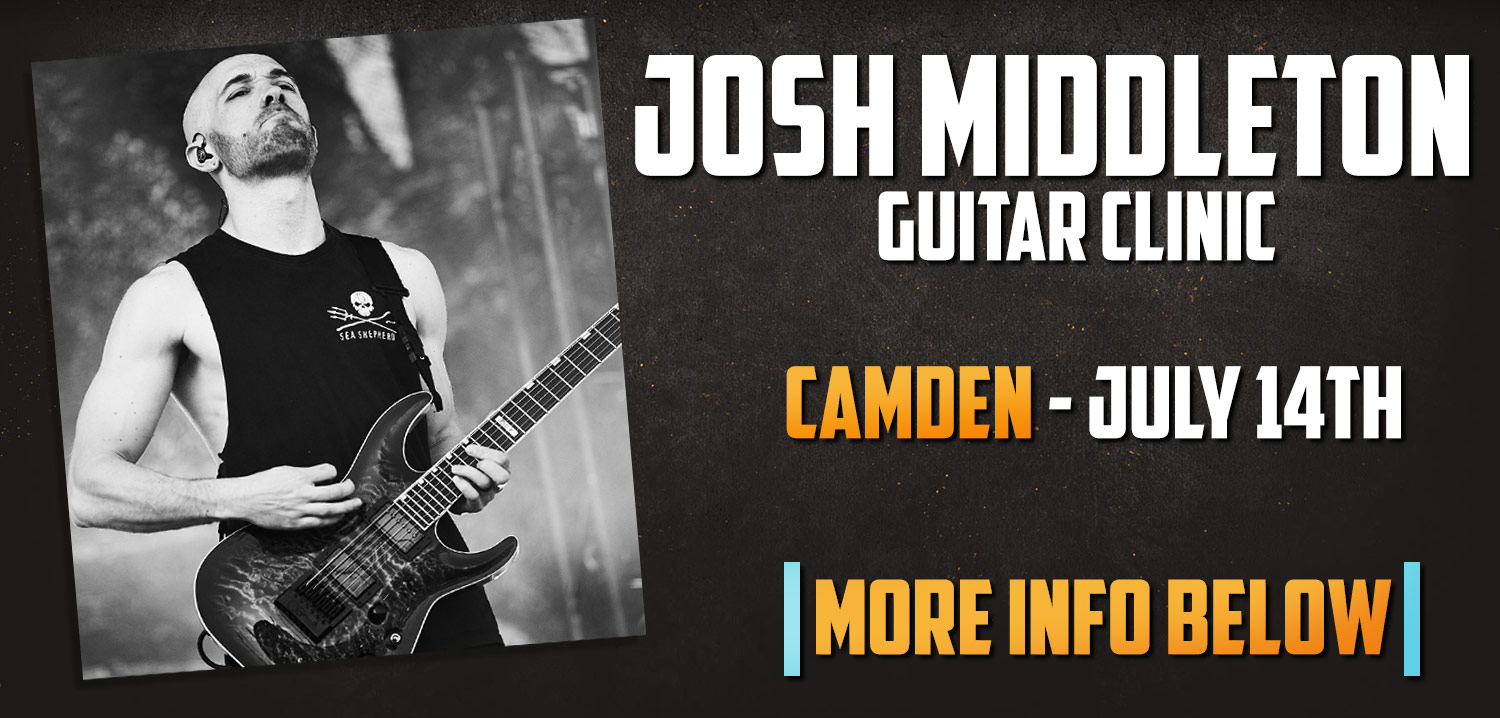 Blasting out mind-shattering riffs, utilising insane composition on nearly every track and hammering home all the astounding guitar playing you can handle, Architects should be a name you're all familiar with by now. Led by their frighteningly quick and technical guitar sounds, the band are an absolute force who are driving the metal scene into totally unbelievable uncharted territories. With techniques that will both baffle and amaze your average player, their high octane sound is totally unique and seriously thrilling to listen to. Driven by ESP slinging guitarist Josh Middleton's unbelievable playing, they really are at the forefront of a new wave of guitar heroes and we're huge fans at guitarguitar. Also playing with Sylosis, an equally phenomenal sounding Metal band hailing from the UK, we see Josh as one of the most creative guitarists on the planet and thought to ourselves, who better to join us for Metal Week?

Since it's Metal Week and we're giving all of you shred heads and riff maniacs the spotlight, it was only right to have Architects guitarist Josh Middleton host a clinic! He'll be visiting our Camden store on the 14th of July (14/07/19- 5pm) and we're seriously excited to see him play. Josh will be running through some of his most important and effective practice techniques, chatting about songwriting and answering any questions you have about his gear or playing. On top of that, he's also planning on doing plenty of playing, running through some of the most jaw-dropping Architects and Sylosis tracks and focusing on some of his most impressive solos. If you love metal, or just checking out utterly fascinating guitar playing, book your tickets now - you won't regret it!

Click here to book your FREE tickets now!

Want to see what you're getting yourself in for? Here's one of Josh's awesome guitar tutorials!