The Most Ground-breaking Albums Ever Produced
Published on 28 June 2019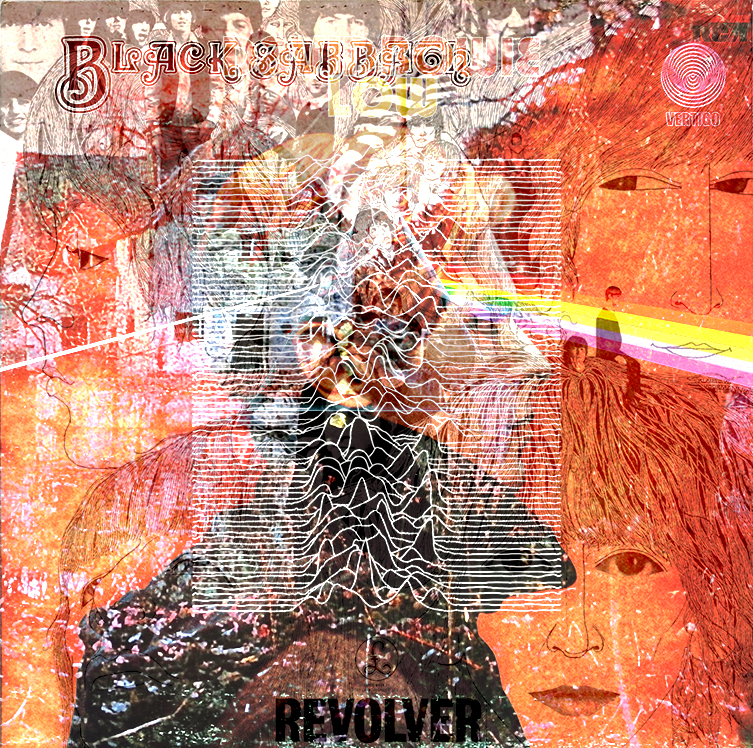 It's our 15th anniversary here at guitarguitar, and we've been thinking about the usual things: guitars, records, culture, the good stuff! One subject that has come up is that of ground-breaking albums.
What is a ground-breaking album? Is it success? We don't think so, though it must help, surely? You can't break ground is there's nobody to listen and take notice!
Is it influence? Perhaps. Influencing both other artists and the non-musician public would indeed seem to be criteria for ground-breaking work. Is it originality? Bringing things to audiences that have never been brought before? We think so. For us, innovation, new ideas and significant levels of influence equal ground-breaking art.
With this is mind, we've chosen 15 albums (for 15 years of guitarguitar) that we believe to be amongst the most ground-breaking works ever put to vinyl. There are certainly more than 15 albums worthy of this merit, and we admit to showing a slight bias in terms of 'guitar' (not necessarily skill, by the way), given the nature of what we are, but we still hope that we can justifiably explain our choices to you!
As we mentioned, success does not factor hugely. If it did, artists like Westlife, Garth Brooks and Justin Bieber would be fighting for positions on here and that evidently will not happen!
Check out our choices, see how many you agree with, and forgive us in advance for neglecting some of your favourite albums! We've done this chronologically, so there is no number one.
With these disclaimers out of the way, let's move onto the choices! Enjoy!
Elvis Presley: Elvis Presley (1956)
There were no Rock Stars before Elvis. There weren't. Cliff Richard (happened after Elvis) and Buddy Holly (not cool enough) are iconic musicians blah blah blah but Elvis gave the world swagger, danger and sex appeal. When did you ever hear of a man being filmed from the waist up for a television broadcast in order to protect young woman across the US from losing it at the site of his 'suggestive' hips?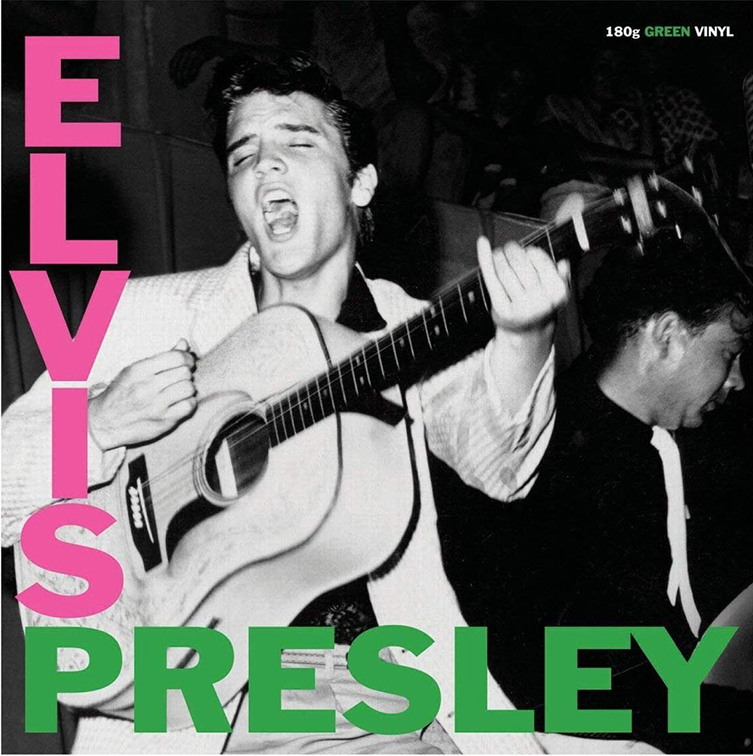 It was another world back then, but Elvis hit like a meteor from outer space, changing popular music for ever. This first album of his encapsulates that potent energy in 28 mins of perfect fifties Rock 'n' Roll. No tunes are over 2m 40 in length. This record is a masterclass of getting to the point and doing so with gravitas and unearthly levels of cool.
Elvis was the King: what else needs said?
Miles Davis: Kind of Blue (1959)
Talking of cool, you don't get much cooler than trumpet player and bandleader Miles Davis. Bringing Jazz out of the niches and into the mainstream, Davis brought complex, uncompromising music to the masses whilst expertly combining melody with the avant-garde. Kind of Blue stands as an easier proposition than his similarly genius Bitches Brew for an entry point to Miles Davis' great offerings to the world.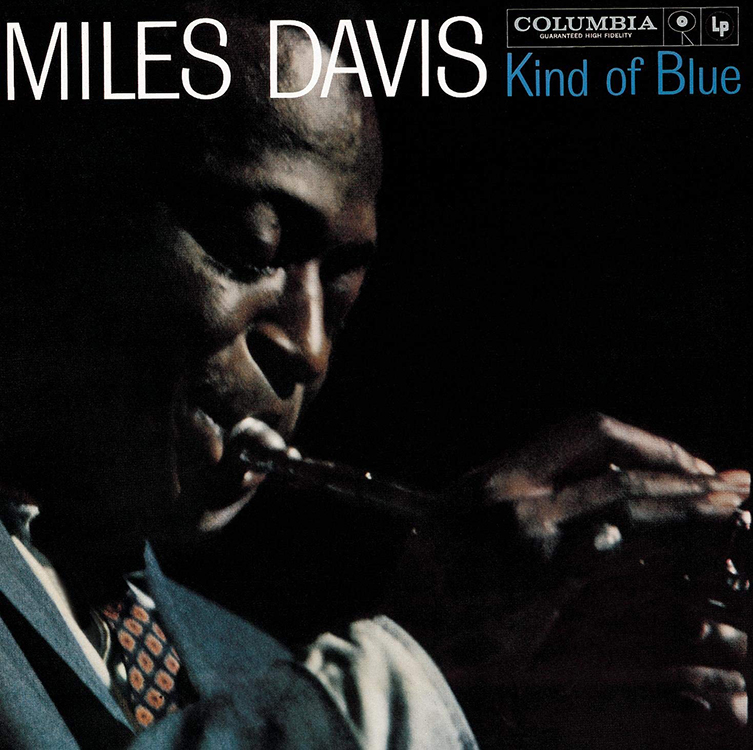 Miles was performing on stages like the Isle of Wight festival alongside the Doors and The Who while most jazzers never escaped small, smoky clubs. There is a reason for that! Often referred to as the 'Jazz album for people who don't like Jazz', Kind of Blue is simply a watershed album of incredible music.
The Beach Boys: Pet Sounds (1966)
Pet Sounds, one of the most revered albums in existence, often confounds people upon first listen. Where are all the famous singles? Why is this the one everybody talks about? The answer is of course, because this is one of the most complete statements from an unparalleled songwriter to ever have been made. Pet Sounds stands out as Brian Wilson's master statement, an album where every sound was specially selected to 'make you feel loved'. Each song is its own jewel, but the sum is indeed greater than its parts.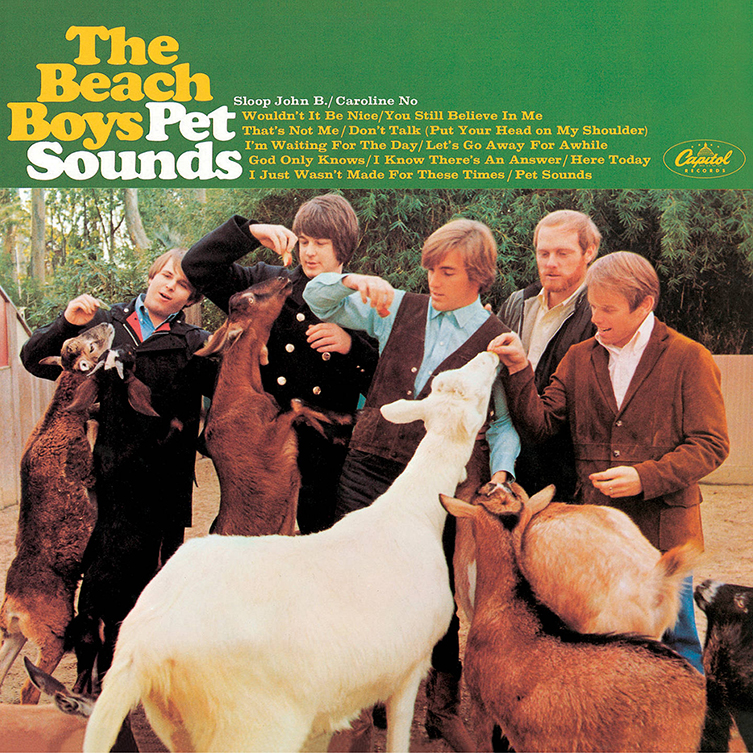 Pet Sounds broke ground in its content. The intermingling of instruments, timbre, sound and non-standard harmonies (pushing that famous Beach Boys sound further out than ever) moved music simultaneously into more 'out there' and more comfortable territory than ever before. Not any easy task!
It was so culturally significant in 1966 when it was released, it was really the only notable competition for sheer songcraft to the Beatles. A happy rivalry had long since occurred, each band driving the other to further examples of greatness. As it happens, the Beatles took a different direction in '66, as we'll now see...
The Beatles: Revolver (1966)
The Fab Four are justifiably famous for their authoritative making, breaking and re-making of the Pop music rulebook in their brief time together. It's true that modern music would not exist without these guys, and their influence is impossible to accurately gauge. Picking just one record from the Beatles treasure trove of a back catalogue was always going to be a tough compromise! It finally came down to either this or Sgt Pepper's, and we finally decided on Revolver.
Why?
Revolver, like Rubber Soul before it, saw them experiment more wildly than ever, using producer George Martin's judgement along with the studio itself as an instrument to broaden their sound and achieve the psychedelic effects they envisioned. Backwards tape loops, rudimentary sampling, changing the speed of recordings and all kinds of other tricks made Revolver sound like something from some alternate universe.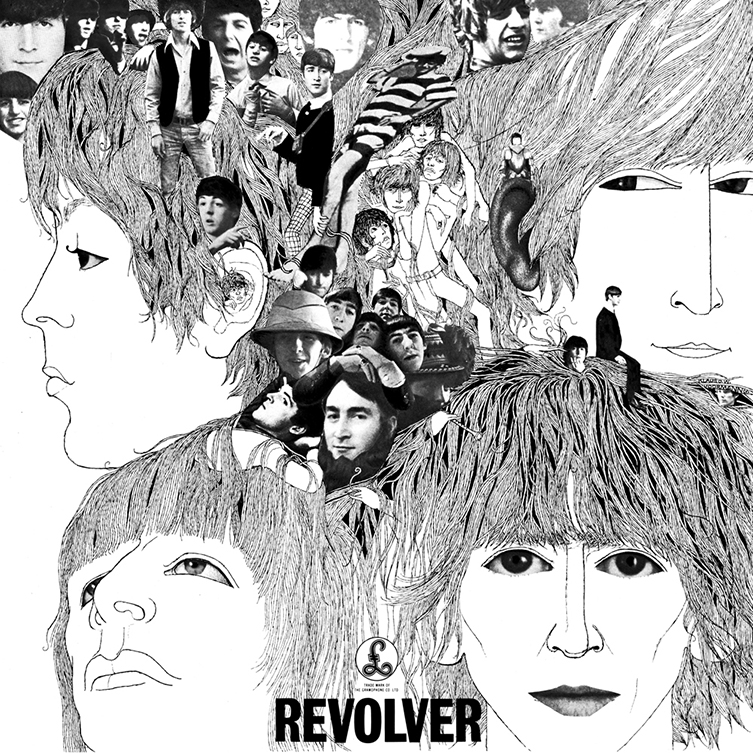 Attached to these studio innovations were songs crafted by the greatest writing pair in pop music history. And Ringo Starr. 'Here, There and Everywhere' more than makes up for 'Yellow Submarine', and the forward-thinking, one-chord masterpiece that is 'Tomorrow Never Knows' is the final album track to end all final album tracks.
Every Beatles album made history, but Revolver also challenged and inspired as it looked to the psychedelic present and far-off future.
Velvet Underground & Nico (1967)
Songs about heroin, sex, sadomasochism, mental illness and scoring drugs were not subjects tackled by many songwriters in 1967. For this reason alone, the Velvet Underground's first album would have merited inclusion on our list.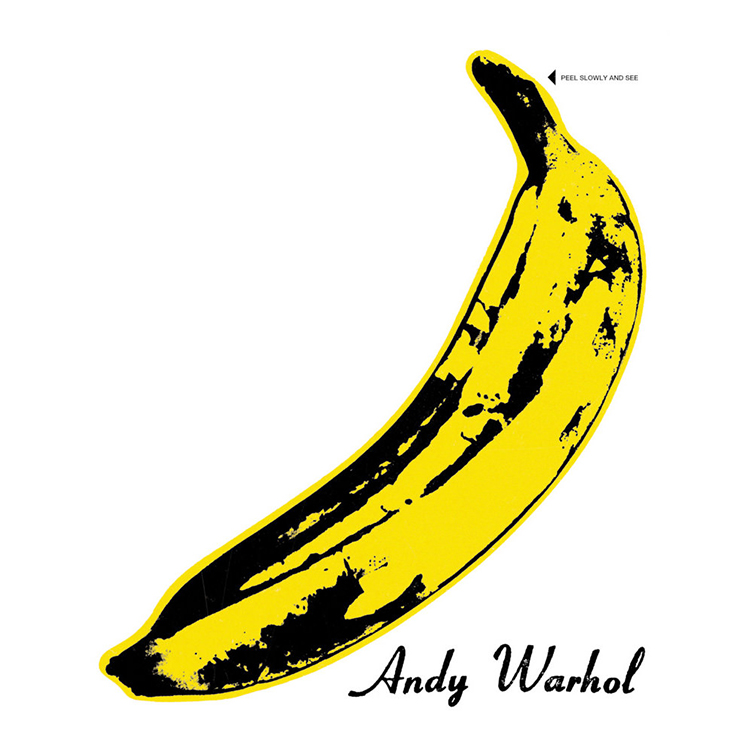 However, the actual music itself was ground-breaking beyond measure. Heroin saw the song's tempo rise and fall to simulate the rush of a junkie's hit coursing through his body; Venus in Furs brought a dissonant viola to the otherwise Teutonic stomp of the music. John Cale, the main musical architect of the record, used guitar strings on his viola and distorted the results with amps and fuzz pedals to make the sound of an "airplane engine". Guitars were tuned a step lower to sound more "sexy". Experimentation was the name of the game!
Brian Eno famously said that, although initial sales of the record only amounted to 30,000, "everyone who bought one of those 30,000 copies started a band". Well said, Brian.
Jimi Hendrix: Electric Ladyland (1968)
It certainly goes without saying that Jimi Hendrix's guitar playing is perhaps the most ground-breaking and innovative of anyone's, but it is on this record that his entire genius was most lavishly captured. Building on the psychedelic experiments of the Beatles, Hendrix worked with studio technician Eddie Kramer to paint his most expressive sonic canvas, allowing his wide imagination full scope to express itself. Songs like Gypsy Eyes and the immortal Voodoo Child (Slight Return) (yes, there is a 'd' at the end) are testament to his supernatural vision, and his defining re-imagining of Bob Dylan's All Along the Watchtower is a statement for the ages.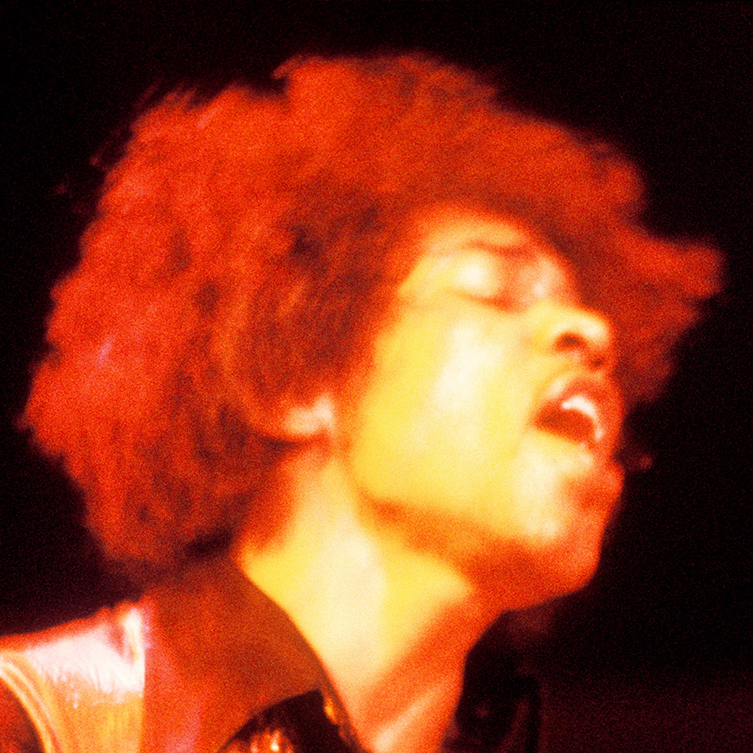 Hendrix's contribution to the vocabulary of electric guitar is huge and well-established, but it is his work as a visionary songwriter that sets him far above mere guitar-hero status. Electric Ladyland is the master-statement of an artist at the peak of his powers.
Black Sabbath: Black Sabbath (1970)
Heavy Metal starts here. You can tell by the front cover, with it's mysterious black-clad woman standing in front of an eerie building at dusk. This image definitely helps to articulate the sounds that awaited within: menacing, supernatural and as dark as midnight on a starless night.
The title track in particular had an atmosphere like no song before: beginning with the sounds of rain, thunder and an ominous bell chiming somewhere in the distance, the band crash in with a riff that makes infamous use of the diabolus in musica: the Devil's tritone, a chord (it's a flattened fifth) that sounds so evil, it was quite literally banned from being used in Church music for centuries.
Not a bad way to begin your debut album!
Vocalist Ozzy Osbourne brought extra horror to proceedings with a chilling vocal performance, singing lyrics ('what is this that stands before me?') that objectively describe a demonic being pointing at him from the foot of his bed.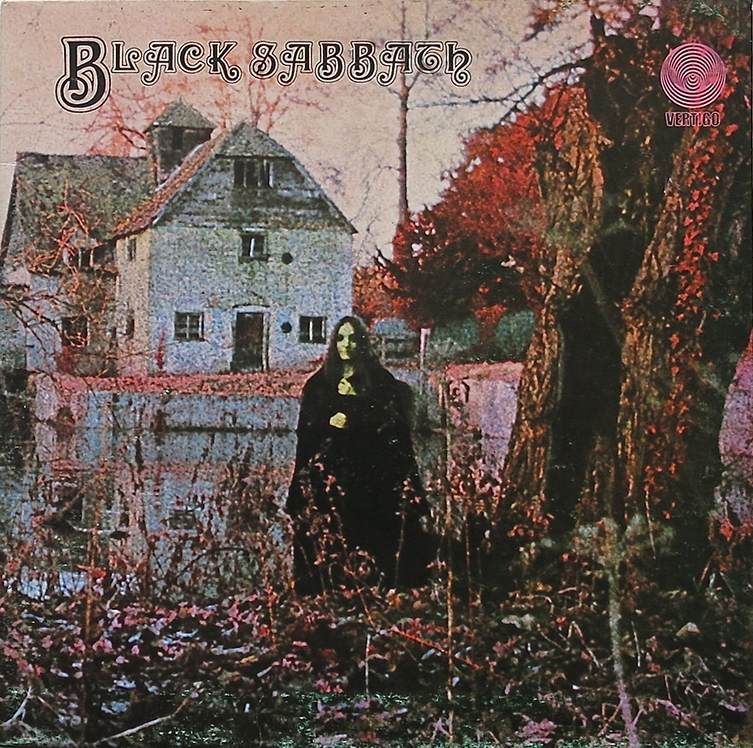 This type of content had never been so clearly used in a musical context. This, along with their slow tempos and huge, monolithic riffs, helped Black Sabbath unwittingly create not only Heavy Metal but only Doom Metal and Stoner Rock. Their influence is evident in almost every 'heavy' band who've come since.
Iggy and the Stooges- Raw Power (1973)
Some would say that Punk began with the Ramones' first record in 1976, but for our money, Iggy and the Stooges beat them to it, especially here in 1973's Raw Power. By this point, the Stooges had already disbanded and re-formed, dealt with heroin and alcohol problems and suffered internal fighting.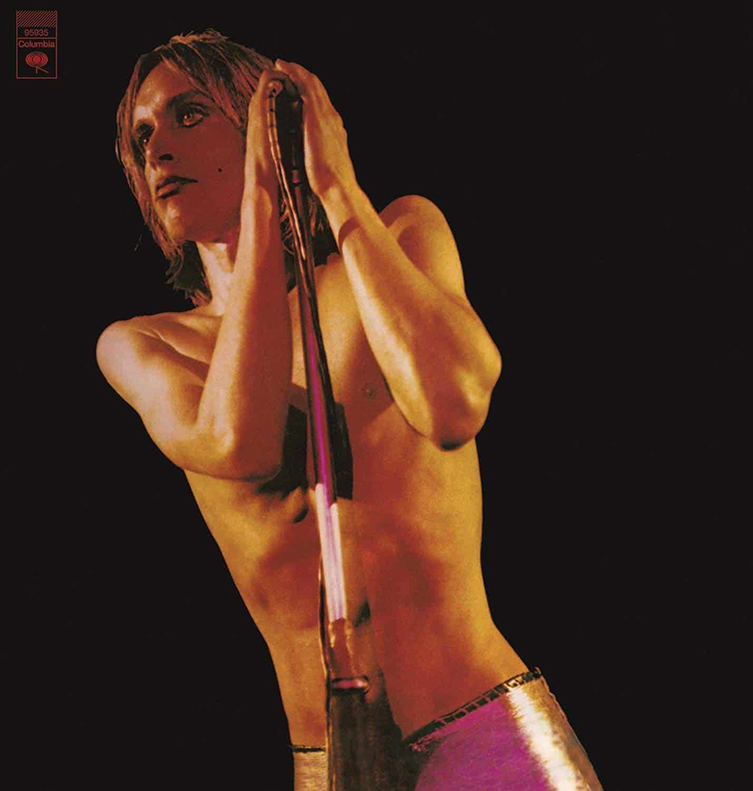 This is one of those albums where every instrument sounds red-hot in the mix. As a blueprint for Punk Rock, there is no earlier or more suitable example than this ferocious, swaggering record. The Austin Chronicle described it as 'the single most dangerous Rock & Roll album ever made. Before or sense.' We're inclined to agree.
Raw Power was Kurt Cobain's favourite record. Sex Pistol Steve Jones learned to play guitar by playing along to it. Henry Rollins has 'Search & Destroy' (Raw Power's first track) tattooed on his back. We think that says it all.
Pink Floyd: Dark Side of the Moon (1973)
Following a month on from Raw Power in 1973 was Pink Floyd's ambitious opus. Tellingly, when we first conceived of the notion to create this blog, Dark Side of the Moon was the first album on our longlist. Can there be any music fans out there in the world who do not at least recognise Storm Thorgerson's iconic 'prism' artwork?
Dark Side stands today as Pink Floyd's defining, epic statement (we'd argue that The Wall, brilliant as it is, is more about Roger Waters than the Floyd at large) of intent; their fully realised vision of what is possible with four ambitious musicians and a studio full of equipment.
A treatise on mortality and the passage of time, Dark Side of the Moon brought together Pink Floyd's wilfully eccentric sonic experimentation with something altogether bigger and more significant. The madness hinted at within the songs' lyrics was expressed in the margins of the sonic space (rather than in the centre) by inventive use of field recordings, samples of speech, alarms, clocks, even coins! These elements were used in addition to extremely strong songwriting and frequent moments of breath-taking musical brilliance.
Dark Side of the Moon forever moved the goalposts of what was not only possible within a rock band context, but what was now expected. Punk came in for a while and washed the grandness away for a time, but Dark Side of the Moon has remained long after punk's embers have glowed their last, as huge and immovable as the monolithic pyramids on the record's back cover.
David Bowie: Low (1977)
David Bowie was a ground-breaking artist on so many levels: fashion, ideology, gender, genre, juxtaposition, performance and execution of ever-changing visions. It's not hard to say how ground-breaking he was, but it can be hard to know where to begin.
It's telling of an artist with David's ability (and level of success) that most critical analyses of his career single Low out as his most notable release. His 11th studio album (and he was only 30 years old!), Low was a highly experimental mix of off-kilter rock and expansive soundscapes. Over half of the record is instrumental, and the production itself is bold to the point of being surprising, especially for such a world-famous artist.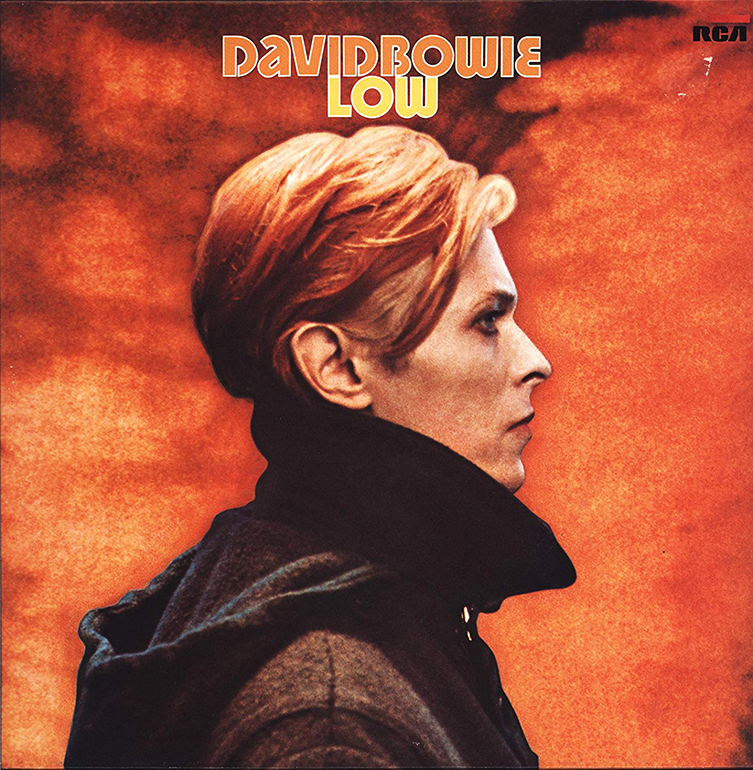 Produced by Tony Visconti and created in collaboration with Brian Eno, Low charted the psychological breakdown and partial recovery of Bowie after years of being in the spotlight and abusing substances. The songs on Low charted new ground sonically, to the point where other producers would contact Visconti, asking him how he produced such other-worldly sounds.
Whether or not Low is Bowie's greatest album is debatable. Whether it's a masterpiece isn't. It's certainly one of the most ground-breaking records ever made.
Kraftwerk: Trans-Europe Express (1977)
We've chosen this record by Kraftwerk because we feel it distils their special, minimal, fully electronic sound the best. Previous albums Autobahn and Radio-Activity were ground-breaking in their own way but Trans-Europe Express is arguably the most defining, and most influential example of their sound.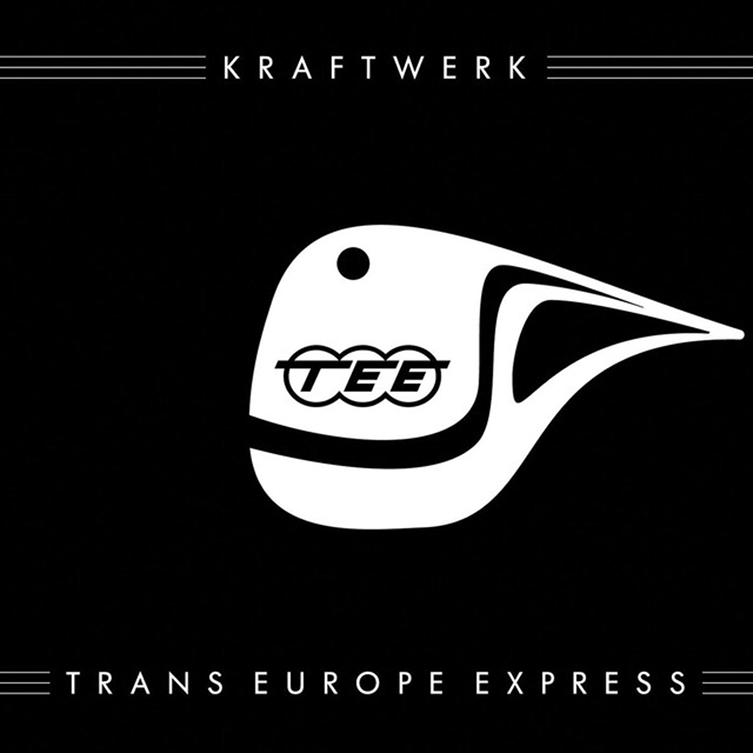 It's the space expressed in the music that has defined this record. Opening tune Europe Endless foretells House and Techno genres with its sparse repetitive figures, happy to take plenty of time to build up trance-like forms of synth-sound. The technology was light years ahead of other bands, but it was the application of this technology, the classically composed, sparsely applied melodies and rhythms that entranced listeners.
Technology-based music tends to age relatively quickly compared with other genres, but Kraftwerk's music largely sidesteps this problem since Kraftwerk largely invented the sounds in the first place. 42 years on, it remains an inspiring, futuristic listen.
Bob Marley & the Wailers: Exodus (1977)
1977 was quite a year for music! Bob Marley deserves his place on the pantheon of great songwriters, and this 9th studio album provides his most complete statement. Exodus is also his most successful record (aside from his Legend Best of collection) and it brought the sound of Jamaican reggae to more listeners than any other album. He was the man who took Reggae from the Islands and brought it to the world, attaching direct messages of faith and love to the album's ten songs.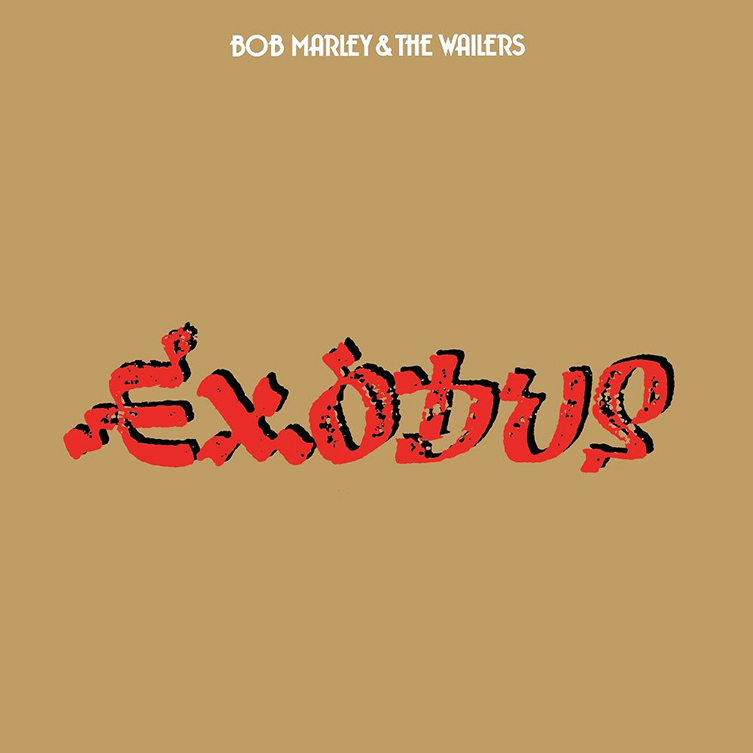 Marley had recently survived an assassination attempt before Exodus' laid-back grooves were released. All elements of the record have been highly praised, from the writing to the performances and the production. Side Two of the record contains many of Marley's most celebrated songs, including Jamming, Waiting in Vain, Three Little Birds and One Love/People Get Ready. Such potent songwriting is rare throughout a career, far less a single album.
Joy Division: Unknown Pleasures (1979)
Joy Division's sound is one that undoubtedly invented 'Post-Punk'. Kinetic drumming, melodic basslines, baritone vocals and the sheen of special FX (masterfully woven into the music by producer Martin Hannett) are the elements that separated Joy Division from previous Punk-era bands. These were all elements that would be well and truly nicked by dozens of bands who followed in their sizeable shadow.
Joy Division sounded uncompromisingly futuristic, bleak and nihilistic. It's easy to read more into their sound in the wake of vocalist Ian Curtis' suicide at age 23, but that dark claustrophobia was there throughout.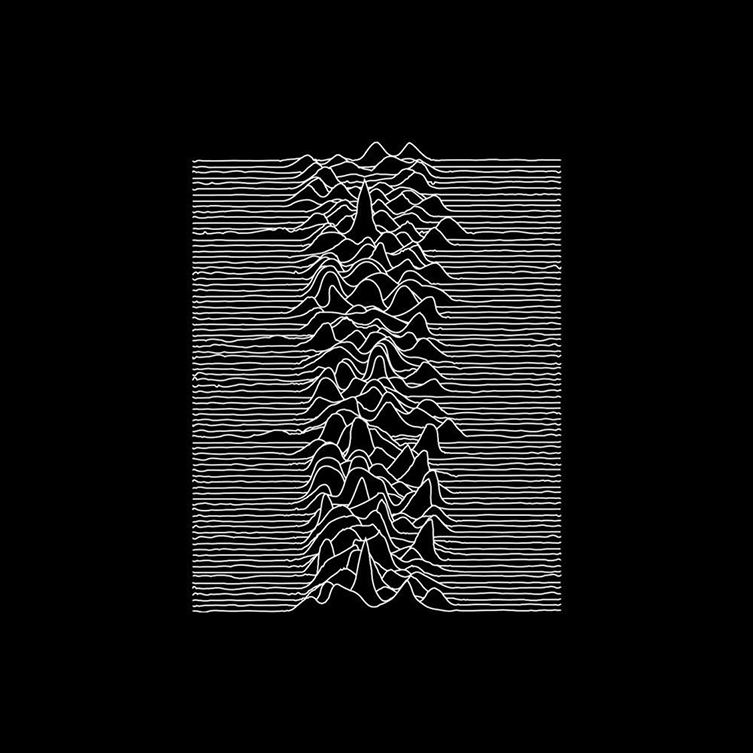 Unknown Pleasures' opaque, impenetrable sound on record was purposely different from how they sounded live. Hannett took advantage of the band's naiveté to push some truly ground-breaking sounds on them. 'They were a gift to a producer, because they didn't have a clue. They didn't argue." Nice! As a result, Hannett recorded gunshots, bottles smashing, elevator mechanisms whirrings, backwards guitar parts and even someone munching away on a packet of crisps!
The result of his peculiar practises is a spectral, subterranean record of particular beauty. After this came Goths, Bauhaus, U2, Interpol, and a culture for British guitar Rock forever changed.
NWA: Straight Outta Compton (1988)
The relevance of this record is obvious: hip-hop, 31 years later, sounds largely the same now as it did of Straight Outta Compton. We deliberated whether to include this record or Public Enemy's It Takes a Nation of Million to Hold Us Back, but even sonically, Dr Dre's production has seemingly forever cemented how hip-hop is going to sound. His production sound is what hip-hop sounds like today.
NWA were a controversial act, to say the least. These days, it can be difficult to separate the reality from the myth-making, given the legends that surround this seminal group. Certainly, they defined and popularised (though didn't invent) Gangsta rap, a subgenre of rap that told boastful tales of 'thug' life and violence. The record instantly became a hit, making starts of Eazy E, Dr Dre, Mc Ren and introducing the world to one of the world's most significant rappers, Ice Cube. Songs like the incendiary title track and the highly controversial F@%k Tha Police spelled out, in no uncertain terms, how they felt about the social situation they grew up in and experienced in Compton, a troubled area of Los Angeles.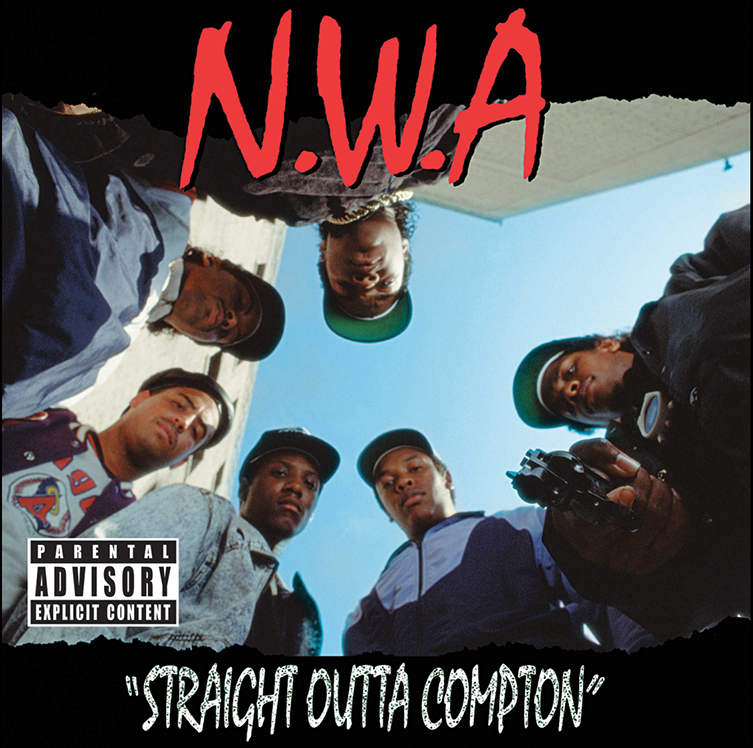 Straight Outta Compton introduced provocative songs about police brutality a good four years before the beating of Rodney King precipitated the LA riots in 1992. NWA were banned from playing at certain venues, and the FBI even sent a letter to the offices of their record company, expressing extreme displeasure at the content of their music. The letter was duly framed and mounted on the office wall.
NWA were ground-breaking for lots of reasons, but let's pick these ones: Dr Dre's genre-defining production, Ice Cube's peerless rapping ability (and lyrical flair) and Eazy E's status as a genuine gangster in a scene full of posers. NWA created a seismic shift which can still be felt today.
Rage Against the Machine: Rage Against the Machine (1992)
From the front cover onwards, you can tell that this is not a compromising record. The burning monk image says much about the political slant of Los Angeles' Rage Against the Machine, a band who combined Rock, Rap and politics like no band before.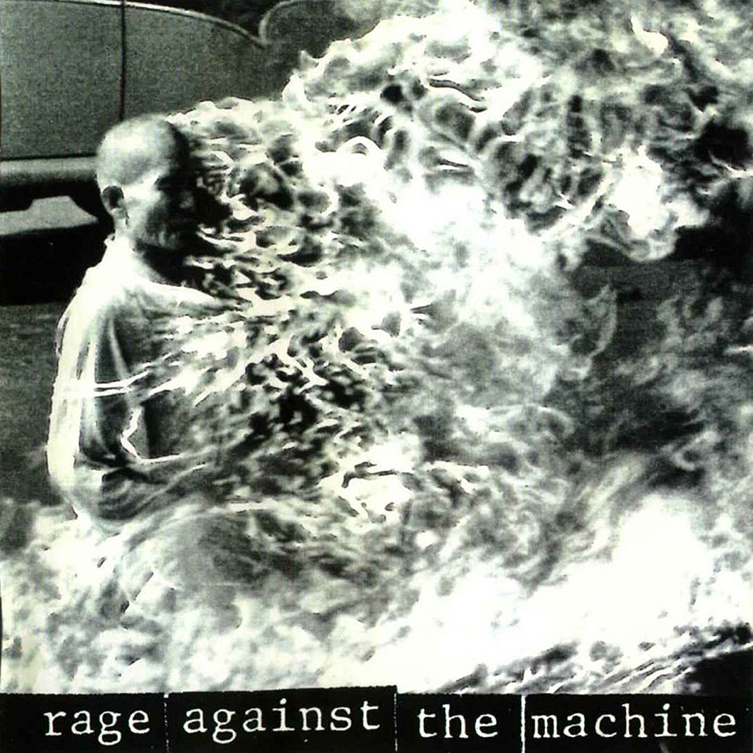 Rage's first album came out just after the madness of the LA riots and was as furious as the rioters. Civil rights issues were front and centre, racism was the hot topic and Rage, a band featuring several mixed-race musicians, were ready and more than capable to express their discontent.
Their anger, intelligence and energy almost burned up the record as song after song of charged, politically left-leaning points of view were bolted to funky riffs that were hewn from molten steel and galvanised in smoke. Rage took hip-hop's rhythms and message and combined them with Rock's subversive performance style, heavy dynamic and abrasive texture. Other bands like Faith No More and the Red Hot Chili Peppers had previously worked at bringing hip hop and rock together, but neither had managed to hit the bullseye so directly.
With Zack de La Rocha, nineties Rock had a true voice for the voiceless, an earnest and forthright lyricist with a charismatic and instantly distinctive vocal performance style. With Tom Morello, they had a guitarist who wanted to perform the job of hip-hop's DJ, making head-turningly un-guitarlike noises from his small collection of pedals. Morello's playing has since proved to be as influential as the 'guitar heroes' of old, though in a quite separate context.
Guitar music would never be the same.
Final Thoughts
What did you make of our list? Do you agree with most of our choices? Even looking at our own longlist, we're amazed at some of the stuff we had to leave out: no Led Zep, no Van Halen (ground-breaking guitar playing, maybe not ground-breaking songs...), no Nirvana (they would have made the list had it been slightly longer), no Bob Dylan, no Wu-Tang and so on. It's a tough call, but we did our best. It's actually good to realise how many awesomely game-changing albums exist!
Thanks for checking out our list of ground-breaking albums. They are neither a list of the best albums nor the most popular albums, but they've all changed music at large to one degree or another. If there are any albums on here that you've yet to hear, though, please take this as a personal recommendation to check them out: keep an open mind and enjoy the innovations!
Ray McClelland