Monster Sounds, Micro Budget
Published on 08 July 2019
In days of yore, Heavy Metal ferocity was achievable only with the largest earth-shattering valve amps, the most high-powered custom guitars and a cabinet full of glowing, blinking rack gear. Quality high gain tones were a considerable investment and trying to replicate them at home was a disappointingly thankless task. Such tone was only for the well-heeled pros. This is how things once were.
Oh, but how things have changed!
Today, we have the power. We have access to the biggest, filthiest, most spell-bindingly tone-some sounds ever, and at prices (and volume levels!) that are more than acceptable! This blog aims to show you some very affordable ways to achieve soul-crushing guitar tones without having to invest vast stacks of cash. We are looking at the affordable end of the market, choosing the equipment that provides the best high gain bang for the buck.
We'll take guitars, amps and pedals separately, and mention, particularly with the amps, whether we recommend these for home use or live performances. There is a lot of great gear out there at affordable prices, but this blog is aimed squarely are capturing monster Metal tones, so there will be no Squier Strats and Yamaha Pacificas here, great as they are!
In terms of tone, this blog is about Metal, all the Metal, and nothing but the Metal. We want great tone and we want it now! As cheap and effective as possible!
Metal Axes
Let's begin with the foremost part of the Metal armoury: the trusty axe. When it comes to Metal, it's also good to have a choice 'shape' guitar around since they obviously project more strength than 'standard' designs. Annoyingly, at the super-affordable end of the price range, extreme shapes are few and far between, so we have concentrated our sights on the guitars with the most 'Metal' attitude and sound. Pointy headstocks and aggressive inlays most definitely get bonus points!
Having said that, and before we look at individual guitars, it's worth noting that, if you have not yet purchased any guitar equipment at all, we recommend checking out the Epiphone PRO-1 Explorer Pack in Silverburst. You get it all: an amp, strap, gig bag tuner, picks...but best of all, the guitar itself is a pointy, completely Metal, Silverburst (the second most Metal colour after Black, naturally) Explorer-shaped guitar with plenty of sharp points! What better start could be made to playing the guitar than having this thing around your neck?!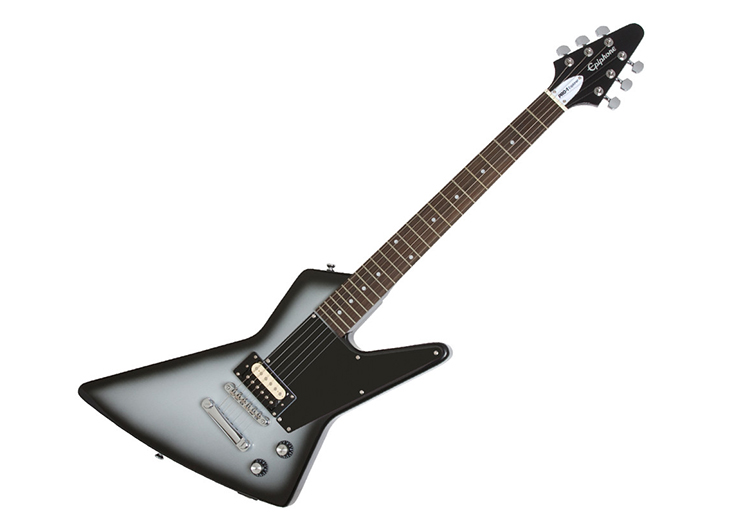 Jackson JS11 Dinky
First up for Metal axes is an incredibly affordable offering from the mighty stables of Jackson. Known as a shredder's brand, Jackson have one of the best reputations in the business, not to mention one of the most distinctive headstocks.
This Dinky model brings twin humbucker power (with ceramic magnets for a more 'aggro' sound), a vintage style tremolo and 22 jumbo frets on a 12" radius fingerboard. This means that the fingerboard is flatter than vintage-styled guitars and therefore easier to whip out face-melting solos on!
The value for money is tremendous with the Jackson JS11 Dinky. It's available in a choice of colours, should you decide to be bold and venture further than the requisite Black!

LTD EC-50
LTD is the more affordable younger sibling of ESP guitars. ESP are very much the 'on point' choice for today's professional mosher, with such mighty names as Metallica, Rammstein and Mastodon all signed up to the company's roster as endorsees.
Their most popular design by a country mile is the Eclipse, a singlecut style that looks classic but with some updates, notably a skinnier body and more overtly 'Rock' curves.
Happily, LTD offer an Eclipse model at a very attractive price. The EC-50 retains the updated body shape and 24 fret fingerboard of other Eclipses, keeping costs down with things like a bolted-on neck (as opposed to a more expensive glued-in 'set' neck join) and simplified decorations that eschew binding and fancy inlays. This is a striped-down, ready for battle Metal axe with a powerful sound, an eminently playable feel and a look that is very 'now'.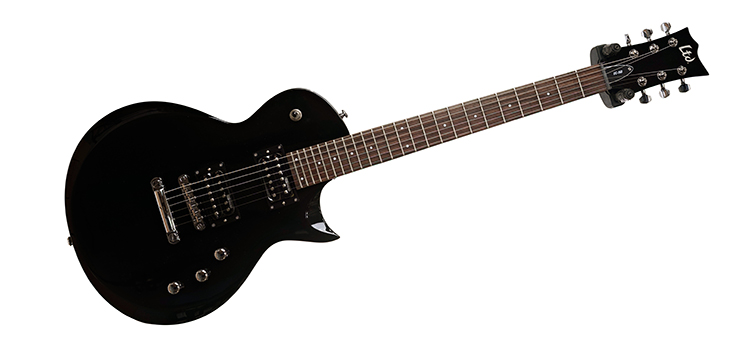 Ibanez GRG140
Ibanez, one of the titans of Metal guitar making, offer a GRG range of entry level guitars that still retain a high level of quality. Ibanez's RG series, based on Steve Vai's iconic JEM, are amongst the biggest selling guitar models in the world. These GRGs are made to a tighter budget but still impress with their sounds, feel and build quality.
We have chosen the versatile yet clearly hard-rocking GRG140 model for today's purposes. The GRG140 is a lot of guitar: you get a powerful humbucking pickup at the bridge, plus two single coil pickups, meaning you can select a wide range of diverse sounds to play with. This model has a tremolo bridge too, so you can spice up your solos with a little whammy bar action!

This GRG also has 24 frets and a flat, shred-friendly neck. Sharp horns and a pointed headstock mark this Ibanez out as a guitar for unleashing the fury! Choose from a range of finishes including Sunburst and Black.
All of these instruments will give you a full-throated, proper Metal sound. They are sturdy, good looking and excellent value. However, you may have your heart (and ears) set on the low down, deeply Rocking tones of a seven-string guitar. If so, you can still win! Check out this lovely model...
Ibanez GRG7221QA
From the same GRG range as our other Ibanez choice, we have this awesome seven string model too! It loses the tremolo in favour of a low B string. Your riffs will thunder like a juggernaut with this eminently accessible entry into the land of extended-range instruments. A pair of ceramic pickups bring the sonic brutality, whilst a printed Maple graphic on top of the poplar body gives the GRG7221QA an upmarket look.
Lots of modern heavy music uses 7, 8 and even 9 (!) string guitars. This is no longer a niche situation: it is part of the voice of modern Metal, so it's great to see brands like Ibanez understanding this and offering affordable instruments for players to cut their teeth on.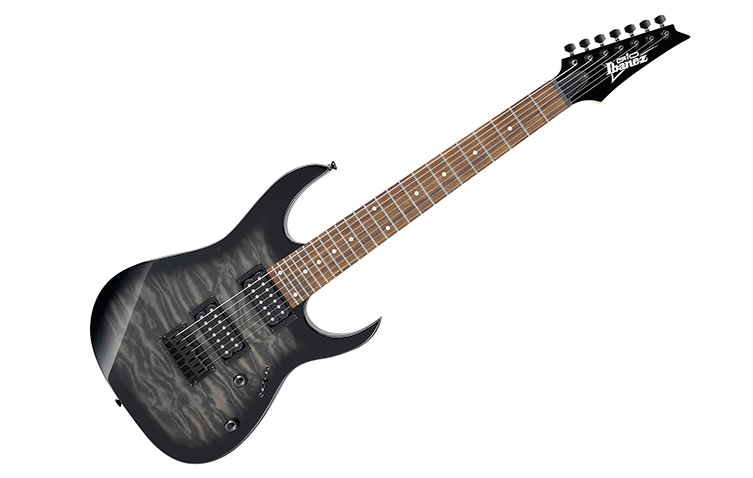 Amplifiers
Amps are really the pieces of equipment that will define your sound. Guitars are important, of course (it's all important), but think about this: Kirk Hammett is currently touring with Metallica and using Peter Green's famous '59 Les Paul Standard to play, well....Metallica tunes! This guitar is legendary among guitar circles for its distinct, pleasant, pretty tone. Kirk is blasting out Enter Sandman on this million-dollar, 60-year-old guitar (with comparatively 'weak' sounding PAF pickups that have 60-year-old magnets in them) and his tone is as huge and savage as it is when he plugs in his EMG-equipped signature ESP guitars. The amp, therefore, is doing the lion's share of the work when it comes to the production of actual tone. It's worth remembering!
So, we've looked at affordable amps for this blog and frankly, there are loads. This is a competitive area of the market. In addition, practise-sized amps have never been better in terms of making huge, high gain stack-like tones. All the major manufacturers make something suitable: Fender Mustang GT, Line 6 Spider V, Marshall MG and the rest will all effectively answer the mighty call of Metal. Each will still sound a little different, or offer different features, so we do recommend plugging into as many as you can get your hands on!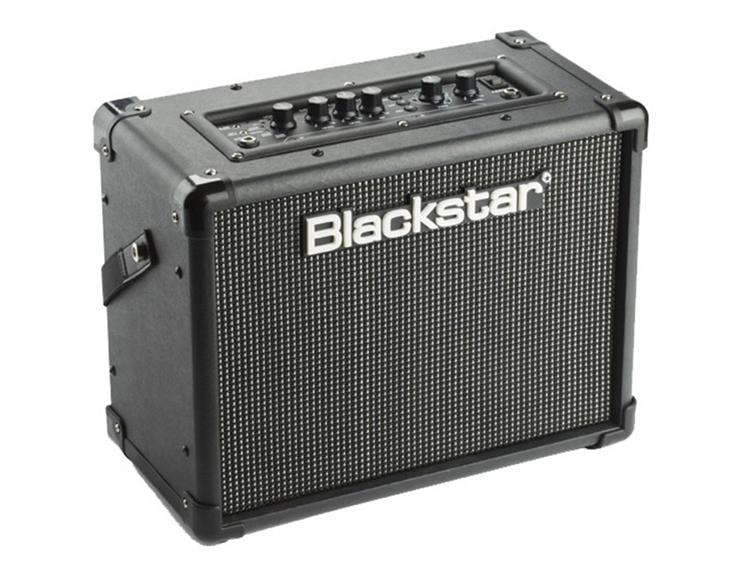 To grab one example, the Blackstar ID Core 20 V2 is a compact, efficient amp with a choice of great voices, a heap of FX built in and a unique ISF feature that blends your gain style between 'British' and 'American' tonalities. It's pretty amazing to experience how satisfying and authentic these sounds are, especially when you consider how quietly you can run the amp!
The above amps are all, with the exception of the Marshall, digital. It's horses for courses whether you go for digital or analogue (our position on it is that is simply doesn't matter, it's the sound that counts) but Orange also make a wonderful analogue amp in the form of the Orange Crush 20RT (with Black vinyl covering, of course). This amp is simple and deadly, bringing you no-nonsense tone in an old-school analog format.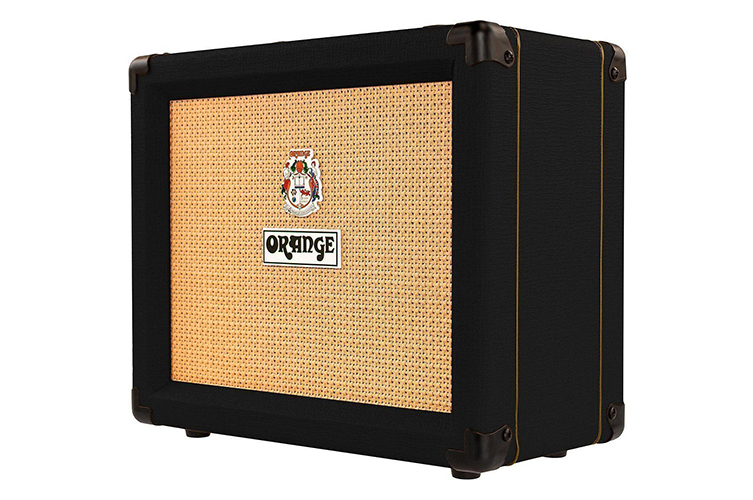 For gigging purposes, to paraphrase Chief Brodie from Jaws, you're gonna need a bigger amp. The greater the power, the better you'll tend to sound at loud volumes since the amp will not be running as hard. Valve amps work the opposite way, but they are a little beyond the 'affordable' scope of this blog, so let's focus on a great solid-state amp for gigging.
Fender's Champion 100 is a wonderful choice for the gigging Metaller on a budget. It's a large, two-speaker beast, with classic looks and 100 watts of power. The onboard distortion sounds are actually excellent, but we also advise trying this with the clean channel turned up to gig volume and a distortion pedal in front to bring the hurt!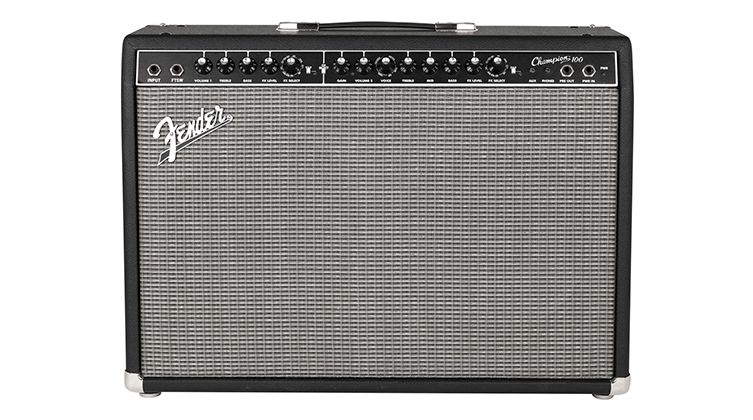 More of pedals in a sec, but it's worth remembering logistics when picking out gear for live use. The Fender Champion 100 is solid state (therefore you do not have to worry about valves blowing) and is light in weight, especially considering its relatively large size. It's a good, affordable amp and is a great base from which to add a few choice stomp boxes in order to stir up your tonal sauce.
We picked the Fender combo due to its power and price. Upping the budget brings you more choice from brands like Boss and Orange. Each of these companies provide solid state amplifiers with huge tones and plenty of voluminous heft for gig purposes. Have a look at the BOSS KTN-100 Katana for great sounds and excellent value.
Portable amps
So, we've considered practise amps and we've had a brief look at gig-sized combos. What about battery powered amps? Are there any small, truly-portable amps out there that will still bring Godzilla-sized gain tones?
Yes, of course there are! Battery powered amps have come on leaps and bounds in recent years. It's now an expected thing that these diminutive combos sound excellent. There are many uses for battery powered amps: busking is the obvious one, but how about bringing your electric guitar out into the garden on a nice day? Also, travelling musicians can play away on a tour bus without needing to worry about mains power. Some people even keep a battery powered amp in their car boot for lunch-break practise sessions!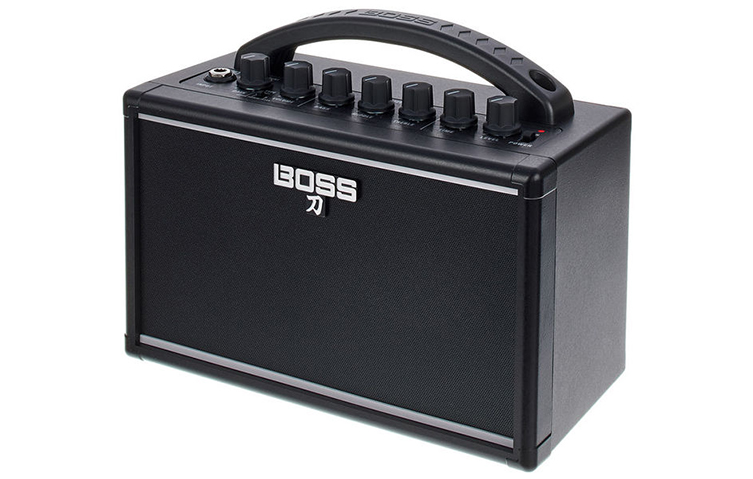 If this sounds like fun to you, here are a few models to check out.
The Boss Katana Mini is an impressive little box with a highly satisfying high gain 'brown' sound. An added delay effect brings dimension to your sound.
Blackstar's Fly 3 is another tiny battery powered combo with a very mature, full-throated high gain voice.
Check out Yamaha's THR5A for a distinctive and stylish battery powered map bearing multiple amp models and a selection of FX. These amps are serious!
Other battery powered maps are out there, but larger models tend to veer towards busking amps, with a correspondingly higher power rating and price. The above-mentioned amps will all give you serious gain at low volumes, low prices, and all in small boxes that do not require mains power!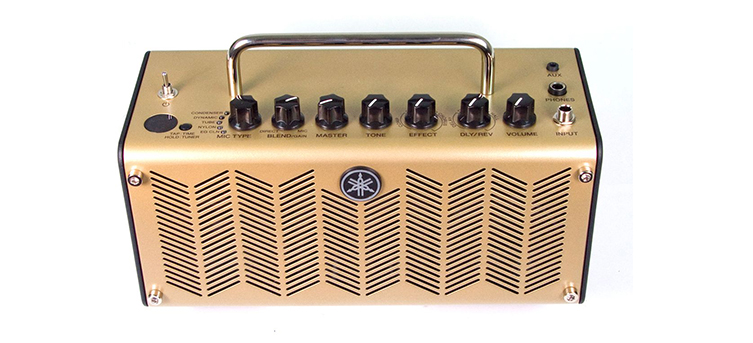 Hell Raising Foot-Stompers
Effects pedals are the single easiest way to drastically change your sound. Putting a distortion pedal in between your guitar and amp is one of the most fun things you can do, too! If you are already set up with an electric guitar and an amp, choosing a high gain distortion pedal is the route for you.
We've spoken in this blog of appropriate guitar models and amp types to steer towards in order to achieve maximum heaviness with minimal cash. The fact is, you can get some excellent results from whichever guitar & amp you currently have, no matter how 'metal' or otherwise it may be. Adding a pedal may be all you need!
Distortion pedals will transform your sound completely: distortion clips your sound (it 'overdrives' your amp's input section with too much volume, to put it rather prosaically), and heavy distortion does tend to mask the inherent differences of guitar models to a degree, not to mention compressing the dynamic range. In other words, with a heavy distortion pedal in your set up, your guitar choice doesn't hugely affect the outcome. Certain gear will always give you an advantage (active pickups, Mahogany body etc etc) but you'll be within throwing range of your goals!
So, what distortion pedals should you choose? There's an unbelievable amount of dirt pedals out there, and some of them cost as much (or more) than a guitar. For the purpose of this blog, we've selected a few ferocious beasties from the most affordable end of the price spectrum, and of course from the heaviest end of the sonic spectrum!
TC Electronic recently released a whole selection of pedals with metal chassis, true-bypass switches and great sounds. The best part? The price! These are seriously affordable! They come in all flavours, but we want to tell you about two in particular: the Eye Master and the Fangs.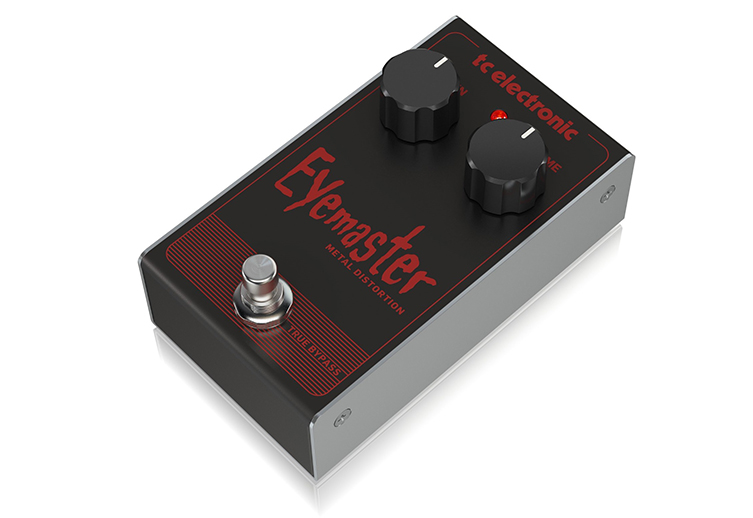 The Eye Master is a very faithful recreation of a famous discontinued distortion pedal from a certain massive effects manufacturer. It's the twisted, gnarly sound of Black Metal and man, this thing is angry. The TC Electronic Eye Master is one of those pedals you simply turn up and get blasting on! There are no EQ controls, just gain and volume. It's not pretty but it was not designed to be! It's devastating and its distinctive. Try it: it may be the exact sound you're looking for, especially of you like more extreme, Nordic metal.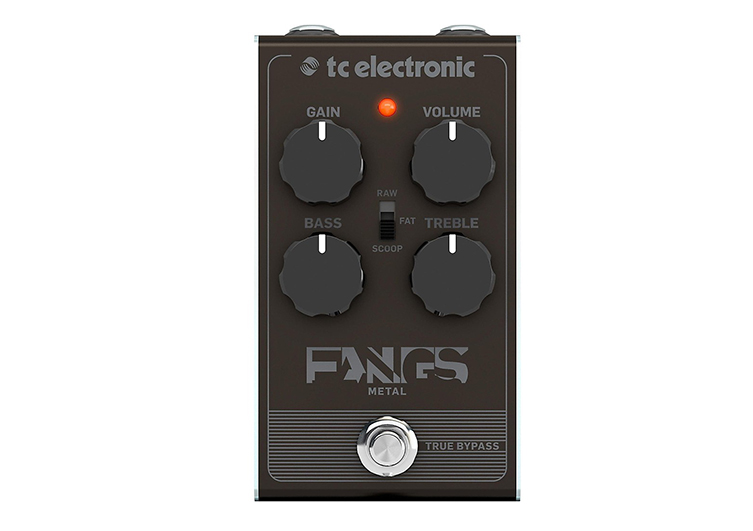 The TC Electronic Fangs is less a remake of a certain famous 'zone of metal' pedal as it is a reimagined take on its general sound. The Fangs is a classic high gain pedal, if we can use the term 'classic' here! It's filthy and full of gain, but in a fatter, slightly more 'pleasant' (again, that isn't the term, but we think you'll understand!) way. Unlike the Eye Master, Fangs has a bunch of controls so you can dial in different EQ levels to suit the particular flavour of heavy that you have in your mind's eye.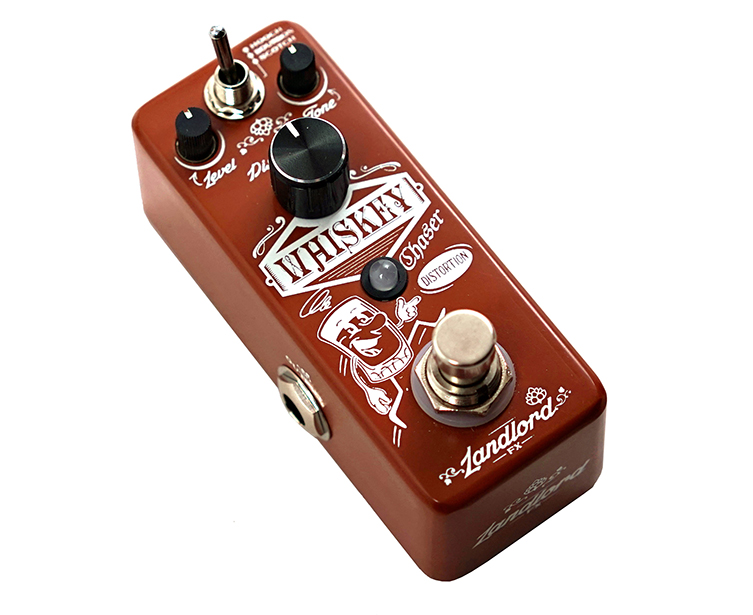 Landlord FX have a strong selection of distortion pedals on offer too. Our choice is the Whiskey Chaser, with its confident, bold distortion and three-way toggle switch for slight alterations of its EQ. The Whiskey Chaser works well for both rhythm and lead sounds.
In addition to single effect pedals, there are a number of cost-effective multi-FX units that will give you everything you need for monster metal plus a whole lot more besides! These units are available at all price points, and we really mean that!
To illustrate this, let us take a look at the Zoom G1ON. This tasty little box redefines the very notion of 'value for money'. Now, Zoom have always been genuine innovators within the realms of budget FX, but this is an incredible buy for all guitarists with a light wallet! You get, for significantly less than £50, SEVENTY FIVE effects to play with! This includes distortions of all types, modulations, delays, reverbs, compressor, even amp models and a looper! The looper even has automatic quantisation to nudge your looped riffs into perfect time! AND there are built-in rhythms!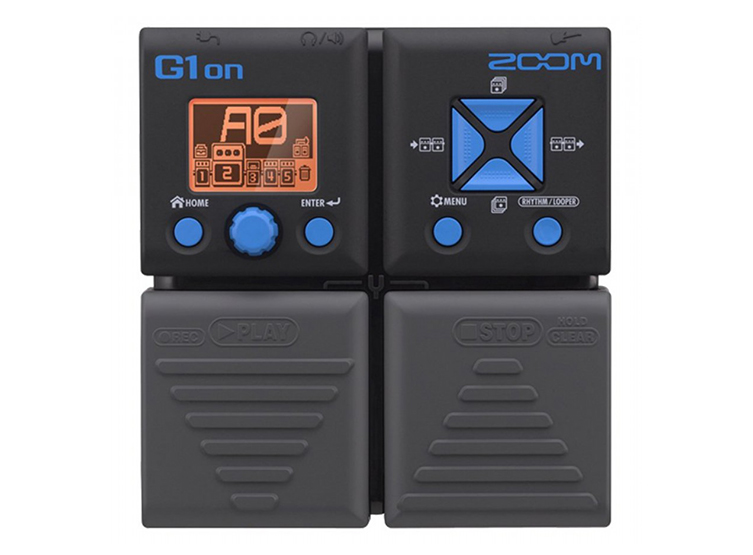 What kind of parallel universe is this?
Zoom's FX are more than good enough for the needs of most bedroom players, so you will not be tolerating below-par effects. The G1ON will run on batteries or mains power (you'll need to buy an adapter but that's hardly a complaint at this price!) and, if you feel the need for an expression pedal, simply opt for the G1XON model: it's less than twenty quid dearer and really opens up the sounds.
Other affordable FX are certainly available, but nothing really comes close to the absurdly good value of these Zoom units.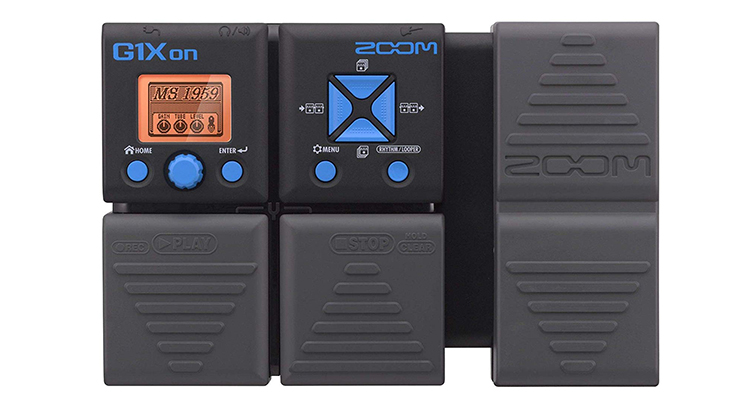 Final Thoughts
These have been our ideas and recommendations for achieving titanically heavy guitar tones on a dinghy-sized budget. We think each of these guitars, amps and FX will be a useful tool in helping you enjoy the kind of well-produced heaviness that most guitarists crave at some point. More importantly, these products were all selected for their affordability and reliability. This is all good stuff that should last if you look after it, and none of it'll break the bank.
The road to your own personal tone is a long, nay, never-ending one. It's part of the fun! All of this equipment is available from our website and indeed from our guitarguitar stores. We are here to put you on the right path, whatever that path you choose that to be! We want you to feel good about the equipment you buy: we want you to really enjoy using it and we want to see you next time for your next step in the never-ending quest for perfect tone!
Good luck, have a great time and thanks for reading. We'll see you next time.
Ray McClelland