Events: Lari Basilio Clinic
Published on 26 August 2019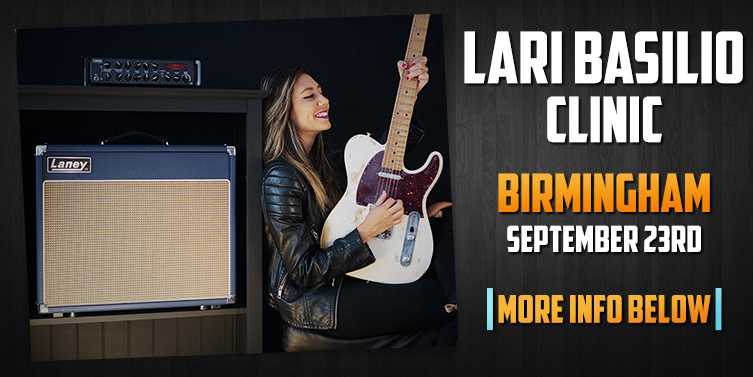 Hailing from Brazil and with a unique and instantly recognisable style of playing, Lari Basilio is a favourite of ours at guitarguitar. We see plenty of guitarists who can melt faces with their lightning-fast licks but it's far rarer to find one who has the ability to turn that into something soulful, melodic and beautiful. Lari is an absolute master of this, laying down seemingly endless emotive runs which are nothing short of fascinating. Opening up for guitar royalty such as Paul Gilbert and Andy Timmons, playing festivals worldwide and even jamming with Steve Vai, she just keeps getting better and we've been watching with awe as her sound continues to grow and develop. Also a proud Laney artist, her tone is as impeccable as her playing, so when we got the opportunity to invite her along to one of our stores we got pretty excited...

On the 23rd of September, we're very pleased to share that Lari Basilio is joining us in Birmingham for a clinic in association with Laney! We're over the moon to have the chance to welcome such a talented player to our store and would love for you to come along! Lari will be taking questions, running through some of her techniques, playing us a few tracks and chatting about all things Laney. We see her as one of the most captivating guitarists in the game right now so we'd thoroughly recommend stopping by and geeking out with us! If you're in the market for a new amp or guitar, this is the perfect chance to get clued up on all of the latest gear and learn some new tricks while you're at it. Book your place now!

Click here to book your FREE space.

Want a taste of what you're in store for? Check out Lari's incredible playing below!