Fender Week: Alternative Legends of Fender
Published on 31 July 2019
Recently we gave you our run down on our Legends of Fender: those megastars who live up in the stratosphere, raining down beautiful music and using Fenders largely to do that. We included many of your favourites, we missed some of your other favourites, but we made a point of separating the blatant 'household names' that even your Gran would know, from more contemporary or perhaps 'Alternative' Fender stars.
Yes, the reasoning is shaky but stick with us! Today we are moving the lens of our large and intimidating magnifying glass towards those special artists whom many consider to be legends but are perhaps not 'Eric Clapton' levels of famous. We think these artists are all exceptional and will stand the test of time. Many already have, frankly, but their counterculture ethos (or outright anti 'guitar hero' stance) has made them a more appropriate choice for this blog.
Kurt Cobain perhaps makes more sense rubbing shoulders with Billy Corgan than he does with Yngwie Malmsteen, if you get us.
So, here, in no particular order, is our run down of our 'Alternative Legends of Fender'...
Anna Calvi
Bringing an epic sense of grandeur and romance to her music, Londoner Anna Calvi is one of the most astonishing and criminally overlooked guitarists of our generation. Armed with a battered Sunburst Telecaster and a chiming Vox AC30, Calvi plays exotic and passionate guitar parts, fuelled as much by Ennio Morricone as by Jeff Buckley (more of whom later...).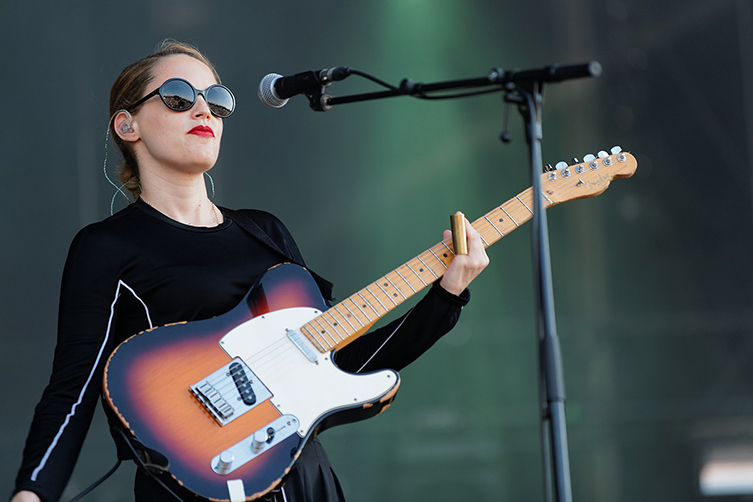 Calvi is adept at making 'moments' with her guitars: exciting flashes of energy and drama that serve to heighten the excitement of her songs. She tends to keep her guitar sounds on the clean side, which as we know gives her no place to hide. It's a mark of real confidence and skill to play at this level with no 'cushioning' from heavy gain. To hear her superlative playing is quite a thrill: in the context of her cinematic music and showstopping voice, her guitar punctuates brilliantly.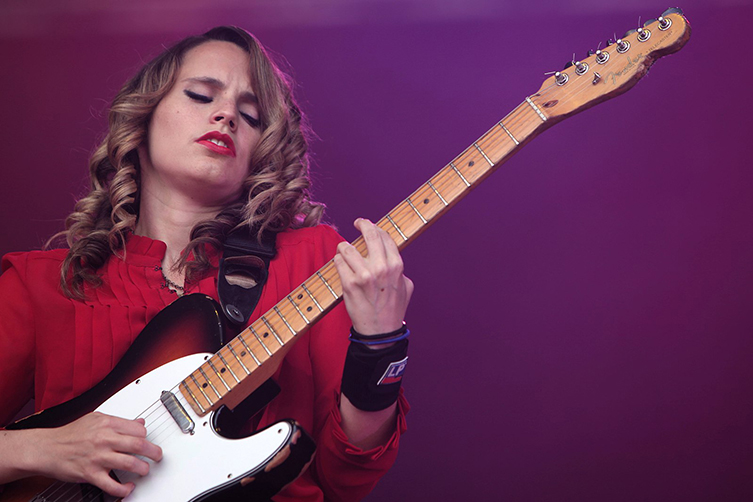 Each of her three records have been nominated for the Mercury prize, so if you have not yet cast your ear to Anna Calvi, now is the time to catch up on what you've been missing out on.
Kurt Cobain
Kurt has long since become a counterculture icon, but it's easy to overlook how bold and singular his playing was. Clearly not interested in shredding, Cobain's approach to guitar playing blended simplicity, directness and dynamic impact, with a good measure of atonal texture. In Bloom, from the immortal Nevermind album, is a great overview of Kurt's playing. The chord choices are very unusual, the sound is crushing and his solo is a determined strangling of action, noise and thought process that serves the song perfectly.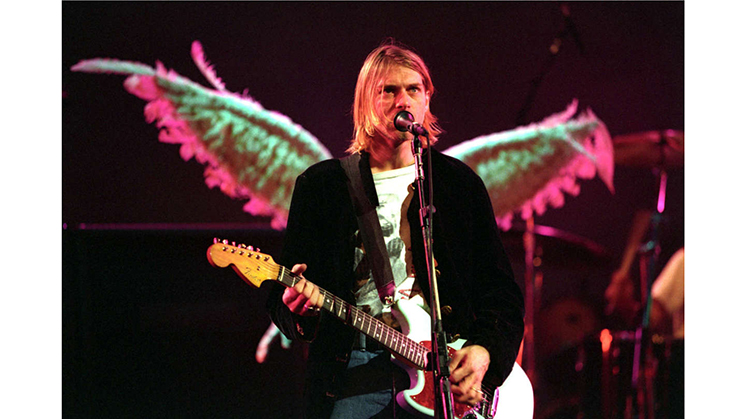 In his own way, Cobain was as bold and renegade in his playing as someone like Robert Fripp: both favoured hazard and repetition in their playing, along with a preference for unorthodox tones. They could hardly be more different as players, but their intentions were remarkably similar.

Kurt, a lefty, liked to say that he'd play any left-handed guitars we could get a hold of, but evidence suggests he preferred Strats and Jaguars, often swapping out the single coil pickups for DiMarzio humbuckers. His famed 'Jagstang' model, designed by literally cutting pictures of a Mustang and Jaguar in half and swapping them about, was a curiosity that Fender briefly brought to fruition in the 90s after Kurt's death. Since then, the company have released several Cobain-related offset guitars, including the current model Kurt Cobain Jaguar, which of course is available left-handed!
Johnny Marr
Another influential fan of the Fender offset style is Smiths guitarist Johnny Marr. For decades, Marr has been the epitome of interesting, inventive and tasteful guitar playing. Even those who find Morrissey 'a bit much' can generally find lots to love in Marr's inspired and musical playing.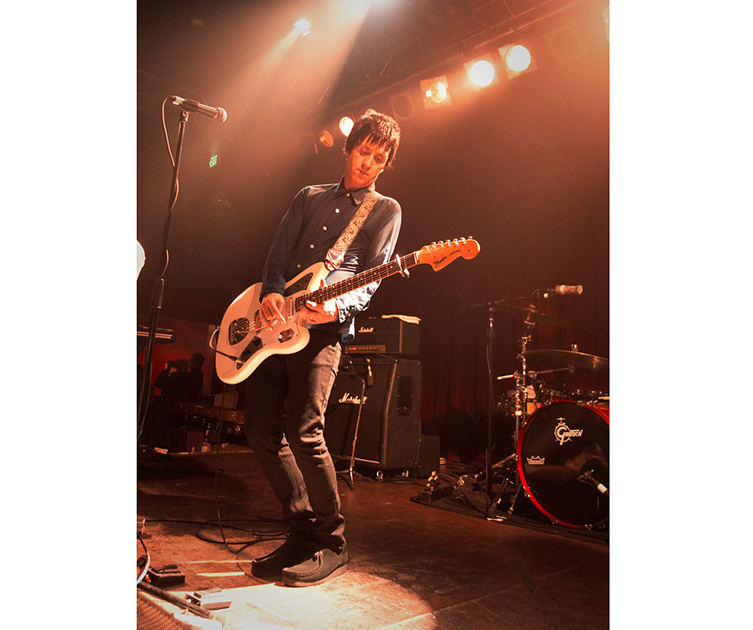 Throughout his early career, Marr made use of a great many guitar models, but for the last decade or so, he has been a loyal convert to the Fender Jaguar. A divisive guitar for some players, the short scale Jaguar was deliberately chosen by Marr in order to shape his playing away from self-indulgence. This is a rare quality in a guitarist!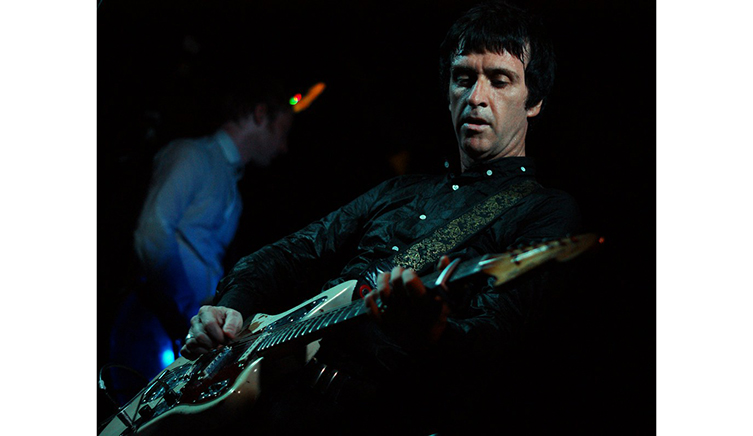 The Fender Johnny Marr signature Jaguar, a subtly modded version of the classic offset, is reportedly Fender's best-selling Jaguar model!
Since leaving the Smiths, Marr has played with a diverse range of acts including the Cribs and Hans Zimmer! Marr is truly an Indie Renaissance Man.
Jeff Buckley
Jeff Buckley, were he alive today, would surely be a bona fide superstar. His music was inventive, melodic and fresh. His voice was from another world, full of expression and emotion. On top of that, his Musician's Institute-schooled guitar skills brought some creative and unusual arpeggios, chord voices and time signatures to music that was far more complicated than it sounded.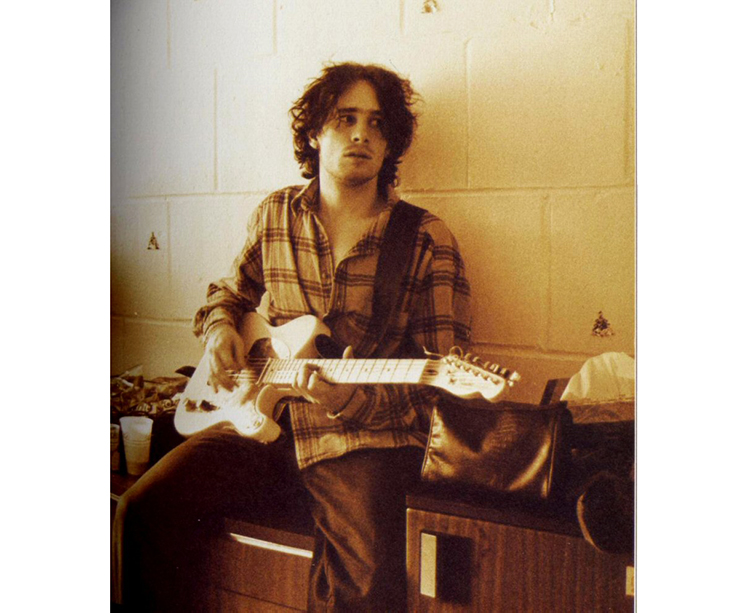 Buckley favoured a 1983 American Standard Blonde Telecaster (which he never actually owned: it was borrowed long-term from a very understanding friend!) which he plugged into an assortment of valve combos, including a Fender Vibroverb and a Mesa Boogie Trem-o-verb.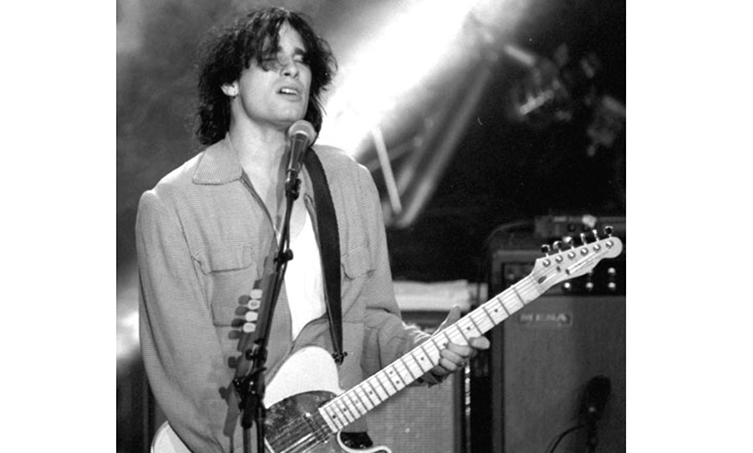 Favouring a stunning clean valve tone with lots of reverb, Buckley's playing shone with creativity and dynamic content. His influence is clear on players like Anna Calvi today. We can only speculate on where he might have taken his music later in life, but what he did leave behind is timeless, mercurial and quite beautiful.
John Frusciante
Never fond of the limelight, John Frusciante is, never the less, one of the most influential guitarists of the last few decades. His blend of funk, melody and chordal invention drove his band the Red Hot Chili Peppers to greater heights than they'd ever reached, with albums like Californication and By the Way becoming instant classics.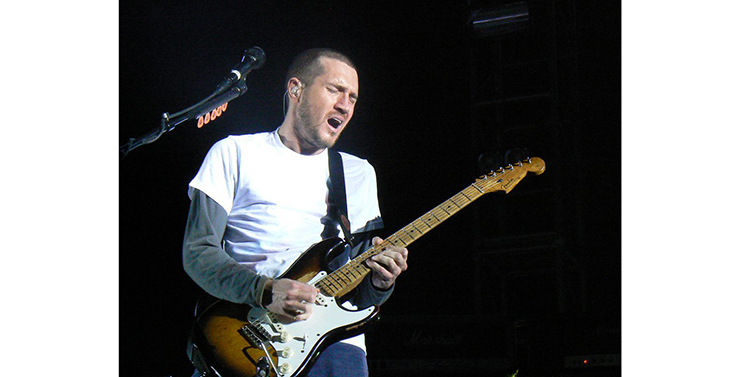 Frusicante used a few different instruments during his two tenures with the Chilis, but the most visible two are surely his heavily worn '62 Stratocaster and his bound-edge '65 Tele, as used to great effect in the 'Live Without a Map' performance.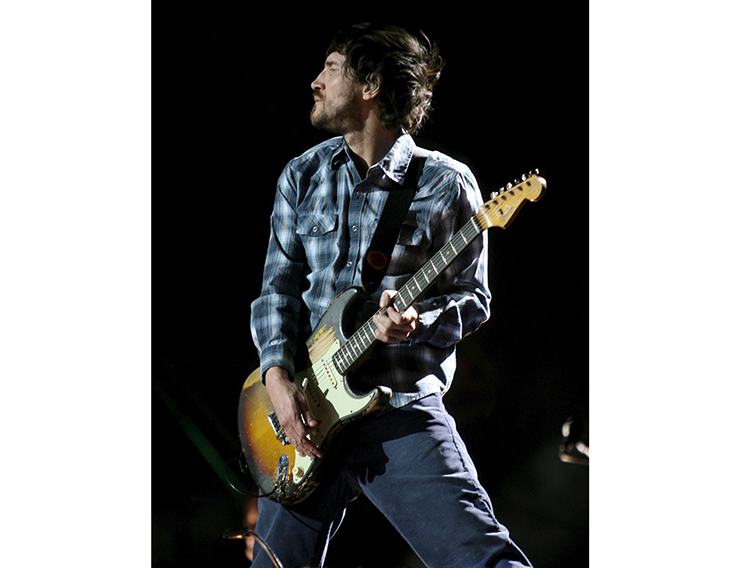 Blending perfectly with 'lead bassist' Flea, Frusciante's attitude to guitar playing was to play rhythm first, which he excels at, but also to fully embrace the power of a great guitar solo. His diverse talents can be heard by checking out his bottleneck slide leads on Scar Tissue, and his epic long-form solos on live versions of Dani California and Parallel Universe.
Billy Corgan
The Smashing Pumpkins stood out like a sore thumb in the musical climate of the 90s, for all the right reasons. Grand, sweeping songs with huge dynamics, tons of melody and an ear for dramatic sounds, the Pumpkins sounded like ten of your favourite bands all at once, and none of them at the same time.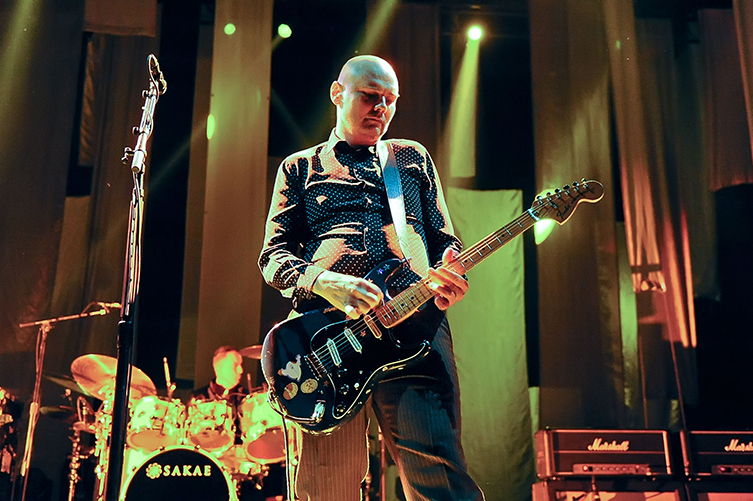 Head Pumpkin Billy Corgan shares guitar duties with James Iha and Jeff Schroeder, and whilst the solos are shared, it's Corgan's that bristle and sear with life and expression. Whether it's on the heavily effected, jet-engine solo on Cherub Rock, or the viciously brutal atonality of An Ode to No One, Corgan's unique guitar voice hold authority like no one else's.
Billy is very much a Strat guy. He favours '57 reissues, often loaded with Lace Sensor pickups, to give him the flexibility he requires to play the beautiful-to-bludgeoning sounds of the Pumpkins' most uncompromising material. Later on in his career, he replaced the Lace Sensors with his own signature pickups from DiMarzio. A signature Reverend model is his main squeeze today, but those glorious Strats make appearances at every single Smashing Pumpkins gig to this day.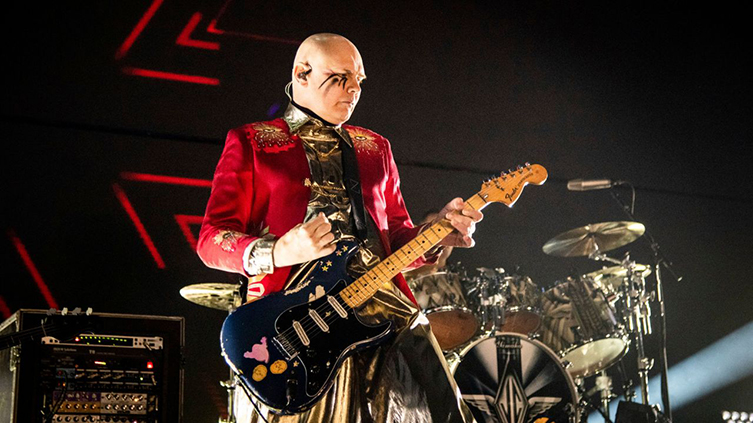 In an era that sneered at ambition and virtuosity, Corgan sneered back and destroyed the naysayers with highly articulate, wholly effective playing. He's an immense talent who deserves to be mentioned amongst the very best.
Jonny Greenwood
Radiohead's resident genius-savant Jonny Greenwood is almost the definition of an iconoclastic guitarist. The great early story of his attitude to music can be expressed in the 'Creep' anecdote. Seemingly unimpressed with the song (which became pretty much their best known song for years), Greenwood's contribution to the writing of it was to add a series of loud, obnoxious, crunchy, muted stabs at his guitar strings directly before the chorus. He did this in defiant protest at the song, in order to sabotage it! Unfortunately for him, the band (and everyone else who hears it) thought it was the best part of the entire tune!
This attitude has served him well. Unconcerned with guitar hero moments (even though he's had his fair share of them), his twisted, demented guitar parts seem to come from a totally 'other' place. It is very difficult to point to any obvious guitar influences for Greenwood. Spotting his influence in other players, though, is pretty easy, though we will decline from naming any names. Suffice to say that Greenwood's style, sound and attitude have had a lasting and quite seismic effect on other Rock guitar players.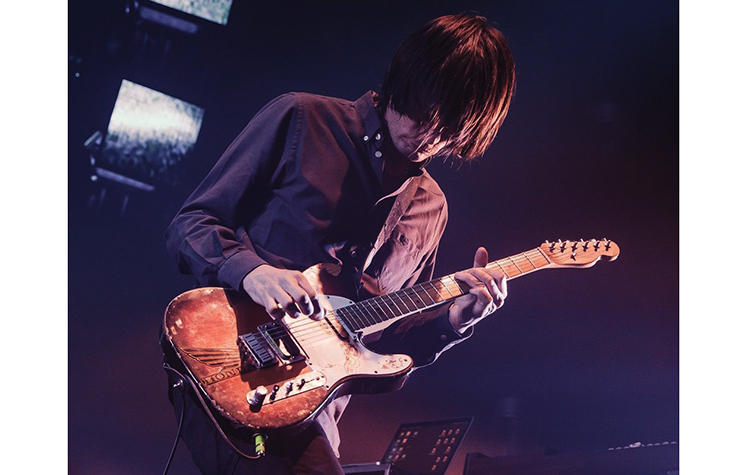 His main instrument throughout Radiohead's career has been a Fender USA Telecaster Plus, finished in Tobacco Burst. He has actually owned three of these, with others sadly being stolen. Each has been armed with three Lace Sensor pickups, with two arranged as a bridge humbucker. The coil split switch has been changed out for a kill switch. Other modifications (apart from stickers and damage) include the removal of the volume knob (the pot remains) and pickup selector switch (replaced by a piece of tape) and, most inventively, a ball-end from a guitar string, which is screwed into the guitar just below the neck in order to let Jonny pull his high E string literally off the neck into mid-air for some ultra-squeaky sounds!
Iconoclastic is not the word.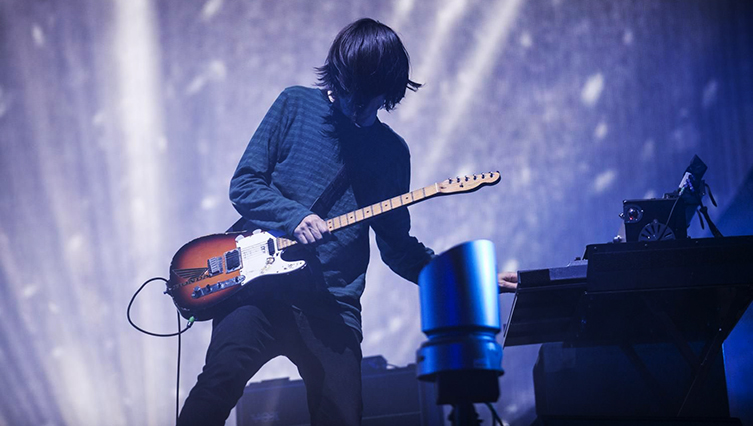 We could fill a blog with Greenwood's unorthodox methods for achieving sounds. Instead, we'll summarise by saying he's a man who follows his intuition and has an effectively inquisitive mind, unhampered by expectations or baggage of what has come before. Who else would think to use software like Max/MSP to build a random glitch generator patch to run their guitar through? Check out the results below...
PJ Harvey
Polly Jean Harvey is one of the UK's most revered songwriters and performers. Her creativity has always followed a non-linear path, taking in myriad genres and influences. Centre to it all has been a strong, and somewhat internal, songwriting process:
"I'm not particularly a musician because I think a large amount of the work actually goes on in my head more than anything else, and I almost use instruments just as tools in order to bring the song to fruition. The song is much more to do with the thought that's gone behind it, the words I've slowly collected, the atmosphere and visuals that I have. Songs are very visual for me, almost like little films that I see, and characters that I see in them. I want to make this atmosphere happen; I'm very filmic in that way. And so yeah, I think I am a songwriter in that sense".
She's modest! Harvey can play several instruments but tends to write on electric guitar. Each release tends to have a quite distinct sound from that which appeared previously.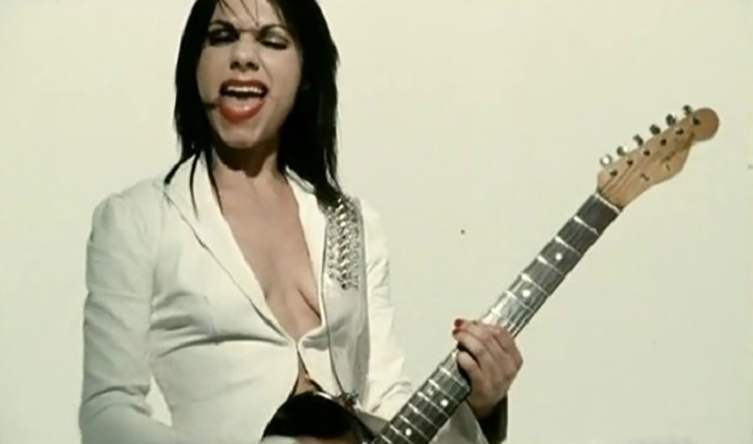 Harvey's favourite guitar seems to be a Black Fender Telecaster with a Rosewood neck, an appropriate 'blank canvas' guitar with a sound that can be moulded and shaped to the needs of the player.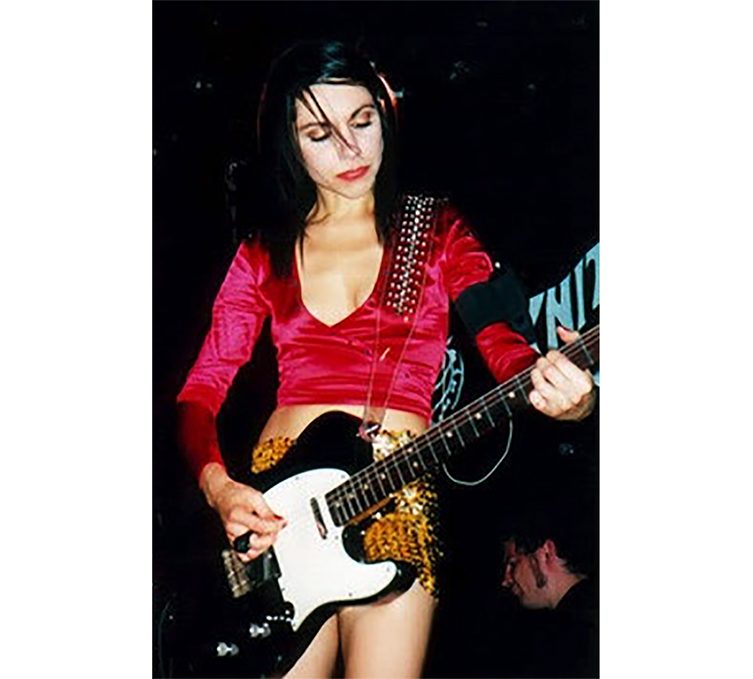 A true artist, Harvey is as likely to pick up an Autoharp as she is her Tele. Whatever she chooses to write on though, the results are always worth paying attention to.
Lee Ranaldo & Thurston Moore
Sonic Youth's mad professors of the atonal are grouped together here since their style is very intertwined. It would be difficult to begin paring them apart, such is the combined effect of their inventive sonic arsenal.

Sonic Youth are one of the most name-checked bands around, especially if one is looking to accrue a little bit of hipster credibility. If it's perhaps fair to say that their songs are not necessarily immortal classics, the sheer sound certainly is. Guitarists Ranaldo and Moore are able to coax wild hurricanes of sound from their specially tuned, heavily modified guitars, bringing the art of reckless abandon to heel with deliberately experimental styles.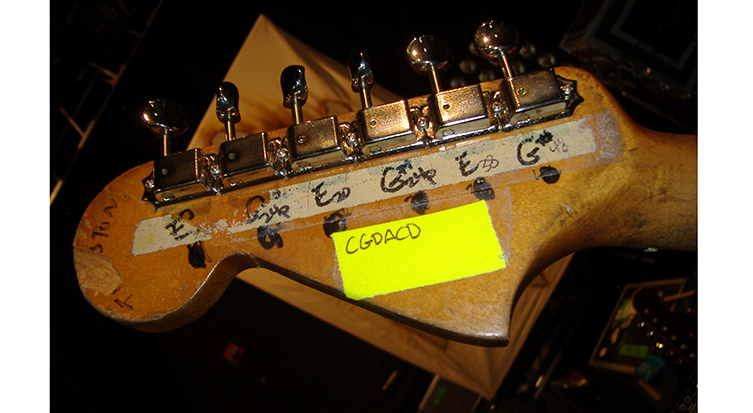 Both Moore and Ranaldo are fans of Fender's offset guitars, particularly Jazzmasters. This was actually because such guitars were bewilderingly unpopular in 80s New York, and could therefore be had from pawn shops for very little cash. The pair both experiemented with original tunings, and needed a volume of cheaply available guitars to operate them on. The idiosyncrasies of Jazzmaster, Jaguar and Mustang circuits and switching were just icing on the cake for this creative duo.
Offset Fenders, fuzz pedals, unusual tunings, attitude and volume. Sorted.
Micheal League
Snarky Puppy's bassist and leader is fast becoming an important figure in modern music. Despite Snarky Puppy being a jazzy, jam-style band (commercial suicide, you'd think), they have built up a significant fan base across the world. Arduous touring and 13 albums in 14 years will do that!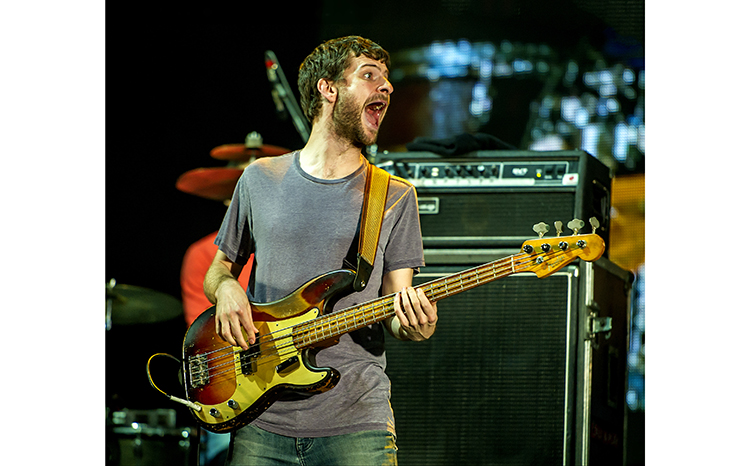 League is the band's de facto leader, supplying much of the material and directing the band to its goals. This skill has also brought League into the touring band of none other than David Crosby! As Musical Director!
Not bad. Also, Michael League has taken up production for a number of Folk-style bands and is busy with both Snarky Puppy and his other full-time band, Bokanté. League is a P-bass man, favouring a vintage '59 Sunburst model and a mid-70s blonde.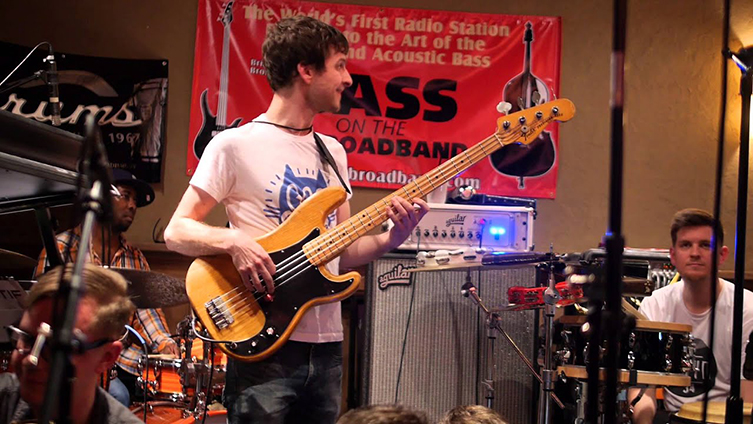 John 5
Top shredder, horror fan and all-round decent guy John 5 is mad about Telecasters. The Rob Zombie sideman is never seen without one by his side, whether it's a metallic gold model, one with strobe lights or a hollow, see-through Tele with glowing gunge floating around inside!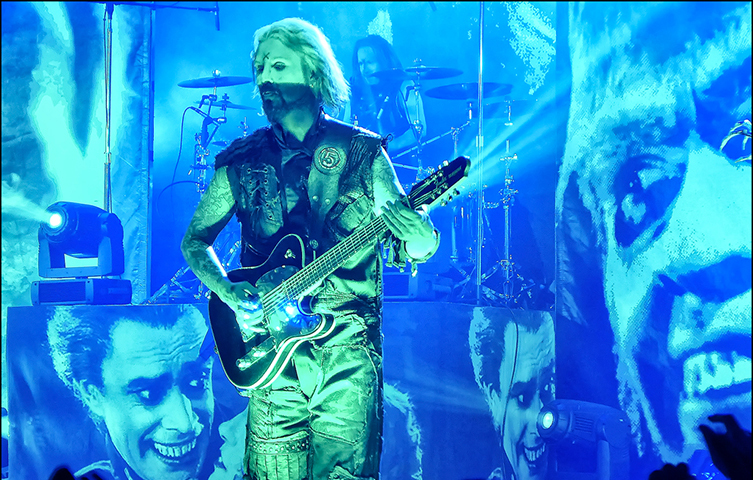 John 5 (real name John Lowery) came to prominence with the Master of Shock himself, Marilyn Manson, before teaming up for a fruitful and long-serving (it's been well over a decade and counting) collaboration with Rob. He's the perfect fit for Zombie's gram-trash version of Hillbilly Americana and ghost-train horror.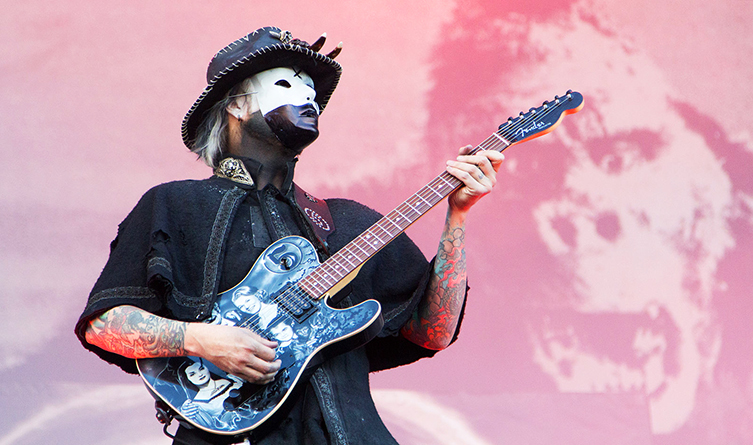 John is an epic player, a great writer, and owns a Telecaster from every single year of production.
Now that is dedication.
Final Thoughts
So, that is our list of Alternative heroes and heroines of Fender. These people are legitimately notable, especially to audiences who didn't grow up with Hank and Ritchie! There's a lot of diversity in there, which is how it should be.
What do think of this list? Were there any glaring omissions? Apart from the guys in Pearl Jam (D'oh!)? Have we given anyone a place here who perhaps didn't deserve it? We don't think so, but we'll be happy to hear your opinions!
What's important, of course, is the amount of incredible music we all have available to listen to. It sprawls out it all directions, throughout time, geography, scenes and fashions. The one thing that remains constant is the electric guitar and bass. Fender are clearly central to this. Long may it continue!
Until next time.
Ray McClelland