Gigging Week: Live Performance Q&A Sessions
Published on 05 August 2019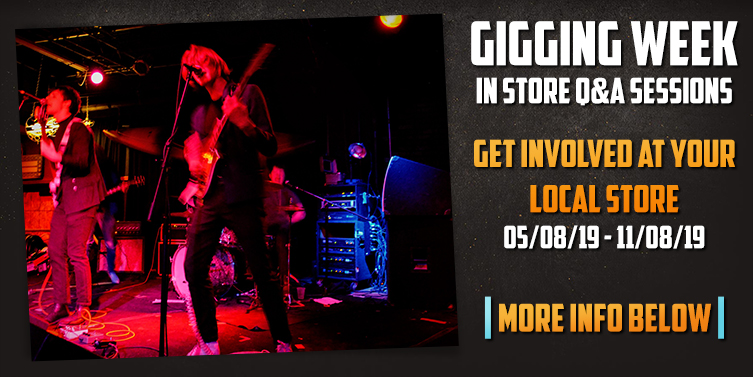 So, it's gigging week at guitarguitar and aside from giving away loads of awesome prizes to keep you and your band rocking, we want to give you some advice and guidance before you embark on the treacherous journey that is playing live. Gigging is a tricky business and while we know that loads of you guys are phenomenal players, sometimes making the leap from the rehearsal room to the stage can be pretty daunting. Almost every guitarist has to deal with this learning curve at one point or another and we figured that since our team have years of experience in playing live, we ought to do our bit to help out! Read on to find out how you can become a master of the stage...

All of this week, our staff are going to be spending time chatting with you about all things gigging. With a wealth of experience in performing and playing guitar live, in particular, they really know their stuff and will be happy to impart their knowledge on you worthy rockers! If you've been struggling with any aspect of playing in front of an audience, whether that's nailing the perfect tone, setting up your amp or pedalboard, using modelling gear, dealing with venue or stage limitations, or finding that holy grail guitar to gig with, we can help.
We can't wait to hear all of your weird and wonderful questions so, if you feel like it's time to unleash your sound to the world, have been having difficulty with something when you play live, or simply fancy getting some top tips then don't miss your chance to pick our brains and take your next performance up a notch!