Gigging Week: Iconic Venues Past to Present
Published on 06 August 2019
How important is a venue?
Surely if a band is good, the room doesn't matter?
We beg to differ. In our experience, a great location can be absolutely instrumental (sorry) in elevating a musical performance from good to great. Your memories of the show will include the surroundings, the ambience, so venue choice plays a large part in the 'narrative' of an evening.
We've lost count of the amount of times we've seen a band play multiple times in different venues, giving 100% on each occasion, and the night has been a wildly different experience given the context of the surroundings. And it isn't always a rule that small 'n' sweaty clubs are the best: we've witnessed some incredible, unforgettable shows in the largest possible venues, too. Some bands need bigger places than others, that's a fact!
For today's article, we've rounded up some of the more significant venues that are dotted around the musical landscape. Small, large, historic, up-and-coming, currently in use or sadly long gone. Each of these places has put itself on the map for musicians of all types.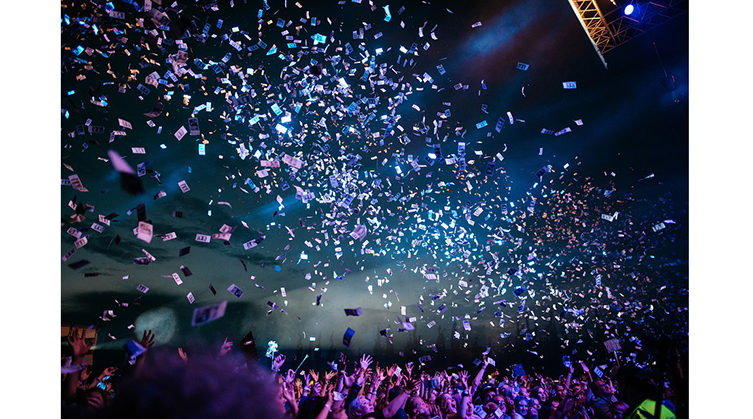 As always, we can't get every great venue in here. We are also excluding festivals from this: it just seems appropriate to look at venues that are there for a scene, come rain or shine, day in, day out. Festivals are a different beast entirely, and anyway, we covered those a few weeks ago. If you want more on festivals, please have a scan of our blog here.
So, in no particular order of chronology or geography, may we present some of the greatest venues known to music!
Whiskey A Go Go, Los Angeles
Sunset Strip must have been a wild place in the late 60s. This road (actually a tiny part of the otherwise huge Sunset Boulevard) has played a vital role in the lifeblood of Los Angeles-based music. This distinctive red building on the corner of North Clark Street has played host to an outrageous number of significant acts over the years since it opened in 1964.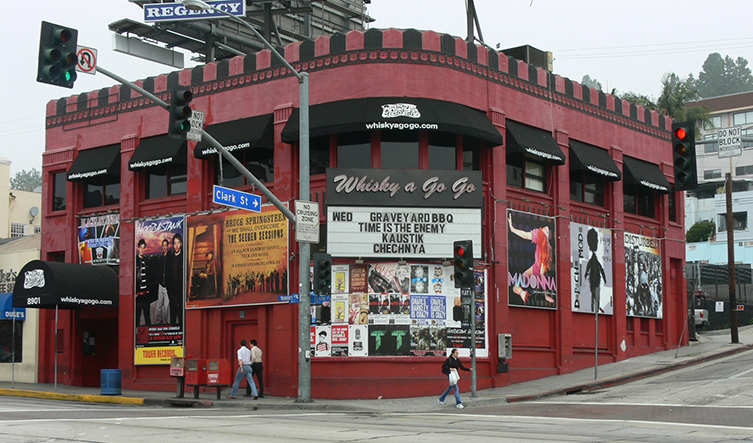 The most-associated band to this venue is surely The Doors, who had a four-month residency at the Whiskey in 1966. Morrison's antics troubled the owners from the get-go, and his controversial lyric in "The End' spelled doom for the then-notorious band's recurrent gig there. It's fair to say they were going places anyway...
Other late 60s bands like Van Morrison's Them, Buffalo Springfield and The Byrds all regularly played at the Whiskey, making it the epicentre of counterculture LA. In the late 70s, a whole new scene erupted on Sunset Strip, spearheaded visibly by Pasadena wild men Van Halen. Mötley Crüe followed suit, Hair Metal caught on, Guns 'n' Roses shot off into the stratosphere, and the bands of Sunset Strip yet again became a worldwide sensation.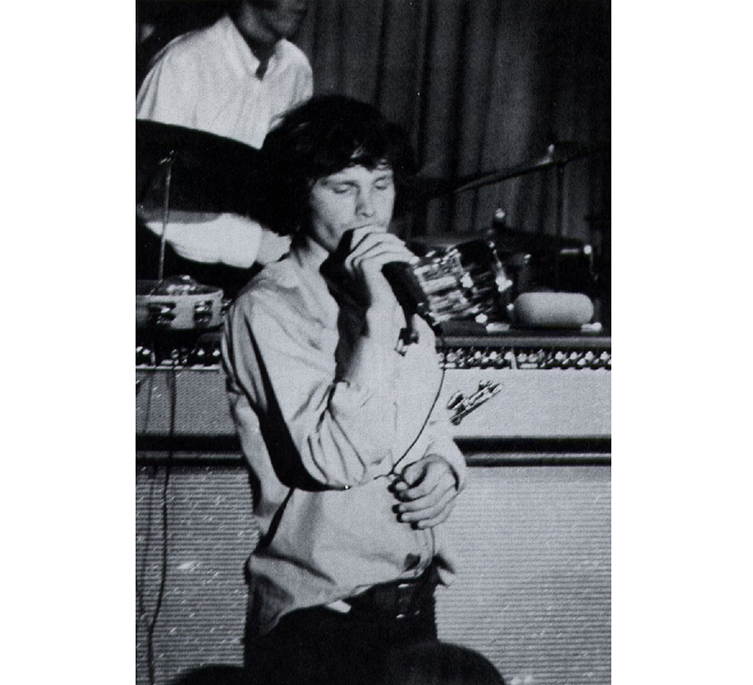 The Whisky is still open today, hosting bands and jam nights. LA is full of famous venues - the Roxy, Viper Room and Rainbow Bar & Grill are all literally a stone's throw from each other on the Strip, far less going further out to places like the Troubadour on Santa Monica Boulevard – but it's the Whiskey a Go Go that remains the most fabled of them all.
Vicar Street, Dublin
Dublin, already a city rocking on its heels with music, has one of the best venues anywhere. Vicar Street, a 1500 capacity theatre, has vibe to spare. As happy presenting stand-up comedians as it is Indie, Rock and Folk artists, Vicar Street is big enough to have momentum and impact but small enough to be intimate and energetic.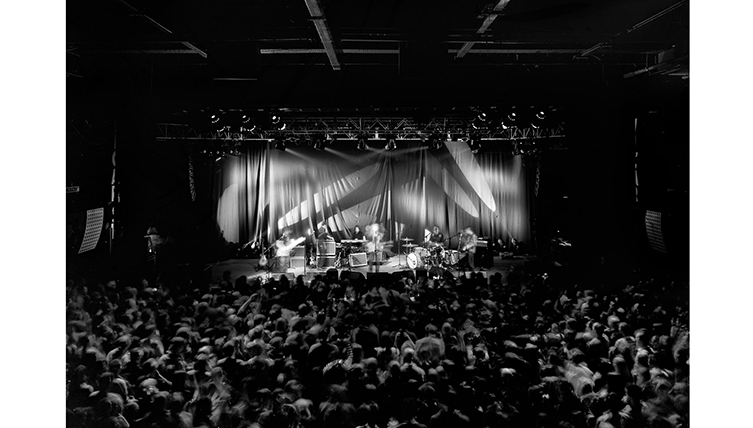 On the go since 1998, Vicar Street has been voted Irish Music Venue of the Year no less than four times by Hot Press magazine! It's a jewel in the diary of any touring band.
Prinzenbar, Hamburg
This re-modelled cinema in the heart of Hamburg's docks area is an opulent and charismatic venue beloved of superstars like David Bowie and obscure performance artists alike. The blue (or pink, it changes) graffitied doorway is no indicator of what lies inside: glitterballs, multiple chandeliers, decorative angels on stuccoed walls, incredibly detailed and rather decadent looking walls...this is the type of venue you always see in movies but then laugh off as being far too fancy for real life.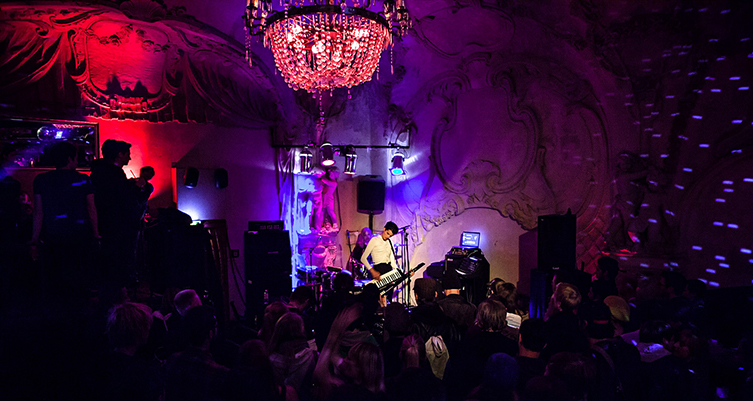 Prinzenbar is not a huge venue, which only adds to the atmosphere. All kinds of music gets performed here, from solo piano gigs and string quartets to Rock bands, electro bands and full-on techno club nights. The drinks are cheap, the Pre-Raphaelite vibe mixes nicely with lasers and neon, and an unforgettable night is guaranteed for all.
The Fillmore, San Francisco
Steeped in psychedelic myths, the Fillmore in fact began life as a dance hall, opening in 1912 (practically pre-historic in American terms) and hosting events that later included roller derbies as well as more typical 'ballroom' dance nights. In the early 50s, the venue began to be booked for some of the most notable Soul, Funk and R 'n' B artists around like James Brown and Tina Turner.
The 60s came in, and San Fran's Haight-Ashbury scene became the world's central Hippy headquarters. The Fillmore saw the likes of Jefferson Airplane, The Grateful Dead and Ken Kesey's Merry Pranksters perform. The cultural climate, with the openness of the psychedelic experience melding with political uprisings in the nation's youth, meant that the events in and around the Fillmore attained lasting cultural significance.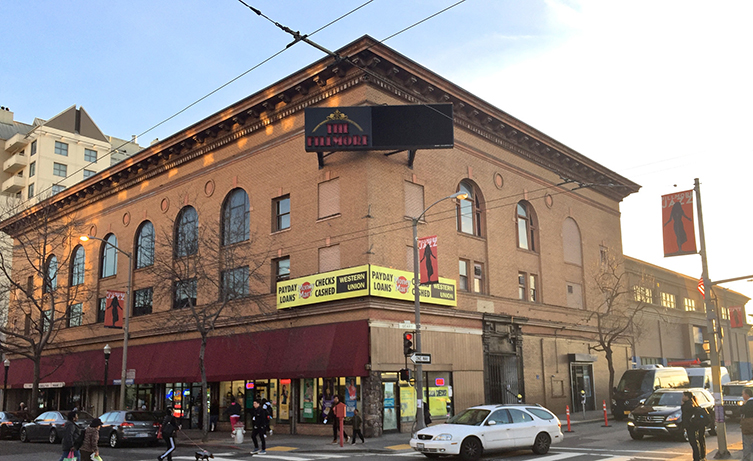 On top of all of this, the Fillmore has been adored by almost every musician who has rocked its stage. Why? It has famously good acoustics, for one thing. Maybe that's why you see so many classic live albums being recorded in The Fillmore? There must be something in that San Franciscan air...
Hacienda, Manchester
It's now a block of flats by the canal, but before it was unceremoniously knocked to bits in 2002, Manchester's Hacienda nightclub was the stuff of which modern myths are made. Conceived by Granada TV's Tony Wilson and co-owned by New Order (Tony was the Factory Records boss, who'd had the band on their books since their days as Joy Division), the Hacienda proved to be a glorious mess.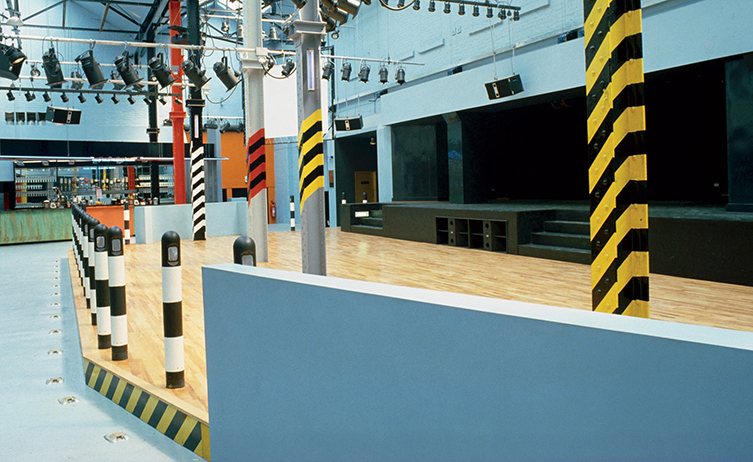 Staff deciding on their own wages? Shootings and stabbings inside the building? Office tables costing forty thousand quid? Troubling. Clubgoers buying drugs off dealers instead of getting drinks at the bar meant that, even though the Hacienda was massively popular, it was haemorrhaging money. It couldn't last.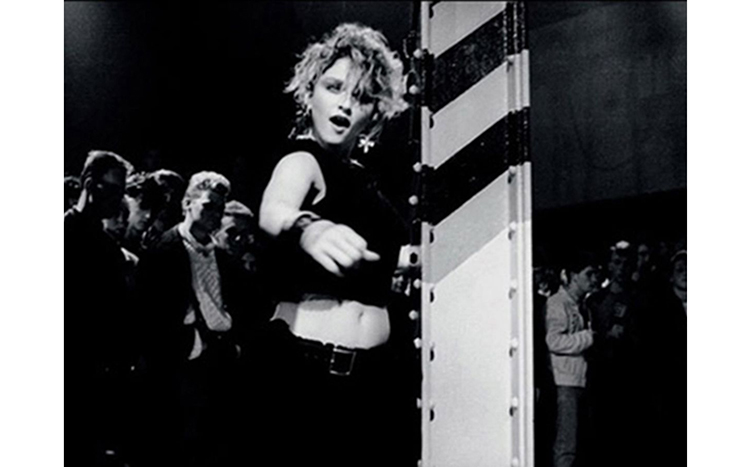 Stories of gangsters doing business in the venue's booths, of Morrisey watching as Madonna danced onstage in 1984 (her first UK performance), of the beginning of Britain's Acid House and Rave scenes and of some fantastically misguided decision-making have turned the very word 'Hacienda' into a green light for endless anecdotes and 'what were they thinking?' comments of disbelief. Still, the Hacienda makes history in British music, not least for being host to early gigs by The Smiths and The Stone Roses. Cult TV show The Tube was filmed here on occasion, and the venue was quickly known as an early champion of electronic music.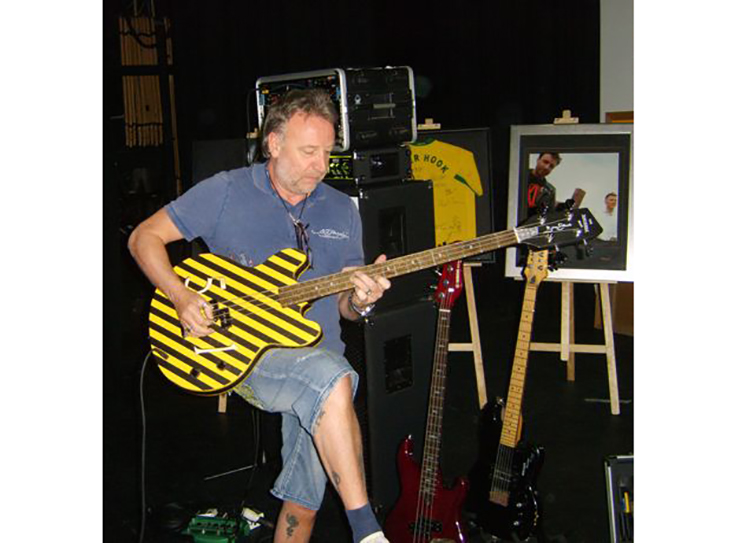 In a nice homage to the ill-fated club, ex-Joy Division and New Order bassist Peter Hook had 6 bass guitars made using wood from the Hacienda's dancefloor! Brilliant.
CBGB, New York
It was the home of Punk and New Wave. It was THE place to play if you were up and coming, and even if you'd already 'come up'! It's the place that immediately makes you think of the Ramones and Blondie, and today it is, rather boringly, a Patagonia clothes shop.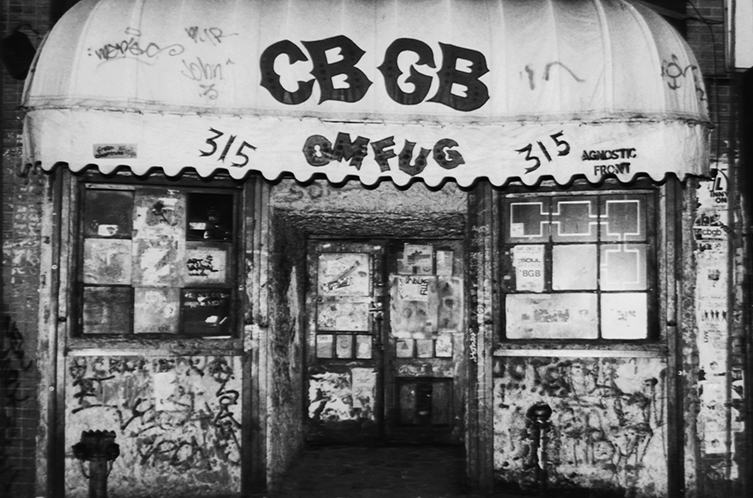 Before it became a swanky store for faux-outdoor clothing, and before it was an iconic post-punk venue, CBGB was a dive biker bar. Situated in Manhattan Island's hipster East Village area, CBGB became a music venue in 1973. The owner, Hilly Kristal, envisaged Country, Bluegrass and Blues being played in there, hence the title. That was never to be: its location is salubrious today, but back in the 70s, this was the Bowery, only slightly more civilised than it was in its Gangs of New York days. Dark, dingy and populated with some extreme characters, the Bowery was the perfect place to catch the Misfits, Patti Smith, The Cramps, Joan Jett and the Talking Heads. The Country and Bluegrass folks must've gone elsewhere.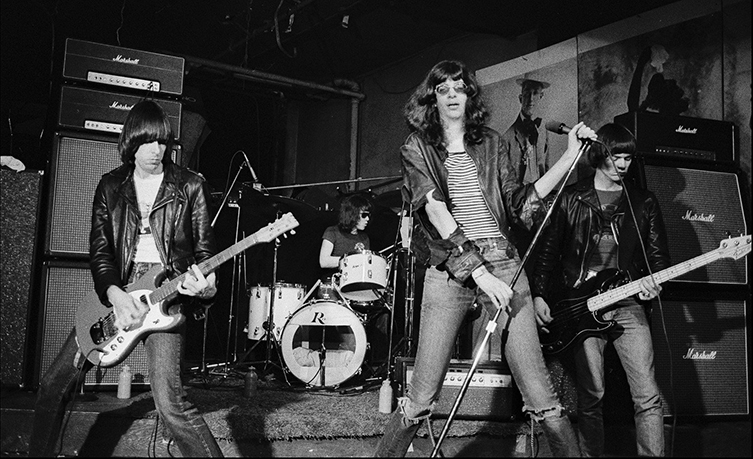 Boring rent costs/lease issues spelled an ignominious end for this legendary venue, as New York's gentrification confidently stamped out CBGB's and many venues like it. It's legacy still looms large today, though: after the building was stripped out and gutted, the famous awning found its way to the Rock n Roll Hall of Fame in Cleveland. That says it all, in terms of the influence this small venue has had on musical culture.
Barrowlands, Glasgow
The Barrowlands ballroom is the highlight of many an international band's tour. Known for it's famously 'springy' floor and energetic audiences, the 'Barras' has been a musical landmark since before World War II.
The Barrowland Ballroom, to give it it's full moniker, is located in Glasgow's Gallowgate area, just East of the City Centre. The 2000 capacity venue was built in 1934 and was a popular place to go dancing, back in the days before Rock 'n' Roll. Burnt down in 1958 and rebuilt with its now-famous massive neon sign, the Barrowlands has been front and centre of Glasgow's music scene ever since.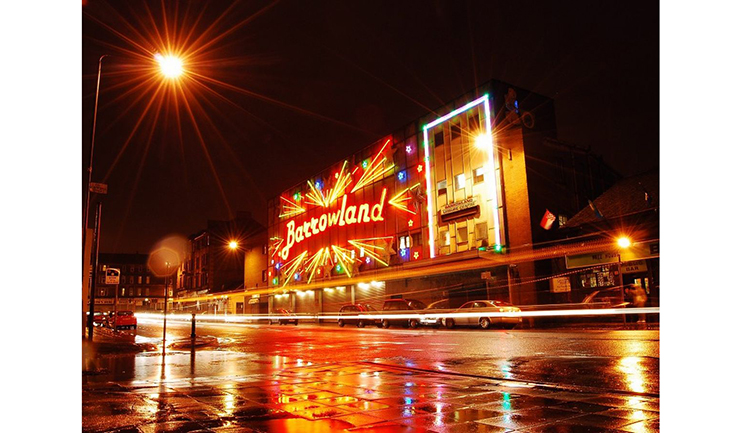 The Barras is surrounded by the Barras Market, a long-running market of stalls and independent traders. It's a curiosity indeed and feels like something from another place and another age. When the evening draws in, though, the lights go on and the Barrowlands comes alive: everyone from U2 to the Clash, to Opeth have appeared here, helping to make the Barrowlands a legendary venue.
Preservation Hall, New Orleans
Located in the most musical part of the none-more musical city of New Orleans, the Preservation Hall is not only a Legendary Jazz location. It is also a record label and a non-profit, with a house band (the Preservation Hall Jazz Band) who are a world class talent.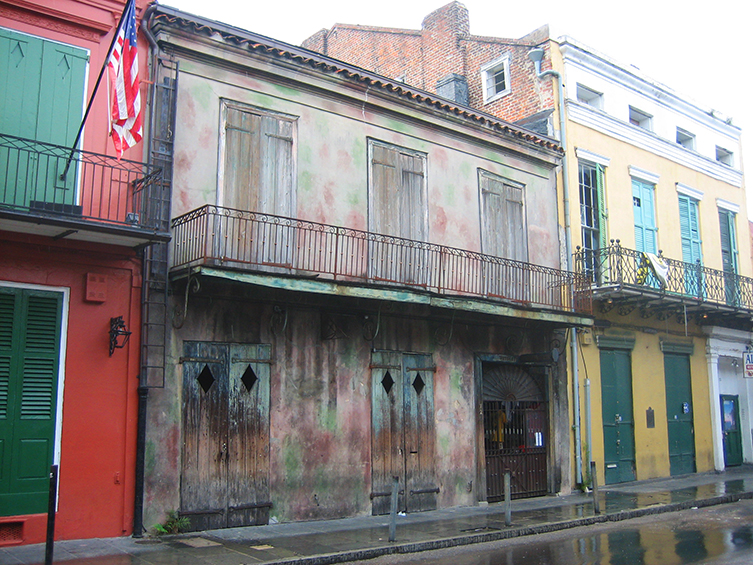 You can find the Preservation Hall on St.Peter Street, in New Orleans' ineffably gorgeous French Quarter. Music positively floats in the air down here! New Orleans Jazz has its own distinct flavour, and the Hall, opened in 1961, aims to Preserve this traditional in particular. There is a show on almost every night of the year, from both the house band and an impressive list of visiting and touring musicians.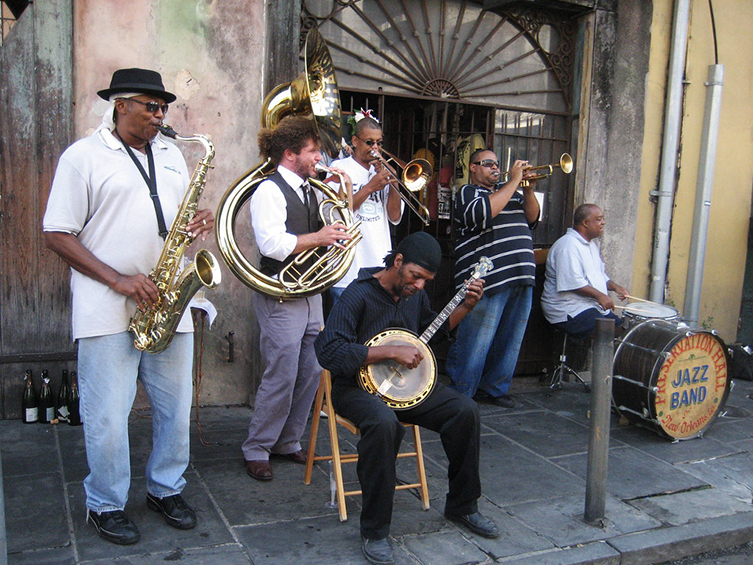 The non-profit organisation not only preserves the musical tradition of the area, it brings the musicians out to schools, showing kids the magic of New Orleans music, and hopefully igniting the passion of another generation of musicians.
Cherry, Melbourne
Cherry reckon theirs is "pretty much the best Rock 'n' Roll Bar in the World". They've managed to land their venue in the middle of the entirely appropriate AC/DC Lane in Melbourne, so we're taking that as some sort of sign of approval at least!
It's a small place, with only a 200-strong capacity, but what it lacks in size, it more than makes up for in attitude. Bands are falling over themselves to snag a date at the Cherry. Axl Rose once hung out there for five hours. Noel Gallagher offered to buy the place. Lady Gaga, who wanted to take over the bar for a private aftershow party, was knocked back since a local band was already billed. All power to Gaga, she turned up and danced with the locals anyway.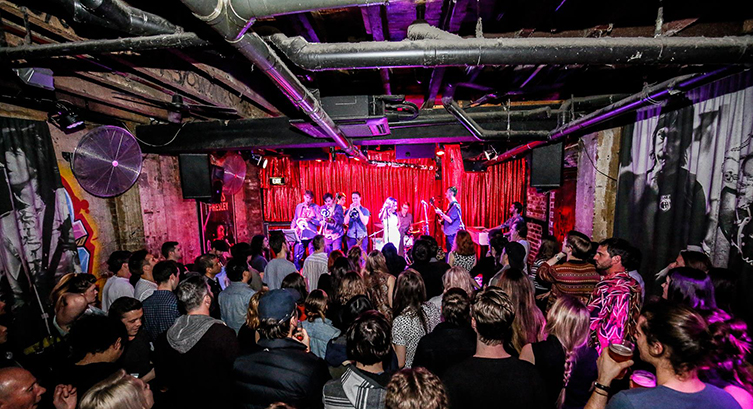 More local licensing/contract problems (what is it with these business people?) are making life hard for the Cherry bar. It may have to move location soon, but for the time being, its doors are triumphantly and defiantly open.
Madison Square Garden, New York
New York's Madison Square Garden is so famous, its website is merely 'thegarden.com'. Other gardens may exist, it seems to imply, but not like this one.
Fair enough.
Madison Square Garden, home to lots of sports teams with names like 'Knicks' and 'Rangers', location of an ill-advised mid-90s Godzilla rampage and temporary home to the biggest musical acts in history, is quite a place.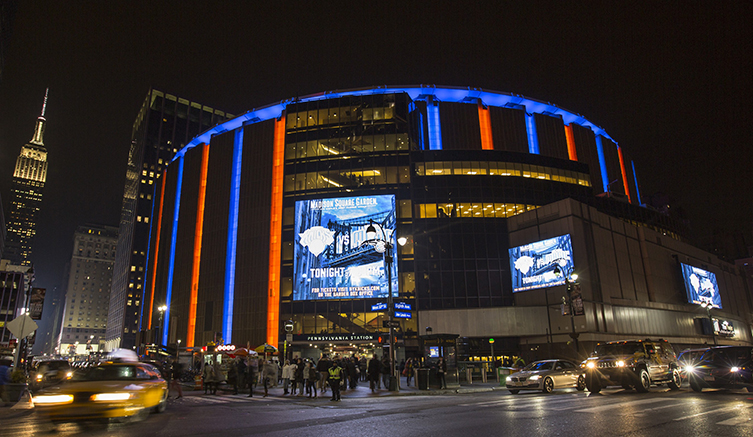 MSG, as we'll confusingly acronym-ise it, is reportedly the second-busiest concert venue in the world. We think that may include all of those sporty things as well as music, but it's an impressive claim none the less. This is the kind of venue that Spinal Tap referred to as 'the local enormo-dome'. To be fair, with a concert capacity of only 20,000, there are far bigger venues out there these days, but MSG is still a gold medal in the tour book of every band that wants to feel like they've 'made it'.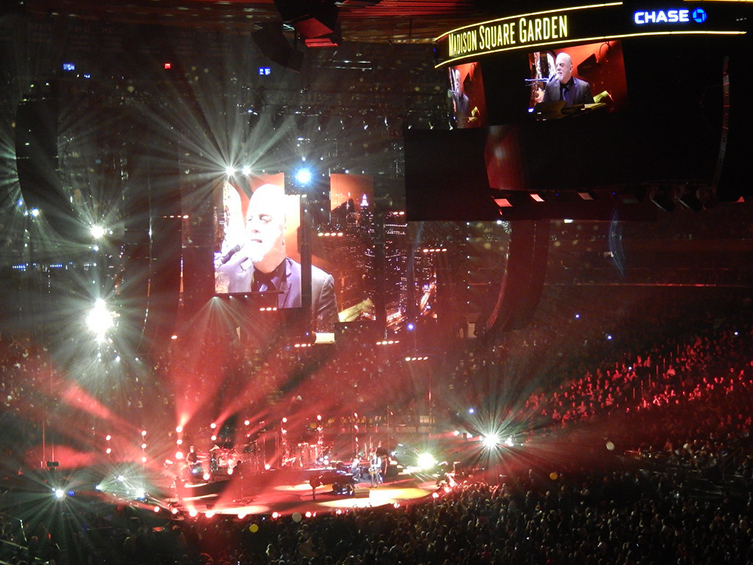 Led Zep played here, the Stones still do, and it's a landmark for everybody else. David Bowie held his 50th Birthday party/gig there (he was obviously well-liked) and Elton John has shown up at The Garden a record 64 times. New York native Bruce Springsteen clearly lets the home side down with a paltry 47 converts held there, the amateur.
Tiny Desk
Our last choice of concert venue is the most unique in our list. We actually doubt that many people reading this will have attended a performance at the Tiny Desk, but we can almost guarantee that most of you will have watched an artist performing there.
NPR's Tiny Desk Concerts is a collection of stripped-down gigs played at what looks like a small office space. In fact, it's a purpose-built space created to look that way, but don't be so cynical! Tiny Desk concerts came around when NPR's editor got sick of annoying audience chatter spoiling intimate gigs. A glib remark that Folk artist Laura Gibson should just perform at his desk turned into something rather lovely, and literal.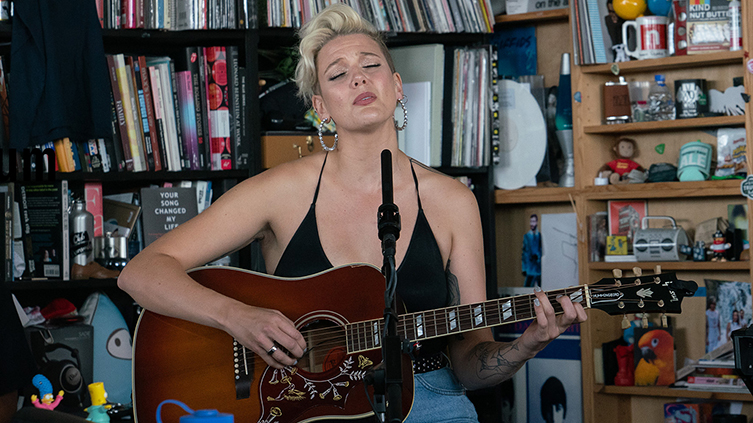 Each Tiny Desk concert is stripped back: whilst not necessarily 'unplugged' or anything as yawnsome, there is an overall sensibility of quieter, cleaner sounding performances, with only a handful of humans in attendance, in addition to the internet hordes watching the live stream of course. This live audience, for us, makes each Tiny Desk event a legitimate gig and not just another toothless YouTube video.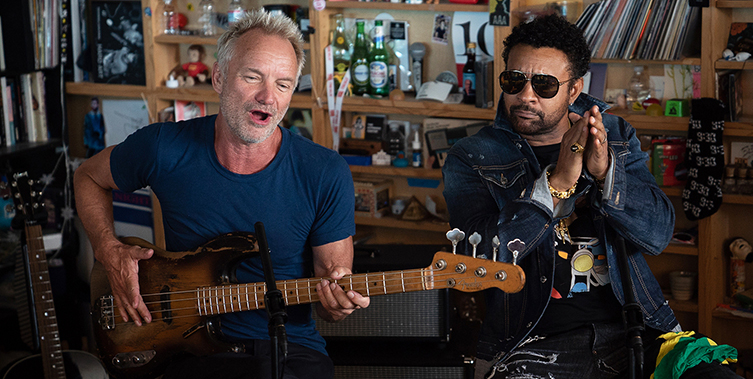 What's your favourite Tiny Desk gig? Julien Baker? Bill Frissell? Songhoy Bues? There's an extremely eclectic mix, all available on NPR's YouTube channel. Of the 800+ performances so far logged there, we think you'll find a few to like!
Final Thoughts
This teensy tour around certain parts of the concert world has shown us that there is a universal love for live music. There is a human need for it, in all types and contexts. This is wonderful news, since music is all about sharing, creating and experiencing.
Ok, we missed out the Grand Old Opry, the Hammersmith Apollo, the Bataclan, Ronnie Scott's and all of the other venues on Sunset Strip. We dodged Red Rocks and we omitted the Hollywood Bowl. As always, we have limits to space. We'll have missed a few of your favourite locations, but we've gone for a representative approach here: for example, Madison Square Garden kind of ticks off the whole O2 Millennium Dome, SSE Hydro type of venue, as CBGB does for places like King Tut's and the Hope & Anchor. We're sorry if we've missed the venue you met your significant other in. We expect we'll hear about it!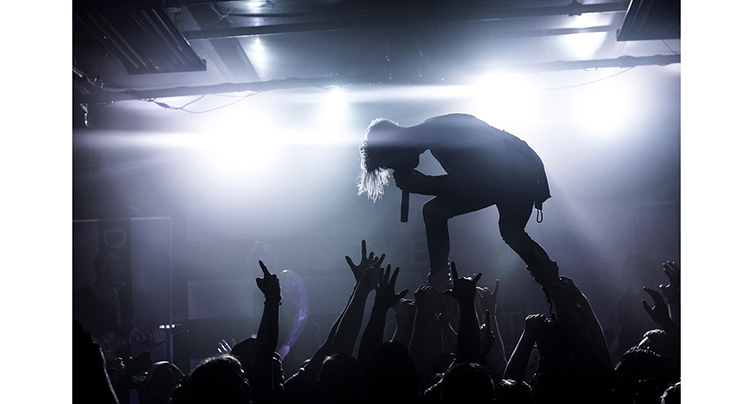 But seriously, the main take away from the article is this: live music will only be around if people go out and pay money to see musicians play. Streaming has made music free to listen to, whether artists and record companies like it or not. Live music performances are not things you can download or stream, at least not in the context which makes them so essential to us as music fans. You need to be there, and you need to be in the moment.
Turn the TV off, keep your phone in your pocket and go to see musicians performing, for you, in person. You won't have to travel far, and it'll be worth it.
Until next time
Ray McClelland