Gigging Week: Gigs You Wish You'd Been To
Published on 06 August 2019
What's the best gig you've ever been to?
What made it so magical for you?
Maybe you love the band, had never seen them before, and they were just on particularly good form that night. Maybe something unusual happened and the show seared itself into your memory banks forever. Maybe it's as simple as the feeling that you were in a good place with your life and this one great gig pushed everything into the stratosphere for you?
Whatever it was, we expect you know that special feeling you get when you're at an amazing show and you know you're at an amazing show.
Some gigs are so mythical, so legendary, that people like to pretend they were there when they weren't. Some gigs are so culturally valuable, it seems like having some association with them will allow a little of the magic dust to wear off. Saying you went impresses people in a superficial way.
Whilst we do not condone this tiresome behaviour, we do realise that all gigs are not equal, and some extra-special moments in time deserve a little attention. With this in mind, we've put together a collection of unforgettable, career-best moments from a diverse range of artists. These events have some historical or cultural currency, as well as being top notch performances from world-class artists.
We've decided, in an attempt to corral this subject into a manageable size, to leave out festival performances. We've kind of already done that in a previous blog, so this blog is more specific. Our choices come to you in no particular order today, since they all, in their own way, deserve equal merit.
Come with us as we embark on a journey through some Gigs You Wish You'd Been To...
Sex Pistols, Manchester Lesser Free Trade Hall, 4th June '76
This is the one that everyone lies about. The seminal beginning of UK punk music; the ground zero of the lost generation. The gig that changed the world.
Was the performance any good? Well, was that really the point? You can find bootlegs to listen to online, but the inclusion of this gig here is down to its seismic influence on culture. Countless, countless people swear they witnessed this unleashing of Punk rage in person, but the gig was allegedly pretty sparse in terms of crowd levels. Most of the people who were there, though, went on to start their own bands and add their own contributions to British music history.
Who? We're talking about Morrissey, Howard Devoto (Buzzcocks), Mark E Smith (the Fall), various members of Joy Divison, producer Martin Hannett and...Mick Hucknall.
The Pistols played an angry set of originals and covers, and were not quite as iconically 'deconstructed' in the togs department, since they had yet to team up with Vivian Westwood. Regardless, history was made.
James Brown, Boston Garden, 5th April '68
James Brown was undoubtedly one of the top three frontmen of all time, but in the late 60s, he was even more. His influence over his sizeable audience was significant, more so than most performers. This came to a powerful head on 5th April. Brown was due to play at the Boston Garden. Tragedy struck a day before, when Martin Luther King Jr was assassinated in Memphis. The country was blazing with outrage, anger and frustration. Race relations were the lowest they'd been, and cities across the US were erupting into riots, fires and violence.
Boston was no different. The morning of the 5th, after a night of hostilities, the emergency services in Boston, along with the local government, were concerned about Brown's performance potentially inciting further violence that evening. The city was preparing for more destruction. Even President Johnson issued a state-of-emergency-declaration.
That night, across America, cities did indeed experience more turbulence...but not Boston. Borwn;s show was almost cancelled by the Mayor: he faces a lose/lose situation of either angering Boston's black community further by calling off the show or antagonising the police by appearing to ignore the essentially race-based fears. A young CouncillorjamesbrownBosto called Tom Atkins (the city's only black councilman) came up with genius last-minute idea of televising the gig, in the hopes that most people would rather stay in to catch the show rather than head out into the troubled streets. It has a long shot, but a deal was agreed upon and cameras were set up.

Brown took to the stage, delivering a performance of dizzying energy and charisma. The show was a grandstanding masterpiece, with Brown bringing Mayor White and councilman Atkins on stage to shake hands. The Mayor sked that those attending the concert "...pledge that no matter what any other community might do, we in Boston will honour Dr King in peace."
though trouble looked ready to brew towards the end when a crowd of attendees began to climb on stage. The Boston police department, who were lined up along the front of the stage, began to use force to contain the rushing audience. As this point, Brown himself stood up at his mic stand and urged the police to back down. He then turned to his audience: "Wait a minute, wait a minute now WAIT! Step down now, be a gentleman. We are black! Don't make us all look bad! Let me finish the show … You're not being fair to yourself or me or your race. Now I asked the police to step back because I thought I could get some respect from my own people. It don't make sense. Are we together or are we ain't?"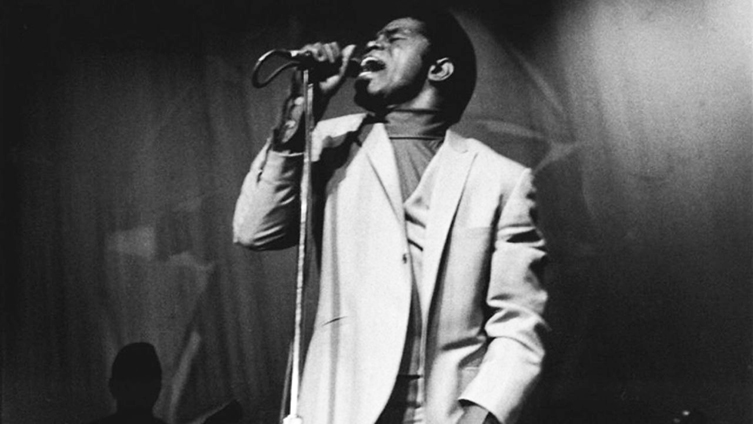 It did the trick. The police stood back, as did the crowd. Peace was kept in Boston that night, one day after the murder of Martin Luther King Jr. Boston saw less crime that night than it did on even a regular Friday night.
James Brown did a lot of awesome things in his time but this ranks among the very highest.
The Who, Leeds University, Feb 14th 1970
We aren't sure whether we'd have recommended this particular night for a romantic date, but Leeds Uni was the place to be on St Valentine's night, 1970. The Who's 'Live at Leeds' record stands as lasting proof that this gig rocked harder than a braying mule on PCP.
Music has since gotten unfathomably heavier (original reviews praised it's "quite so incredibly heavy" sound) but it's the energy of the performance that impresses so much, nearly fifty years later. In just 6 songs, The Who managed to deftly explain to all definitively what they were all about. We could do without the near 8 minute version of the perennially bad 'Magic Bus', but that's the last song and easy to avoid.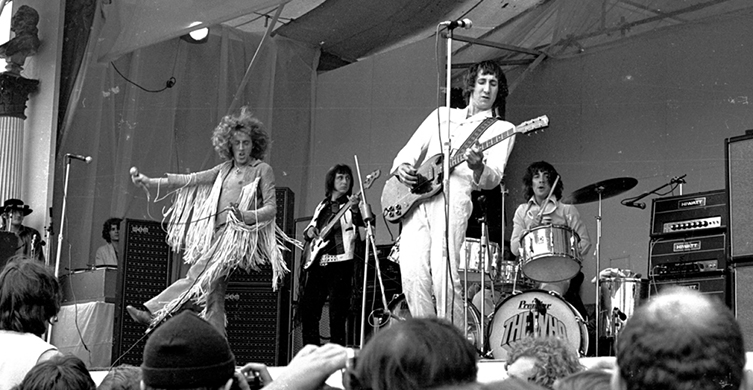 Nit-picking aside, half the fun of listening to Live at Leeds is imagining that you're there, watching Townshend windmill his red SG and Daltrey pull shapes with his dubiously-fringed jacket. Bold? Perhaps as bold as The Who ever got.
Rage Against the Machine, Wall Street, 26th Jan 2000
Never a band to talk the walk withut duly walking the walk, Los Angeles' Rage Against the Machine took on 'the Beast' itself in Janury 2000 when they proceeded to draw Wall Street to a complete standstill.
The politically Left-leaning band teamed up with like-minded documentary filmmaker Michael Moore to stage a more-than-audacious performance of the band's single Sleep Now in The Fire, right on the front steps to New York's stock exchange.
Political activism from musicians doesn't get more direct than this.
The band actually tried to enter the stock exchange building with a large group of protesting fans/audience members, until the metal security doors came down and cut them off. Police arrived on the scene,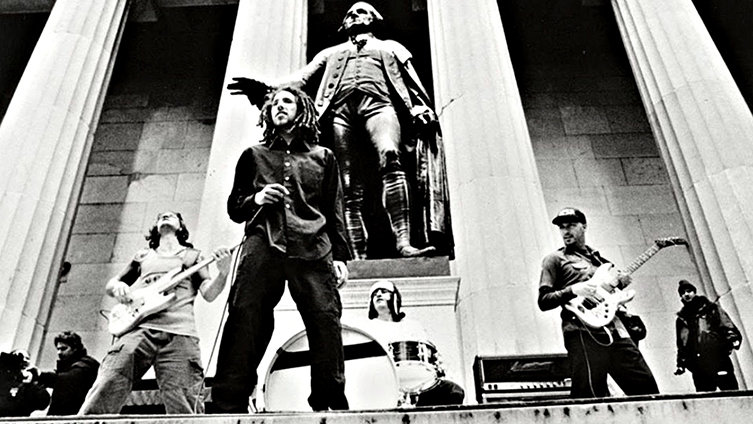 Rage used Moore's footage of this performance in their promo video for the song, interspersing it with some laughably immortal reportage from Republican politician Gary Bauer: "a band called The Machine Rages On… err… Rage Against The Machine, that band is anti-family and is pro-terrorist".
Michael Moore was arrested and led away, with the band triumphantly continuing to play. Rage eventually were strong-armed away from the building's entrance, but not before they had caused Stock Market to temporarily cease trading.
As an interesting addendum, the official video for Sleep Now in the Fire is now becoming increasingly difficult to find online.
Prince, Purple Rain tour, LA Forum
Prince was already a star before Purple Rain, the inescapably ridiculous fictional/autobiographical movie, was released in 1984. Afterwards, however, the Purple One's star power increased to full-on Supernova. Whatever anyone thought about the movie, there can be no argument about the supreme quality of the music attached to it. If you haven't watched the movie, we recommend watching it for the tantrums and staying with it for the songs.
The tour that came after it was the moment the Prince reached his apotheosis. 98 shows were played, and each night Prince played massively extended version of songs like Purple Rain and I Would Die 4 U, lead tracks from the movie's stellar soundtrack.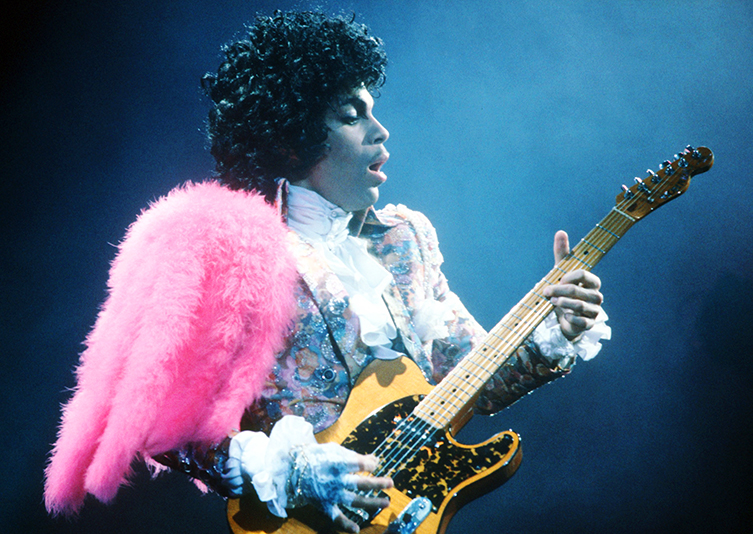 According to band members, Prince had his stage shtick all rehearsed in advance: a dramatic drop of a handkerchief meant that the band had to stop as soon as it touched the ground. These moments helped to mesmerise Prince's massive, larger-than-life appeal.
During the performance of Baby I'm a Star at the Forum in Inglewood, Los Angeles, Prince was joined by no less than Madonna AND Bruce Springsteen! That makes this show the one we wished we were at!
U2, Zoo TV Tour, Sydney Australia 1993
A huge, tower-like construction on stage, graffittied Trabant cars hanging from the gantry, Bono suited up with bug-eyed shades or gold lame suits & devil horns...it's fair to say that, by the early 90s, U2 had learn how to chill out a bit and have fun.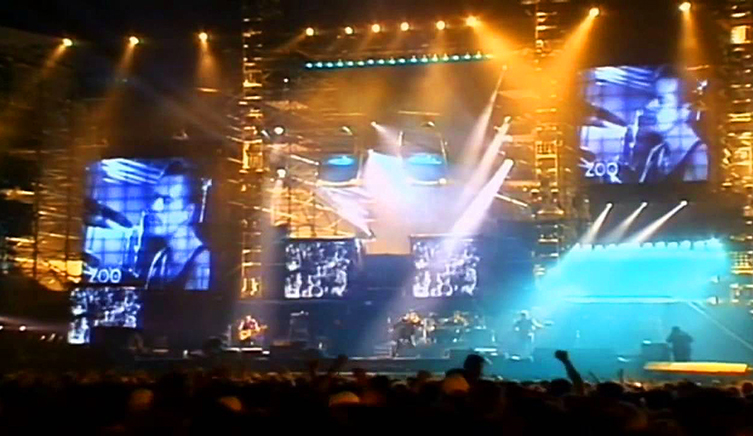 And what fun they had! The ZOOTV tour, ostensibly a tour to support their gazillion-selling Achtung Baby album, brought some high-concept madness to their otherwise boringly earnest world. They always had the tunes, but by 1988's Rattle & Hum, their po-faced take on 'heritage' American music had gotten pretty dry.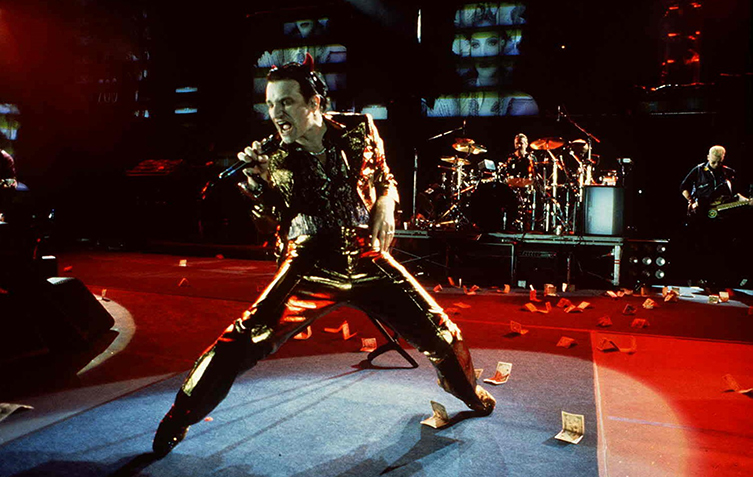 Berlin seemed to have saved them! Allowing colour, techno, late nights and disposable culture into their ether, U2 had fun getting carried away with it all. Berlin's night life, Fine Art background and current-day melting pot for creativity rubbed off on the band in a big way, bringing them creative freshness and a new willingness to not only take risks but to risk looking silly as they did so. As the ideas for a world tour gained in momentum, a kind of precursor to reality TV presented itself in the concept of a bombardment of words, images and 'throwaway culture', proving to be as eerily prescient of today as any William Gibson novel.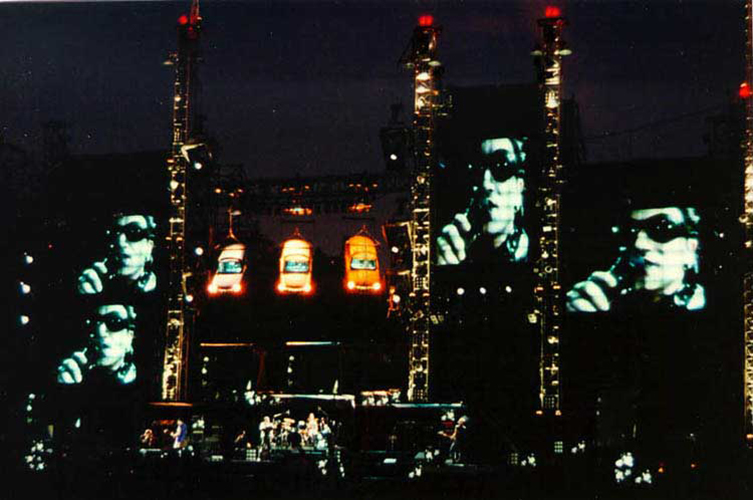 Live, they still dominated the stage like few bands could, but this time, there would be video singalongs with Lou Reed, multiple character/costume changes for Bono and even several (failed) onstage phone calls to the US President George Bush Sr. Other recipients of 'Mr MacPhisto's' phone calls included Salman Rushdie, the celebrated writing forced into constant hiding due to a religious fatwa.
Benny and Björn from Abba showed up, for the first time together in years, to play Dancing Queen. For some reason, on this show, it made perfect sense.
The 1992-93 ZOOTV tour (which then morphed into the Zooropa Tour after that record was released in 1993) contained a live belly dancer, video footage from artist Keith Haring and those full-sized cars swinging above it all! The production required 52 trucks and 180 people. There was really nothing like it before, and nothing quite as good since.
Bob Marley, One Love Peace Concert, Kingston Jamaica, 22nd April 1978
Jamaica in 1978 was essentially in the middle of a civil war. Gang violence was massive, tearing a streak down the centre of the country. Politicians were hiring local gangsters to impose their agendas (supported by the CIA on one side) after Michael Manley, a Socialist, was voted in as Jamaican President. His opposition was Edward Seaga of the more conservative Jamaica Labour Party. Both sides wanted to increase their level of control over the island, leading to episodes of gang violence.
In the end, it was the gangsters themselves who grew tired of the constant fighting. Two men, Claudius Massop and Aston Marshall, ended up in the same jail cell, despite being from rival gangs. Deciding to communicate, they felt that music would be key to settling the differences between the rival PNP and JLP parties.
Both decided that Bob Marley was the most crucial element in this bold and optimistic plan.
Marley, for his part, had exiled himself in London since an attempt on his life two years previously. No stranger to Jamaican gang violence, Marley readily agreed to perform at a special concert. The One Love Peace Concert marked his first return to Jamaican soil since his exile.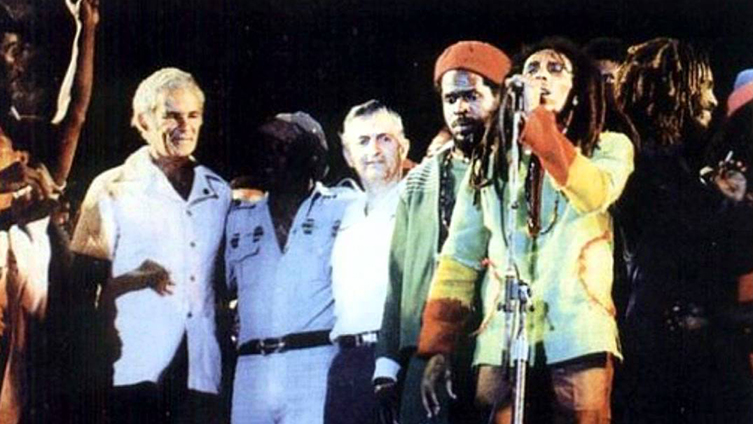 The concert itself was attended by over 32,000 people. Profits went to improve sanitary facilities in the rougher parts of the island. 16 acts performed, and even the crown prince of Ethiopia, Asfa Wossen, was there to give an introductory speech.
Marley took to the stage at 12.30am, playing a set of hits. During his song Jammin', he invited both Seaga and Manley onto the stage, held their hands together in unity and said the following:
"Just let me tell you something (yeah), to make everything come true, we gotta be together. (Yeah, yeah, yeah) and through the spirit of the Most High, His Imperial Majesty Emperor Haile Selassie I, we're inviting a few leading people of the slaves to shake hands...To show the people that you love them right, to show the people that you gonna unite, show the people that you're over bright, show the people that everything is all right. Watch, watch, watch, what you're doing, because I wanna send a message right out there. I mean, I'm not so good at talking but I hope you understand what I'm trying to say. Well, I'm trying to say, could we have, could we have, up here onstage here the presence of Mr. Michael Manley and Mr. Edward Seaga. I just want to shake hands and show the people that we're gonna make it right, we're gonna unite, we're gonna make it right, we've got to unite. The moon is right over my head, and I give my love instead. The moon was right above my head, and I give my love instead".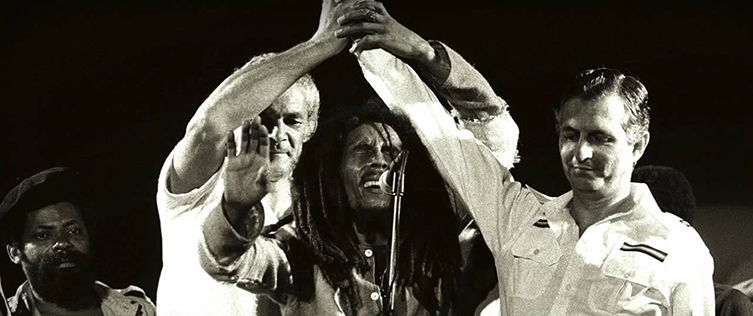 The gesture, and indeed the entire performance, stands as a beacon of hope for the future.
Kate Bush, Before the Dawn, Hammersmith Apollo, 2014
Reclusive legend Kate Bush had been dead set against the prospect of returning to the stage for decades. Prodigiously talented and famously eccentric, Kate Bush was only 19 when Wuthering Heights thrust her into the limelight of late 70s pop. Her one tour, 1979's Tour of Life, proved to be such a problematic experience for her that she vowed never tour again.
So far, that's technically true. Before the Dawn, her expressive, dramatic and theatrical stage production, has so far been performed only 22 times and only at the Hammersmith Apollo in London. This, therefore, is not really a tour as much as a special residency Long-time fans went berserk for tickets, but so did the general public. Kate Bush playing in public again after 35 years? Who would ever have imagined it?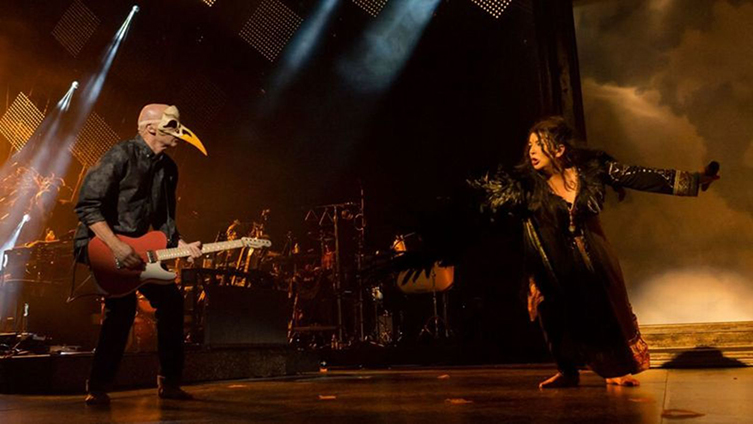 The show itself was a multimedia extravaganza, with puppets, video, voiceovers, multiple sets, costume changes and an overarching dramatic narrative. The band wore alarming 'fish head' masks, Bush floated (via video footage) in an immersion tank and shadows & animation fleshed out Kate's story about being lost at sea.
The reviews were unanimously 5-star, falling over themselves to gush. 8 of Bushes albums, re-entered the top 40, notably being the first time any female artist has achieved such a thing.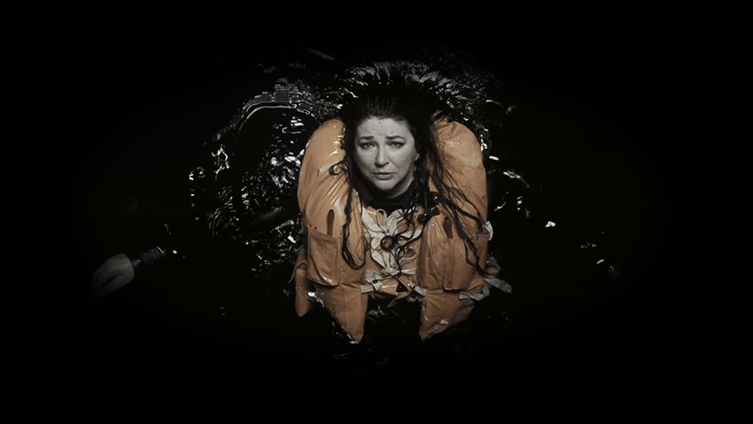 There have been no shows since, nor any official video footage of the Before the Dawn performances.
Pink Floyd, The Wall tour, London 1980-81
Prefiguring Kate Bush's singular location, Pink Floyd's entire tour to support the Wall took in 31 gigs, but only 4 locations.
Pink Floyd's inner bickering is almost as epic and well-discussed as their visionary music. Whatever their in-fighting was about, it obviously achieved results, but by the time they released The Wall in 1979, the four members could hardly look at each other. Wright had even officially left the band, returning as a session player on a salary. It was madness.
The album was madness also: indeed, the very concept of The Wall was a deep and stark look into the eyes of an individual on the depths of despair. The resulting music, bizarrely, was some of the most accessible the band had ever produced, turning into a massive hit off the back of the single Another Brick in the Wall Part 2.
The concept for the tour has a magnification of the album's themes. Rogers, the band's main visionary, wanted a physical wall to be built between the band and the audience as the concert progressed, until the band were fully obscured from view, in keeping with the album's inner narrative. Band members on hydraulic stands would appear through small openings in the wall (itself made from 420 cardboard bricks) whilst crew members set about putting each brick into place.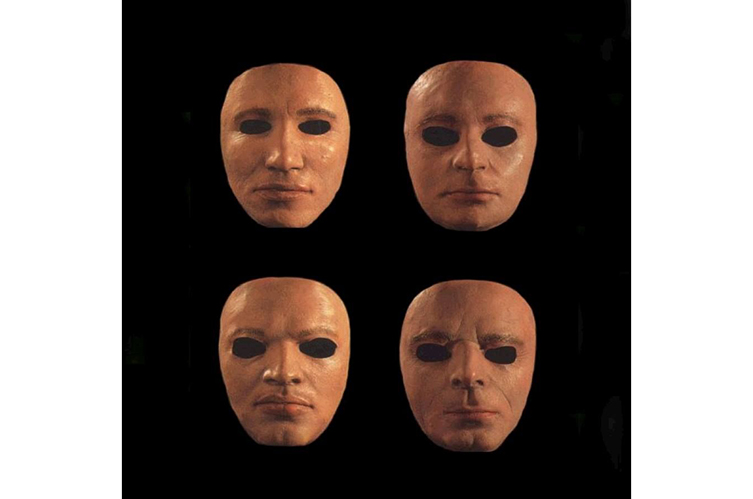 On top of this, a 'surrogate band' of musicians wearing ultra-creepy life masks of each band member, played as support to Floyd, adding an unnerving doppleganger effect to an already weird enough night.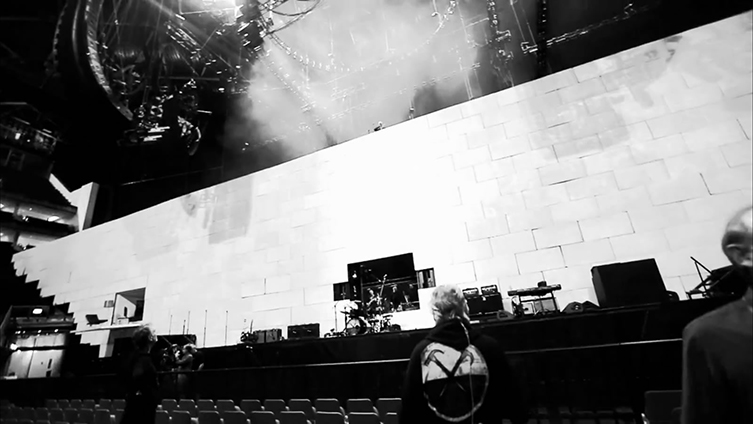 The show stopped off for multiple nights at LA, New York, London and Dortmund. Extra shows in London were added to provide footage for the Wall movie that Alan Parker was working on. The shows have since gone down in history as a triumph of imagination, interpretation and performance.
The Band, Last Waltz, San Francisco Winterland Ballroom, 25th Nov 1976
Robbie Robertson's taste-making band called it a day in style with the Last Waltz. The Band, initially a collection of session players corralled to be the backing band for Ronnie Hawkins and then Bob Dylan, were a tight, funky, retro sounding band. After releasing a collection of popular singles and albums, they felt like they had mined their allocation of gold and wanted to draw a line under that part of their career.
Their final gig, at the Winterland Ballroom, coincided with American Thanksgiving. With this in mind, the evening was a sit-down Thanksgiving meal with the bands playing afterwards.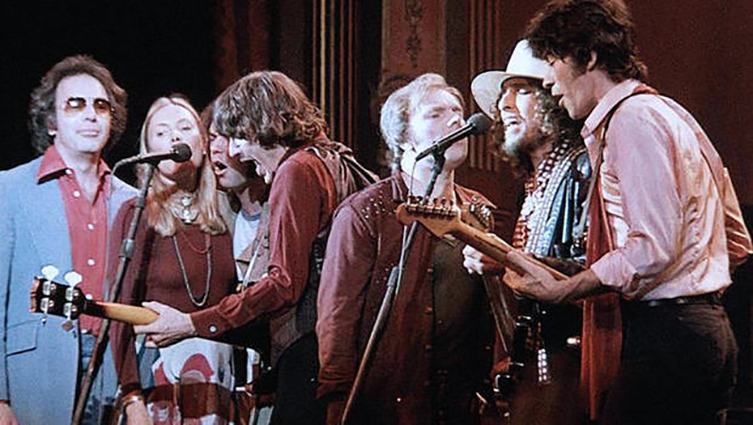 The Band were obviously a well-connected bunch of guys, judgiung by the levels of stardom sharing their stage that night. With The Band omnipresent on stage, they were joined first by their old boss Ronnie Hawkins, and then a veritable who's who of 70s Folk and Rock. Check this list of guests out:
Dr John
Paul Butterfield
Muddy Waters
Eric Clapton
Neil Young
Joni Mitchell
Neil Diamond
Bob Dylan
Van Morrison
Ringo Starr
Ronnie Wood
Stephen Stills
Wow. Best line-up ever? Perhaps! Imagine stuffing your face with Thanksgiving turkey, having a jig around the ballroom and then settling down to an evening of hit after hit with this lot playing? On one stage?! It defies belief!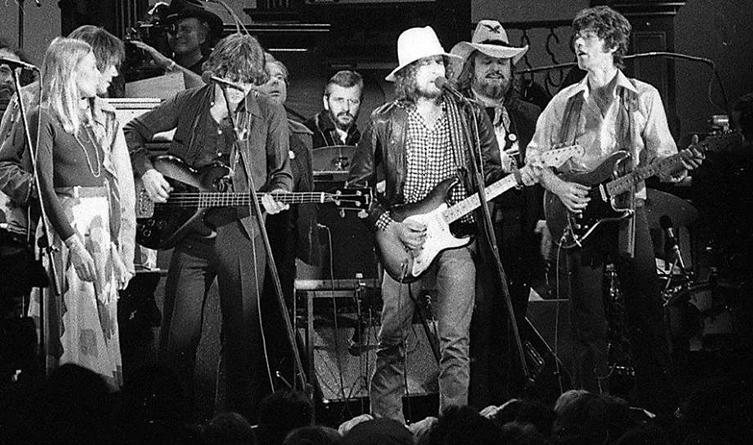 It's a good job somebody had the bright idea fo filming this momentous event. And when we say 'somebody', we really mean Martin 'Taxi Driver/Goodfellas/Cape Fear/Gangs of New York' Scorsese!
We want Robbie Robertson's address book.
The Last Waltz stands as a definitive monument to live, guitar-based music. Every musician needs to check out the movie at least once!
Final Thoughts
This blog is, as always, a little taster of some of the momentous events that have occurred in the history of popular music. We think each of these would have been incredible to have attended. Who knows, maybe some of you reading this were actually at some of these events! All of them deserve to be remembered.
Honourable mentions of gigs that sadly didn't make the cut for spacial reasons include the Velvet Underground in NCY, Nirvana's unplugged shows, Elvis' comeback, Johnny Cash's prison gigs and the Stone Roses playing at Spike Island. These were all special gigs (was Spike Island fun though?) and deserve to be up there too. We apologise for our space constraints and hope you'll at least agree with the ones we did include.
It's been tough but we hope you've had fun with us.
Until next time,
Ray McClelland