Events: An Evening with John Goldie
Published on 22 August 2019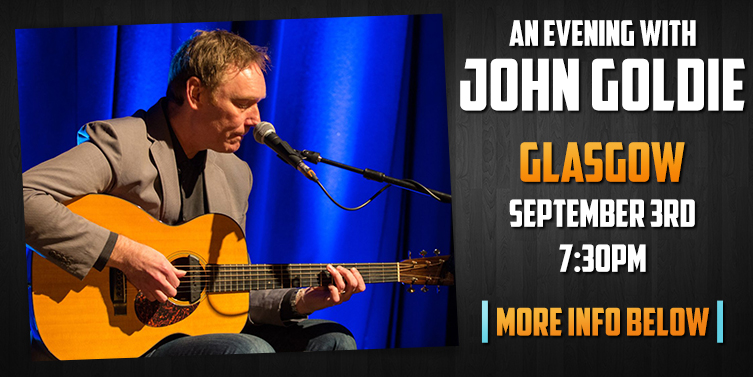 We love nothing more than exhibiting talented players in our stores and while that often means high gain, frighteningly fast licks and big amp stacks cranked as loud as possible, we've got just as much appreciation for acoustic guitarists. It's all the more difficult to amaze an audience without any fancy effects to help you along and when you see an acoustic played right, it's every bit as exhilarating as some face-melting shred.
It's a rarer sight these days and we always stay on the lookout for acoustic players who can really command the instrument and drop our jaws. Scottish born John Goldie is one of the players that grabbed our attention, bringing a totally unique blend of funk, blues, jazz & Celtic influences together to create a totally one of a kind signature sound. A one-man force of guitar who's an absolute master of his instrument, John is able to combine bass, chords, melody & groove together with apparent ease and the results are never anything short of mind-blowing. He's also a proud Martin player, so we figured there would be no one better to join us in our Glasgow store's Martin room for a clinic.

On Tuesday the 3rd of September, we're very pleased to announce that the immensely talented John Goldie is joining us in Glasgow for a Martin guitar clinic. The event will take place in the store's Martin room and will be a rare intimate and personal clinic with John. He'll be teaching us about some of his techniques, running through a few tracks and sharing his experiences in the industry, including recording with artists such as the Faces, George Benson, Tommy Emmanuel, and Ike Isaacs, among many others. On top of that, John plans to talk you through our phenomenal selection of Martin guitars, focusing on his favourite models and showcasing what they can do.
With models from the Road Series, Modern Deluxe Series & Re-imagined Series all available, this promises to be a seriously great sounding evening and we truly cannot wait. Bag your ticket now to join a true guitar virtuoso in an intimate setting, along with some of the finest acoustics on the planet!

Click here to book your FREE space now.

Check out some of John's playing in the video below!