Martin Week: Martin Authentic Acoustic Restring Days
Published on 03 September 2019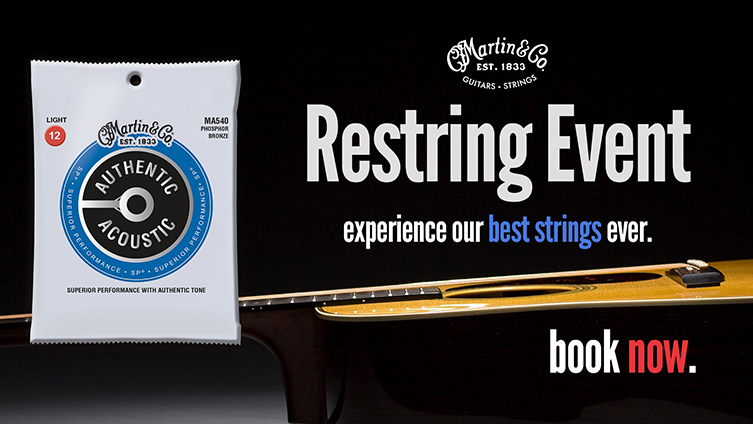 While Martin may be best known for their guitars, their own line of strings are every bit as impressive. We've long been fans of their Authentic Acoustic range which not only feel and sound great but are extremely hard wearing and a great option for players whose guitar is needing a little TLC. Impossibly light feeling despite how durable they are, these strings were designed with the player in mind and with reliability as their main focus. The results are pretty incredible and more than a few of our team have laced up our own acoustics with them and been really impressed. Guitarists, as we're sure you know, can be fiercely loyal to their string brands but it's a great idea to experience what's out there and find the perfect fit for you, so we wanted to give you the chance to try out what Martin have got to offer!

We're hosting Martin Authentic Acoustic Restring Days at our Birmingham and Edinburgh stores and we'd love for you to come along and bag yourself a new set of strings! We see these as some of the most advanced on the market and would thoroughly recommend giving them a go for yourself. If you have an acoustic in the corner which has been crying out for a new set of strings, this is the perfect chance to show it the love it deserves and try out something new while you're at it. Be warned, we expect spaces to fill up pretty quickly, so book up now to get involved!

Simply call or email to reserve your space.

Learn more about Martin's Authentic Acoustic strings below!