15th Anniversary: Acoustic Week
Published on 19 August 2019

We're celebrating our 15th Anniversary with Acoustic Week at guitarguitar!
It's a new week of celebration and this time we're paying tribute to where it all began, the humble acoustic guitar! It's easy to get carried away with shredding through your Marshall stack but nothing quite compares to the feeling of picking up your trusty acoustic and having a strum. With loads of incredible innovations in the industry, acoustics look and sound better than ever before so we knew we just had to dedicate some time to them. No matter what your favourite brand is, we've plenty of deals and offers for you to get stuck into along with some amazing prizes to be won. So why not turn down that gain, put your electric on its stand and join us for acoustic week? It's going to sound seriously sweet...

This week, it's all about the acoustics and we've plenty for you to get involved in!
Huge Deals
Kicking things off we have a huge Taylor sale where you can save over £1500 on a brand new guitar from one of the world's most cherished brands. There are some stunning models on offer with huge discounts so this is the perfect opportunity to pick yourself up that Taylor you've always dreamt of.
If you fancy something a little bit different, we're also giving you the chance to take home any Finlayson or Alvarez guitar with 24 months 0% finance. Both of these brands have quickly become favourites in our stores, offering exceptionally high quality and well-designed instruments that punch well above their modest prices. Stop by the store to try one out and you'll see exactly what we mean!
Acoustic Week Giveaway
Now, the part you've all been waiting for... What's to be won in this week's giveaway? Well, it's a biggie this week with two separate prizes to be won AND you don't even need to visit your local store to enter. For the first time since we kicked off our 15th Anniversary celebrations, we're opening up the giveaway to online entries too!
Up for grabs this week is the acclaimed Finlayson 100 Series 000-100RS. Selected as Guitarist's Choice by Guitarist Magazine, this fantastic guitar features an all-solid top and sounds exceptional with a loud, bold voice that still maintains its clarity. It sounds absolutely brilliant across a whole range of styles and with the gorgeous aesthetics to match, it really is an incredible all-rounder that any acoustic player would be glad to have in their arsenal.

Our next prize this week comes from a brand we're sure you'll recognise, the legendary Takamine. We're giving you the chance to get your hands on a seriously cool Takamine GX11MENS acoustic which sound every bit as great as we've come to expect from Takamine. Short scale and perfect for musicians on the move, these little guitars are loads of fun to play and sound excellent. If you've been looking for a new guitar for around the house, this is the perfect companion for you!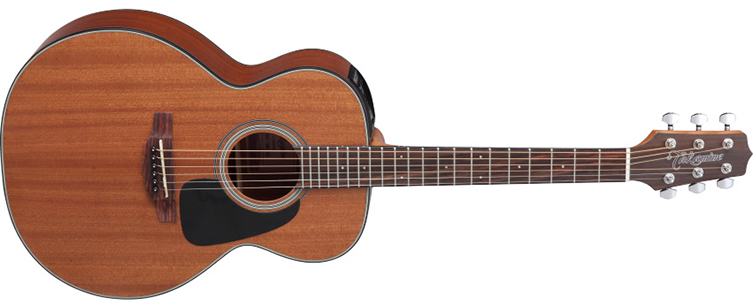 Acoustic Advice Sessions
On top of that, we're hosting in-store advice sessions on amplifying and maintaining your acoustic! Drop by any of our stores this week and grab a member of our team and they'll be happy to talk you through anything you're struggling with, pr simply give you some advice.
As with all of our 15th Anniversary giveaways, all you have to do to be in with the chance to win is stop by your local store this week (19/08/19 - 25/08/19) and fill out an entry ticket. These will also be entered into a grand prize draw where one lucky winner will take home a guitarguitar gift card worth £1500 at the end of the 15 weeks! You can also now enter online! Simply click HERE and follow the instructions on the entry page.

The Acoustic Week giveaway will run from 19/08/19 until close of business on 25/08/19, only entries within these dates will be valid.
Entries for all 15 Week Anniversary promotions are limited to one entry per person each week.
For full terms and conditions click here to visit our 15th Anniversary page.