A Closer Look: Alvarez Artist Elite Range
Published on 27 August 2019
Alvarez's prodigious current run of quality acoustics sees no signs of slowing down! Their designs and build quality are already 'Best in Show' for each price range they inhabit, but the new Artist Elite range is set to shake things up further!

Alvarez don't mince their words when describing the Artist Elite Series: "In conceptualizing Artist Elite, our goal was simple: 'produce a collection of guitars that are beyond comparison.'"
Lofty comments indeed, but when you consider the woods used, hardware and spec across the range, these are no empty, fluffed manufacturer's statements! From the tonewoods to the finishes and at every point in between, the Alvarez Artist Elite range out-perform all other similarly priced brands. This is a pretty hefty throwing down of the gauntlet!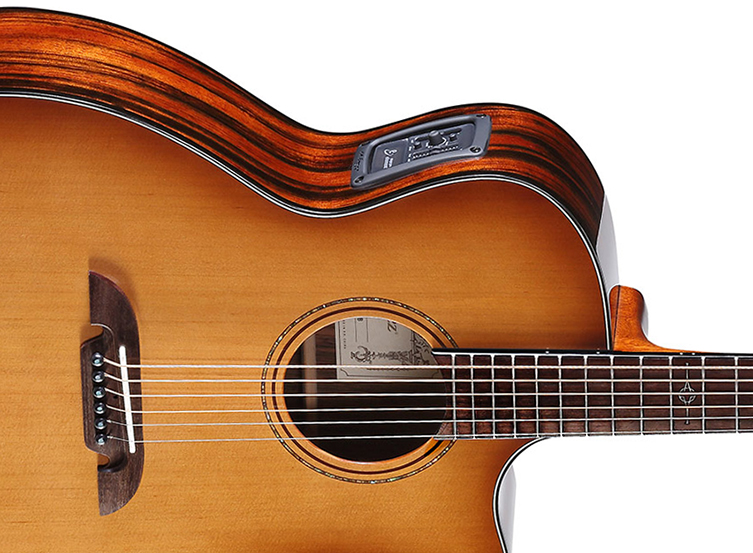 So, what are we dealing with here? Well, there are 8 models in the range. This includes two full-depth dreadnoughts, one slimmer dreadnought (in depth, not 'at the waist'), one OM/folk style and four Grand Auditorium models. All have cutaways, and all are electro models. Some designs, such as the ADE90CEAR, have a bevelled armrest in the upper bout, lending a distinctive beauty to the instrument, not to mention added comfort!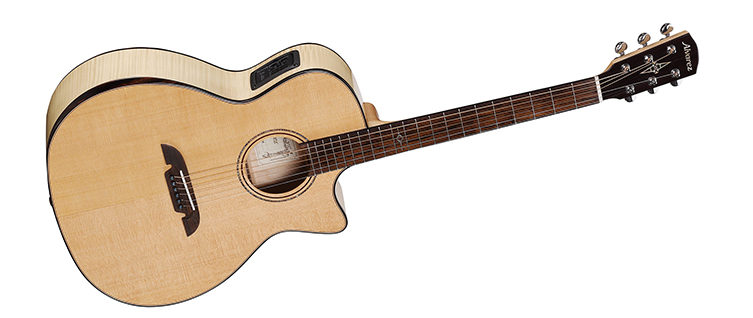 Each Alvarez Artist Elite features a solid top, and depending on the model, that top could be AAA Figured Acacia (that's on the AGA99CEARSHB), Select African Mahogany (ADM66CEAR) or perhaps AA Western Cedar. The sides of each of the models have beautiful looking layered woods like Acacia and Flamed Maple.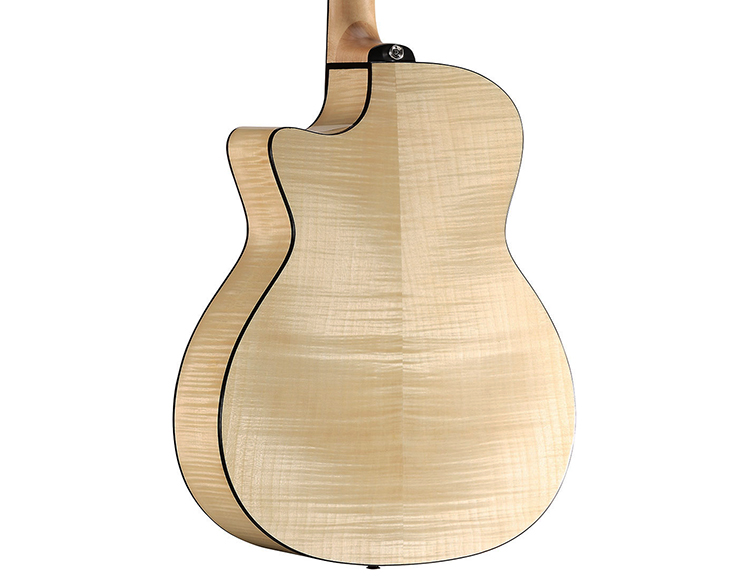 The bracing within each Alvarez Artist Elite model is Alvarez's MST1 Bracing System, which combines tapered X-style bracing with asymmetric 'tone bars': strips of timber that catch and shape resonant frequencies to sweeten your guitar's overall sound. Since each instrument is a different shape and uses different woods, so too does the tonal profile change from guitar to guitar. What is relative across the board is the level of response and animation from each guitar: Alvarez have really zeroed in on specifics to get each model sounding and responding as brilliantly as possible. The end result is a range of instruments that rivals those of double the price.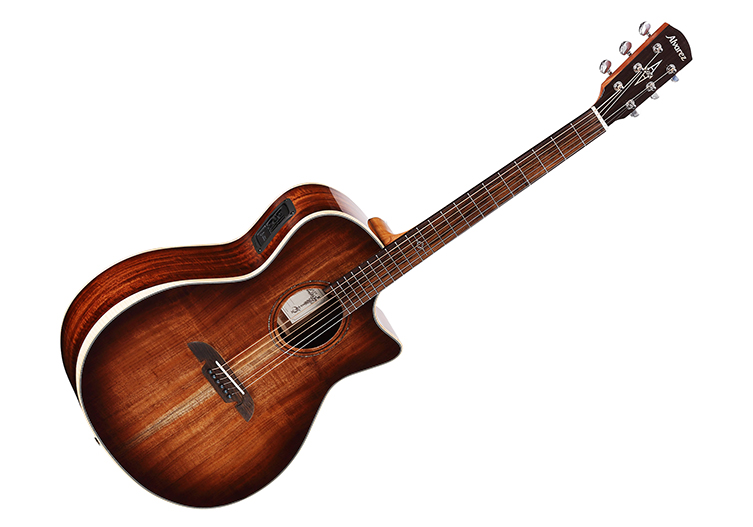 Additionally, each model in the Artist Elite series is fitted with a top-of-the-line pickup system made by LR Baggs. Tone is of course subjective, but these are easily amongst the greatest sounding 'plugged' acoustics at this sub £800 price point! The combination of the Element piezo pickup and the Stage Pro Preamp box (with built in tuner and EQ) deliver a package of acoustic tones that is unrivalled by competitors.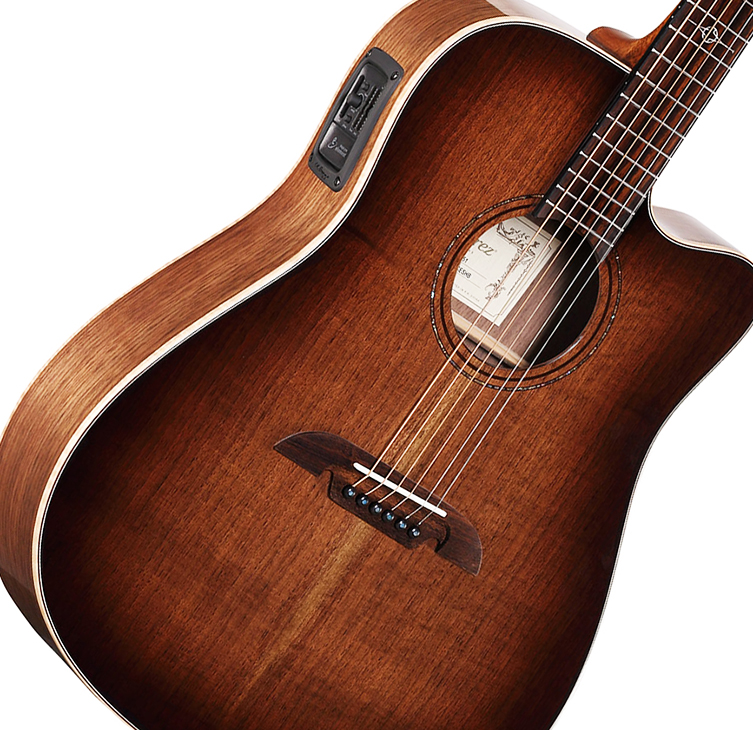 The bottom line goes like this: these new Alvarez guitars are stunning to look at, diverse in choice, lovely to play and they sound exceptional. Pricewise, they range from £549 to £799, making them stupendously good value for money. There is objectively nothing bad to report here: these are great guitars and it makes a great deal of sense to own one!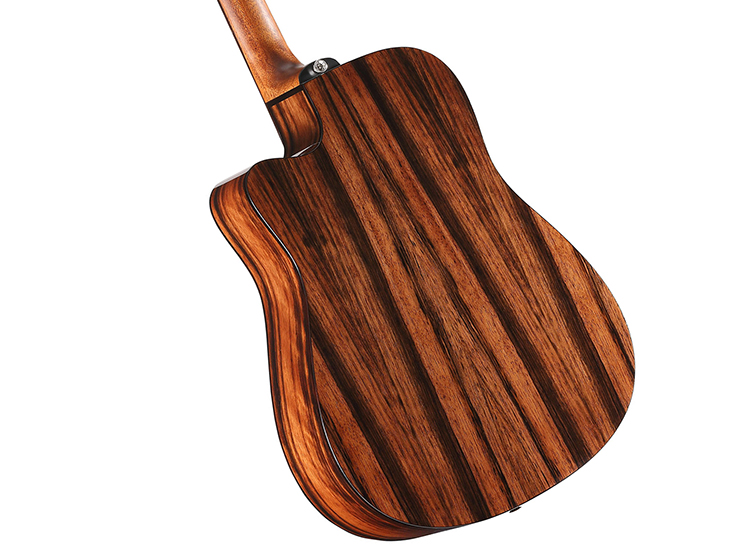 Every guitarguitar store currently has stock of this range, so please do head on over to your nearest branch and ask to check out the new Alvarez Artist Elite acoustic guitars. You'll be most glad that you did.