A Closer Look: New Suhr Delivery
Published on 04 September 2019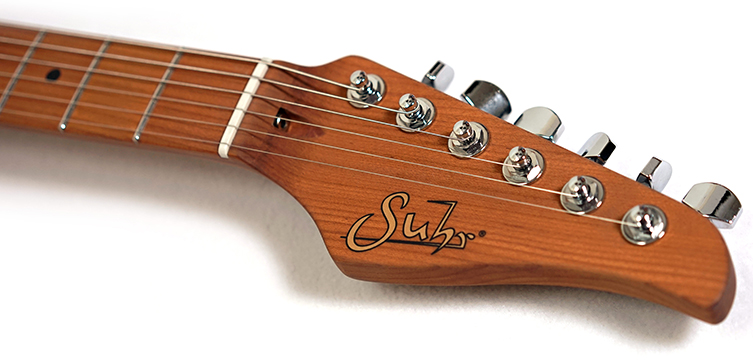 For all fans of awesome guitars: we have some new Suhr models in!
Taking delivery of a new Suhr shipment is always cause for excitement. Even though we've been Suhr dealers for well over a decade, we still get that rush of anticipation when John Suhr and co.'s creations reach us from California!
We have some great new models in: Classic S, Classic T and a selection of beautiful Standard Plus and Modern Plus guitars. There have been a few tweaks to these models, too! Some of these Suhrs have already been sold which is pretty amazing, but we currently still have stock. Let's check these out!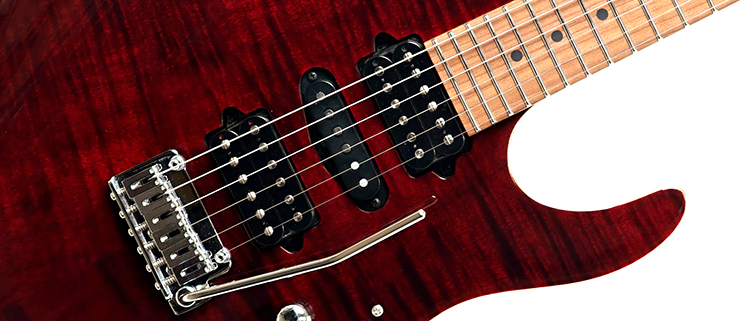 Suhr Classic S & T
These are Suhr's updated take on the classic 'Californian' electric guitars. Suhr make some of the very best S and T style guitars available anywhere. Their reputation for quality, detail, features and 'fit & finish' puts them ahead of several other high-end guitar makers.
The Classic S and T are coming in to us now in some beautiful new colours: check out the Vintage Yellow on the S and Vintage Natural finish on the T!

There are more changes afoot within the Suhr Classic guitars. The neck profile is now Suhr's Vintage C profile, the pickups have been changed out to the even more halcyon-sounding Classic T and V60 single coils. HSS models include the SSV humbucker for a bite that's ever-so-slightly hotter than vintage. The balance of tones is there, spreading out a wide palette of sounds from one guitar. These hand-wound pickups are a popular choice for aftermarket modification, so it's a real benefit to have them built-in here.
All of our Suhr Classic models also feature the SSCII hum-cancelling technology. Vintage tone, no hum, no batteries. Perfect!

Standard Plus
Suhr's 'Standard' is anything but! A stylish update of the S-type, this Suhr comes with features that makes them particularly good purchases for the discerning guitarist.
First off, our Suhr Standard Plus guitars have roasted Maple necks. Apart from looking good, the roasting process, also known as 'torrefaction', strengthens the neck. The lack of moisture actually contributes to a change in the wood's molecular structure, which in player's terms means that the necks are light, comfortable and super-stable.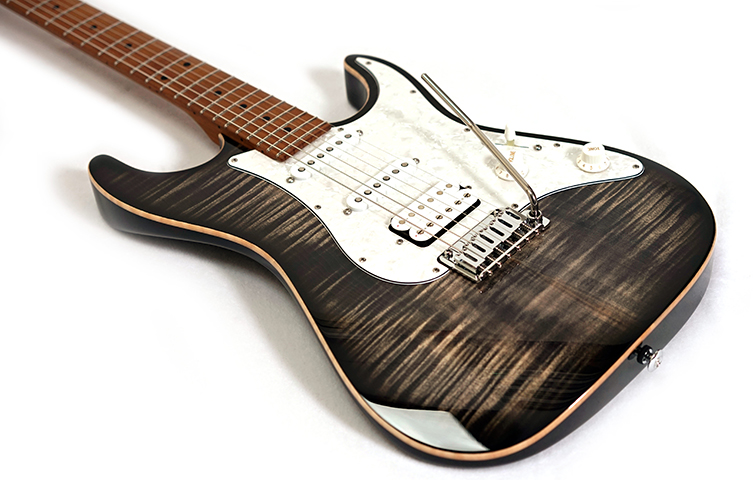 The slightly smaller Basswood body of the Suhr Standard Plus has natural edge binding and a glorious Flamed Maple top. Beauty closely follows function to contribute to a quite superb instrument. The SSCII technology is built into these guitars too, as are the freshly changed pickup choices. The amount of quality built into these guitars is pretty staggering!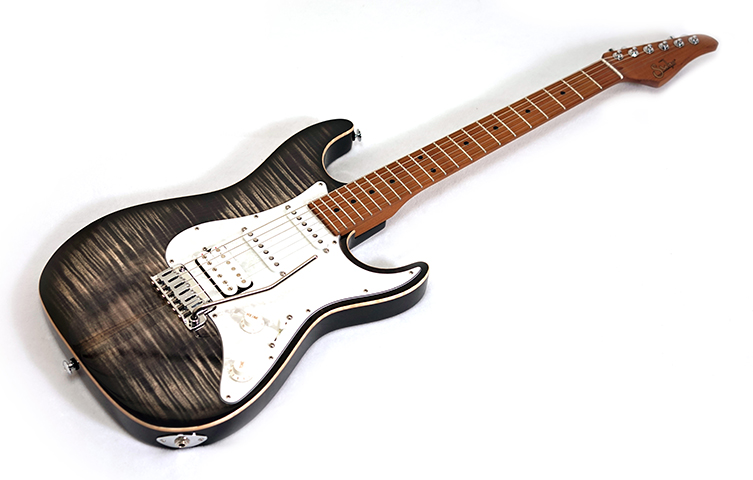 Modern Plus
Suhr's Modern Plus is perhaps their most recognisable design. It's a contemporary double-cut bolt-on with a silhouette that's sleek and recognisable. Like all Suhr instruments, this is a real 'performance' guitar that can cover many bases.

Whether you are shredder, Fusion fan or Jazz-lover, you'll be able to excel with a Suhr Modern Plus. Gotoh trem, H-S-H pickup configuration and one of the best necks in the business (again, roasted Maple and complete with compound radius fingerboard & stainless-steel frets) mean you will be comfortably prepared for any gigging or recording situation.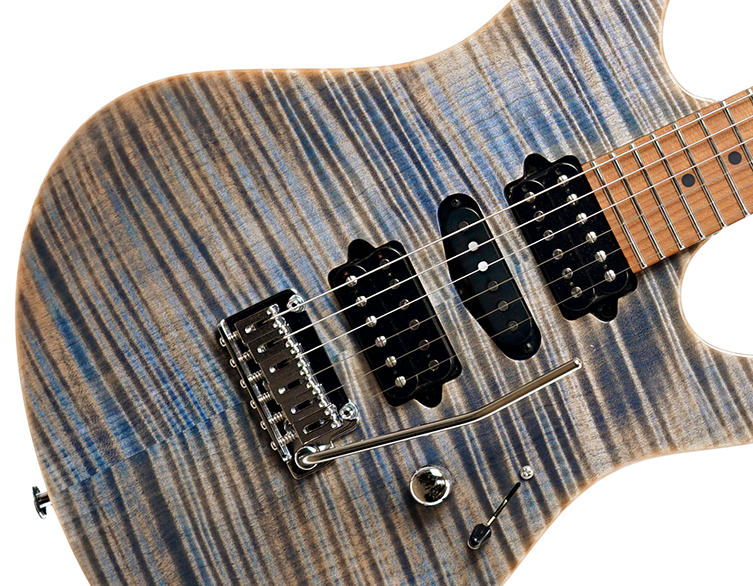 A host of beautiful and eye-catching finishes help make these beauties stand out: Whale Blue Burst, Chilli Pepper Red and Trans Blue Denim Slate are just a few examples of the rainbow's worth of colours you can currently select from our stock!
These fantastic guitars are available now from right here on our site or from your closest guitarguitar store. Visit us to try one out today or simply click through online to order yours!
Check out our Suhr guitars and get in fast while we have them in stock!