15th Anniversary: Grand Prize Party
Published on 13 September 2019

We know you guys are as gutted as us that our 15th Anniversary promotions will soon be over but fear not rockers, we have one last hurrah planned for you...
This weekend, we're hosting parties in all of our stores where you can join us in finishing off our 15 Weeks in style! We enjoyed our Birthday Party so much that we knew that round two had to be on the cards so we invite you to join us at your local store this weekend to hang out and take advantage of some huge offers while you're at it.
Not only will we be loaded up with drinks and snacks for you to get stuck into, but this weekend only, each store will also have exclusive offers and deals that you can take advantage of. There are some seriously exciting bargains to be had while stocks last so make sure you get down early to check out the full range of deals! On top of that, we'll be armed with tons of free swag and merch for you to take home just for showing up!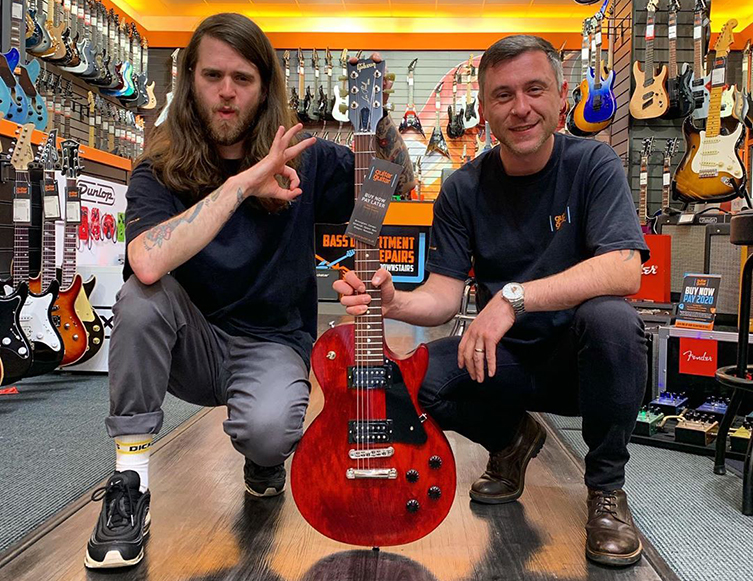 All of that not tempting you? Well, the week isn't over yet and you still have time to enter our Gibson Week competition to bag yourself a Les Paul and this is the perfect opportunity to submit your entry ticket! This is also your last chance to take home our Grand Prize - a £1500 Gift Card. Just think... If you bag that for yourself that dream axe suddenly becomes a whole lot more attainable! We've had an absolute blast celebrating our big birthday with you all and we can't wait to party with you again - get down to your local store and get involved in the festivities.
If you can't make it down, don't worry, we've also just added 15 HUGE offers to our site where you can save on a whole range of pedals, guitars and more so nobody is missing out. What are you waiting for!? Click here to check them out now.