Events: Celebrate Taylor Guitars at Your Local Store!
Published on 27 September 2019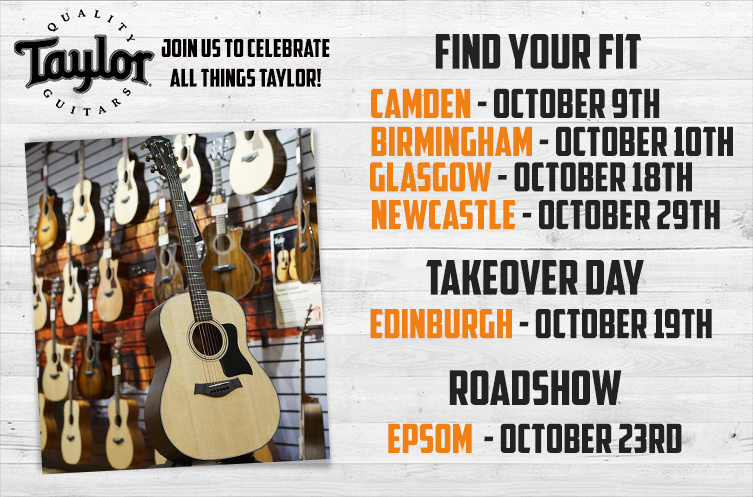 Now, we see a lot of acoustics in our stores but despite all of the new arrivals, it's tough to beat a trusty Taylor. Giants in the acoustic game and quite rightly so, their fantastic instruments each have their own sound, look and vibe which is unmistakably Taylor and we absolutely love them for it. We're firm believers that every guitarist should try out a Taylor at one point or another because most that do simply fall in love straight away. We have dedicated Taylor areas in each of our stores where you can spend some time experimenting with different models and you're always welcome to join us and try out a few models from our huge selection. In fact, we have the perfect opportunity for you to do just that coming up!

We invite you to join us and get stuck into all things Taylor at your local guitarguitar! We have some seriously exciting events lined up and a small army of Taylor experts descending on our stores so don't hang about, reserve your space now to come along and try out some of the best sounding acoustics on the market. With Find Your Fit events in Newcastle, Camden, Birmingham and Glasgow, along with a Takeover Day in Edinburgh AND a Taylor Roadshow in Epsom, there's no need for anyone to miss out on spending some time chatting with the guys from Taylor and trying out a selection of guitars while you're at it! The guys from Taylor will be armed with plenty of swag for you to get your hands on and everyone who comes along can even enter our competition to be in with the chance to win a brand new Taylor 314ce! On top of that, there's an Academy 12e up for grabs at our Edinburgh event so if you haven't checked out their new Taylor area yet, you won't get a better chance than this.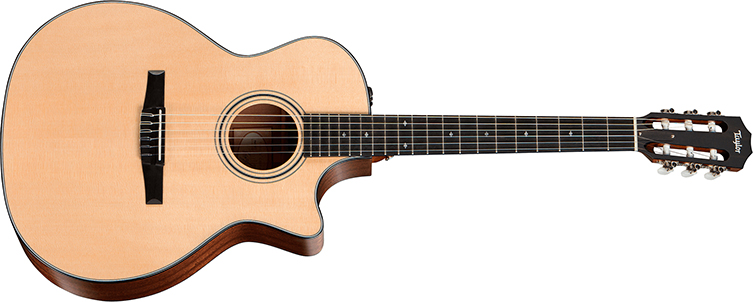 We always learn loads and have a blast at these events so if you've been eying up a new acoustic, fancy knowing a bit more about the one you have or even just feel like seeing what the brand have to offer, you won't get a better chance than this!

Call/email your local store to reserve your space, or book your tickets for our Roadshow in Epsom here.