A Closer Look: D'Angelico Guitars
Published on 01 October 2019
D'Angelico guitars are flat-out beautiful.
Imagine taking the best of 1930s Jazz-era vibes and mixing them in with flashings of Art Deco and a little Italian magic, and you'll be a little closer to understanding the appeal of D'Angelico guitars.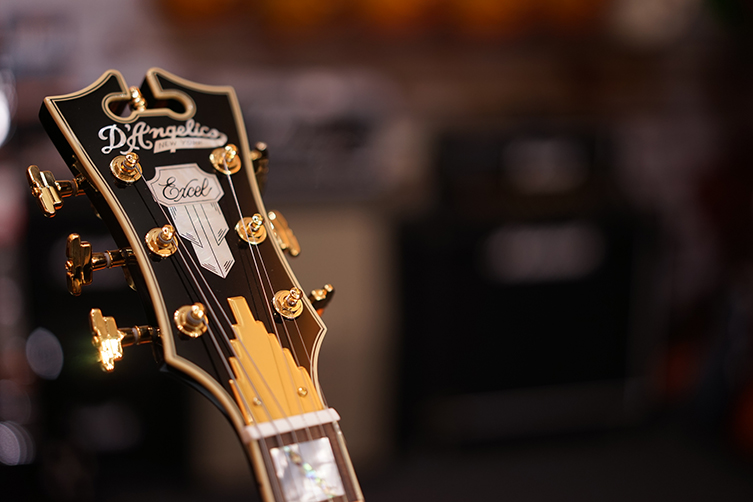 We love them because they bring us something fresh and exciting, whilst also being traditional and historic. It's not an easy trick to pull off, but D'Angelico manage it without a sweat.
So, who are D'Angelico and where have they come from?
The answer is pretty much what you'd hope to hear...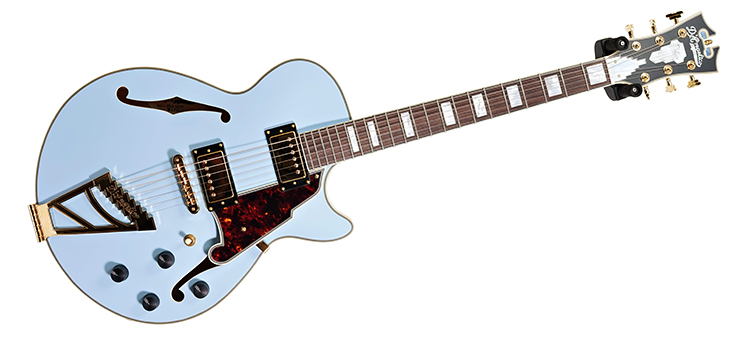 The Beginning
D'Angelico were founded in 1932 in Little Italy, Manhattan. John D'Angelico originally learned his craft as a youth from his grand uncle, the mandolin and violin expert Raphael Ciani. His guitars were noted for their high performance levels, not to mention their hand-built value for money. They quickly became as celebrated as Gibson and Epiphone in the Jazz hollowbody market. Their flamboyant styling certainly helped here, with ornate, decorative headstocks plenty of binding around their 17" hollow bodies. In the heady days of 30s Jazz and Swing, D'Angelico were a significant New York brand.
Those days are long gone now.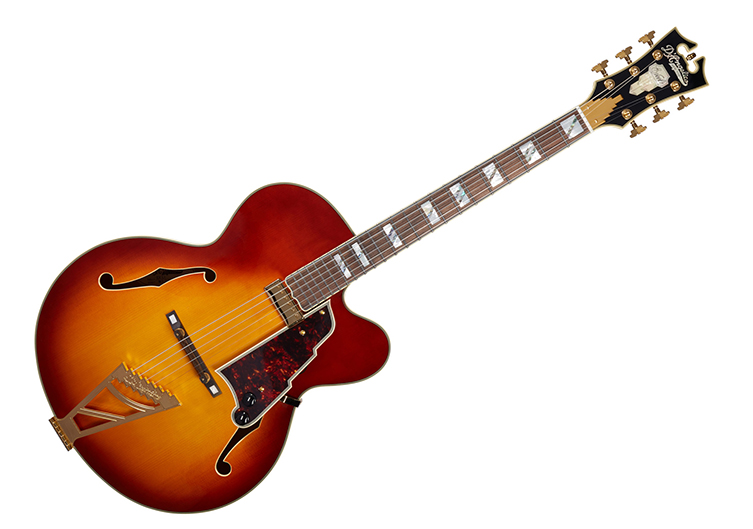 Jazz is niche and New York is a different place.
The D'Angelico name was lost not long after John's death in 1964. Happily, it was resurrected in 2011, with a fresh emphasis on new designs and models, all with plenty of that old-time D'Angelico charm and pizazz!
D'Angelico Today
Today, D'Angelico offer a wider range of instruments. Whilst they still made exemplary hollow body archtop guitars, they now have solid body and semi-hollow guitars in their stable. Jazzers are most than well catered for, but the range has now expanded to include Rock, Blues and Indie guitarists.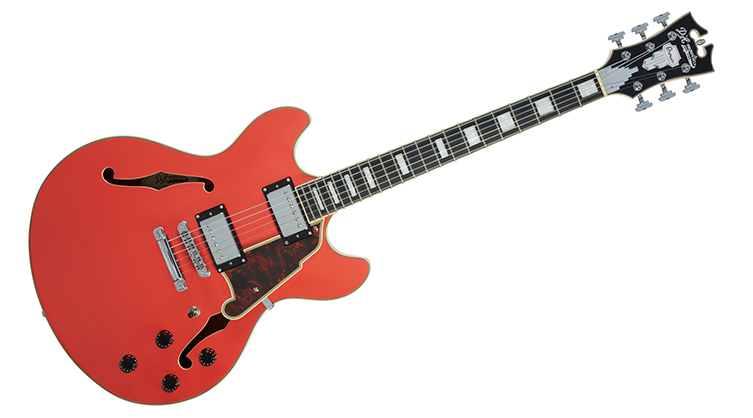 You won't confuse these beauties with any other brand, either. Their exceptional looks bring plenty of that old 'Noo Yoik' charm, right down to truss rod covers shaped like the Empire State Building! Art Deco tuners abound, as does a rather complex (and quite beautiful) headstock shape, layers of cream-coloured binding surrounding the headstock, fingerboard & body, lots of chrome or gold hardware and some inspired original styling for the bodies, pickguards and tailpieces. As individual instruments, they look gorgeous. As a group, they are quite stunning.
Just like the old days? Not quite. Better!
One great solid body that caught our eye was the D'Angelico Premier Brighton. It's a set neck model (with an unfinished neck, which we LOVE) with a symmetrical double cutaway horns, Duncan-Designed humbuckers and a range of great finishes that include Ocean Turquoise! As a valid alternative to the usual twin humbucker, set-neck choices, this is pretty special. There is a brightness to the sound, which we didn't necessarily expect, along with weight to the tone and loads of sustain. The pickups are based on Seymour Duncan's JB and '59 models, so you are assured a great sound!

Another great D'Angelico guitar for us is the Premier DC Stairstep in Champagne. Now, this title gives us some details about the guitar, if we know how to look...'Premier' is D'Angelico's imported range (high quality, lower cost: we like!), 'DC' is of course Double Cutaway, and 'Stairstep' refers to the stylish tailpiece shape. We think this great semi has something of an 'Alex Lifeson' vibe about it, but it's an original creation, make no mistake!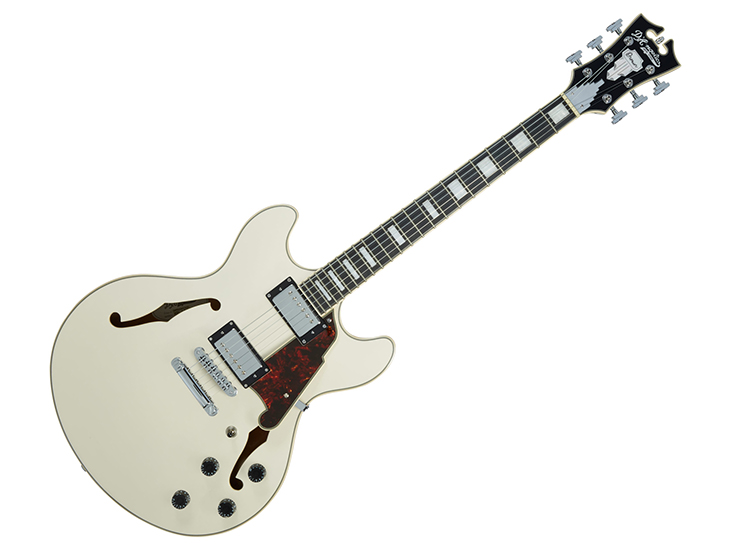 The DC Stairstep has the same beautiful headstock and block inlays as the Brighton, alongside a classic-looking semi-hollow cutaway body. We have f-holes, we have binding (on the back too) and some lovely little touches like the stylised shape of the bound tortoiseshell pickguard. This is an elegant and distinguished guitar, suitable for a variety of genres and bringing class and refinement to everything you play.
The last instrument we'd like to focus on (D'Angelico have many more) is the Bob Weir signature model. The Grateful Dead have quite a visible association with D'Angelico and so have a number of related guitars. The model we want to show you today is the D'Anglico Deluxe Bedford Bob Weir model finished in Matte Stone. This original design features a set-through neck with a Pau Ferro fingerboard. The headstock bears the same awesome glitz as the others, only this time in Gold!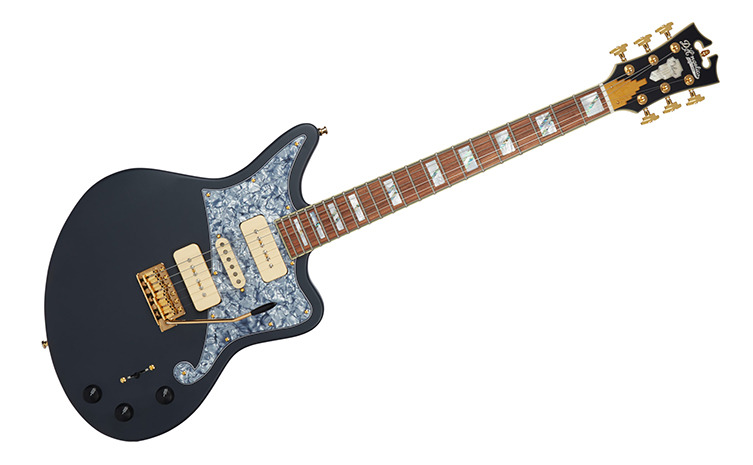 The real selling-point here is the pickups. D'Angelico and Bob Wier have gone for an unorthodox (and quite musical) choice of two P90s and a single coil. Bob's aim was for ultimate clarity, and these choices reflect that perfectly. The P90 models are Seymour Duncan DA-90 STK models, and the single coil is a 'Blonde' model from Jason Lollar. A 5-way switch and a special 'blend' knob mean that a real wealth of tones are available from this one instrument. A gold Wilkinson tremolo with 6 pivot points offers even more versatility.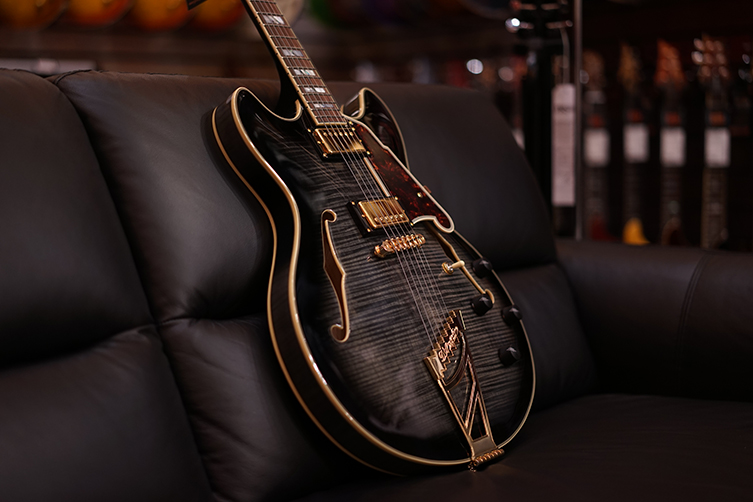 Check out the Range
We currently have a tremendous selection of D'Angelico guitars for sale in selected guitarguitar stores. These really are some of the coolest, more comfortable to play guitars we've seen in a good long while. They have their own thing going on and that is so refreshing to see. We invite you to visit us and check out the D'Angelico range at your earliest opportunity.
You'll be glad you did!
Until next time
Ray McClelland