Offer: Free Universal Audio Satellite with Apollo Racks
Published on 01 October 2019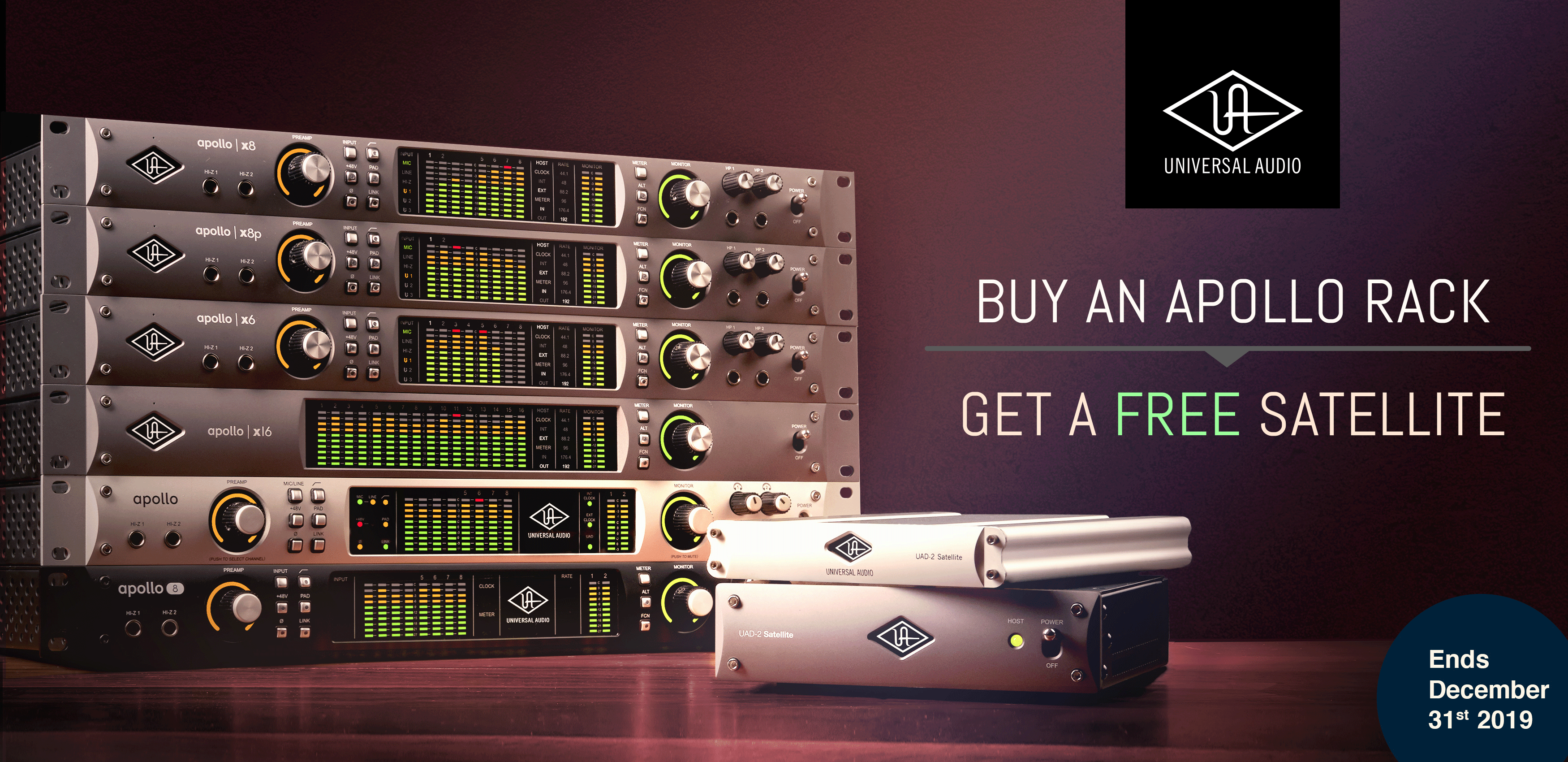 Is your studio setup due some much needed TLC? Well, if like many, you've simply gotten a little behind the times and are working with a system that's outdated, or simply can't keep up with you these days, it's time to bite the bullet and go for an upgrade.
As the heart of your recording equipment, your choice of interface is potentially the most important element to consider, particularly if you're constantly making adjustments to compensate for poor audio quality. Undebatably at the top of their game when it comes to professional quality interfaces, Universal Audio are always a first choice of ours for new tech and with a wide range of interfaces suited to almost every application you could possibly think of, they're bound to have something that'll fit in with your other gear. Not only that - they're also offering some pretty impressive savings throughout the rest of 2019...

Right now, Universal Audio are giving you the chance to save some huge money on their range of Satellite processors!
UA are not only held in high regard for their incredible audio interfaces, but also their exceptional UAD plugins. The UAD library is host to a wealth of plugins that are detailed recreations of iconic studio equipment as well as new useful outboard tools. The genius of using Universal Audio plugins is that they run on their own processors, which are built into their Satellites and Apollo interfaces. This means that they're exceptionally light on your CPU, but UA are able to code them to intricate detail because their processers are doing the heavy lifting.
This ingenious approach has seen Universal Audio Apollos, Satellites and plugins become industry standard in professional studios worldwide.
From tracking to mixing, you will find UAD plugins have their place at every step of the production.

From October 1st through December 31st, purchase a Universal Audio Apollo rackmount audio interface through our site or in one of our stores and you'll get corresponding UAD-2 Satellite sent out to you when you register your Apollo on the UA website.
Have a look at the breakdown below to see what's available.
You won't get a better opportunity than this to save money on some seriously powerful new studio equipment and we'd thoroughly recommend taking advantage of it!