Gretsch: A Celebration
Published on 01 October 2019
It's a rare guitar fan who doesn't love a Gretsch.
Not liking Gretsch is almost like not liking guitars! Gretsch are jewels in the whole mythos of guitars and their stylish designs contain much of what make guitars so cool in the first place!
Gretsch are a very idiosyncratic brand.
Say 'Gretsch' to any guitarist (not drummers, they have Gretsch drums to associate with) and they'll likely visualise large, decorative guitars with f-holes, binding, gold, Bigsby trems, bling and a fair amount of posing. Gretsches are the Dandies of the guitar world, and always have been. If ever you wanted to make a visual statement on stage, Gretsch have a reliable wow-factor that crosses cultures and generations.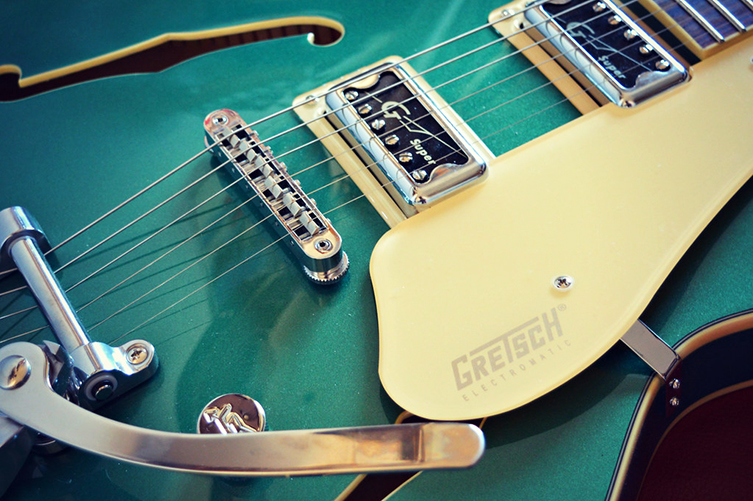 There's more, though. It isn't just about fancy looks. Gretsch all have, to one degree or another, a defining 'Gretsch tone'. The combination of (most of the time) hollow bodies, easy action and 'Tron' pickups make for a sound that has instant bite and twang, without a huge amount of output. Contemporary models have diversified somewhat into heavier tones, but that's true of many classic guitars (for example: the Jim Root Stratocaster is technically a Fender Strat but sounds nothing like one): the classic Gretsch sound is eminently available. Each note seems to count for more.
Depending on the model, you'll see 'Neo-classic thumbnail' inlays, Bigsby tremolos, sparkly binding and pickups that fall into either the single coil 'dyna-sonic' or humbucker 'filtertron' moulds. Gretsch make their own pickups, and also use TV Jones models, a respected pickup maker from the US. It all helps to add to the overall character and ambience of a Gretsch guitar. There is nothing like it!
There is also something of an 'attitude' that comes with playing a Gretsch. These are not guitars for shredding on. Gretsch players tend to value the guitar as much as an object and accessory as they do of its function and musicality. Gretsches and certainly easy to play, but they encourage more 'ensemble' playing over solo flights of fancy. There is a feeling that the guitar is playing you as much as you are playing it! This, to us, adds significantly to the appeal.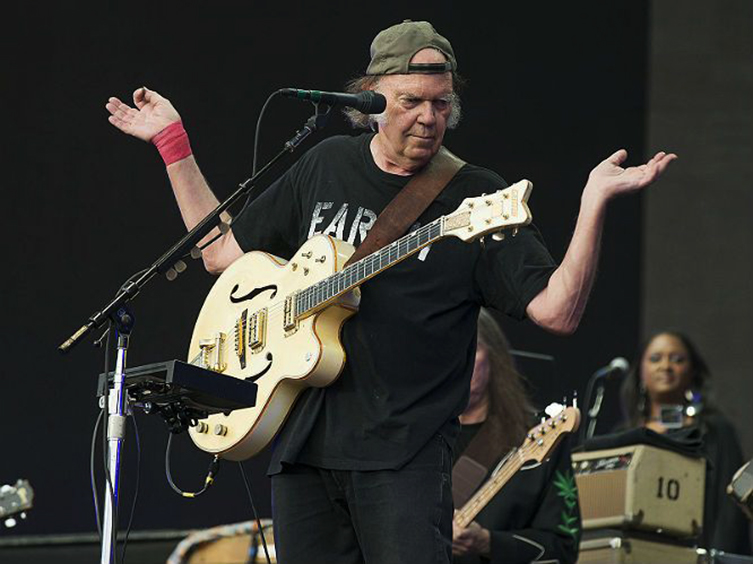 We figured that it was high time to celebrate these magnificent beasts a little. They are just as significant as Fender or Gibson in the history of electric guitars, without a shadow of a doubt. Gretsch have a sound that actually sits somewhere in between these two behemoths, providing a legitimate and worthy third planet of sound in the pantheon of electric guitar tones.
Although Gretsch as a company have been around since 1833 (in New York, seemingly where all the coolest hollow body brands come from), the guitars we are excited about tend to all have come from the mid-50s, when the idea of a luxury hollow body guitar was quite in fitting with the aspirational, futuristic 50s of space rockets and Cadillacs. The world had recovered from World War II and the future looked bright. Gretsch epitomised this optimism with their avant-garde guitars. These designs have remained almost completely unchanged during the intervening decades, like all other classic guitars. Style is style!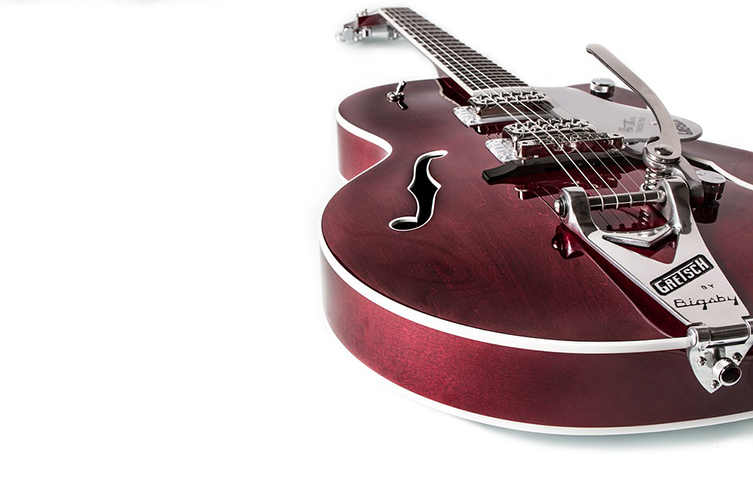 What of the players? What indeed. There are many, as they are as distinct from each other as Gretsch are from other brands. For this article, we've decided to have a brief skip through the overall types of guitar that Gretsch offer and bring in some of the notable players as we go. It's not exhaustive of course, but hopefully we'll have some of your favourite Gretsch guitars and artists in here.
The Hollow Bodies
Gretsch's hollow body guitars are easily their most famous. Most players associate the brand with these instruments, and they appear in all types of music. Chet Atkins, Duane Eddy, Brian Setzer, and Stephen Stills have all chosen these large, gorgeous instruments to be their main squeezes both onstage and off.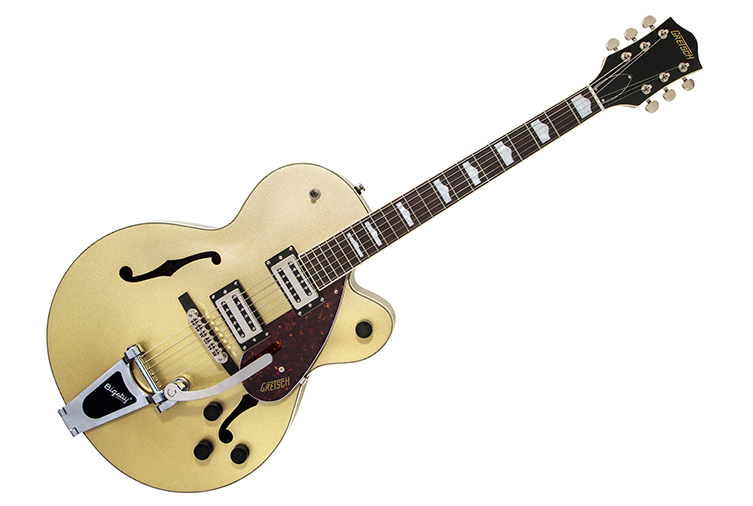 Gretsch hollow bodies can be up to 17" in width, approaching the largest traditional Jazz boxes. The larger models, like the little-seen Country Club, for example, fully embrace the stylistic properties of Gretsch, offering guitarists an instrument like no other. For some reason, despite their style and build, Gretsches are resolutely not Jazz guitars, nor are they distinctly Country, Bluegrass or any other specific genre. Rockabilly players (which itself is both very specific and a vague hybridisation of genres, sort of like Gretsch themselves...) love Gretsch, as do more 'Rootsy' players who prefer not to dollop on the gain.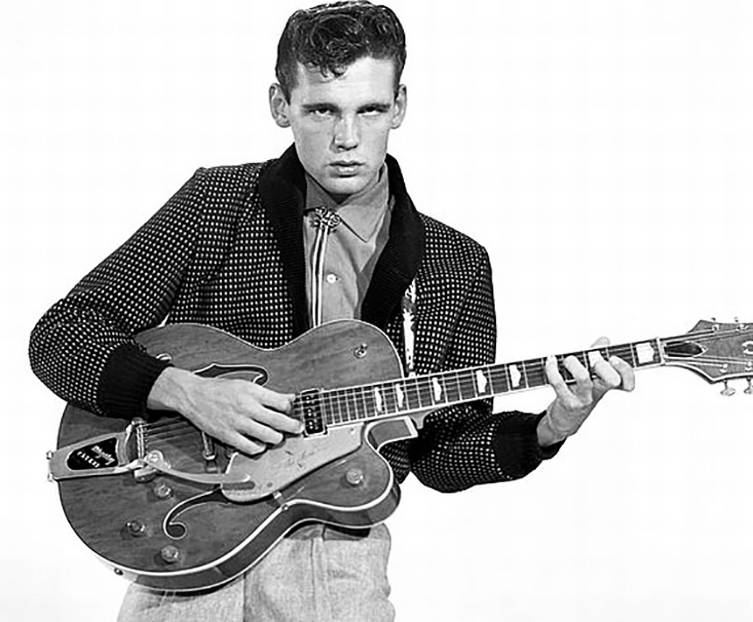 Having said that, Rancid's Tim Armstrong is not exactly noted for having a pristine vintage tone and his main axe is a brilliantly battered Country Club. Gretsch have long since honoured him with a tasty signature model from their mid-priced Electromatic range. It's so popular that we at guitarguitar have a tough time keeping it in stock! No wonder: it's big, it's black 'n' gold and has relatively (for Gretsch) high gain pickups: what's not to love?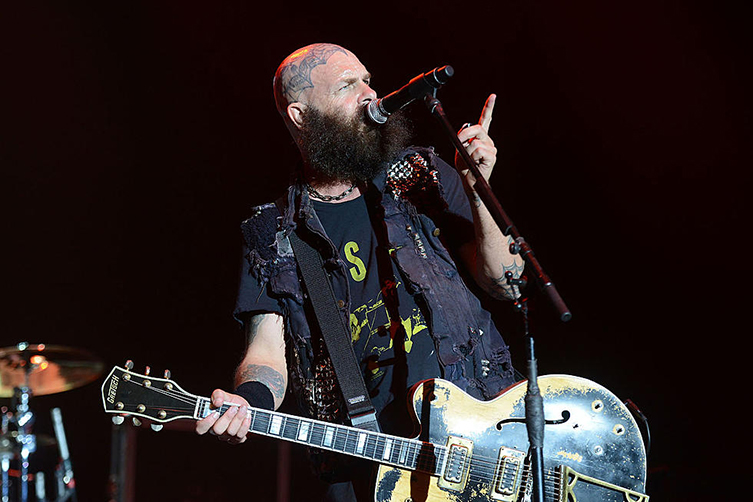 Of these hollow body models, a couple are perhaps more revered than any others. We'd venture to say that the White Falcon and the Nashville are the two defining hollow bodies, though the fact is, Gretsch make multiple variations of many of their models, not least the White Falcon!
White Falcon
The G6136 White Falcon is a wonderfully charismatic guitar. You've definitely seen this one, in one iteration of another. Neil Young loves his, Billy Duffy from the Cult uses it more than any other guitar, and Stephen Stills made it his primary electric long ago. Each White Falcon has the sparkly orange binding and gold hardware over a pristine white hollow body. It's basically star-power in a can. Single cutaway and double cutaway models are available, with and without Bigsby. The pickguard has a graphic of a flying falcon on it too, in case all that other stuff wasn't enough.

The idea behind the White Falcon was to create the ultimate 'dream guitar'. Gretsch designer Jimmie Webster wanted to make a guitar that would surpass the almighty Gibson Super 400. To be fair, the two are really quite different guitars, but we admire the thinking!
Today, the White Falcon is available in several guises, including signature models for Stephen Stills and Billy Duffy. Bono has an 'Irish Falcon' which changes up some period details and swaps out the white colour for a typically Irish green.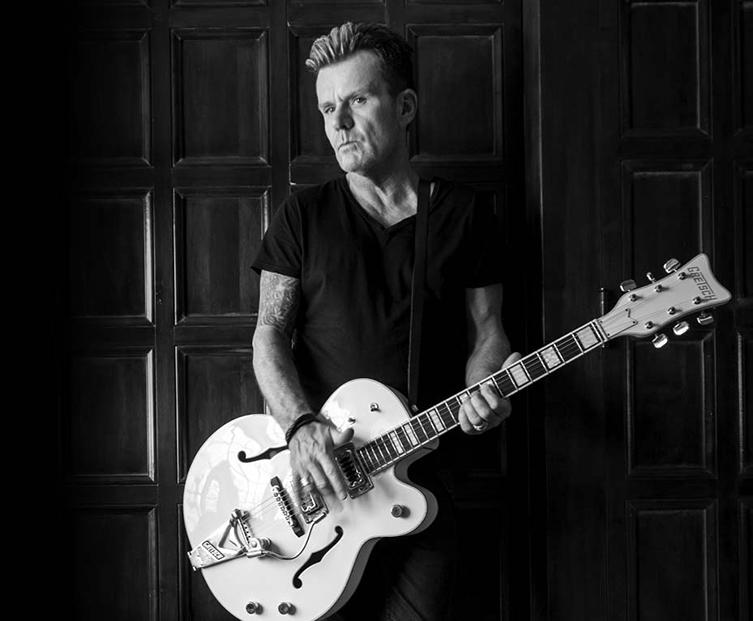 Gretsch also offer a squint-and-you-can't-really-tell Electromatic G5420 in Snow Crest White, for those who want a little of the Gretsch magic with a significantly lower price tag. It's not the same guitar, let's be fair, but it's great in its own right and has a little of the White Falcon's DNA in there.
Nashville
The G6120 Nashville is the ubiquitous Gretsch hollow body. In reality, it's not too different to what we just looked at with the White Falcon, apart from the gold and sparkly decorative elements. The Nashville embodies the larger, single cutaway charm that everybody loves about Gretsch. Often, TV Jones pickups are used in these models, which are a US-made brand of custom pickup. TV Jones make Gretsch-style pickups for after-market mods and they are pretty stunning units.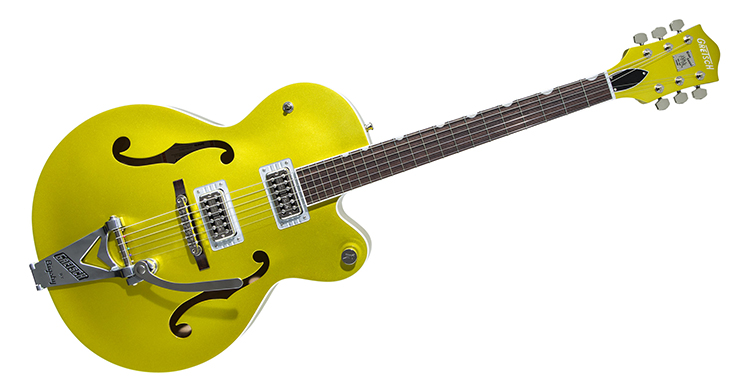 The Gretsch Nashville is one of a few models linked to Country legend Chet Atkins. His adoption of both this model and the Country Gentleman helped define Gretsch as a 'cowboy' guitar brand. Rockabilly artists like Eddie Cochran and Duane Eddy went nuts for the Nashville, as did Stray Cats supremo Brian Setzer. Setzer has an ever-increasing collection of signature Gretsch models, in all sorts of stupendous finishes!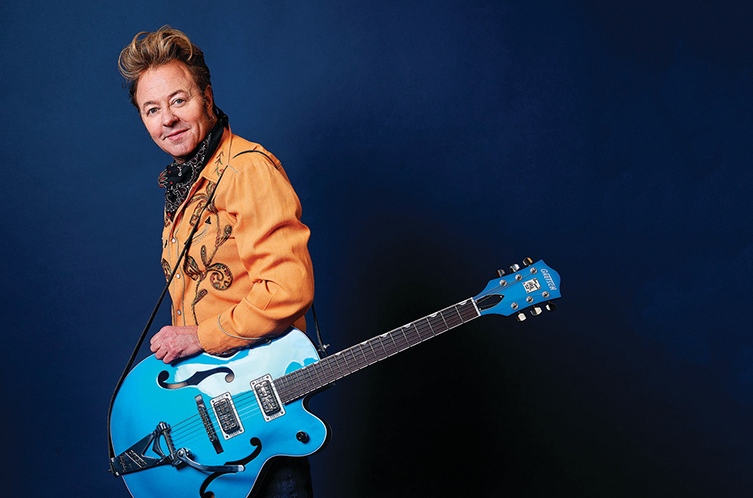 Solid Body
Gretsch's solid body guitars follow the same visual cue from their hollow brethren, albeit in a more concentrated manner. The Jet is their main solid body. Jets are most often single cuts, but double cut models (Double Jet) are popular, too. AC/DC's Malcolm Young was a famous user of the Double Jet Firebird, which he played throughout his entire career, no matter how clapped-out it got! He is ample proof, if any were needed, the Gretsch know how to put together a Rock guitar!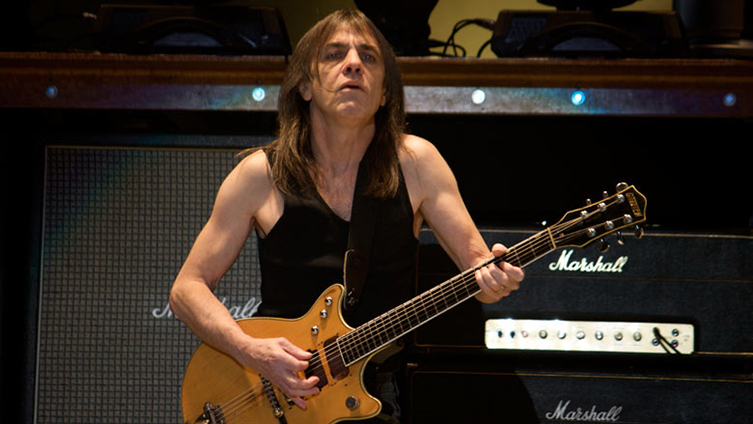 We call them 'solid body' but most of Gretsch's Jets are actually chambered. This lightens the weight, for one thing, but also retains some of that Gretsch sound, removing a little of the midrange. Other Rock players like Jack White have made use of Gretsch Jet guitars. Check out that brilliant/terrible movie 'It Might Get Loud' to watch Jack pull an old bullet mic out from the body of his modified Gretsch. How delightfully eccentric!
George Harrison was, for most people, the most visible player of Gretsch solid bodies. A black Duo Jet was Harrison's "first real decent guitar" and you can see plenty of images of this Gretsch in the Fab Four's early years. His was a 1957 6128 Duo Jet.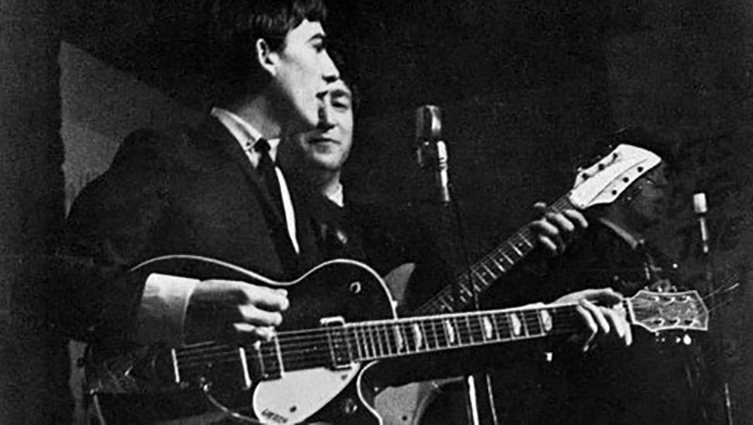 Gretsch's mid-price Electromatic range and budget-conscious Streamliner range both offer multiple versions of Jet guitars. It's easy to recommend these but the quality, playability and styling is great across the board, regardless of the price point you select.
Oddities
Even Gretsch's oddball guitars are super-cool. We are talking here, of course, about the Bo Diddley and the Billy-Bo! Why did Bo Diddley want a square guitar? Weeeell, we aren't really sure, though a 'diddley bow' is a single string instrument from Africa (also the home of his famous clave rhythm) which often had a rectangular body. The connections work for us!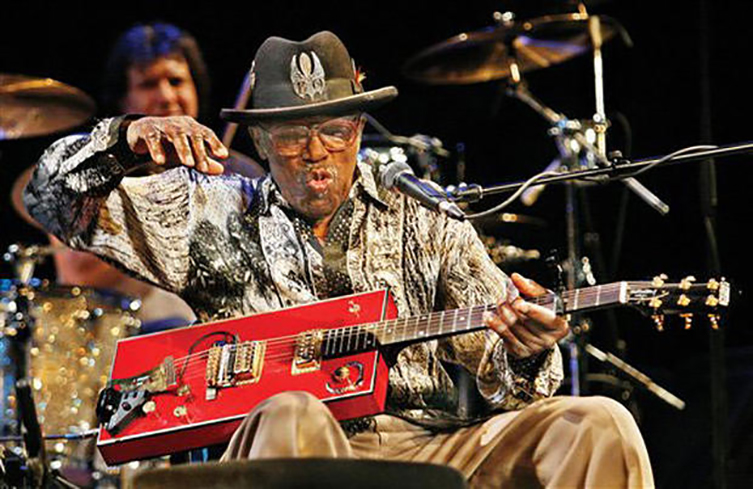 More shrewdly, he was the only guy ever to play a square guitar, so perhaps it was an effective image thing? Either way, Gretsch's Bo Diddley instrument, which still bore all of the cool visual hallmarks like gold Filter'trons, Bigsby tremolo etc, came after he built over 20 of his own! This must have been something he was massively into!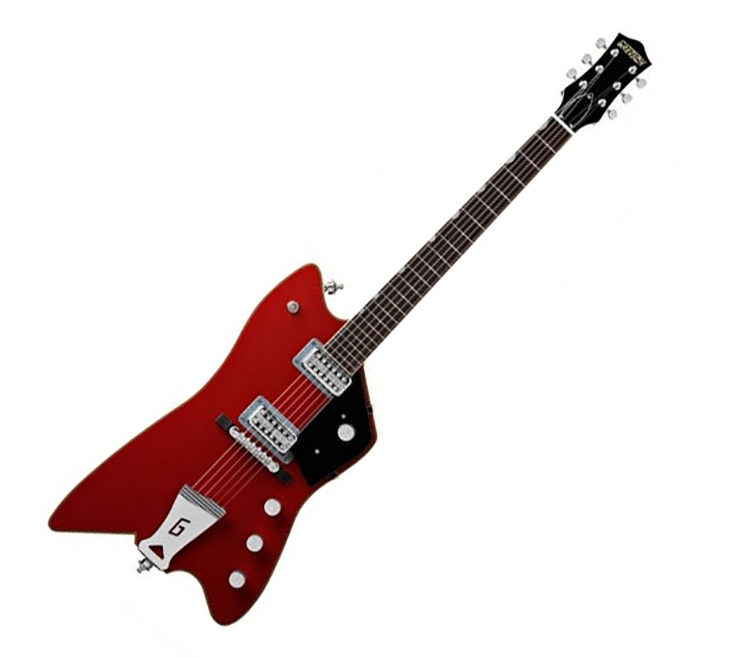 Billy Gibbons' Billy Bo is actually based on something Bo Diddley also designed and played, hence the title. It's pretty difficult to describe the Billy Bo's shape, so we won't. What we can tell you, though, having played a number of them, is that they are amongst the most satisfying instruments we have ever plugged into an amp! It's well balanced, both physically and sonically, plus it has upper fret access to die for! Two TV Jones Power'Tron humbuckers make this a surprisingly (and pleasingly) versatile guitar for rhythm and lead playing. The oddball body shape is chambered (it's pretty long once you see it) and there's a lovely flat Ebony fingerboard, like many other Gretsches.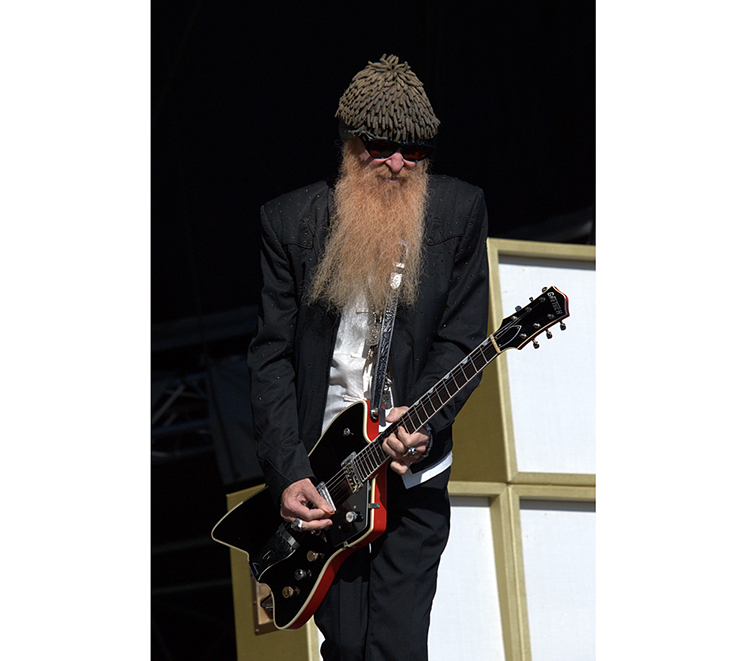 Does Bo Diddley deserve more kudos for his guitar design? We think so.
Acoustics
Gretsch's bold design ethos extends to their acoustic instruments, too. Gretsch make Falcon acoustics, which have large bodies and certain details from the various Falcon electric guitars out there. Their Rancher models bring plenty of that 'cowboy charm', but they go further!
Of course they do!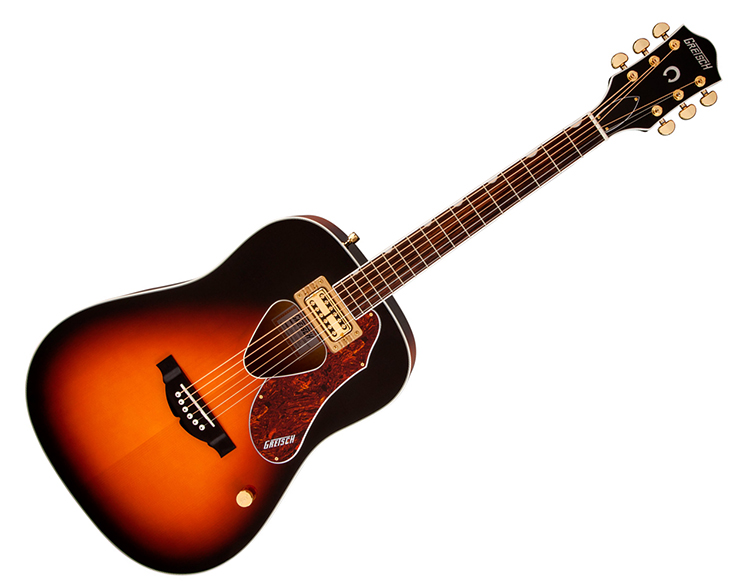 It's one thing to stick a gold 'ol humbucker right on the guitar's top: it's bold but we've seen examples of that before. The G5031FT adds a Fideli'Tron pickup to its triangular sound-hole'd dreadnaught design. Okay, there is context for a humbucker on an acoustic. But a whammy bar?
They didn't! They did. It sounds like a terrible idea and we will concede that it's pretty niche but for some reason, we are totally behind it! It's off to the point of ludicrous, and pretty much no other guitar company could pull it off, but Gretsch somehow make this work! The Bigsby operates well, giving you a little extra sonic space with open chords and so on. Plus, as a conversation piece, it practically out-does itself!

Final Thoughts
This brief skip through the colourful and fun world of Gretsch has proved that, no matter what they do, and how mad it may sound on paper, Gretsch have a knack for blending the madcap with the practical. There's a reason for everything (even the sparkly binding comes from the finishes Gretsch use on their drum kits), and there is a definitive 'Gretsch-ness' to every instrument: a house style, if you will. Gretsch understand enough about their target market (people who play live and want to look good doing it) to know that they don't want blue tooth functionality, locking tremolos and built in effects: they want luxurious, beautiful, historical looking guitars with easy playability and exquisite tone. They want them to look like they always have, and they want lots of choice!
With product ranges that cover the extremely affordable to the stratospherically exclusive (and opting, critically, to keep the Gretsch name and logo up front and centre on every model at every price point, instead of having a sub-brand), Gretsch really do have an instrument to suit every player.
As long as guitar players can pick up a Gretsch, the world will be a cooler, twangier, more laid-back and fun place.
Until next time,
Ray McClelland