A Closer Look: Tech 21 Power Engine 60
Published on 04 October 2019
The future is here.
The future is now.
It finally happened: we can now, each one of us, have easy access to the greatest, most realistic and most detailed guitar tones ever, and we need neither an endless supply of cash nor an warehouse full of gear to achieve this!
Digital modelling has, after decades of being 'nearly there', finally delivered on the promises of realism. We are talking about the sound being virtually indistinguishable from the sources: vintage tube amp emulation that copies the very signal path of the electrical circuit through these old, great sounding devices, so that the resulting modelled sound behaves in exactly the same manner.
This is great news for guitarists: the dream of having a collection of the best amps in the world is now a very simple and portable reality. Devices like the Line 6 Helix and the Kemper Profiler are game changers in an industry that has been trying to capture this magic since the 80s.
The thing is, capturing these sounds and behaviours is great, but it's not the whole story. What players have been learning recently is that they still need to have a decent 'output' for their carefully modelled sounds. Going direct to PA is a great answer, but what is sometimes lacking is what we call 'Impulse Responses', otherwise known as the physical behaviour of speakers as they push out the sound into the room. Some modellers will incorporate this into their patches, some won't.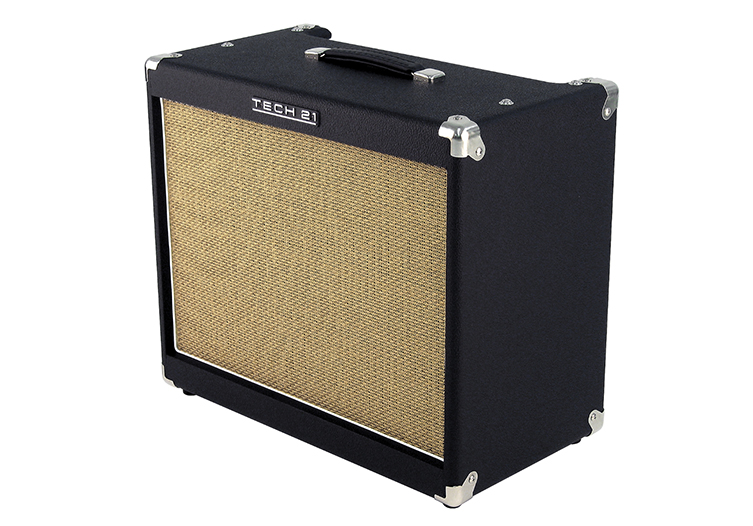 A custom-designed cabinet is your real answer. Something you can have on stage, that gives you that 'real' feel. One that gives you a transparent sound, too, since there's little point in meticulously modelling some very specific amp sounds to then feed them into a box that'll stomp all over them with its own tone and colour! That defeats the entire purpose! A transparent cabinet with proper 10 or 12 inch speakers will bring those all-important impulse responses back to your sound, meaning that it'll feel like playing through an amp as much as it's sound like it!
Tech 21 have created an ideal solution in the form of the Power Engine 60. This is a powered cabinet, so you don't need an additional power amp device: you simply plug your modeller directly into the front and get playing!
This unit gives you 60 watts of full range, flat response power. Your carefully dialled tones will sound exactly as they should, with no additional colouration. Four 10 inch Eminence speakers provide a clear, balanced sound that can handle high-headroom cleans, vintage crunches and contemporary high-gain: all of the tones that your modeller can throw at it.
At 43lbs in weight (19.5kg), it's no heavier than a small combo. The cabinet will accept both ¼" and XLR inputs, so you can have a perfectly balanced signal with low noise. You can also daisy-chain a number of these (again via XLR, preserving your signal quality), if you want either double the power or a stereo live sound. Or both!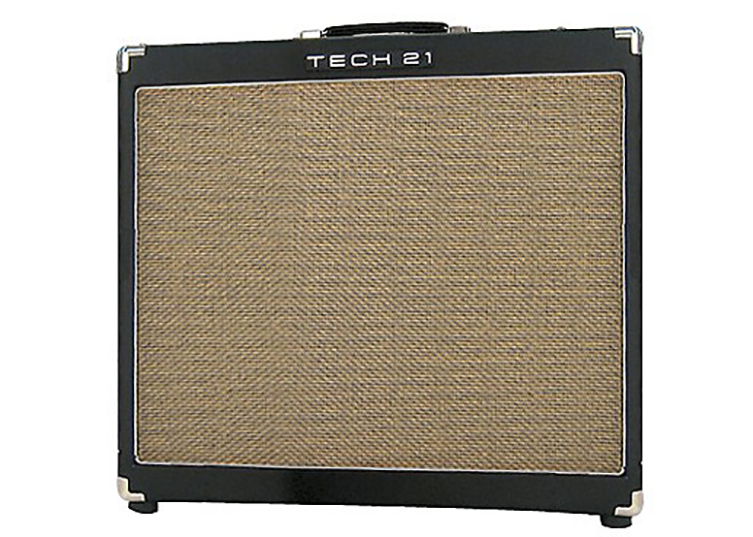 We currently have a limited supply of these cabinets available for a spectacularly low price. These are currently below half price, and when they are gone, they will be truly gone! From the makers of the famous Sansamp devices, the quality is guaranteed! Get in quick if you want a giggable, robust, usefully featured cabinet that brings out the best in your modeller and comes in at a very agreeable price! Check out the Tech 21 Power Engine 60 here!