A closer look: Chuck Berry 1955 Gibson ES-350T
Published on 18 October 2019
To say that Chuck Berry was one of the most influential artists of Rock n' Roll would be the understatement of the decade. Chuck Berry defined an era. He crafted a movement that would go on to influence artists and generations to come.
We owe a lot to Berry, as without being a pioneer of Rock n' Roll, we wouldn't have the likes of artists such as The Beatles or The Rolling Stones. Crazy to think, right. And, there's no doubt that he will continue to influence and shape artists for future generations to come. His music even goes beyond the stratosphere! Thanks to NASA, Berry's legacy even lives on in space, with his hit "Johnny B Goode" being the only Rock n' Roll track to be included on the Voyager Golden Record in 1977.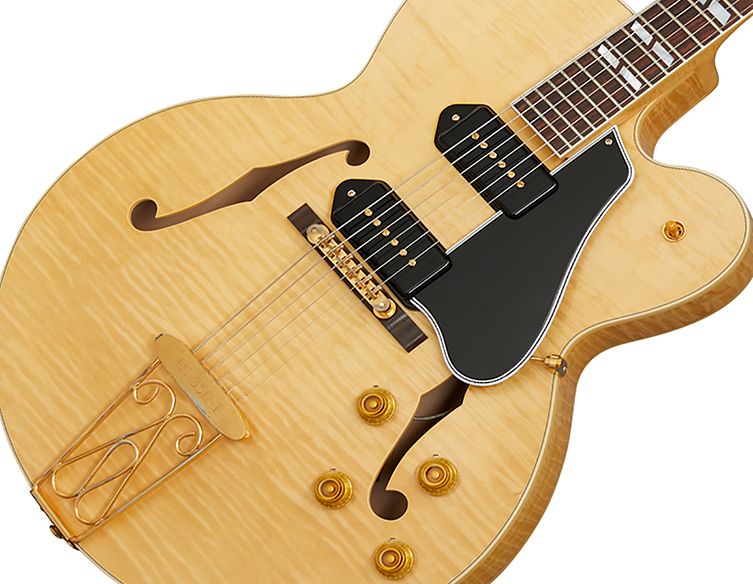 Berry's performances became legendary; his showmanship, "duckwalk" swagger, endless charisma and well-crafted lyrics were truly original and unique. His performances on American Bandstand in the 1950s changed the world, performing classic hits such as "Maybellene", strumming on his gorgeous Gibson ES-350T. Berry and his Gibson became the bread and butter of Rock n' Roll.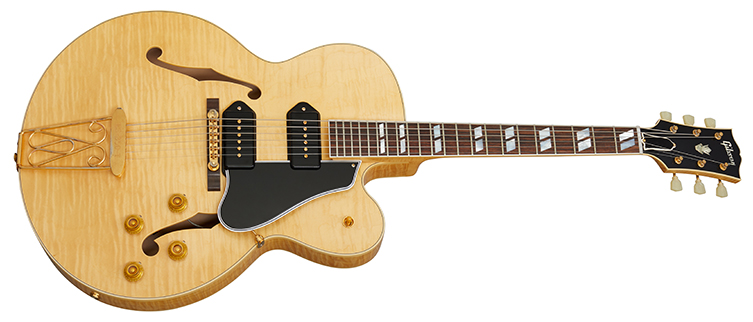 To honor the legendary career of Chuck Berry, Gibson Custom Shop has released a first-ever signature model, a replica of his 1955 ES-350T. This homage to the legendary career of one of music's greatest innovators features historically-correct construction, hand-picked figured maple, a pair of fiery P-90 pickups, a replica strap and a replica of the Zuni "Sun God" bolo tie that Chuck wore throughout the 1950s. Incredibly, this is Gibson's only Berry signature so it's an absolute must for all rock 'n' roll heads looking for their own Marty McFly moments at the next school dance...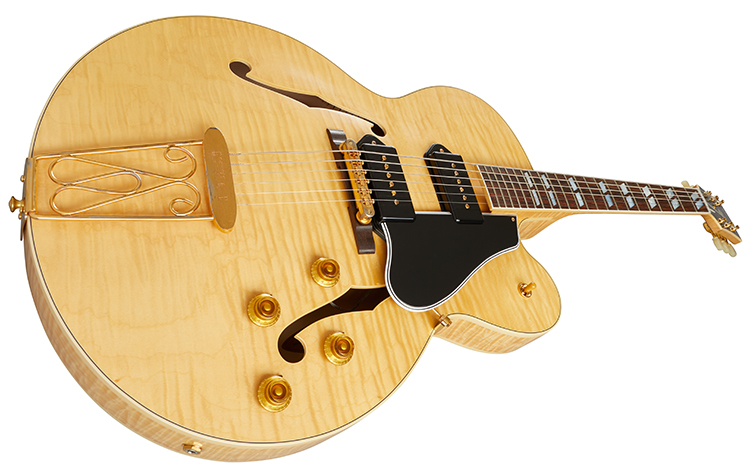 With an Antique Natural Maple Body finish and Indian Rosewood Fingerboard, this beauty certainly looks the part. A nice and chunky '55 Medium C-shape neck gives it a great feel too and a stunning engraved wire loop trapeze tailpiece sets off the body and gold hardware perfectly. Not just seriously beautiful but great sounding and with all the 50's vibe you can handle, the Chuck Berry signature is a winner in our eyes and we reckon you'll feel the same, especially once you get your suit and Bolo tie on...
Click here to Pre-Order yours now and become a part of music history!