A Closer Look: Gibson Slash EDS-1275 Doubleneck
Published on 17 October 2019
Slash's association with Gibson as their brand ambassador has reaped some pretty fantastic collaborations. In addition to his army of wonderful Les Pauls, which include 'Anaconda' models and his legendary 'Appetite' guitar, Gibson have also released some slightly more niche models like an awesome Translucent Black Firebird model.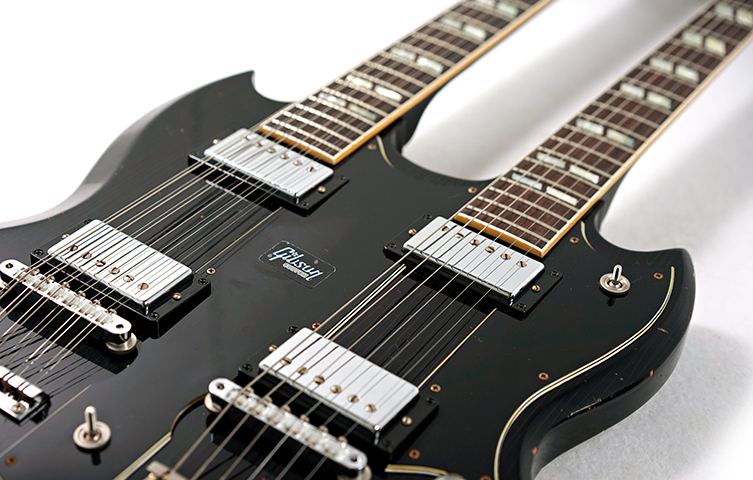 These are all great but get a load of this! This is true a guitar for Rock royalty! Not one but TWO necks of Gibson Custom Shop greatness can be had here with this Limited Edition EDS-1275 Doubleneck!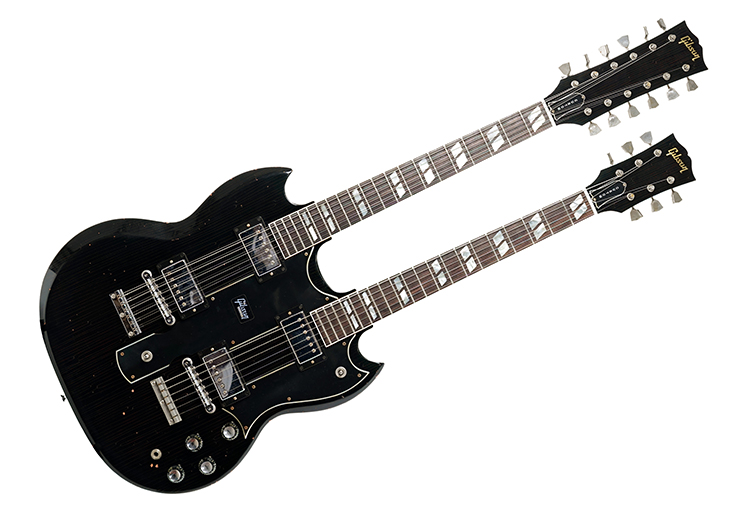 This wonderful instrument has been exhaustively recreated by Gibson's Custom Shop and is based on Slash's own 1966 model. Slash famously played his during the 'Use Your Illusion' tour, when he required something special to handle the variety of sounds needed on songs like 'Knocking on Heaven's Door'. He found this spectacular doubleneck in a music store in Indiana whilst touring, and instantly went for it!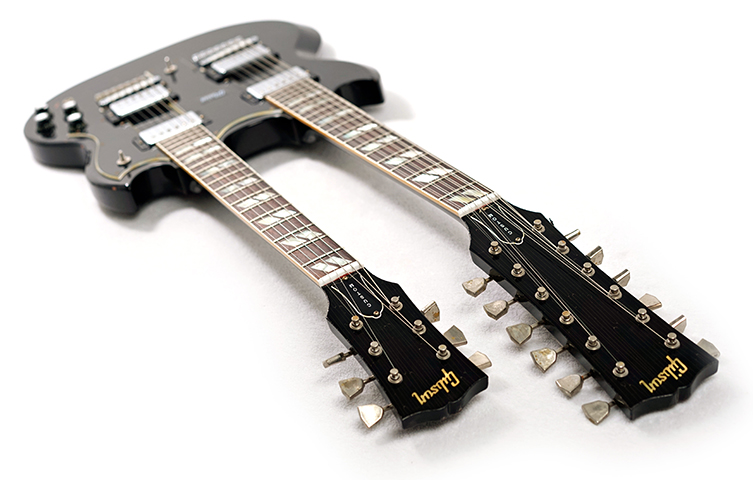 'Overwhelming and Space Age-y' is how Slash himself describes the guitar. He's not wrong! He'd also never seen a black one before, which helped cement his decision to buy it as it was less like Jimmy Page's famous 'Stairway' guitar. The Black finish meant that Slash wouldn't then by 'duplicating his vibe', as he says. His attraction to the guitar deepened upon playing it, as he said recently: "the possibilities double". It's clearly an inspiring instrument!
This model has been expertly aged by Gibson in order to perfectly match all of the lacquer checks, dings and hairline cracks evident on Slash's vintage original. The aged nitro finish is joined by aged Chrome hardware for a wholly convincing look and feel. Custom made Alnico III humbuckers have been used here, and Slash's approval is clear: "The prototype sounds hands-down better than the 60s original". The only Slash-sanctioned alteration is to have the wiring changed so that the volume and tone knobs all collate to how they are on a Les Paul.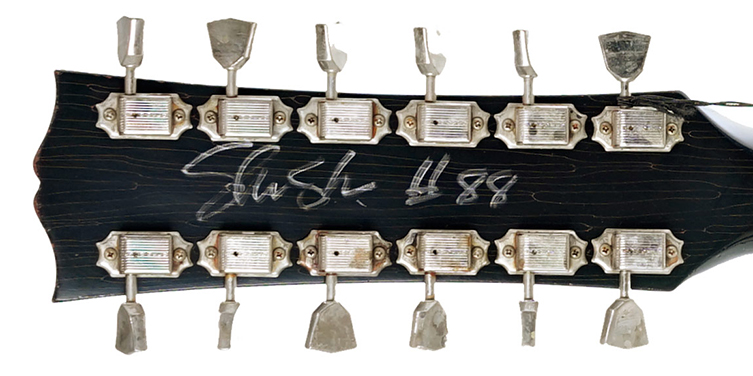 There are 125 of these guitars available worldwide. All are hand-signed and numbered by Slash himself. Each guitar comes with a custom designed case, a Slash guitar strap and a certificate of authenticity. This is a rare opportunity to own a magnificent instrument and is a fantastic talking point for all collectors! Own a piece of Rock history.