A Closer Look: Marshall MG15CFXMS Microstack
Published on 21 October 2019
It's guitar playing time.
Feel the electric power of Rock coursing through your veins!
See the power light illuminate as you reach across and turn the master volume to ten.
Lift the plectrum and feel it poised between your fingers.
The amp hums quietly in the background. The gain is maxed. Dimed. You move your body and the guitar elicits a sympathetic groan of feedback in response.
You are ready to strike: you are ready to unleash the full firepower of a molten-hot Rock rampage.
Or you would be, if you weren't stuck in your house, playing through a tiny combo that wouldn't say boo to a goose.
If only you had a Marshall stack to plug your axe into and bring about Armageddon! But there's no way you're getting something that big into your study/bedroom/garage corner. It just won't happen, you've got too much stuff and there's no room!
What to do?
The answer, if it were not yet clear enough, is to check out this ferocious- and downsized – Microstack from Marshall! Make no mistake, this is a proper, screaming Marshall stack! It's just reimagined for the modern home environment. You'll still be experiencing the fun and excitement of playing through a flat-out Marshall, but your loved ones and neighbours stand a better change of living quiet, happy lives.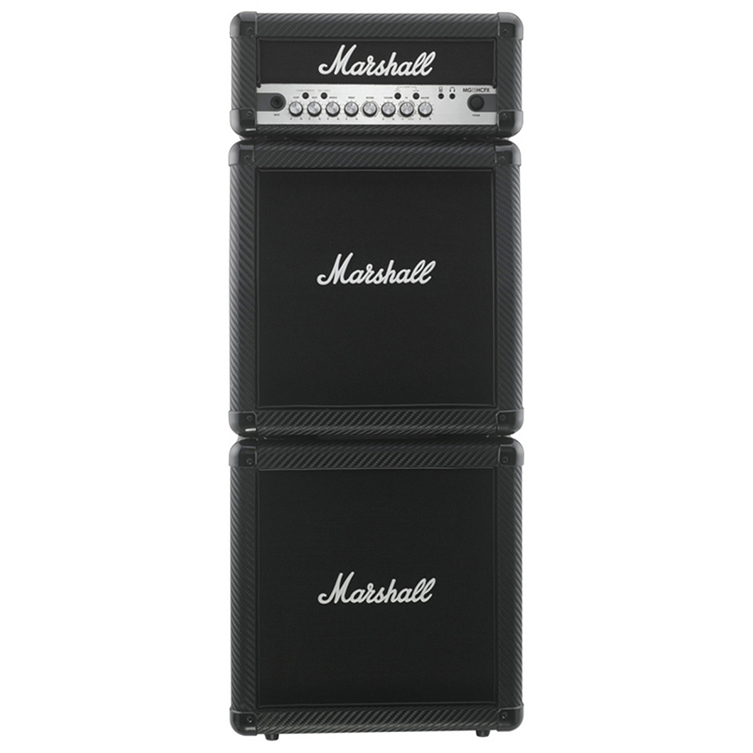 The Marshall MG15CFXMS Microstack is from the MG range, so you get 4 channels of solid-state Marshall tone, plus built in FX! Start on pristine clean tones, switch into a pleasant vintage Crunch, and then slam right through two flavours of signature Marshall roar!
This is a stack, of course, so the head (with a headphone output) is joined by two specially made speaker cabs! You get an angle one and a straight version, in true Rock style, each with a single ten-inch speaker. You get 15 watts out of this baby, which adds up when blasted through these two speakers! Quiet it ain't!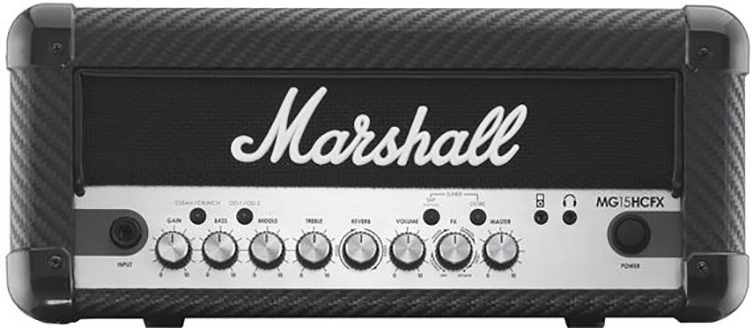 The FX (reverb, delay and Octave) can be programmed to your preference, and the Microstack is compatible with the PEDL-90008 4 way pedal for channel switching. Yes, this is an additional cost, but at only £39 for the pedal, that's far less than two bottles of Jack Daniel's, you Rock star! Considering the unbelievable price of the Microstack itself, we think this constitutes quite a bargain!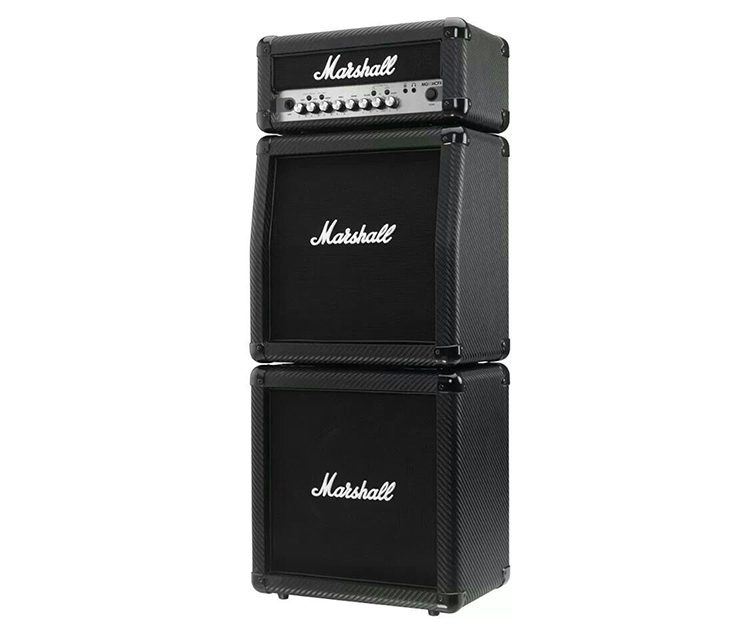 This year, when it's time to buy yourself a little something, why not bring a little Rock glory into your guitar-playing life with the Marshall MG15CFXMS Microstack?
For those about to Rock their house, we salute you!!